Recently, I had an opportunity to interview Dave Stubbs of the Montreal Gazette.
For me, a 21-year-old university student, this was a particularly gratifying experience because Stubbs has been covering the Montreal Canadiens for a longer time than I have, and has written more about the Habs than I have. So for myself, it was an excellent opportunity to sit back, and take in as much insight as I possibly could.
Throughout the course of our chat, Stubbs and I spoke about Michel Therrien, Saku Koivu's number 11, and about remaining objective as a sports columnist. The transcriptions below are the parts of our conversation that I deem to be the most interesting.
What gave you the "itch" to want to be a sports writer?
"The first memory that I can remember would be crying myself to sleep when the Canadiens traded Rogie Vachon. Rogie was my first favorite. He was my first hero. I had liked Gump Worsley and Charlie Hodge before that. I played road hockey, and I was Rogie. I was probably the first kid on the block who had that god-awful LA Kings jersey. I think that once I started playing ball hockey, and if you grow up in Montreal, obviously the Montreal Canadiens are in your blood. And I had a grade ten teacher by the name of Gordon Blackman at John Rennie High School, who instilled in me a love of writing. He kept challenging me to do better, and better. I sent in the occasional composition that talked about hockey, and he really challenged me to become a better writer."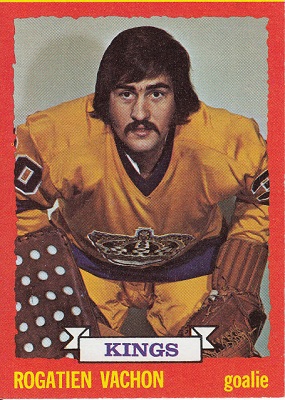 Do you ever get fatigued as a writer with such a demanding work schedule during the hockey season?
"Ya, often times that happens. The thing is, you don't really have enough of a chance to let that incubate because inevitably you're on twitter at 6 o'clock in the morning and you hit the ground running. And yeah, there are some days when you're finding that you're just running out of gas. At the end of the playoffs this past May when the Canadiens were knocked out in the sixth game against the Rangers in the eastern conference final, you wake up the next morning and you take a very deep breath and you say 'thank god it's over'. And I know the players and the fans, everyone goes into this immediate depression, and there's this great sense of having hit a wall, having gone that far. But once you stop and you realize that you've been running on adrenaline, you've literally been on fumes. And that was the way it was for all of us on the beat. There's nothing uglier than a sports writer or a sports journalist about three quarters of the way into the playoffs. We haven't been sleeping, we've been taking weird flights, we've been eating badly, and it is just not pretty at all."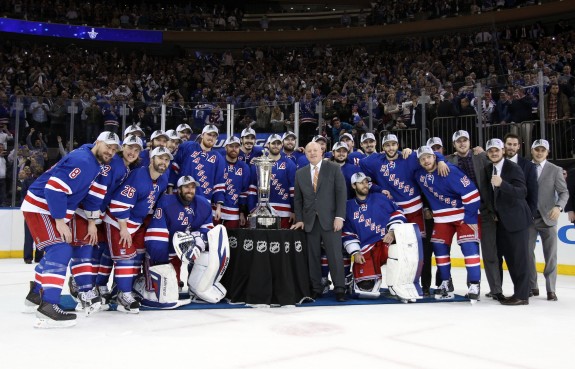 Which NHL arena has the best press gallery?
"Montreal is going to be the best of course, and I don't say that lightly because I work in Montreal. But you talk to anyone; you talk to Bob Cole who's been with CBC for ever and ever and ever, and now with Rogers. You talk to some of these guys who've been around the NHL a long time, and when they built [the Bell Centre], they really did a wonderful job putting it together. For the media, it's terrific. I would think that Boston's is good [too], I like the TD Garden, and I would think that's probably because I've spent a lot of time there. Going for playoffs, and so on. At the other end of it, the Air Canada Center is dreadful for hockey media. Because that was built for the Toronto Raptors. That was basketball building, and they sort of through hockey on as an afterthought. And literally single file, you can't get up and down through the media gallery."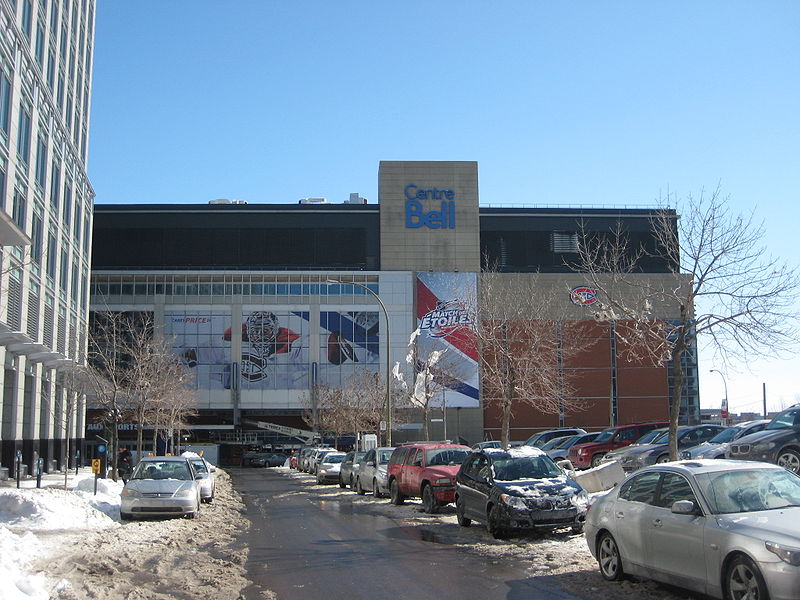 Even when the team is performing well, why is it that Michel Therrien never gets credit?
"I think that every single night at the Bell Centre, there are 21,273 people who can do a better job than Michel Therrien. Marc Bergevin same thing. And I've had this discussion with Bergevin before. [I think it was Sam Pollock who once said], the second you start thinking like a fan, you'll become one. Meaning, you'll be out the door on your behind. You won't be able to survive in this city or anywhere is you let the fans dictate what you do. And that's not to say that the Canadiens don't pay attention to the fans or pay attention to what the tone is in the city. They understand what's going on. They hear what's being said. Therrien stands up before us every single night and he'll talk, and he knows that there are guys in that room who are going to second guess him in print the next day. [But] these guys understand that they have to work in the best interest of the organization."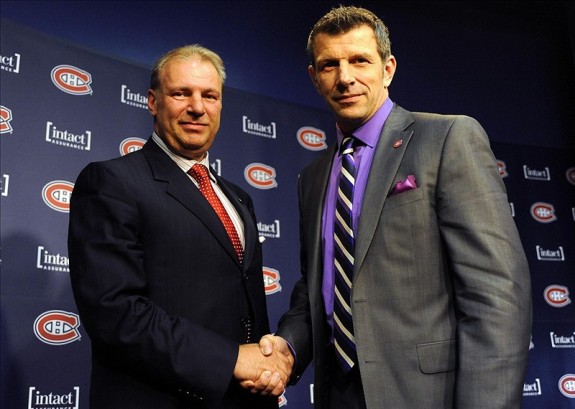 If the Canadiens were to retire Saku Koivu's number 11, would such a decision mark a change in the organization's standard for excellence?
"Some would say that it does. Saku Koivu has told me that he doesn't think his number should be in the rafters of the Bell Centre. I did the arithmetic a couple weeks ago when Koivu announced his retirement from the Anaheim Ducks. And I think I came up with something like 104 cumulative Stanley Cups have been one by the guys who's numbers have been retired. Is the Stanley Cup the gold standard that you use? That is what it appears to be. I mean the numbers that hang from the rafters now really celebrate some absolutely wonderful hockey players that have come through this city. Koivu transcended the game of hockey, unlike anyone that I seen in my time covering this club."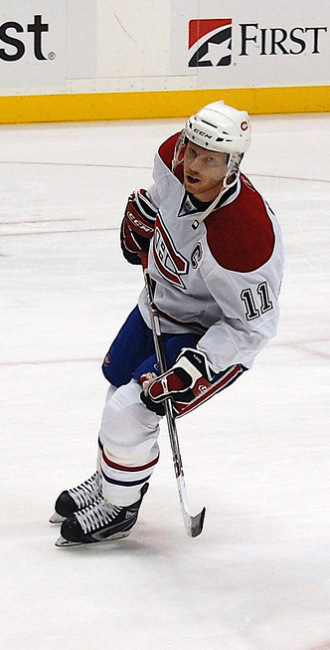 (Below is the full interview with Dave Stubbs, courtesy of TV McGill)
http://www.tvmcgill.com/sports-writer-dave-stubbs-on-the-line-with-david-stein/