After an awful 6-15-2 start, the Columbus Blue Jackets are in the midst of an 8-0-1 stretch that has the team right back in the thick of the playoff race.  But what makes this recent run impressive, is who they are beating.  In this stretch, the Blue Jackets have beaten Tampa Bay, Pittsburgh, Detroit, and Chicago.  In looking back at those 4 games, the Jackets gave up a total of 6 goals.  Consider also that 3 of those 4 games went to the shootout.  So how exactly are the Blue Jackets winning games against this tough part of the schedule?  There is a simple one word answer for this.  The answer is Bobrovsky!
This got me to thinking, how good has Bobrovsky been not only this season, but in his career?  Most fans will remember his time in Philadelphia, which didn't end well.  But a closer look reveals that Bobrovsky's overall career to this point has been excellent.  During his time in Columbus, Bobrovsky has been known to be a 2nd half goaltender.  His stats from March and April are off the charts, and a main reason why Columbus is starting to fight for playoff spots on a more consistent basis.  This season though, he is starting to play world class right now.  He has had to be great.  How else can you explain a team on a 9-game point streak with all the injuries they are going through?  In addition, how can a team win and be out shot by almost 100 shots (!) during their winning streak?  The answer is a world class goaltender.  Bobrovsky is certainly that.
Crazy stat: During #CBJ 9-game point streak (8-0-1), they've been outshot by nearly 100 shots. Actual stat: 309-211. #bob

— Aaron Portzline (@Aportzline) December 21, 2014
Is Bobrovsky The Next Martin Brodeur?
When you think of world class goaltenders, Martin Brodeur is thought of as one of the best of all time.  He has more wins than anybody in the history of the game.  He also has multiple Stanley Cups and Vezina Trophies.  Could Sergei Bobrovsky even be compared to Martin Brodeur in any capacity?  At first thought, it seems silly to compare.  However, a closer look reveals a much different picture.
Sergei Bobrovsky has 193 career decisions to this point.  I went back and looked at the 1st 193 decisions for both Bobrovsky and Brodeur to see how they compare.  The results are pretty telling.
Granted, in Brodeur's day, the NHL still utilized ties.  With that in mind, the records are very similar, with Bobrovsky even having a slight edge.  Bobrovsky also owns a better save percentage to this point, while Brodeur owns a better goals against average.  Bobrovsky has also won a Vezina trophy.  Brodeur didn't win his 1st Vezina until he was 30 years old.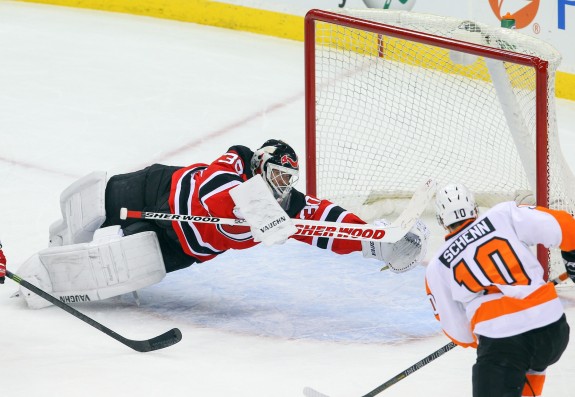 What Does This Mean?
In looking back at Brodeur's career, it was at about this point that his career really took off.  It was his 5th season when he started to blossom into being one of the NHL elite.  A case can be made that Bobrovsky is trending in that same direction.  The metrics and advanced stats say that the Blue Jackets should be near the bottom of the standings.  But, the reality is that they're fighting for a playoff spot in spite of what those numbers say.  Elite goaltenders can single handily offset those numbers.  As this season is going on, Bobrovsky is making the case that he should be considered for the Vezina Trophy again.  If he were to win the Vezina trophy again this season, that would be his 2nd one.  He is only 26 years old.  Bobrovsky still has a bunch of things to prove before we could ever say he is comparable to Martin Brodeur, but these early numbers do suggest that there is a chance it could happen.  Bobrovsky will certainly be given a chance to prove himself once the playoffs get here.  Stay tuned.  By the time it is all said and done, we could be looking at Bobrovsky as one of the greatest of all time.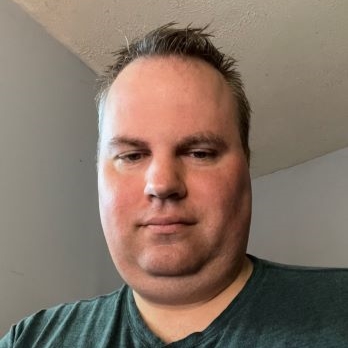 I am a fully credentialed writer who covers the Columbus Blue Jackets, Cleveland Monsters and Erie Otters as well as the Ontario Hockey League and NHL Draft. The 2021-22 season will mark eight seasons with the Hockey Writers. I am also the site's Credentials Manager.