In his hometown of Edina, Minnesota, Anders Lee, just like any kid, grew up with dreams of being a professional athlete. After years of excelling in ice hockey, football, and baseball, he decided to hang up the cleats and spend the rest of his athletic career in ice skates.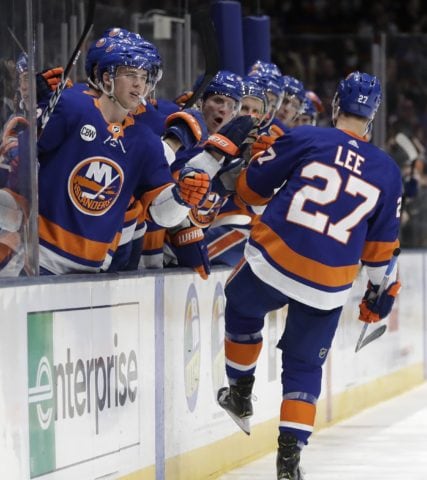 Years later, Lee finds himself wearing the captain "C" for the New York Islanders, a privilege that he claims to be both humbling and honoring. He has been proving himself on the ice for as long as he has been playing hockey and all of the results speak for themselves.
High School Hockey
Lee enrolled in St. Thomas Academy, where he made the Class A varsity team as an eighth-grader. He spent two seasons with St. Thomas and even won a championship before deciding to head back to public school at Edina High School. 
Related: Top 5 Islanders Goals of All-Time
During his time at Edina High School, Lee was an impact player in all three sports he played. As a quarterback in football, he led the team to their best season in a decade. He was widely recognized as a football player, as he was named the 2008 Gatorade Minnesota Football Player of the Year. On the baseball diamond, he was a starting pitcher and even strayed off to third base when necessary.
His biggest impact, however, was made on the ice. He proved himself every season that he had a skillset that would translate well over into the higher levels of hockey. In his senior year of high school, he netted 25 goals and 59 assists in just 31 games. 
He made a significant impact on the high school hockey community in Minnesota. His success in all high school sports alluded to Lee receiving offers from some notable Division 1 schools in both ice hockey as well as football. Lee ended up going with the decision to continue playing hockey and has not looked back since.
Junior Hockey
Lee spent the 2009-10 hockey season playing junior hockey with the Green Bay Gamblers of the USHL. This season came right after the Islanders selected him in the sixth round of the 2009 NHL Draft.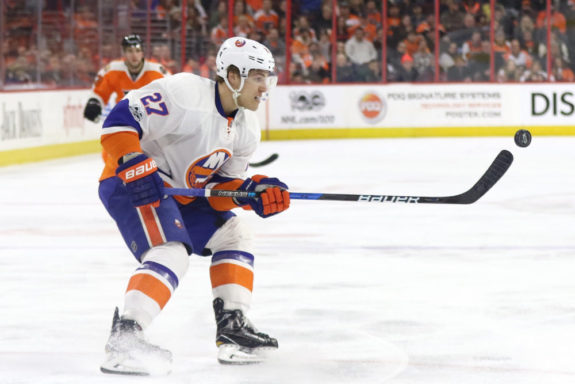 The one season that he spent with this organization was certainly an impactful one. Having led the team in scoring, Lee was selected to play in the USHL All-Star Game and even had the honor of winning Rookie of the Year that season. 
College Hockey
Lee's junior career was short-lived due to the fact that he didn't start playing juniors until after he graduated from high school. His real goal was to get into an NCAA program as soon as possible. He ended up playing for Notre Dame Fighting Irish starting in the 2010-11 season. 
This program was a continuation of Lee's maturing process as a hockey player. As stated earlier, he continued to prove himself at every new level he played at, and college hockey was no different. In his freshman season, he led the team in scoring with 24 goals and 20 assists. 
Notre Dame was where Lee gained experience in deep run situations as well as being the captain of a team. In his freshman year with Notre Dame, they bounced back from a tough season to end up finishing the season in second place, and they did it with nine freshmen on the roster. 
Lee's deep run situation came when Notre Dame made it all the way to the Frozen Four. They ended up losing in the semifinals to the eventual national champion Minnesota-Duluth, which certainly left a sting, but they did leave that season with much to be proud of.
Lee's Break Into the Show
Lee was selected by the Islanders in the sixth round of the 2009 NHL Draft. The Islanders were lucky that he was still in the draft at the sixth round, as he would have made an impact on just about any NHL team.
Related: Revisiting the Islanders' 2009 Draft
Something admirable about Lee is the fact that he went to college for more than college hockey. He set the goal for himself to finish school, whether he went to the NHL or not. The Islanders offered him a spot in the organization after his junior year at Notre Dame, and he accepted. But for the next couple of summers, he took classes until he received his degree in Management Consulting.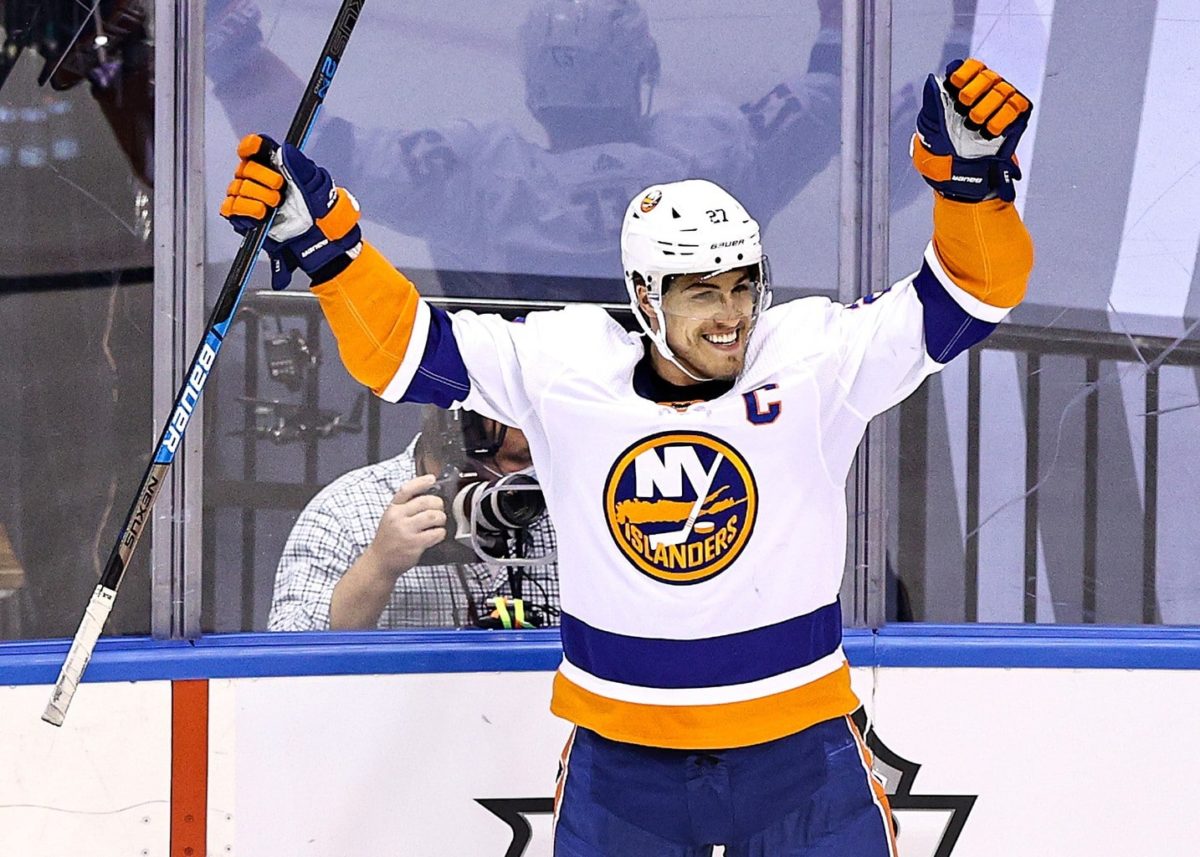 Lee seems to have found a home on Long Island. He was awarded with the Bob Nystrom Award in the 2016-17 season for leadership and dedication. He is of great value to the Islanders organization, and the organization proved that when they named him captain of the team just before the 2018-19 season. 
Lee's current contract with the Islanders runs until the end of the 2025-26 season, in which he is valued at about $7 million a year. By the looks of things, it seems as if we will be seeing Lee in an Islanders' sweater for years to come. 
---
---