It's the same story as we've seen in previous years with Canadians and Americans dominating the top end of the 2020 NHL Draft. While there are some players from the Scandinavian countries littered throughout this year's selection process, the key will be finding the players that might slip through the cracks and become good NHL prospects regardless of where they are taken in the draft.
Now, there are a couple of Swedish players that should go within the top 10 of the 2020 NHL Draft – in Lucas Raymond and Alexander Holtz – but it's the underrated Swedes that could prove to be dominant picks given the right developmental environment from the teams that select them.
Related: FREE 2020 NHL Draft Guide
Using rankings from writers like Larry Fisher, Josh Bell and Colin Cudmore, we'll take a look at some Swedish-born players that could be considered underrated based on where they are expected to go in the upcoming draft.
With that in mind, here's a look at the top five underrated Swedish prospects in the 2020 NHL Draft.
Zion Nybeck (RW/LW, HV71, SHL)
Rankings:
Larry Fisher – 41st
Josh Bell – 26th
Colin Cudmore – 33rd
Andrew Forbes – 31st
Some have him locked in as a potential first-round pick, while others have him sitting just outside the first 31 picks of the upcoming draft, but Zion Nybeck could be a good pick up for any team that calls out his name.
While he's a smaller forward at just five-foot-eight and 178 pounds, his ability with the puck sets him apart from others in the same position. He sees the game well and his patience keeps him from making a mistakes when moving the puck.
Nybeck distributes his offence evenly, as both a playmaker and natural goal scorer and generates such power off his wrist shot and the quick release that he's able to fool goaltenders from all across the offensive zone.
He's a precision passer and that accuracy carries over to his shooting ability as well – drawing good opportunities when they present themselves as well as creating opportunities off of rebounds whenever possible.
At one point during the season, analysts had him ranked as a mid-first round pick, but he fell to the bottom of the first in later rankings. That said, his shiftiness and ability to move around the ice unscathed makes him a dangerous winger that has top-six potential and he could develop into a all-around offensive threat for whichever team adds him to their pipeline of prospects.
Noel Gunler (RW/LW, Luleå, SHL)
Rankings:
Larry Fisher – 13th
Josh Bell – 13th
Colin Cudmore – 15th
Andrew Forbes – 14th
Some might be surprised to find Noel Gunler on this list, especially with the expected range of where he will be selected in the upcoming draft, but his stock has fallen slightly – especially after being the 13th forward for Luleå in one of their most recent games.
The knock on Gunler is his consistency with the puck and the holes in his defensive game. That said, the Swede has incredibly high offensive upside and given the opportunity to develop his all-around game could be a guy that teams might regret not taking if he does fall further into the draft.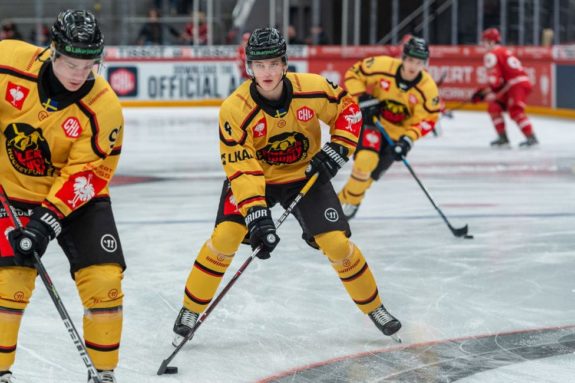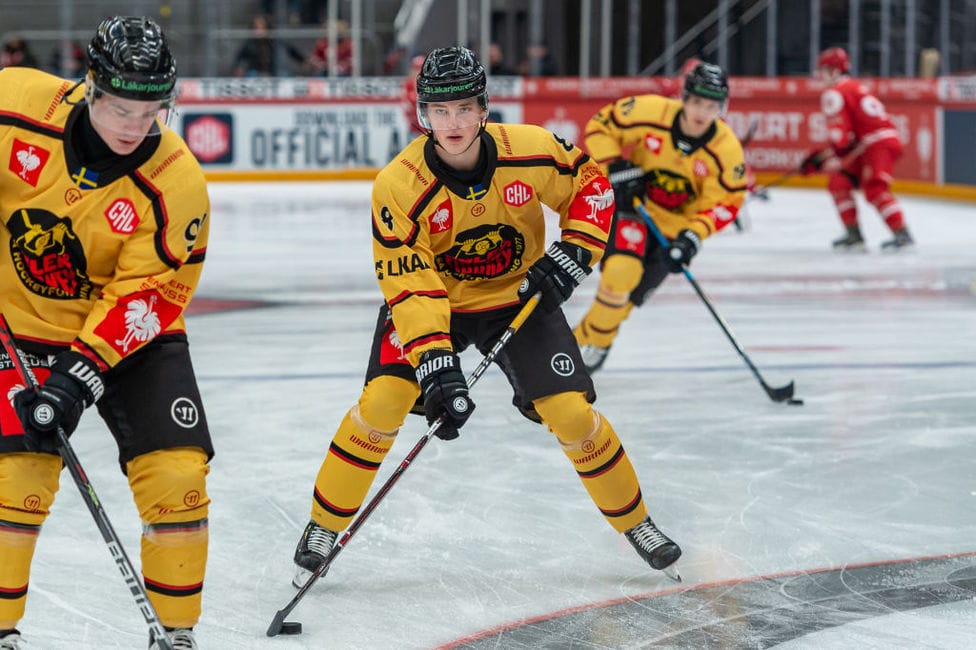 At this point in time, it's hard to tell how well or quickly he will develop considering he's only seeing about eight minutes of ice-time, but considering his ice and what teams have seen when he's on his game, he should make for a solid addition to a number of franchises. Still, don't be surprised to see him drop a little lower than the mid-first round pick he was originally ranked at – he's looking more like a late-first or early-second rounder which could make him an interesting pick for whoever gets him.
Oliver Tärnström (C, AIK J20, J20 Nationell)
Rankings:
Larry Fisher – 155th
Josh Bell – 147th
Colin Cudmore – Range of 100th to 168th
Andrew Forbes – 156th
The chatter around Oliver Tärnström is very little considering he's projecting to be a fifth round pick or later in the 2020 NHL Draft. While he does play up the middle, he's coming in at just six-foot-one and 163 pounds, which makes him a hint smaller than a number of the other centers in the draft.
That said, Tärnström shouldn't be overlooked. He scored 34 points in just 41 games for AIK J20 last season and has some enticing offensive game for a fifth rounder projection. What makes him even more interesting is the fact that he does play well away from the puck as well – being able to clog up the neutral zone and having a role within his own end.
Considering his size, he doesn't shy away from the grimy areas in the corners and plays with a slight edge trying to knock opponents off the puck. While he's sometimes unpredictable in his play, he has the chance to become a legitimate NHL player.
Anton Johannesson (LD, HV71 J20, J20 Nationell)
Rankings:
Larry Fisher – 47th
Josh Bell – 84th
Colin Cudmore – 65th
Andrew Forbes – 81st
Just what everyone needs – a left-handed defenceman. Okay, so maybe not, but that's exactly why Anton Johannesson might get overlooked by some teams and fall further into the draft than where he's ranked – in the third round for most.
That said, his injuries could also play against him in this year's draft after he missed most of the last two seasons and some have questioned his overall development over that time. With his size – five-foot-nine and 154 pounds – it's no wonder that Johannesson is considered by many to be an offensive defenceman and he's shown that in the limited play he's had over the past couple of seasons. Playing for HV71 J20 in 2019-20, Johannesson tallied eight goals and 24 points in just 20 games – not bad for a defenceman, right?
He's a smooth skater and does have a decent top speed, however it takes him a bit longer to get there with his smaller strides. Still, Johannesson could add an element of offence to any team's blue line looking for that puck-moving defender.
His hockey IQ is off the charts and while he can play his position in his own end, the injuries are the recurring issue for most analysts when discussing this particular 18-year-old. Still, when he won't overpower defenders, what we've seen from Johannesson is promising assuming he can stay healthy while taking the next step in his career.
Daniel Torgersson (RW/LW, Frölunda HC J20, SuperElit)
Rankings:
Larry Fisher – 74th
Josh Bell – 79th
Colin Cudmore – 58th
Andrew Forbes – 89th
Need another underrated winger from Sweden? I've got the pick for you. He's projecting anywhere from a late-second round pick to somewhere in the third round, but don't sleep on Daniel Torgersson.
At six-foot-three and just over 200 pounds, he's headed in the right direction in terms of becoming a legitimate power forward in the NHL. His frame – while already built for the NHL – make him tough to take the puck from and his strong legs make him one of the more balanced players when he's on the ice.
Torgersson skates well considering his size and does a good job of finding open areas in the offensive end to get off a shot – sometimes opening passing lanes to make plays. In that, he doesn't shy away from the physical side of the game and is able to create off the boards because of it.
With Frölunda HC J20 in 2019-20, Torgersson picked up 26 goals and 44 points in 39 games as well as 24 penalty minutes and a plus-38 rating to go along with it.
He might not be the first choice at wing in this draft, but team's should look for him in later in the second round – otherwise they could come up against him in a couple of years and they may regret not taking a shot at the big Swede.
Honourable Mention
As it is with any list, we have our honourable mentions. They are those players that didn't quite make the cut, but were knocking on the door of – in this case – being one of the more underrated Swedes in the upcoming draft.
With that said, add Oskar Magnusson, Calle Clang, Samuel Johannesson and Theodor Niederbach to that list.
While each one has their holes in their game that need to work on, they each also have something that they can contribute to their respective clubs if and when they are picked in this year's NHL Draft.
Clang is a strong goaltender who doesn't stray far from his net and has excellent recovery. While he's best at covering the net down low, his stature certainly helps in getting the job down for him.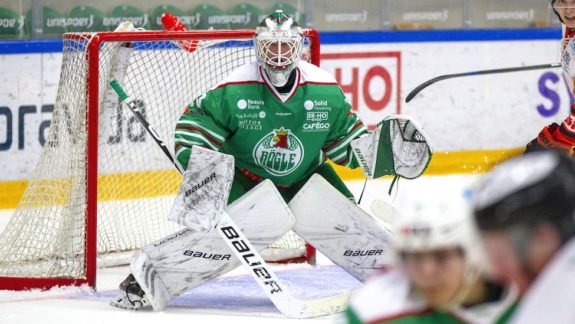 Magnusson has a good one-on-one game and is able to beat opponents to the outside. He's creative with the puck and can use his vision to be a pass-first player helping to better his teammates.
Johannesson is another offensive-minded defenceman who can play well under pressure and find ways of giving himself extra time to make big plays. He plays with a calmness that you don't see in a lot of younger defensemen, and never seems to be chasing the play around his own end.
Related: 2020 NHL Draft Rankings – Forbes' Top 217 Final Rankings
Finally, Niederbach is a defensive-minded forward who knows how to shut down plays in his own end. That said, he has an eye for the offensive side of the game and averaged over a point per game in 2019-20 with Frölunda HC J20. Look for him to be a player that multiple teams will be pining after.
Production from Sweden over the past number of years has been top notch talent and it's not slowing down in 2020. In fact, with these underrated players likely making the jump in a few years, we could be looking at a whole new class of top-end Swedish talent in the NHL.
---
---