It's going to be a big week for the Detroit Red Wings. Between the 2020 NHL Draft and free agency opening up, the Red Wings have a tremendous opportunity in front of them to improve their roster – both now and in the long term.
Let's dive into the latest news and rumors surrounding the Red Wings.
Mock Drafts Leaning Toward Cole Perfetti at No. 4
The 2020 NHL Draft is upon us, meaning final editions of mock drafts are being released. For the Red Wings, most are predicting either Cole Perfetti or Jamie Drysdale as the No. 4 selection in the upcoming draft:
I maintain that Marco Rossi is the ideal choice at No. 4. On top of a need for another dynamic forward, Rossi embodies the drive and attitude that Steve Yzerman wants for the organization.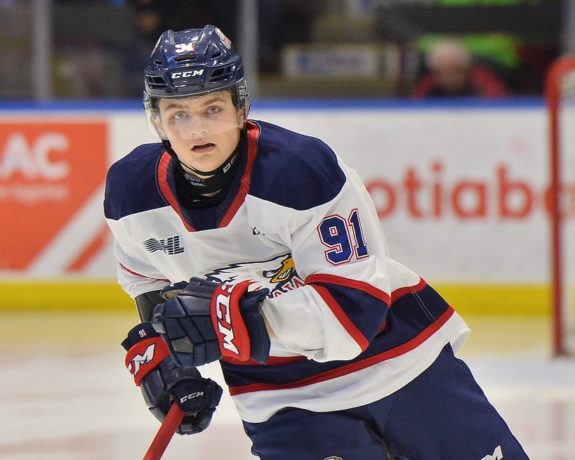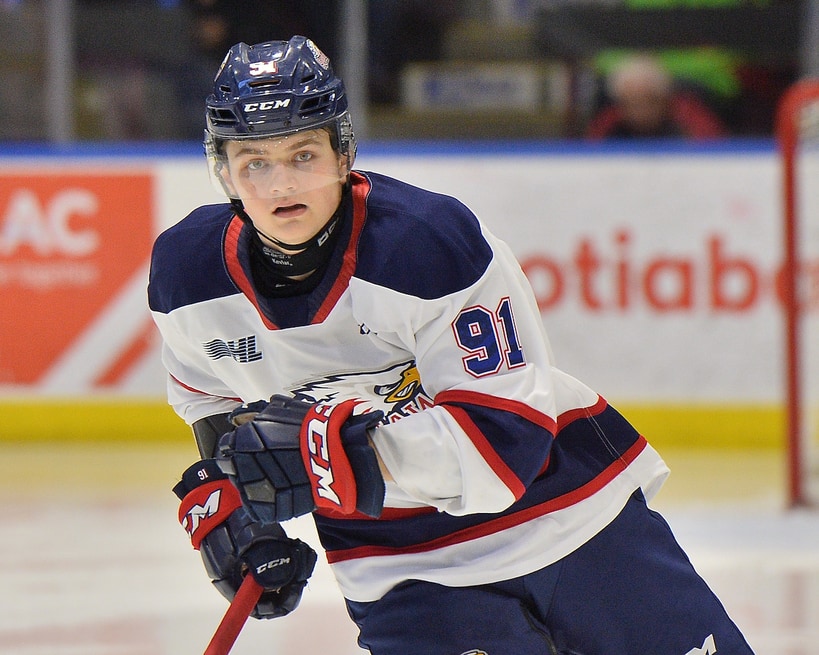 Though he's not my first choice, I understand the logic behind choosing Perfetti. He played for the Saginaw Spirit, so Detroit's management team surely had plenty of opportunity to scout him. In addition, he's an incredibly gifted player – Perfetti's hockey IQ and offensive skill set are outstanding. Regardless, the Red Wings stand to draft another cornerstone player, whether that's Rossi, Perfetti, or someone else.
Joe Veleno Loaned to SHL
Another Red Wing has been loaned overseas. Early Tuesday morning, the Malmö Redhawks of the SHL announced that Joe Veleno will join their team for the 2020-21 season. 
Veleno is the latest in a handful of prospects to be loaned out to European clubs. The 2018 first-round pick will join fellow Red Wings prospect Malte Setkov in Malmö. 
It has yet to be determined when the NHL's 2020-21 season will begin. The AHL has a tentative start date, but may not be able to operate without fans. Loaning Veleno overseas ensures he'll receive adequate playing time as he continues to adapt to the professional game.
Red Wings Interested in Markstrom & Greene?
During a recent episode of the 31 Thoughts podcast, NHL insider Elliotte Friedman noted that the Red Wings could be interested in signing goaltender Jacob Markstrom and/or defenseman Andy Greene.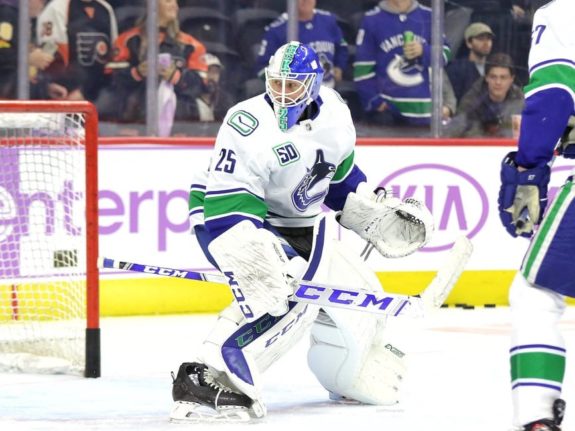 While Friedman didn't get into specifics about Markstrom, the 30-year-old netminder would provide the Red Wings with some stability in net for the next few years and represents a significant upgrade over Jimmy Howard, who will not be tendered a new contract. That said, Markstrom likely comes with a high price tag – somewhere in the neighborhood of Robin Lehner's recent five-year, $25 million contract.
The Red Wings have the cap space to pull off such a move, but is it in their best interest? You could make the case either way. Personally, I think Yzerman should go for it. They don't have a top goaltending prospect in the pipeline and Jonathan Bernier's contract expires at the end of the 2020-21 season. Markstrom would give them a chance to compete every night – something Yzerman wants to see more of next season.
Mock Trade for a Superstar
Ahead of the draft, DobberProspects' Cam Robinson shared his bold predictions, including two trades. One of those trades involved the Red Wings dealing for a superstar forward.
Robinson's proposed deal would send Jack Eichel to Detroit for Anthony Mantha, Filip Hronek, and the No. 4 pick in this year's draft, plus a "cap dump." Talk about a blockbuster.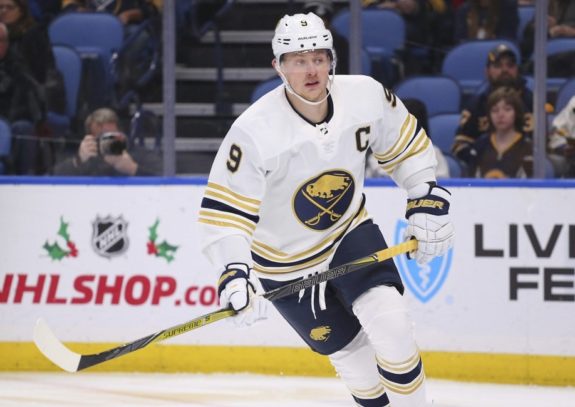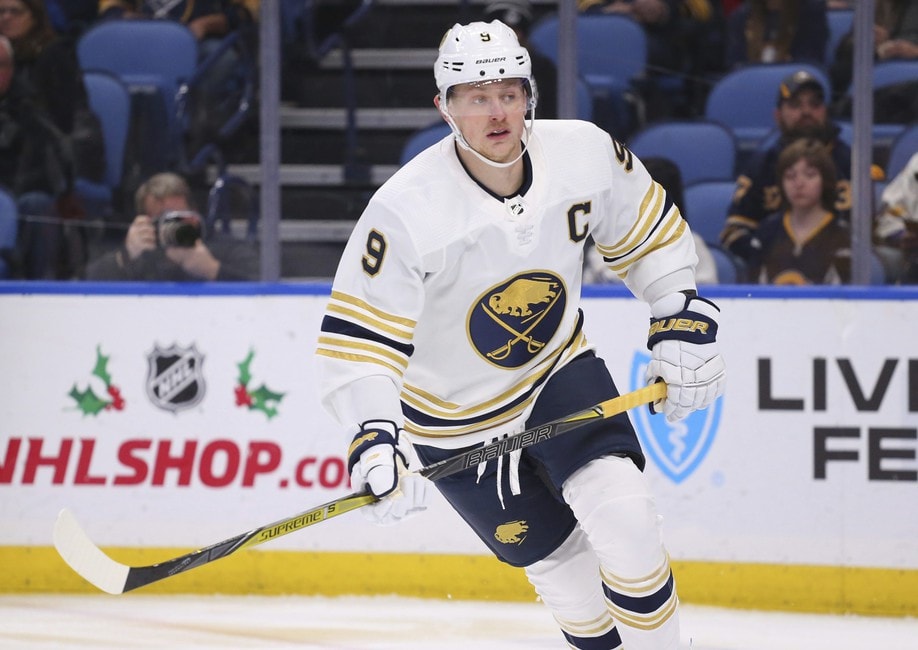 Now, it is highly unlikely that this trade takes place. Buffalo Sabres general manager Kevyn Adams has said on multiple occasions that Eichel isn't going anywhere. But if you were in Yzerman's shoes and Adams proposed this deal, would you take it?
In Eichel, the Red Wings would get a top-10 NHLer who turns 24 later this month. He's signed through the 2025-26 season at $10 million per year and has produced up to that level thus far. But to acquire Eichel's services, Detroit would need to part with their top goal-scorer, top defenseman, and their first-round pick, which will surely be a quality NHL player in a few years. 
So, what would you do – keep Mantha and company or bring in Eichel to build around?
Latest Red Wings Updates from THW
---
---