The New York Islanders will hold a memorial service to commemorate the one-year anniversary of the passing of Hall of Fame coach Al Arbour the team announced on Monday. Arbour passed away on Aug. 28, 2015, at the age of 82 after battling Parkinson's disease and dementia.
The memorial service will take place on Aug. 29 at 11:30 am at the Northwell Health Ice Center in East Meadow, NY — the home of the Islanders' practice facility. The team announced that members of the Arbour family will be in attendance, as well as former GM Bill Torrey, Scotty Bowman and Jimmy Devellano. Islanders current head coach Jack Capuano and star captain John Tavares will also attend the memorial service.
After a successful NHL career that included being part of four Stanley Cup championship teams, Arbour began his NHL head coaching career with the St. Louis Blues in 1970.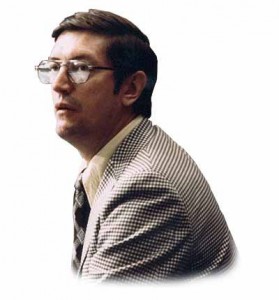 In 1973, Arbour was named the head coach of the Islanders — a team that won just 12 games as an expansion club the season before. Arbour would go on to coach the Islanders from 1973 to 1986, highlighted by becoming only the second team in NHL history to win four straight Stanley Cup titles when the Islanders accomplished the feat from 1980 to 1983.
Arbour also served as the Islanders head coach from 1988 to 1994 and retired with an Islanders coaching record that included 739 wins in 1,499 games (and 781 wins in 1,606 games overall).
On Nov. 3, 2007, Arbour returned behind the bench for the Islanders for a single night to coach his 1,500th game with the team. The Islanders beat the Pittsburgh Penguins 3-2 and secured Arbour's 740th win with the club. At age 75, Arbour became the oldest person to coach an NHL game.
Arbour won the Jack Adams trophy (top coach in the NHL ) in 1979 and the Lester Patrick trophy (for service to hockey in America) in 1992. Arbour was inducted into the Hockey Hall of Fame in 1996.
The Islanders have invited fans to attend the service but seating is limited and available on a first come, first served basis. Islanders fans interested in attending the event are urged to RSVP here.
Steven is a lawyer and writer with a passion for the game of hockey. He's the Lead Writer covering the Tampa Bay Lightning with THW. He's also been press credentialed through the Lightning since 2016. His work has been published at The Fourth Period, LightningInsider.com, Bolt Prospects, The Sports Daily Network, U.S. College Hockey Online and College Hockey News. He's had radio appearances on TSN 690 in Montreal, Lightning Power Play Live and multiple podcasts to give insight and analysis on the team. He can be reached on Twitter @StevenDiOssi and by email at sdiossi@gmail.com.