Head coach, Barry Trotz, stated that he feels like he's close to finding his line combinations. With Anthony Beauvillier on track to return from injured reserve any moment now, it's bound to shake things up a little bit, just as things seem to be gelling in the New York Islanders' forward group.
Beauvillier returning to the lineup is a huge boost to an Islanders' team that averages fourth-worst in the NHL with 2.33 goals per game, however. The question becomes, where does Beauvillier slot in the lineup? The answer is not as obvious as it once was.
The Top-6
Since Beauvillier went on the injured reserve (IR) a few weeks ago, there have been a number of line combinations, but more recently Trotz has rolled out the same lines consistently. The first line consists of Anders Lee, Mat Barzal, and Josh Bailey, while the second line consists of Michael Dal Colle, Brock Nelson, and Jordan Eberle.
There have been bright spots in this top-six, with an equal amount of dull spots that have held the Islanders back from putting more pucks in the back of the net. Dal Colle is one of the surprising bright spots playing on the second line, and he's earned the right to continue to prove his worth in the top-six. He's tallied two assists in five contests and has certainly been effective in all three zones, creating chances offensively, hounding opponents on the forecheck, and helping keep the puck out of the net in his own zone. He appears to be skating with new-found confidence, and if he's finally breaking out of his shell, that would be a welcomed addition to this Islanders squad.
Eberle has also emerged as a fit for the second line. Through 12 games, he's scored five goals and added two assists and continues to show he's now the driving force on his line, while Nelson is still trying to find his game thus far. Despite Nelson's down-play, the second line should remain in-tact as they have appeared to build some chemistry.
Beauvillier should certainly find himself back in the top-six, which means someone is getting the boot from the top line.
"Barzal benefits from having Lee on (his) line," said Jon Zella on NYIslesblog.com. "So adding some speed and drive next to Barzal may prove to be the fire that sparks that first line even more." Speed and drive certainly sound like Beauvillier. Bailey is the obvious odd man out here, especially since he's another Isles forward who is still trying to find his game. He's obviously slower than usual, struggling to move his feet, turning over pucks, and has created limited scoring chances. Fewer minutes could benefit Bailey, where he's not competing against other teams' top lines.
Promotion to the first line should benefit Beauvillier's production. He has the speed to keep up with Barzal and the shot to compliment the Islanders' star center's passing ability. Beau certainly proved in the bubble he possesses the talent to be a legitimate top-six forward, and he could be the answer to the scoring winger that Barzal has been missing.
With Barzal and Beauvillier using their speed and skill to create chances, all Lee has to do is stick to his game and park himself in front of the opposing goaltender to clean up the dirty rebounds. A line of Lee, Barzal, and Beauvillier would be a legitimate top line for the Islanders.
The Bottom-6
Now that Leo Komarov has hit waivers, there's a spot open for someone to claim on J.G. Pageau's wing, and it would make sense for Trotz to try and get a little more offense going in the bottom-six group. Oliver Wahlstrom continues to show more and more confidence with each passing game, and a more offensive-minded linemate should certainly translate to more offense.
With Bailey being the odd-man-out of the top-six group and his versatility, he has the ability to play left wing, making him the best fit for third-line minutes with Pageau and Wahlstrom. His pass-first mentality means he could feed the shoot-first minded rookie with the pesky Pageauas the net-front presence, and the third line could start finding the scoresheet more often.
The fourth line appears to be returning to form. After what was a slow start to the 2020-21 season, the fourth line has now contributed to goals in the Islanders' last four games. After some soul-searching, Casey Cizikas has found another level to his game and got the Isles on the board first last night with this fantastic effort:
Matt Martin and Cal Clutterbuck have also been contributing more often, whether it be points, hits, or relentless forechecking. Until they start slowing down, the fourth line should remain in-tact.
Beauvillier is a boost to a goal starved Islanders team. The line's moving forward should look something like this:
Lee – Barzal – Beauvillier
Dal Colle – Nelson – Eberle
Bailey – Pageau – Wahlstrom/Kieffer Bellows
Clutterbuck – Cizikas – Martin
Bellows has been a healthy scratch the last couple of games, and it's unlikely both he and Wahlstrom draw into the lineup at the same time. However, a time-share at right-wing next to Pageau should suffice, and Trotz could continue to have healthy competition at that position.
The returning Beauvillier makes the Islanders' forward group much deeper than they were in his absence, and Trotz should aim for more offense. He'll have the ability to roll all four lines, which has proven to be effective in the past. The Islanders' lines may finally have a permanent solution, and they could return to what we saw in the Bubble.
Want more Islanders content? Check out the Nassaumen Hockey Podcast, hosted by The Hockey Writers authors James Nichols and Jon Zella. Follow on Apple Podcasts, Spotify, and Google Podcasts!
---
---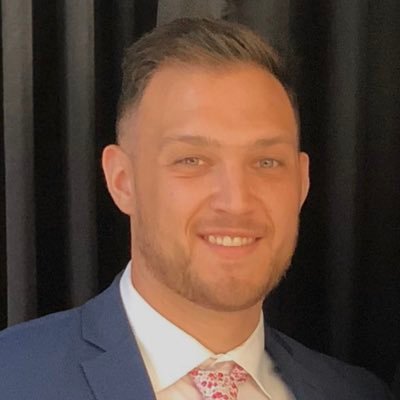 James is a THW New York Islanders writer and podcast host of Nassaumen Hockey Podcast. A trusted source for Islanders content for many years at THW, James is passionate about keeping Islander fans up to date on the latest in Islanders news. Other content contributions also include his Co-Editor-in-Chief status for NYIslesBlog.com. For interview requests or to provide content info, follow James on Twitter.