The most consistently successful teams in hockey find a way to get value out of all of their players. But what truly sets these teams apart from the rest is getting some of their top players on very team-friendly contracts. The New York Islanders had success last season, but if they want to be among the league's best consistently, they need to use their money wisely.
While the Islanders have plenty of contracts they'd like to forget about, there are also several that are paying off for the team. Here are three of the players whose value to the Islanders exceeds their price tag.
Adam Pelech
Contract Totals: Four years, $6.4 million
AAV: $1.6 million
Years Remaining: 1 (RFA in 2021)
One of the league's most underrated talents, Pelech has proven to be an important member of the Islanders' core for years to come. A stay-at-home, shutdown defenseman, he has emerged as the go-to option for Barry Trotz late in games and in other crucial situations. (from 'Adam Pelech's healthy return is a huge boost for Islanders, Newsday, 06/30/2020) He and defense partner Ryan Pulock, who just got paid himself, should remain the team's top defense pairing for the next several years.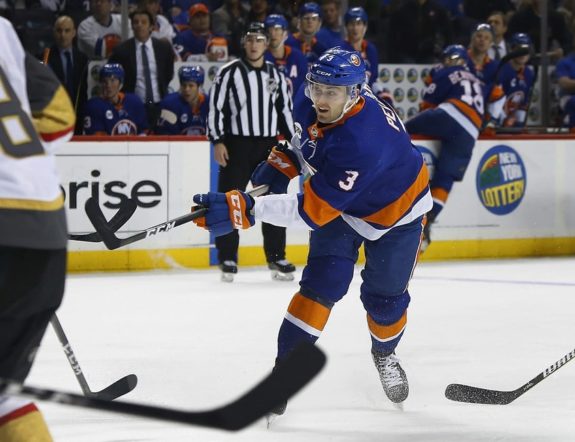 While Pelech shouldn't expect the same cap hit as Pulock's, he should be due for a decent raise after elevating his game in each of the past two seasons in Trotz's system. Pulock's complete two-way game saw him earn $5 million annually on a two-year deal. And Pelech can safely expect between $4-5 million annually; his defense-first style is less flashy but just as important to a very stingy Islanders team.
Anthony Beauvillier
Contract Totals: Two years, $4.2 million
AAV: $2.1 million
Years Remaining: 1 (RFA in 2021)
Beauvillier has blossomed into a legitimate top-six forward at the NHL level and looks extremely comfortable on a line with Brock Nelson and Josh Bailey for the Islanders. He is entering the final year of the two-year extension he signed last offseason and will be looking to keep proving his value.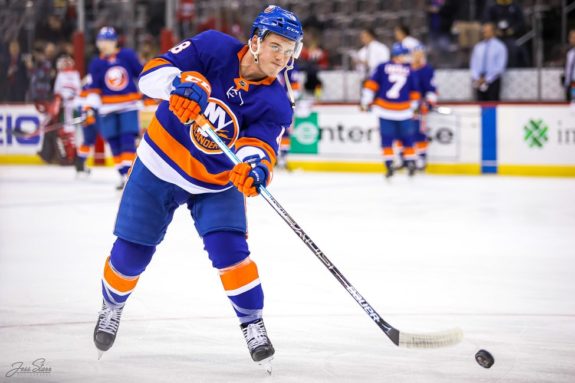 The 23-year-old put up a career-high 39 points in only 68 games this shortened season and scored 18 goals for the second straight season. Beauvillier was also one of the top producers during the team's run to the Eastern Conference Final. He has a secured role on the second line and the power play and will look to improve on his solid numbers these past few seasons to earn a payday next offseason.
Scott Mayfield
Contract Totals: Five years, $7.25 million
AAV: $1.45 million
Years Remaining: 3
Mayfield has, by far, the best long-term contract on the team. Most of the value deals on the books for the team expire next offseason, but Mayfield will be around for the next three years. One of the best moves from Garth Snow's tenure as general manager saw him lock up a young Mayfield for five years.
The deal has paid off tremendously, especially as Mayfield has adapted to the style of Barry Trotz and has become one of the top defenders on a very strong Islanders team.
Honorable Mention: Ilya Sorokin
Contract Totals: 1 year, $2 million
AAV: $2 million
Years Remaining: 1 (RFA in 2021)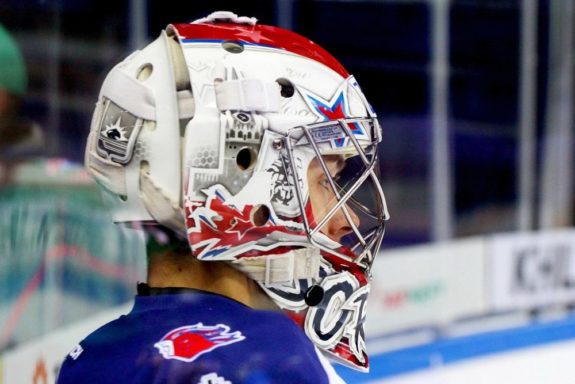 It remains to be seen how Sorokin will perform on North American ice, but based on the scouting report, his $2 million cap hit could be a steal for this season. He has put up phenomenal numbers in the KHL and is hoping to join the expanding list of successful Russian goalies to make an impact in North America.
Related: New York Islanders With Most to Prove in 2020-21 Season
A one-year prove-it deal works very well for the team, as it can make sure Sorokin is the goaltender they hoped he was when they selected him in the third round of the 2014 Draft. The unfortunate reality for the Islanders is that they will have to give him, along with Pelech and Beauvillier, a new deal next offseason, and all three could be due for significant raises.
Team Financials
The Islanders are battling the salary cap this offseason and look poised to be in the same position next offseason. Still, without a deal for Mathew Barzal and with less than $4 million left to spend, the team needs to get creative without compromising its flexibility for next year.
The key for the organization will be getting value out of players on inexpensive contracts. As the top players are earning well-deserved extensions, the team needs its cheap deals to pay off if it wants to remain successful. With a few lineup spots open for this coming season, the Islanders could find value in its young prospect pool.
---
---