The New York Islanders re-signed one of their top remaining restricted free agents on Wednesday after defenseman Ryan Pulock agreed to a two-year deal. He will earn $5 million annually on his new deal, a raise from the $2 million per season he was making before. The two sides were set to head to an arbitration hearing on Friday after early negotiations had widened the gap between the two parties.
Agreeing to terms with Pulock leaves Mathew Barzal as the lone restricted free agent yet to be re-signed by the Islanders before next season. With more money now committed to their young defenseman, the Islanders have some work to do if they want to bring Barzal back as well.
Consistent Growth
Pulock has taken a step forward in each of his three full seasons as an NHL regular, most notably under coach Barry Trotz. He has recorded at least 32 points in each of those seasons and was a plus-21 in 2018-19 before finishing with a plus-8 rating this past season. He even finished with a respectable minus-4 rating during the 2017-18 season, when the Islanders gave up the most goals in the league.
His development into a top-pairing defenseman made this pay raise inevitable. Pulock and partner Adam Pelech have been the go-to pairing for Trotz over the past two seasons, and the two have played in virtually every situation and logged important minutes late in games. Pelech's deal expires next year, when he is arbitration-eligible as well, and it wouldn't be surprising to see him get a significant raise also. The team's priority should be to keep their top pair together, especially after losing a top-four defenseman in Devon Toews.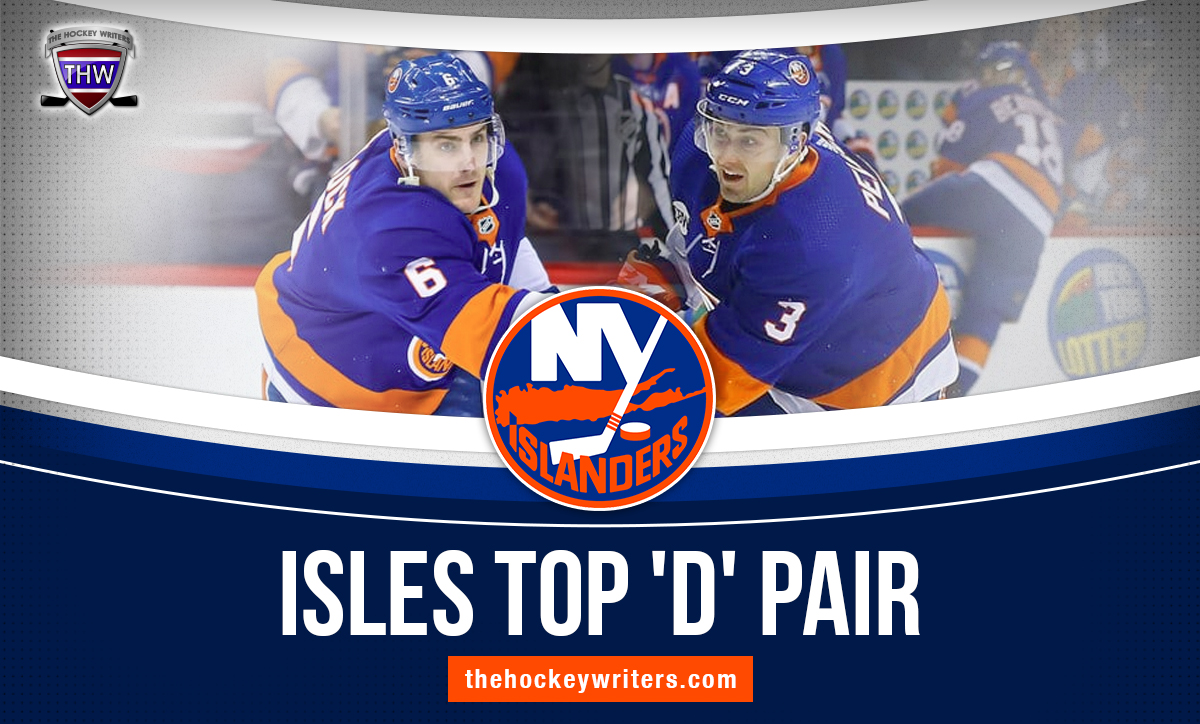 Due to the nature of the market, Pulock settled for a short-term deal like many other free agents this season. The two sides will now have the next two years to negotiate a long-term extension, as the team surely views Pulock as an important part of their future. Still only 26, Pulock will only get better as he rounds out his two-way game under Trotz.
What's Next
Now that Pulock has a new deal, the team has to figure out how to pay Barzal who has become the face of the franchise and their most dynamic player; the Islanders need him back but must find the financial capacity to do so. After signing Pulock, the team has less than $4 million in cap space, which is not even close to what Barzal will command on a new contract after leading the team in scoring in each of the past three seasons.
Related: Islanders Will Ultimately Benefit From Trading Toews
Management will now have to circle back and try to unload an expensive contract before re-signing Barzal. With a second league-wide buyout window opening on Friday, the Islanders could look to buy out the contract of Johnny Boychuk or Andrew Ladd. The team could also try to pair one of those contracts with some other assets in a trade. A bridge deal is an option for Barzal, similar to the two-year deal the team gave Pulock, which will save them some money this year against the salary cap but also gives the two sides time to negotiate a long-term deal that works for both parties.
The team's priority was to re-sign Pulock ahead of his arbitration date and now general manager Lou Lamoriello can focus on clearing up cap space, especially if he also wants to sign unrestricted free agents like, Matt Martin and Andy Greene, who are familiar faces but will require additional cap flexibility. Rumblings of the Islanders trying to get rid of bad contracts will surely resurface as they try to unload a less productive player.
Islanders Outlook
The Islanders haven't changed much change since last season, and their priority is to retain their talent. With Pulock now re-signed, Barzal is the last missing team from a team that made it to the Eastern Conference Final. Once Barzal is signed, the Islanders will be in good shape to compete again next season in a very good and still improving Metropolitan Division.
---
---