After their Valentine's Eve victory against the East Division-leading Boston Bruins, the New York Islanders are riding their longest point streak of the season, currently at six games dating back to their Jan. 30 match up with the Philadelphia Flyers. On the surface, this is good news, but their inconsistencies throughout the season have left points on the table in a tight division.
On Monday, the Islanders begin their second set of back-to-back games, this time against the Buffalo Sabres, with a unique opportunity to create some needed separation in the standings and continue to build on their momentum. The Sabres recently hit the ice again for the first time in over a week, albeit with a smaller group than normal due to their recent COVID-19 shutdown following games with the New Jersey Devils. As the Islanders have seemingly found their stride, they have a chance to take advantage of a Sabres team that hasn't yet played this month.
Sabres Hope to Come Back Strong
The Sabres were frustratingly shut down at the beginning of February after a back-to-back matchup with the Devils in late January and only recently began practicing again after a long layoff. But, it seems they're ready to move on and get back to the season. "Rather than kind of looking back and being frustrated or upset, it's more about let's move forward and let's do this together," Sabres general manager Kevyn Adams said recently (From "Sabres relieved to be back on the ice, but questions remain before the next game," The Athletic, 2/9/21).
That's not a surprise for Adams to say publicly and is a much nicer tone than earlier in his team's shutdown. It's hard to believe the team isn't still frustrated, however. In all, the Sabres had nine players on the COVID-19 protocol list: Taylor Hall, Tobias Rieder, Dylan Cozens, Curtis Lazar, Casey Mittelstadt, Rasmus Ristolainen, Brandon Montour, and Jake McCabe. Hall, one of the team's bright spots so far this season, practiced over the weekend, so it's possible he's back in the lineup when they face the Islanders. Head coach, Ralph Krueger, and defenseman, Rasmus Dahlin, also hit the ice this past weekend.
The beginning of Buffalo's season has been exactly what their record reflects – win one, lose one. Currently, they sit at NHL .500 (4-4-2) and have shown they can hang with good teams, but struggle to do so on a consistent basis. Reports have the team in pretty good spirits as they get set to return to play, but as we saw at the beginning of the season, it may take them a few games to get their legs and timing back, which is exactly why the Islanders need to take advantage.
Isles Finding Their Way
The Islanders' recent victory against the Bruins was reminiscent of how the team looked during last season's playoff run. They controlled the tempo, were pretty tight defensively, and all four lines generated offense in one form or another. Even general manager Lou Lamoriello thought it was their best win of the year.
That doesn't mean the team is playing a full 60 minutes, though, and if they plan on taking advantage of the Sabres, they'll need to clean up their game to collect four out of four points early this week. There are portions of their game when defensive lapses turn into goals against, and when you're playing the same teams over and over, those are areas of the game opponents can exploit if you don't fix them. Against the Bruins, Brad Marchand had all the time in the world to pick his spot after he received a pass from Patrice Bergeron. As you can see in the video below, all five Islanders are on one side of the ice, unaware of where the Bruins' forwards were, including the goalscorer Marchand.
There are also some issues with back passes in the offensive zone and east-west passes just entering the other team's zone that have led to turnovers and odd-man-rushes the other way. The Islanders can't give teams like the Bruins, Philadelphia Flyers, and Washington Capitals, who can all score off the rush, those types of opportunities.
Between the pipes, Semyon Varlamov has continued to carry the load, though Ilya Sorokin, who has struggled at times in his limited starts, is expected to get at least one start this week. By and large, Varlamov is playing well, keeping his composure despite some defensive lapses in front of him. He has a .930 save percentage and 1.98 goals-against average in all situations, near the top of the league in both categories (Courtesy of Natural Stat Trick).
They are getting some consistent scoring up the middle, save for Brock Nelson, as of late. Mathew Barzal continues his point streak (currently at eight games), J.G. Pageau has three goals in two games, and Casey Cizikas has returned to a form we saw just two seasons ago when he collected 20 goals. On the wings, Anders Lee and Jordan Eberle have turned it on as of late, helping the Islanders score three or more goals in four out of their last five games.
With any luck, Beavullier will return at some point this week, which would be welcome news for the Islanders who desperately need their second line to get going and balance the forward group. He practiced last week but remained unavailable against the Bruins on Saturday. While we don't know where he'll land in the lineup – could he return to the second line and perhaps get reunited with Mathew Barzal to replace a sluggish Josh Bailey? Head coach Barry Trotz will definitely have some options at his disposal.
It's tough to criticize a team riding a six-game point streak, but with the opportunity to create some separation early in the season, the Islanders are going to need to keep their foot on the gas and limit mistakes to make that happen. They have a busy schedule coming up with eight games over the next 15 days, include two sets of back-to-back games. Let's see if the Islanders can continue to build momentum and move up the standings.
Want more Islanders content? Check out the Nassaumen Hockey Podcast, hosted by The Hockey Writers authors James Nichols and Jon Zella. Follow on Apple Podcasts, Spotify, and Google Podcasts!
---
---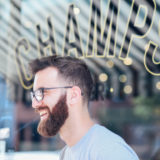 Jon Zella is a 31-year-old, Long Island native currently living in Syracuse, NY. Outside of hockey, he enjoys motorcycles, beer, coffee, and his dog Olive.