The NHL season is one month old, and the Toronto Maple Leafs are on top of the North Division and the league. 23 points in 15 games, an impressive 11-3-1 record. Toronto was first to get to 10 wins and now first to get to 11 wins. Auston Matthews leads the league in goals scored with 11, and Mitch Marner is third in points. Despite all of that success, the talk around the team has been a trade. This isn't your average trade rumors; this is a mystery trade.
Mystery Player
It all started when Sportsnet's Elliotte Friedman reported that he believed the Maple Leafs were shopping for a top-six forward. It snowballed from there. Friedman, who usually mentions names, stopped short of saying who the player or players are on the list. Instead, he said, "I have someone, I can't prove, I think they are interested in, but I'm sure there is more than one."
That seemed to put everyone with a keyboard on a mission to prove who that mystery targets could be. Trade talk is just part of the sport. However, Toronto just doesn't seem like it requires a trade. The team has been playing exceptionally well, and Joe Thornton and Nick Robertson are on their way back. Thornton is expected to play on Monday against the Ottawa Senators. Robertson has been assigned to the AHL's Toronto Marlies to get back in game shape. Then Saturday night happened. Toronto has outhit 46-16 in a 2-1 loss to the Montreal Canadiens. Wayne Simmonds's absence was apparent. Given that he is not back for another 5-7 weeks, Toronto may need to find some more grit. 
Power Rankings
During the week, several outlets, including The Hockey Writers, released their power rankings. Toronto was top three in most rankings. Some even had them at the top of the charts. Of note, the power rankings had several teams who compete in the usual Atlantic Division at the top of the heap. This seasons' ranking will be difficult to compile as the teams are limited in who they play.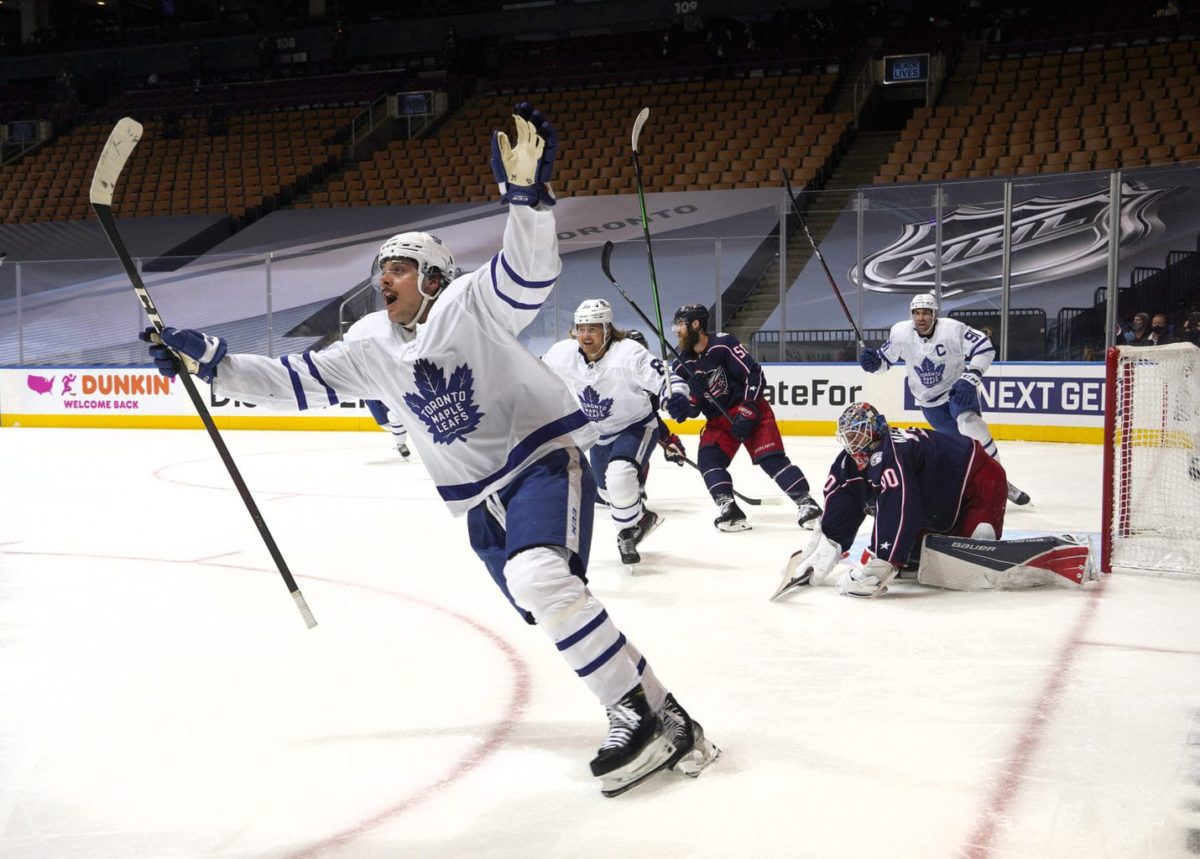 Speaking of rankings, Matthews continues to climb the charts on the Leafs' all-time greatest list. He registered his 300th career point in 294 games. That tied Charlie Conacher's record that he set back in 1936. The fastest Leafs player to reach 300 is Syl Apps, who did it in 284 games. Earlier this season, linemate Mitch Marner got 300 points in his 307th game with Toronto. 
Roster Adjustments
Simmonds's absence has led to further tinkering with the line-up. At the beginning of the season, Sheldon Keefe called it the stay-ready squad instead of the taxi squad. The original name suites the squad much better. Keefe has been cabbing players up and down and even grabbing players from the Marlies. There have been more than 10 different fourth line combinations, and he has attempted the seven defenceman strategy three times, including a 3-1 win over the Vancouver Canucks on Monday. Keefe's powerplay units have also been modified, but Toronto's once-dominant man-advantage unit has cooled off. The Leafs' did not score a powerplay goal all week. Thornton's return should help as he will likely take that spot in front of the net that Simmonds was utilizing so well.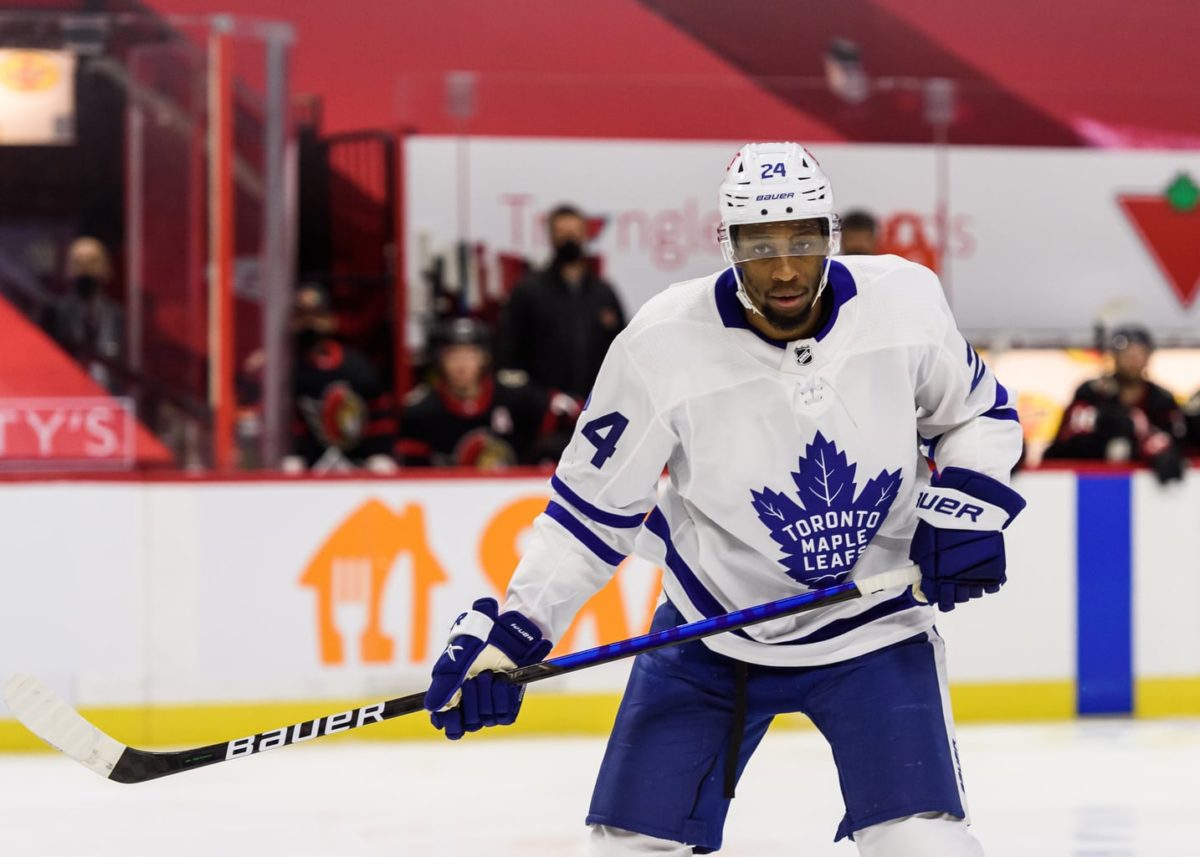 The best in the North faces the worst this week. But the Maple Leafs will not be taking the Ottawa Senators lightly. They tried that already. Remember back on January 15? In just the second game of the season, Toronto went up 2-1 in the second period and then packed it in. They gave up four unanswered goals to lose the game 5-3. That win for Ottawa is just one of three so far this season. While they are struggling, they are still dangerous and motivate, coming off a win against the Winnipeg Jets. 
After three games against Ottawa, Toronto will face Montreal on Saturday. This will be a big test for the Maple Leafs as the Canadiens have the entire week off to prepare for the fourth meeting of the season. 
---
---

Kevin Armstrong is an award-winning journalist with more than two decades of experience. He's been rink side for World Juniors, Memorial Cups, Calder Cups and Stanley Cups. Like many Canadian kids, his earliest memories include hockey. Kevin has spent countless hours in arenas throughout the country watching all levels of the game.