The defending Stanley Cup champion Tampa Bay Lightning are the runaway choice for the No. 1 spot in the first edition of the Baker's Dozen, the weekly NHL power rankings as voted by members of The Hockey Writers.
The Lightning (9-1-1, 19 points, NHL-best .864 points percentage) are hitting on all cylinders. They're on top in the Central Division and coming off an impressive sweep of two road games against the Nashville Predators that saw them allow just two goals. Tampa Bay's plus-22 goal differential is the best in the NHL. The Lightning are scoring 3.82 goals per game, second in the league behind the Montreal Canadiens (3.85), and allowing an NHL-low 1.82 per game.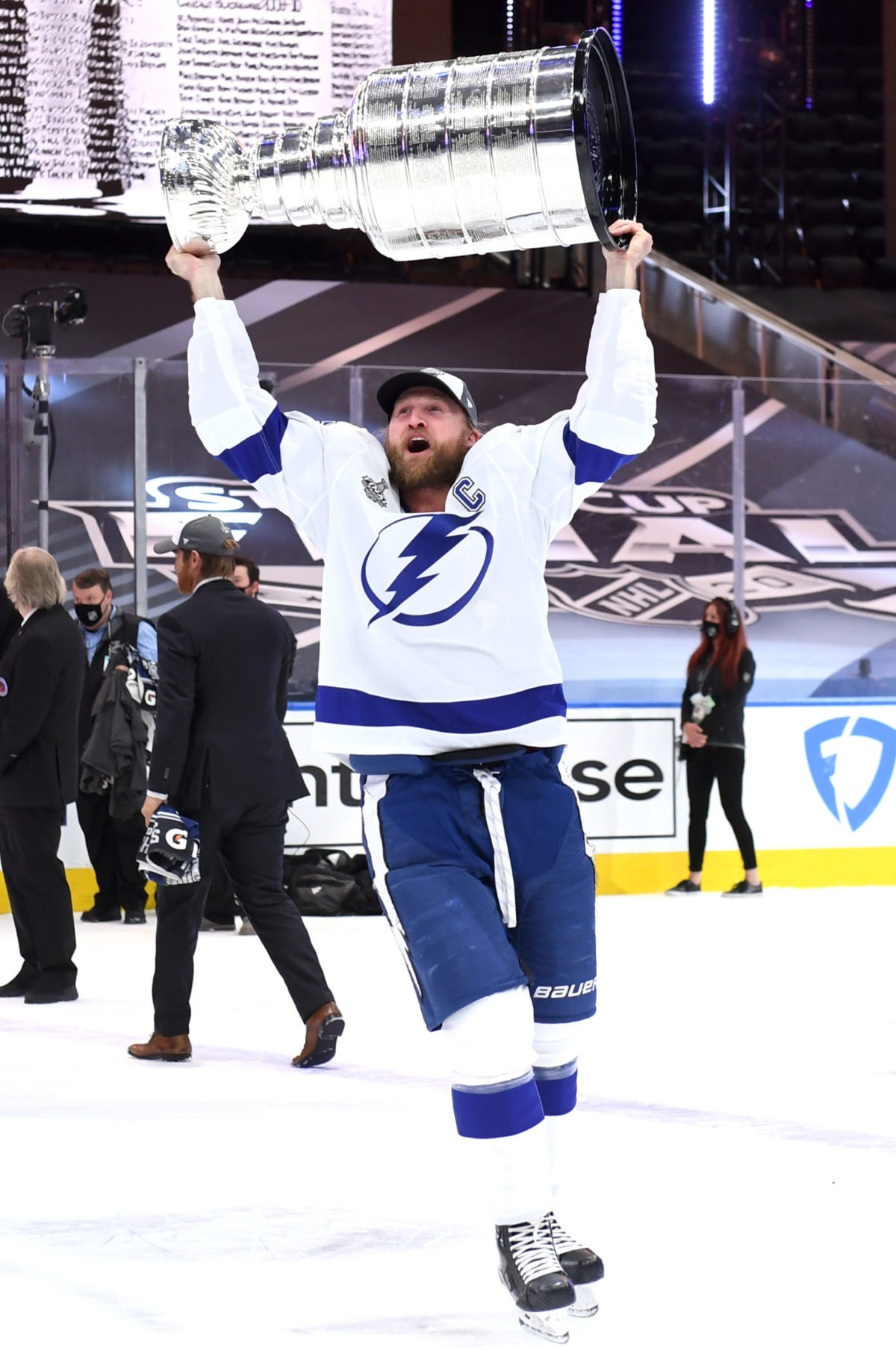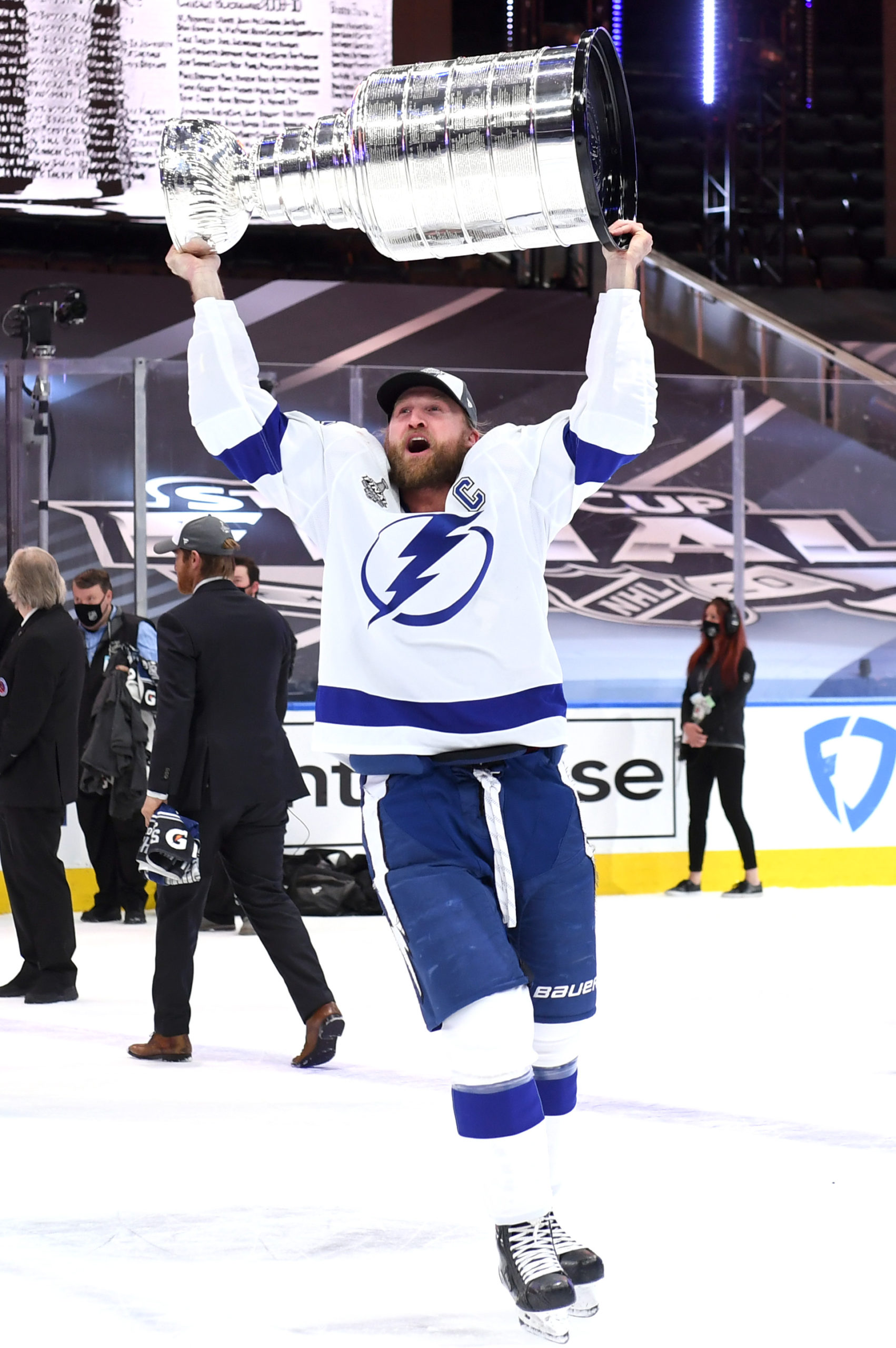 Tampa Bay received 9 of the 13 first-place votes, while the second-place Boston Bruins and third-place Toronto Maple Leafs each got two. In all, 17 of the 31 NHL teams received at least one vote.

To create the Baker's Dozen, 13 members of The Hockey Writers staff rank their top 13 teams. The team picked first by a voter receives 13 points, a second-place selection is worth 12, a third-place vote gets 11, and so on down to No. 13, which is worth one point.
Here is our first Baker's Dozen:
1. Tampa Bay Lightning (9-1-1)
Points: 160

Upswing: Andrei Vasilevskiy has taken his game to another level in the first four weeks of the season. The 2019 Vezina Trophy winner is 8-1-1 with a 1.80 goals-against average and .936 save percentage, and has allowed one goal in five of his 10 starts.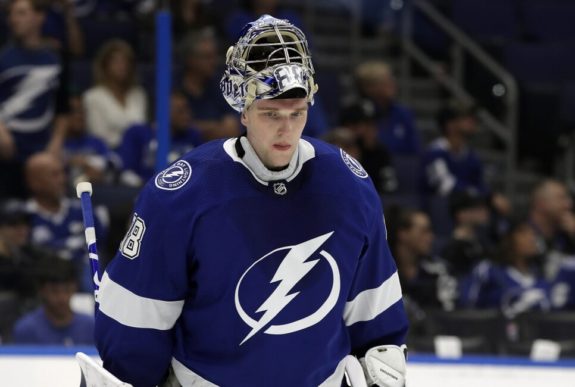 Downturn: With forward Nikita Kucherov out for the season, the power play is "only" converting on 25 percent of its chances, ninth in the league. It was outside the top 10 until scoring three times in five chances Tuesday in a 6-1 win at Nashville.
2. Boston Bruins (9-1-2)
Points: 148

Upswing: The Bruins have a nine-game point streak (8-0-1) and lead the East Division after defeating the New York Rangers 3-2 in overtime on Wednesday. They've lost just once in regulation in 13 games this season despite playing 8 of their first 12 games away from TD Garden.

Downturn: Boston's hot streak has come despite the fact that the Bruins have often been playing from behind. They've allowed the first goal in four of their past five games and trailed 3-0 in two of them, but are 4-0-1 during that stretch.
3. Toronto Maple Leafs (11-2-1)
Points: 145

Upswing: Auston Matthews, Toronto's first-line center, leads the NHL with 11 goals and scored at least once during an eight-game goal streak that ended when he was limited to one assist in a 4-2 road win against the Montreal Canadiens on Wednesday.

Downturn: John Tavares, who centers the second line is averaging a point a game (14 points; five goals, nine assists), but Toronto's captain has scored just once at even strength.
4. Vegas Golden Knights (8-1-1)
Points: 139

Upswing: Marc-Andre Fleury has claimed at least a 50/50 share of the starting goaltending job. Fleury, who appeared to be on the verge of being supplanted by Robin Lehner, is 5-0-0 with a 1.80 goals-against average and .920 save percentage. It's the second time in his career that he's won each of his first five starts.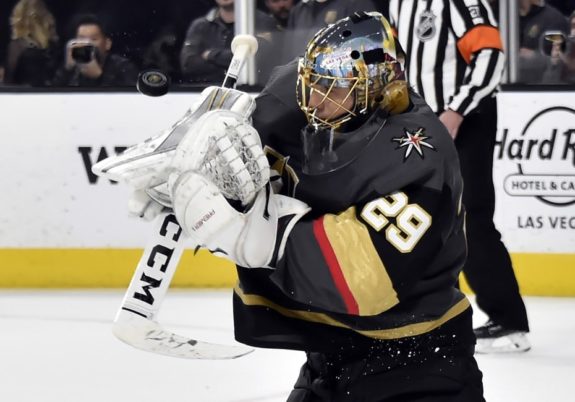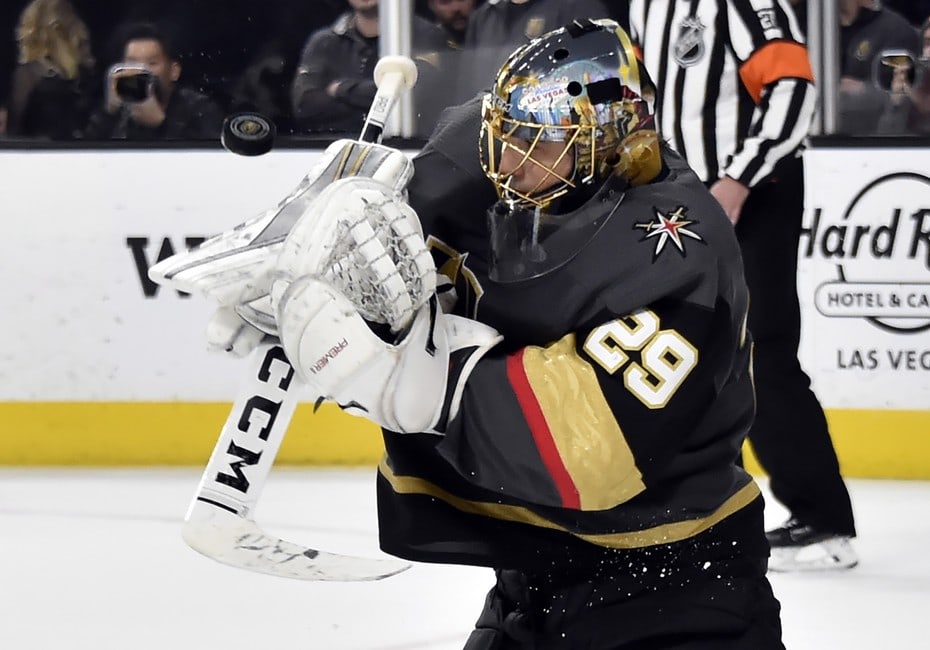 Downturn: Vegas has outscored its opponents 37-25 (excluding shootouts) despite getting little help from its power play. The Golden Knights are 20th in the league with the extra man at 15.2 percent (5-for-33) and have allowed one shorthanded goal.
5. Montreal Canadiens (8-3-2)

Points: 112

Upswing: The Canadiens look like big winners from the offseason trade that brought forward Josh Anderson from the Columbus Blue Jackets for forward Max Domi. Anderson scored his team-high ninth goal of the season in the loss to Toronto and has five goals in Montreal's past four games. Domi has two goals and five points in 14 games for Columbus.

Downturn: No. 1 goalie Carey Price is being outplayed by backup Jake Allen. Price took the loss against Toronto and is 4-2-2 with a 2.84 goals-against average and .896 save percentage; Allen is 4-0-1 with a 1.81 GAA and .940 save percentage.
6. Colorado Avalanche (7-3-1)
Points: 81

Upswing: Philipp Grubauer is off to the best start of his NHL career. Grubauer is 7-2-0 with a 1.67 goals-against average, a .934 save percentage and two shutouts. His GAA is the best in the league among goalies who've played at least five games.

Downturn: Because of the NHL's COVID-19 protocol, the Avalanche haven't played since defeating the Minnesota Wild 2-1 on Feb. 2. Their next scheduled game is Sunday against Vegas. The postponements mean the Avalanche will be cramming a lot of games into the final 12 weeks of the season, which will put a premium on conditioning and depth.
7. Philadelphia Flyers (8-3-2)
Points: 78

Upswing: James van Riemsdyk is off to a hot start. The 31-year-old forward leads the Flyers in goals (seven), assists (11) and points (18). He finished last season with 19 goals, 21 assists and 40 points in 66 games.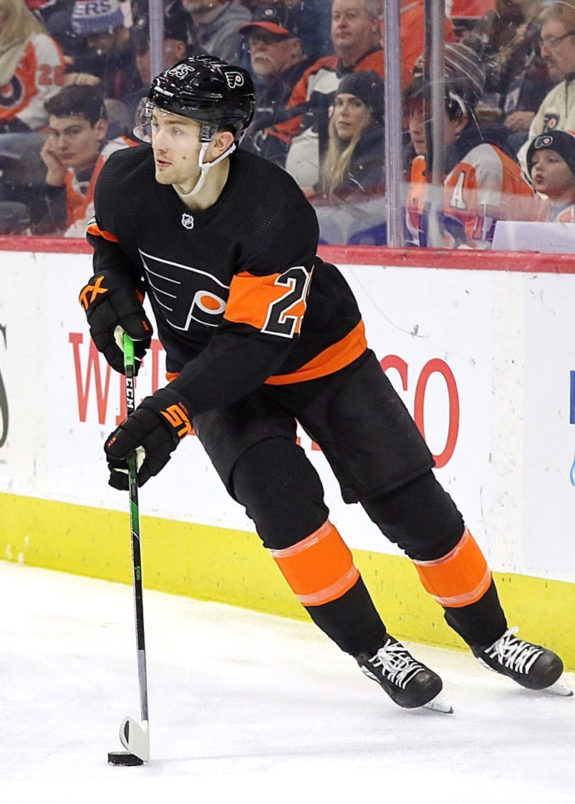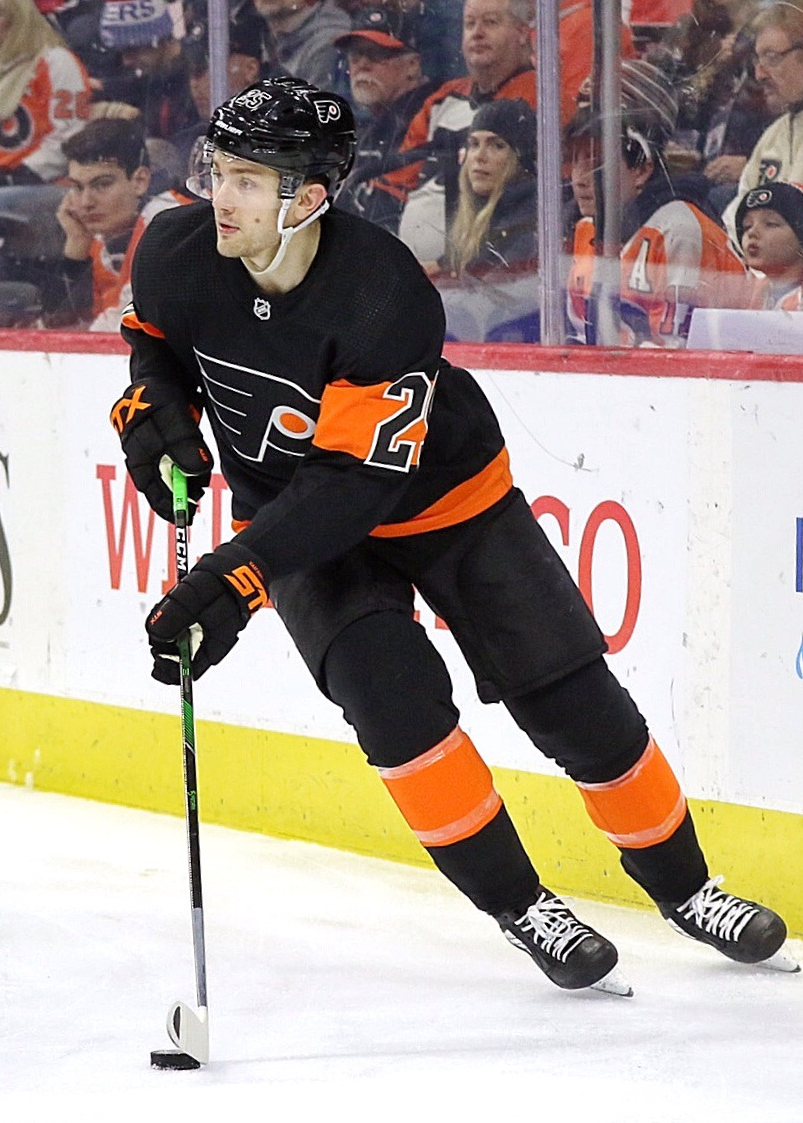 Downturn: Philadelphia's hot start may not be sustainable unless its shots on goal numbers turn around. The Flyers are last in the NHL with 23.7 shots per game, 29th in shots allowed (33.2) and are being outshot by an average of 9.5 per game, by far the worst mark in the league.
8. Florida Panthers (7-1-2)
Points: 74

Upswing: The offseason trade that brought forward Patric Hornqvist from the Pittsburgh Penguins has been a resounding success through the first month of the season. Hornqvist, a two-time Stanley Cup winner with Pittsburgh, has scored six goals (tied for the team lead) and has 10 points in 10 games. He has one game-winning goal and one shootout-deciding tally.

Downturn: Goalie Sergei Bobrovsky is 4-0-1 after making 31 saves in a 2-1 victory against the Detroit Red Wings on Tuesday, but his 3.07 goals-against average and .899 save percentage are far worse than backup Chris Driedger (3-1-0, 1,97 GAA, .937 save percentage). The Panthers need Bobrovsky to step up his game; they play their next three against the Tampa Bay Lightning, and nine of their remaining 10 games this month are against teams that are well above .500.
9. Carolina Hurricanes (7-3-0)
Points: 65

Upswing: Center Vincent Trocheck did little for the Hurricanes after being acquired at the 2020 NHL Trade Deadline, but he's given Carolina a shot in the arm through the first month of this season with six goals in nine games. He missed Carolina's 3-2 road loss to the Columbus Blue Jackets on Tuesday with a lower-body injury but practiced Wednesday and the Hurricanes are hopeful he can play Thursday at Dallas.

Downturn: The Hurricanes will need rookie goalie Alex Nedeljkovic to step up and give James Reimer a break. Reimer has been carrying the load in goal after Petr Mrazek broke his right thumb on Jan. 30 and had surgery on Feb. 3, but he can't be expected to play every game during an already-compacted season.
10. Washington Capitals (6-3-3)
Points: 54

Upswing: Zdeno Chara is showing he still has something left in the tank. The 43-year-old defenseman signed with the Capitals in December after 14 seasons as captain of the Bruins and has four points (two goals, two assists) in 12 games. His plus-six rating is second on the team to fellow defenseman Justin Schultz (plus-nine) and he's averaging 20:24 of ice time.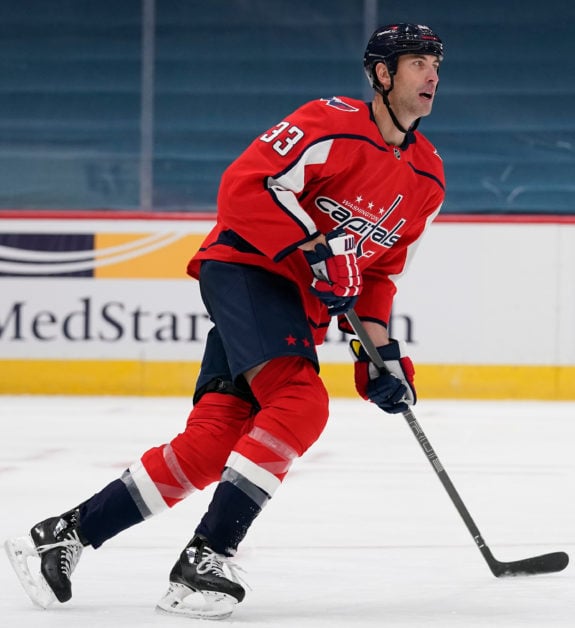 Downturn: First-pair defenseman John Carlson is producing offense (four goals and seven assists in 12 games), but he's been on ice for too many opposition goals. His minus-eight rating is tied with forward Richard Panik for the worst on the team after he was a combined plus-33 during the previous two seasons.
11. St. Louis Blues (7-4-2)
Points: 49

Upswing: Ryan O'Reilly is off to an excellent start. The Blues' No. 1 center is second in scoring (12 points; five goals, seven assists), has a plus-six rating, and is among the league leaders in face-off winning percentage (60.7).

Downturn: It's not a playoff series, but the Blues will wind up playing seven consecutive games against the Arizona Coyotes because of COVID-19-related postponements. The first four games were at Enterprise Center, but the Blues went 1-2-1 and saw a point sail away when the Coyotes tied the game Monday with less than a second remaining in the third period and won in a shootout. The teams play Friday, Saturday and Monday at Gila River Arena.
12. Winnipeg Jets (7-4-1)
Points: 32

Upswing: Forward Nikolaj Ehlers is on pace for the best season of his NHL career. Ehlers leads the Jets with 8 goals in 12 games, which would put him over 30 goals even in a 56-game season. He's also second to Mark Scheifele with 14 points and leads the Jets with a plus-10 rating.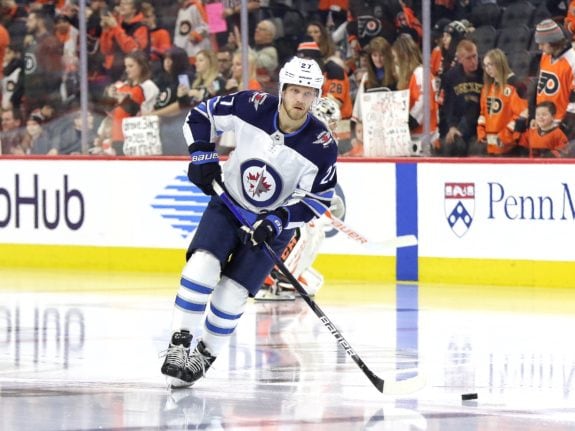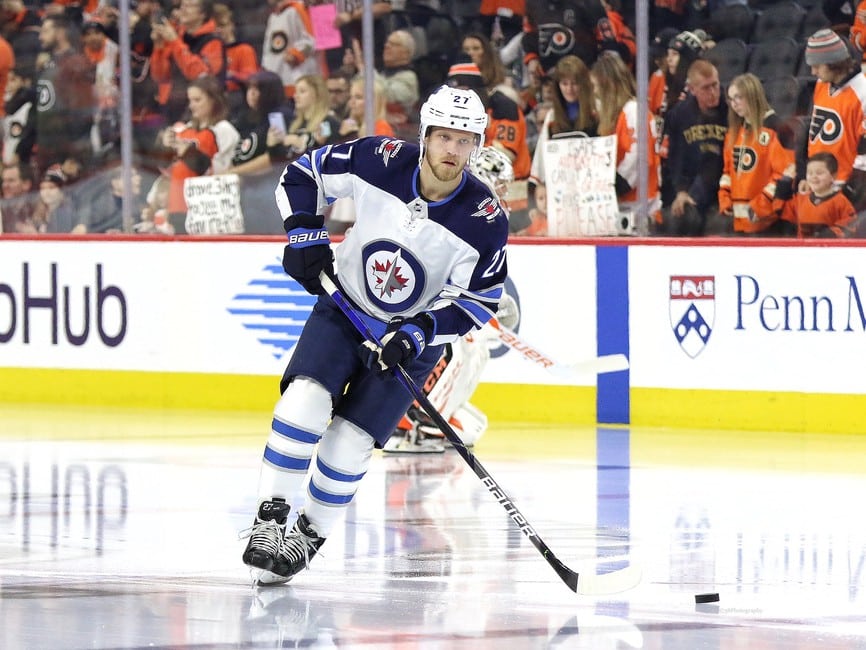 Downturn: At age 34, captain Blake Wheeler may be slowing down a little. Wheeler has just five points (two goals, three assists) at even strength and is last on the Jets with a minus-nine rating.
13. Dallas Stars (5-2-3)
Points: 22

Upswing: Joe Pavelski looks much more at home in his second season with the Stars after 13 seasons with the San Jose Sharks. He leads Dallas in goals (seven) and points (15), and is winning 51.5 percent of his face-offs. All in all, a pretty good start for a 36-year-old.
Downturn: The Stars averaged four goals per game through their first eight games, but the offense went cold in back-to-back 2-1 overtime losses to the Chicago Blackhawks. Dallas is 0-0-3 when it fails to score a power-play goal after going 0-for-5 in two games against Chicago.
Also receiving points: Chicago Blackhawks (11), Columbus Blue Jackets (7), Arizona Coyotes (3), Edmonton Oilers (3)
---
---
Longtime NHL writer and editor. Covered first NHL game in 1975 (and hundreds since). Have done several books, hundreds of magazine/newspaper/online stories. Big fan of hockey history.