In case you haven't noticed, the Philadelphia Flyers are slowly transitioning their young defensemen from the junior leagues to the pros, and it won't be long until they take over. As of now, their defense corps is depleted due to injuries: Shayne Gostisbehere has been out for three games; Samuel Morin was diagnosed with an injury shortly after being called up; Andrew MacDonald is out long-term; Radko Gudas left the game against Chicago and still hasn't returned to action.
All these unfortunate events forced GM Ron Hextall to call up a handful of defensemen who aren't even on the top unit in Lehigh Valley, the Flyers' AHL affiliate. Mark Alt, who has spent the bulk of his six-year pro career in the minors, has been stellar in relief of the injury-riddled blue line. More recently, Will O'Neill was given his chance to contribute to the team at the age of 29.
However, if this luckless situation has shined a light on anyone, it's been the young stud Ivan Provorov.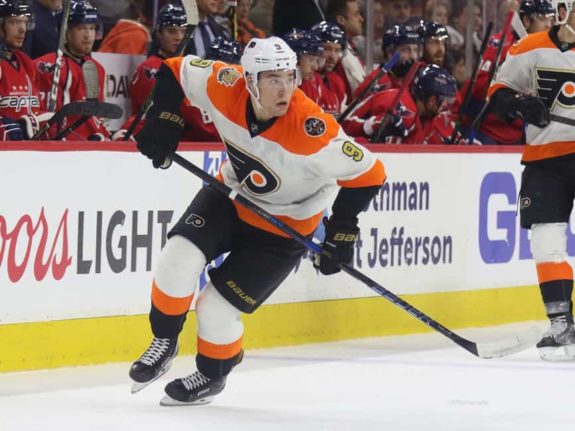 Building a Russian Machine
Ivan Provorov was an animal in juniors. During his time with the Wheat Kings, he scored over one point per game (134 points in 122 games) and finished with a plus-100. He was named CHL defenseman of the year after the 2015-16 season when he collected 73 points in 64 games and helped Brandon clinch a Memorial Cup berth.
Since being drafted seventh overall in 2015, Provorov has been a topic of discussion for many Flyers fans. Should they have selected Werenski or a scoring winger like Mikko Rantanen? But since his arrival last season, Provorov has been exceptional.
It took the young Russian less than 20 games to cement himself as the Flyers' top defenseman, logging big minutes against the opposing teams' top lines. During the last game against the St. Louis Blues, Provorov was tasked with shutting down superstar Vladimir Tarasenko, a responsibility that is rarely given to a 20-year-old sophomore. He managed to slow down Tarasenko's goal scoring by putting up 10 blocked shots and logging just over 27 minutes of ice time.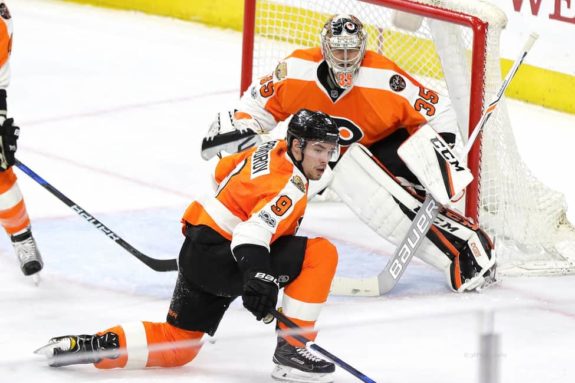 Marquee Matchups
Being matched up against superstars isn't a new phenomenon for Provorov. As a rookie, he played the most 5 on 5 minutes against Sidney Crosby (33:57), who didn't tally a single point. His other defensive duties were to cover Taylor Hall (32:34), John Tavares (29:55) and Alex Ovechkin (26:13). He also managed 30 points despite playing on the teams' second power-play unit. He also played a respectable average of 22 minutes a night and played over 1,000 minutes with MacDonald, a real ball and chain situation.
This year, Provorov has shown no signs of slowing down. His minutes have been increased (24:41 on average per game) and with the absence of Gostisbehere, he's finally seen some power play time. He is also on pace to score 47 points, which would best his career-high by a whopping 17 points. The young defenseman is also second in the NHL in blocked shots with 41 and will likely continue this pace.
Familiar Traits
He has a composure level I haven't seen from a 19-year-old defenseman since I played with Drew Doughty when I was back in L.A.

-Wayne Simmonds
While his game isn't at the same level, the start to Provorov's career is fairly similar to the one of Drew Doughty, who's known league-wide as one of the top defenders and recently won his first Norris Trophy. This isn't to say Provorov will be the next Doughty, but he's shown the same talent and poise that helped Doughty get an Olympic nod early on in his career. Unfortunately for the Russian, he won't be able to participate in the Olympics, but he did manage to represent his country at the World Juniors and World Championships.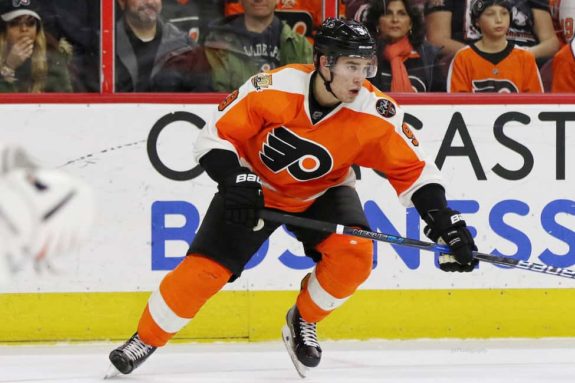 Doughty posted 59 points in his sophomore season but he also benefited from a heap of power play time, more than four minutes per game. During that 2009-10 season, Doughty tallied 28 of those 59 points at even-strength. Here are some comparables from their first two NHL seasons.
Doughty – rookie season: 27 points – 11 even-strength points
Provorov – rookie season: 30 points – 25 even-strength points
Doughty – sophomore season: 59 points – 28 even-strength points
Provorov – sophomore season pace: 47 points – 40 even-strength points (unlikely as season goes on)
Furthermore, in his first two seasons, Doughty averaged a little more ice time per game and shorthanded time than Provorov. There is no doubt in my mind that Provorov wants to become his own player but I do doubt that Flyers management and the fans would be angry at having their own Doughty type on the blue line. There is a strong chance that if Provorov continues his play, he will receive a couple of Norris votes.
Former intern at The Hockey News. Young, passionate hockey writer with a wealth of hockey knowledge. Journalism graduate. Always following the current hockey news in the NHL and CHL. Primarily write about the Philadelphia Flyers.