It was practically impossible for Ivan Provorov to make a splash during the 2016-17 season. The likes of Auston Matthews, Patrik Laine, Zach Werenski, Matthew Tkachuk and Mitch Marner stole the show throughout the season. This overshadowed a lot of the work done in all three zones by Provorov and his route to becoming a number one defenseman in the NHL.
Junior Career
Drafted seventh overall in one of the strongest draft classes in the past decade, Provorov's expectation were high. His domination at the junior level was apparent as he tallied 134 points in 122 games and led the Brandon Wheat Kings to a WHL title in 2015-16. He was also plus-100 and suited up for Russia at the world juniors for two consecutive years, earning silver medals in both tournaments and notching nine points in 14 games.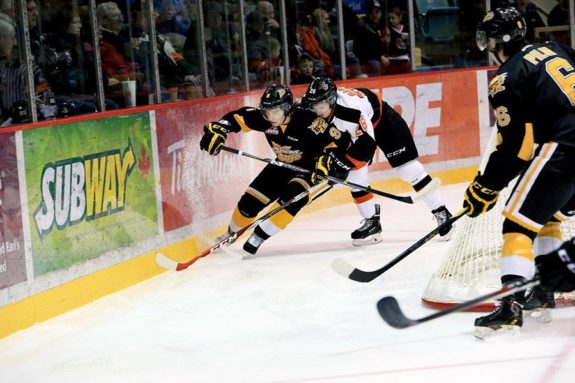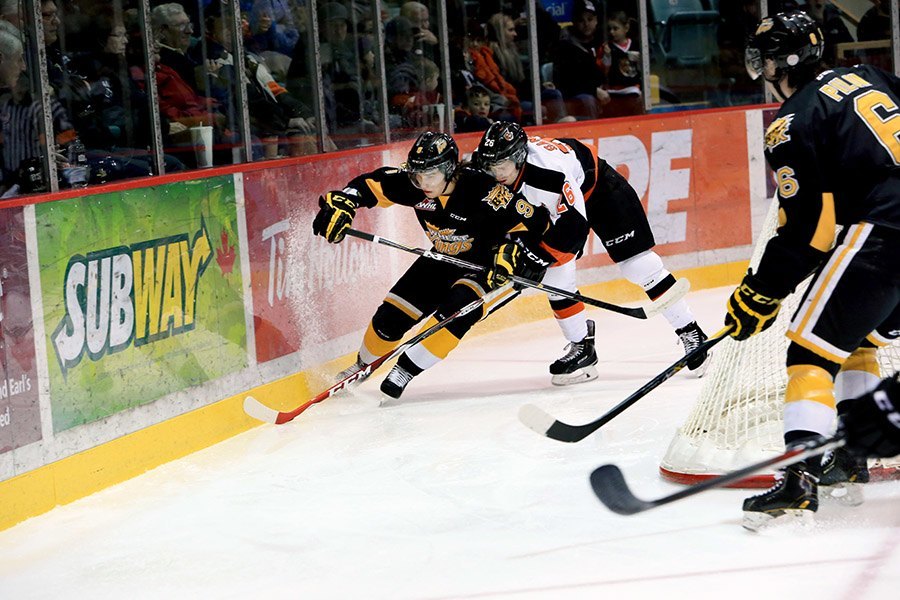 Despite not winning the Memorial Cup, Provorov and now-Flyers teammate Nolan Patrick were dominant for Brandon, playing big roles in key situations. He can be used anywhere on the ice and takes control. Provorov only managed 62 games due to the world juniors in 2015-16. He led all WHL defensemen in points and plus/minus and earned himself CHL Defenseman of the Year honors.
Provorov's Rookie Season
After an impressive training camp, general manager Ron Hextall announced that Provorov would be playing for the entire season. He was still eligible for another year in junior, but it would have been a waste of time. He was ready to make the jump. It was a rocky start for Provorov. He was adjusting to the speed, the size, and physicality of the NHL. He managed to do well aside from a game against the Chicago Blackhawks that saw him finish minus-five.
Instead of losing confidence and getting down on himself, Provorov worked even harder and earned the trust of head coach Dave Hakstol, who started giving him more ice time and more shorthanded opportunities. With each passing game, he got better. By the end of the season, Provorov was carrying the play up the ice, creating chances and playing shutdown defense against the top lines.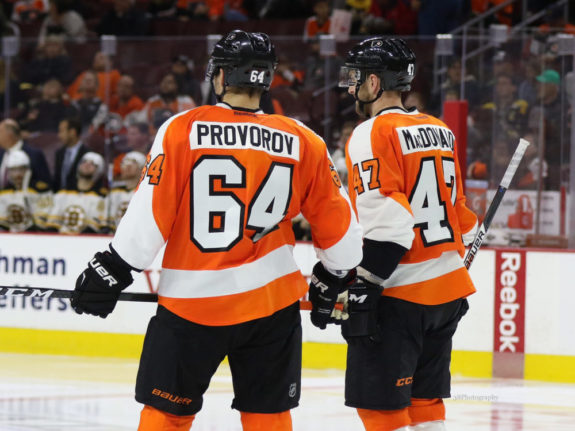 Obviously, Provorov's defensive assignments were against the best players. His more difficult assignments were normally against divisional opponents such as Sidney Crosby (33:57), Taylor Hall (32:24), John Tavares (29:55) and Alex Ovechkin (26:13). During this time, Provorov still managed to register 30 points, 25 of them at even strength. He was on the top power play unit a handful of times, but it is ultimately Shayne Gostisbehere's spot. Provorov put up these numbers while dragging his partner Andrew MacDonald all over the ice.
Provorov was awarded the Barry Ashbee trophy, given to the Flyers "most outstanding" defenseman. Needless to say, he earned it. He finished the season ranked second in time on ice per game among rookies, only three seconds behind Leafs' rookie defenseman Nikita Zaitsev. His 5-on-5 numbers were equally impressive, his 25 even strength points were third among rookie defensemen behind only Werenski and Brady Skjei. His all-around game was not recognized by fans across the NHL, but Flyers fans and analysts can see the true value in Provorov.
Avoiding the Sophomore Slump
The dreaded sophomore slump is something every fan, coach and general manager worries about. In Provorov's case, it can easily be avoided by playing the same game he did last year. He put up respectable numbers, logged a ton of minutes as a rookie and got better as the year went. The expectations for Provorov are not set as high as Werenski or even teammate Gostisbehere, nor should they be.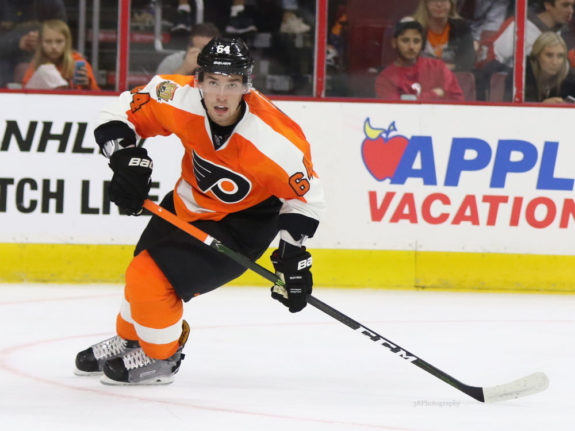 Provorov just isn't a flashy defenseman. He does what he needs to do, without anything extra. Look at elite defensemen Drew Doughty or Duncan Keith — on an annual basis, they are consistent. They put up the points, play a lot of minutes, match up against top lines and never pull anything too risky. This is what should be expected from Provorov in year two. Not to perform on a Doughty or Keith level, but to play that style and slowly cement himself as a franchise defenseman for years to come. The points will come.
However, we should see a small rise in Provorov's offensive numbers as well as a bigger role on the power play. With the youth movement happening in Philadelphia, they are going to be a faster, more skilled and more competitive team.