While the Winnipeg Jets won't be likely to sign any of the top free agent talent available beginning today, don't expect them to be silent.
With $59 million already committed for 2019-20, they have about $22 million to work with this summer. However, a big chunk of that cash is going to go to Patrik Laine and Kyle Connor — who are both set to receive monstrous raises from their entry-level contracts — and Andrew Copp and Neal Pionk, two more RFAs.
The Jets have a number of holes, especially on defense, to fill, but can't spend a ton of money to do it. They can afford to patch potholes, not build brand-new roads.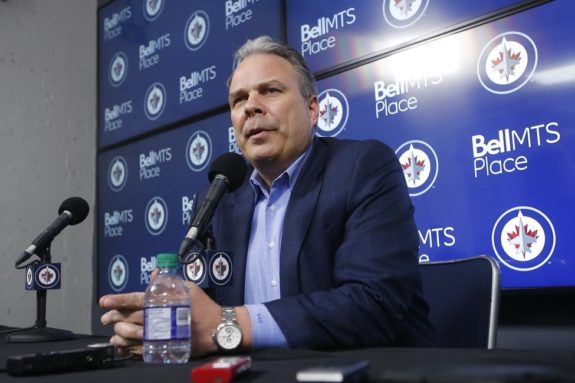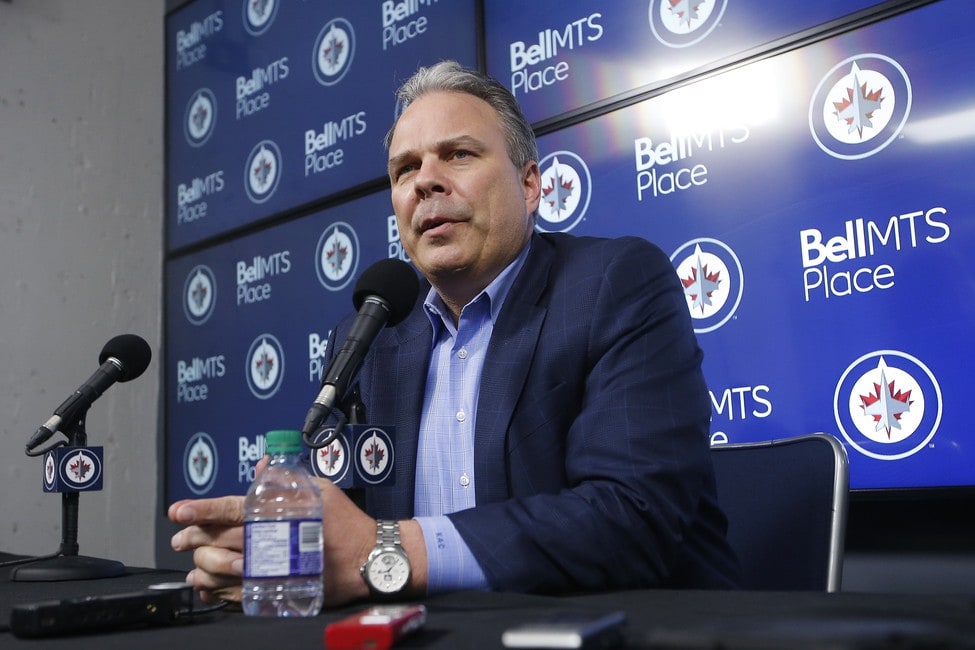 With Tyler Myers reportedly to sign a six-year, $30-million deal with the Vancouver Canucks, Ben Chiarot potentially too pricy to re-up, and Jacob Trouba gone to the bright lights of the Big Apple, the Jets' D-corps are looking far from tip-top.
Now that Free Agent Frenzy is upon us, here's a look at five blueliners looking for locales the Jets may actually be able to afford.
1) Nathan Beaulieu
Although they have a number of promising prospects in the pipeline and added to it at the 2019 NHL Entry Draft, the Jets need blue line help for this upcoming season. We already explored in detail why the Jets should keep the door open to Nathan Beaulieu despite not tendering him a qualifying offer last week, but it bears repeating here.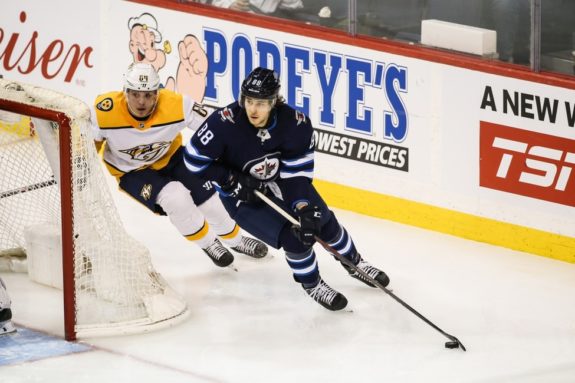 The 26-year-old showed fairly well in his 18 games with the Jets, tallying five assists in 18 games in a top-pairing role alongside Jacob Trouba (a role he was thrust into immediately after the Jets acquired him from the Buffalo Sabres due to an injury to Josh Morrissey.)
Beaulieu is far from perfect, but he's a known commodity. The decision to not tender him a qualifying offer was based an unwillingness to guarantee his $2.4 million contract — too much to pay for someone with third-pairing stuff. If the Jets could get him cheaper, though he'd provide some stability and experience to a blue line that's quite questionable currently.
2) Joe Morrow
Could history repeat itself?

Last June, the Jets opted not to tender a qualifying offer to the left-handed defenseman after acquiring him from the Montreal Canadiens at the 2018 NHL Trade deadline, but ended up re-signing him anyway, for cheaper than they would have if they'd tendered him.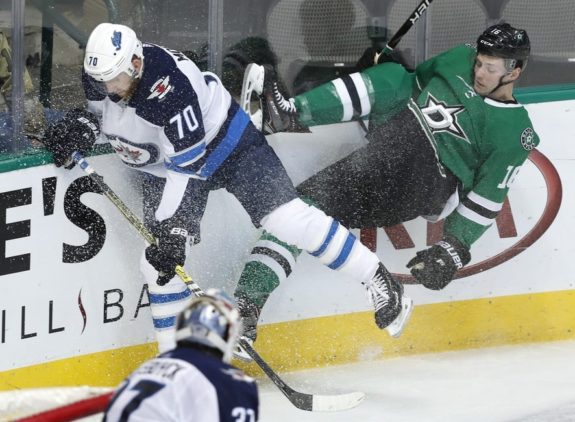 That same scenario could play out again this summer. Morrow suited up for 41 games in 2018-19 but struggled, posting career-lows in Corsi and Fenwick while missing more than a month due to injury.
Like Beaulieu, Morrow is far from perfect, but also like Beaulieu, the Jets have the option of circling back to 26-year-old and snagging him for cheap again. A million or under for a former first-round pick wouldn't be bad, after all, especially when he's shown in the past to be capable of sturdy play.
3) Ben Hutton
Hutton, 23, has spent his entire four-year NHL career with the Vancouver Canucks, tallying 11 goals and 59 assists for 70 points in that time while skating an average of 20:20.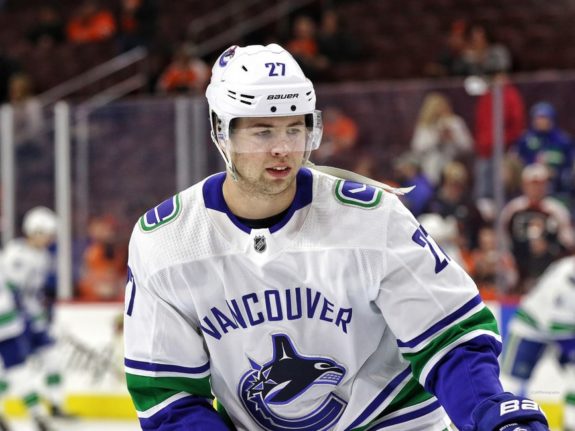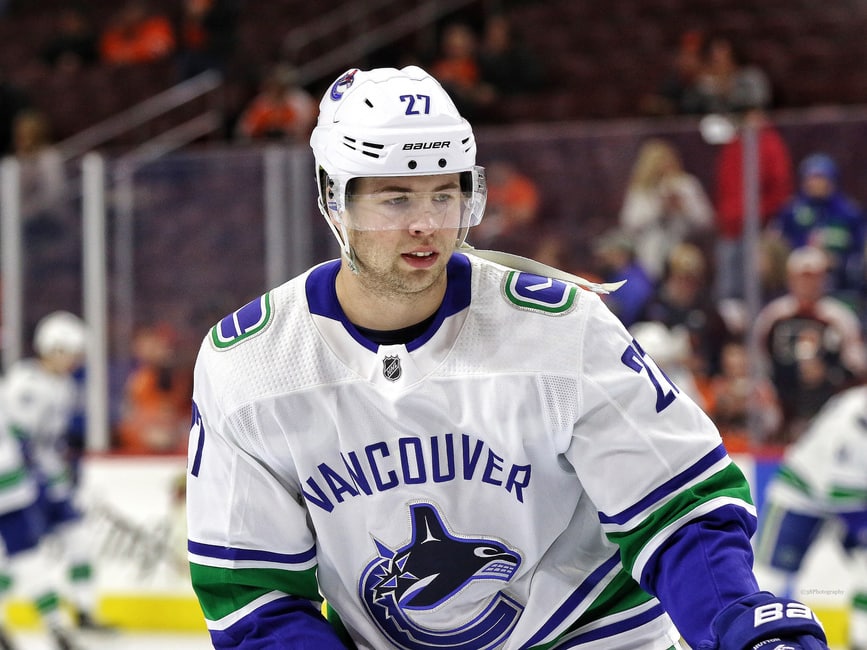 His minute-munching tendency should pique the Jets' interest, especially with the loss of Trouba. Hutton made $2.8 million each of his past two seasons — an acceptable amount for the Jets to pay if the 2012 fifth-round pick was able to shoulder a top-four role. He could, perhaps, replace Chiarot and save the team a few dollars in the process.
There have been recent rumours the Toronto Maple Leafs and Los Angeles Kings are both vying for Hutton's services, and the Canucks are still in the mix, too, which could drive his price up. If the Jets can't get him for less than $3 million, they might as well go hard after Chiarot, a more heavier and more rugged player with better underlying numbers.
4) Tim Heed
The Jets' right-side defense is the area in most need this offseason. The list of right-handers available for next season, as it stands, is comprised of Dustin Byfuglien, Tucker Poolman, Sami Niku, and Neal Pionk.
Byfuglien missed half the season due to injuries, and although he's still an electric and totally unique player, is on the wrong side of 30. Poolman had an excellent season for the Manitoba Moose and logged big minutes in all situations, but was also bitten by the injury bug. He and Niku combined have 55 games of NHL experience. Pionk is coming off his first full season in which he posted poor possession and isolated impact numbers (albeit for a less-than-stellar New York Rangers squad.)
That's why the Jets could use a veteran such as the 28-year-old Heed. Although he has played fewer than 70 NHL games, all for the San Jose Sharks, he's no raw rookie, having played a number of seasons in his home country of Sweden before signing with the Sharks in 2016.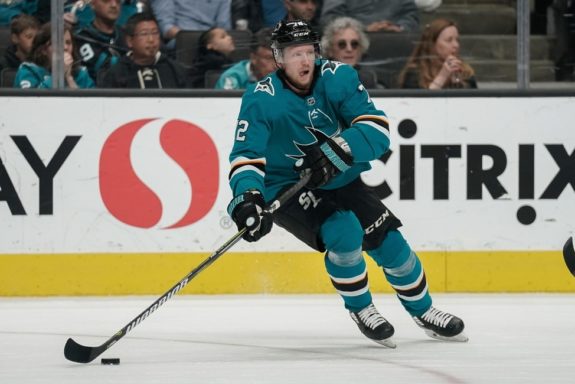 Heed's rock-solid possession metrics — a career Corsi of 54.2 percent and career Fenwick of 53.6 percent — means the Jets should pay Heed some heed. He also has a rocket shot and plenty of overall offensive upside — he put up 56 points with the San Jose Barracuda in 2016-17 and 24 in his 67-game NHL career thus far.
If they could snag him for the minuscule $650,000 he made playing for the Sharks each of the past two seasons — or anywhere sub-$1 million, really — then the Jets have a need for Heed.
5) Luke Schenn
Rounding out the list is another right-handed d-man who could come at the right price.
The 29-year-old Schenn never developed out into the top-pairing guy the Maple Leafs hoped they'd be getting when they drafted him fifth overall in 2008, and may be overshadowed by his younger brother these days, but that doesn't mean the 6-foot-2, 230-pound vet isn't without upside.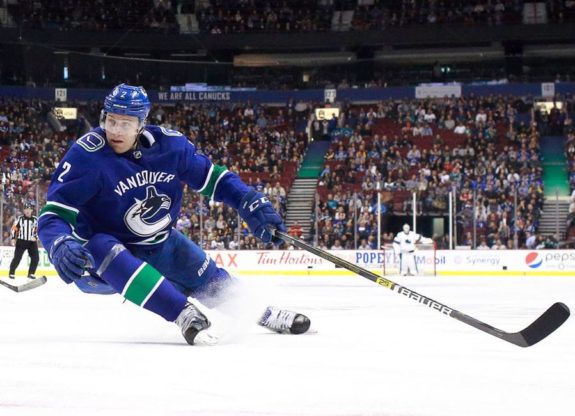 Schenn split time between the Anaheim Ducks and Canucks organizations in 2018-19, has 734 big-league games under his belt during his 11-year career, and is known as a ferocious hitter. A stay-at-home defenseman, he could provide a stable presence and help Niku, Poolman, and Pionk along.
Schenn quickly found a home in Vancouver down the stretch in 2019. Perhaps he could find a home in Winnipeg just as quickly on a modest one or two-year deal (he made $800,000 in 2018-19).
There are, however, rumours that Schenn and the Tampa Bay Lightning have agreed to terms, so the Jets may have missed the proverbial boat on him.
Overall, don't expect the Jets to make a big splash today when it comes to snagging outside help — they'll make waves a little down the line as they lock up their key RFA young guns.
However, do expect them to put pen to paper on one or more bargain blueliners in the coming days.