The 2023 IIHF World Junior Championship (WJC) has been a blast to watch so far. With four Winnipeg Jets prospects competing in the tournament, the franchise has a lot to be excited for when it comes to the future of their team. 
Brad Lambert, Rutger McGroarty, and Fabian Wagner are all 2022 Jets draft picks, while Chaz Lucius was a 2021 pick. As the preliminary round comes to a close, let's check in on the impressive prospects.
Brad Lambert
A member of Team Finland, Lambert was drafted 30th overall by the Jets in the 2022 Draft. With four World Juniors games in the books, the 19-year-old has tallied one goal in Finland's matchup against Slovakia on Dec. 27. His goal came in the third period to bring Finland's lead to 5-2, assisted by teammate Ervasti Kalle. This is the only point Lambert has posted in the tournament thus far. However, I wouldn't be surprised if the right-winger showed up with a bang in round two.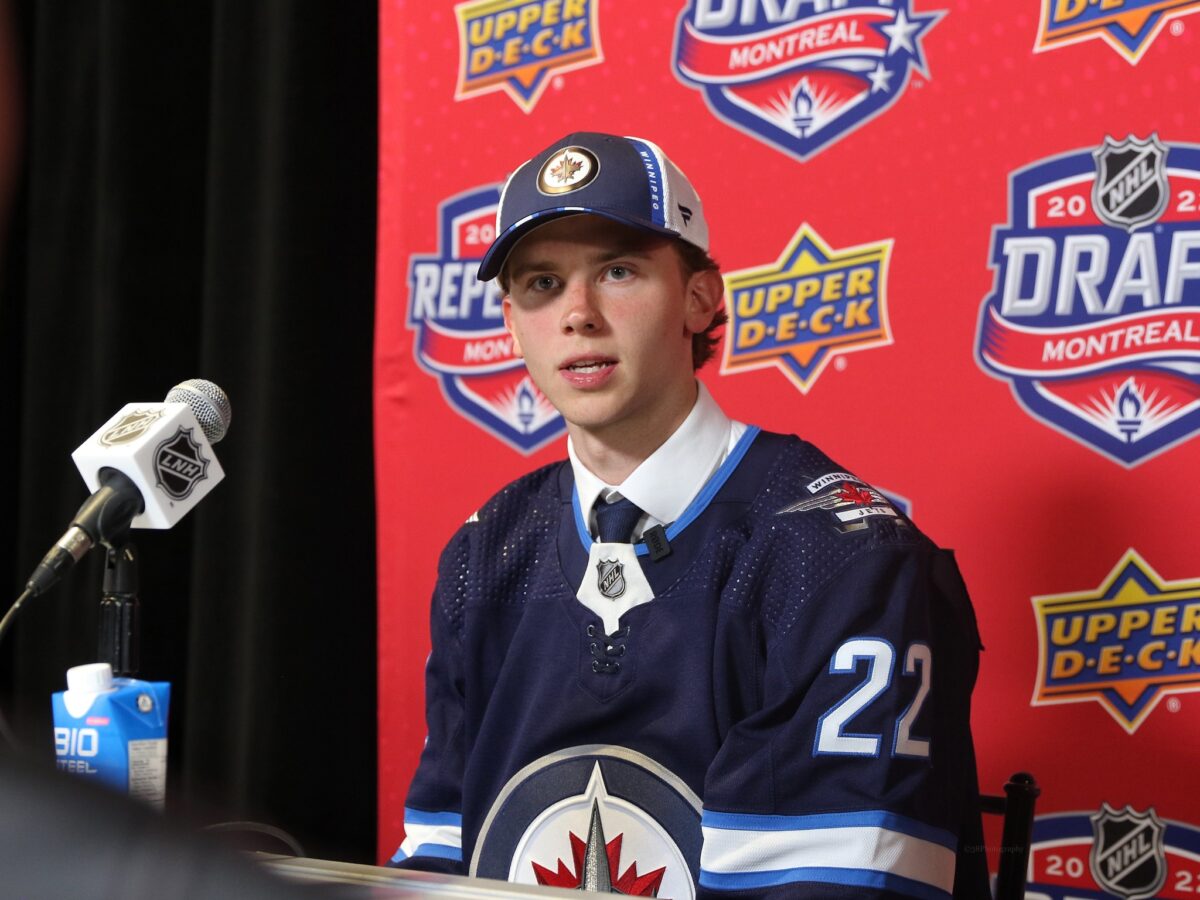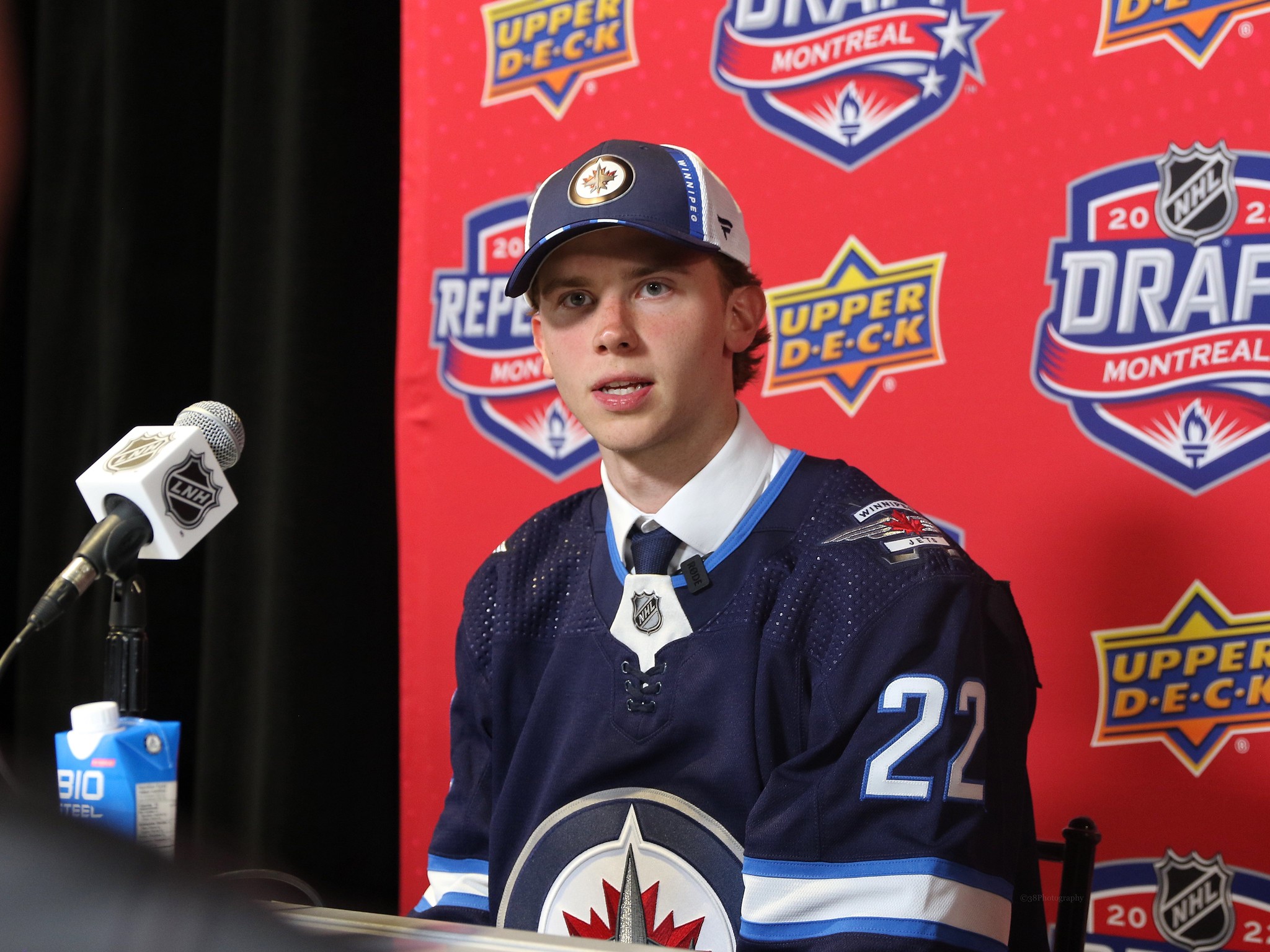 In the 2019 Hlinka Gretzky Cup, Lambert scored three goals in a 6-0 win over Switzerland. Here's the kicker… he was only 15 years old. The right-shooter has already earned a World Junior silver and bronze medal.
Finnish head coach Tomi Lamsa spoke highly of Lambert and the qualities he brings to the roster saying, "He has this experience. This is why I'm thinking that he can help our team. We have a lot of guys who are playing at their first World Juniors. He can give some experience and he can show a good example."
Keep an eye on Lambert to see if he steps on the gas in the Quarterfinals as Finland looks to take home their sixth all-time World Juniors gold medal. 
Rutger McGroarty
With three points (two assists and a goal) in four games for the United States, McGroarty is exuding confidence. The 14th overall 2022 Jets draft pick earned an assist on Logan Cooley's goal against Switzerland on Dec. 29 to grant his team a 2-0 lead. His first assist of the tournament was against Slovakia on Dec. 28, with a helper on Tyler Boucher's power play goal in the first period. 
Related: 3 Takeaways From USA's 5-1 Win Over Switzerland
---
Latest News & Highlights
---
McGroarty scored his first goal of the World Juniors last night (Dec. 31) against Finland early in the second period on the power play. With the game tied at one, he capitalized on the 5-on-4 advantage and with the help of teammate Luke Hughes, granted his team the 2-1 lead.  
The Nebraska native believes he is an asset to Team USA in many areas of the game. When asked what impact he was hoping to have at the World Juniors, McGroarty said, "I feel like there's a lot of things. In the locker room being that energy guy, finishing hits, scoring goals, just producing. I feel like I can do a lot of things for this team." 
McGroarty has posted 19 points in 20 games with the University of Michigan (11 assists, eight goals) this season. The confidence he has in his abilities will surely be translated into success during the rest of the tournament.
Chaz Lucius
Being named to the World Juniors for the second time, but playing in his first full tournament since last year's was canceled due to COVID-19, Lucius has earned two goals in four games so far. Representing Team USA, the 19-year-old scored less than two minutes into the third period as the United States faced Latvia on Dec. 26. His goal broke the 2-2 tie, to put his team up by one. Lucius had 15:05 of ice time in the game, along with four shots. 
Lucius' second goal of the tournament was the icebreaker in last night's matchup (Dec. 31) against Finland, giving Team USA the 1-0 lead with less than five minutes remaining in the first period. His goal helped lead the team to a 6-2 win over Finland.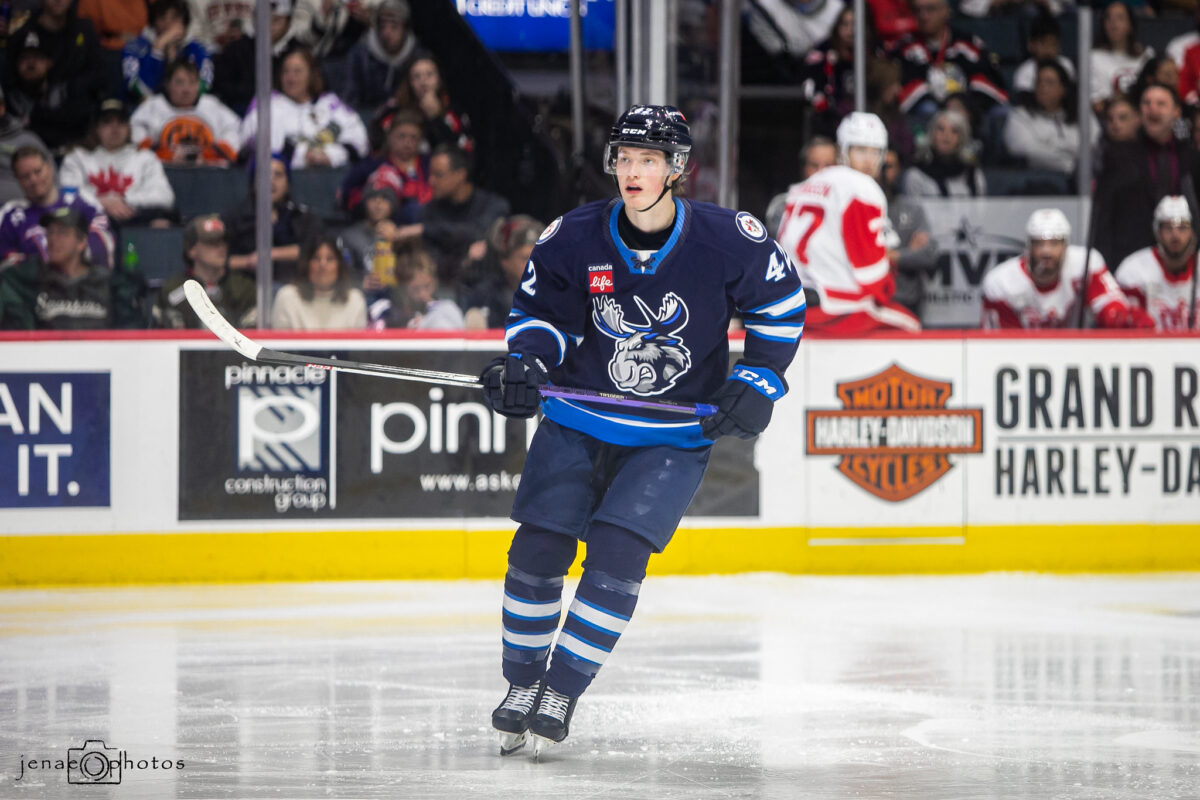 During his time with the Manitoba Moose this season, the Jets' 18th overall 2021 Draft pick has posted five points (two goals and three assists) in 12 games. One of Lucius' best traits is his resiliency, and that is bound to show in this tournament. In 2020, Lucius underwent surgery to stimulate bone growth in his left knee which left him in a wheelchair for six weeks as he recovered. In his first game back, he scored two goals with the USA Hockey National Team Development Program Under-18 team in February 2021. He then earned 20 points (13 goals and seven assists) in 13 games. With two goals to start the 2023 WJC, he has the potential to be a firecracker for Team USA.
Fabian Wagner
While three of the four Jets prospects were drafted in the first round, Wagner was selected in the sixth round, 175th overall – yet he has the most points of all of them at the World Juniors so far. Playing for Sweden, the 18-year-old has two goals and two assists in four games. When taking on Austria on Dec. 26, he helped his team to an 11-0 win with one goal in the third period and two assists in the second as he played 12:51 of ice time. 
The left-shooter's second goal of the tournament came in the second period on Dec. 29, to tie Czechia at 1-1. Sweden ended up winning the game in overtime by a score of 3-2. While you might not be cheering for Team Sweden, Wagner is a player to follow.
The World Juniors preliminary round has been one to watch, with end-to-end excitement across the teams involved and one thing is for certain – the Jets have some excellent young prospects in their system right now.
Which Jets prospect has caught your attention in the World Juniors? Let me know in the comments below! 
---
---