Three weeks. That's how long the Winnipeg Jets have to determine whether they will be buyers, sellers or decide to stay put at the NHL Trade Deadline on March 1st.  There are a number of factors that will play into the Jets' decision to move bodies or bring assets in, and while Jets fans would love to see a roster shake up, it's not guaranteed that the Jets will make any moves.
Here's a closer look at the Jets' situation and what potential moves they could make.
Pushing for Playoffs
With 54 points under their belt, the Jets are fifth in the Central Division, six points behind the Nashville Predators who hold the division's third spot, and five points behind the Calgary Flames who hold the West's second wild card berth. The Jets are tied with Calgary at 56 games played, while the Predators have a little more wiggle room with three games in hand on both teams.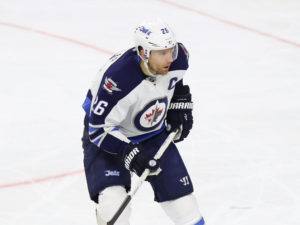 The Jets ultimately have a tough decision within the next week or two on whether to be buyers or sellers at the deadline and it will come down to performance during that window of time. The question facing General Manager Kevin Cheveldayoff: Are the Jets a contending team?
With a record of 25-27-4 you have to imagine that they are not far off, but it will be an uphill battle to make the playoffs as the Central Division remains one of the best divisions in the league. After going 1-2-0 against Central Division teams to kick off the month of February, the Jets will look to gain ground in the standings and win their next three games against Central teams to close out the month, starting with the Chicago Blackhawks Friday night at MTS Centre.
Buying Options?
Again, these next few weeks will determine how the Jets deal with the NHL Trade Deadline. However, in the meanwhile, let's consider potential trade options should they decide to be buyers and push for a playoff spot.
There's one area of concern that the team should be looking to improve – goaltending. With such a potent goaltending market, the time for the Jets to put some muscle in their crease starts now.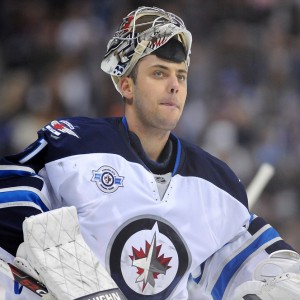 The Jets are one of the NHL's highest scoring teams and boy do they know how to put the puck in the net. With four players amongst the NHL's top 30 in points, the Jets are scoring just short of three goals a game on average (2.88), good for eighth in the league though they're averaging just 29.4 shots a game (22nd in NHL).
As the offense continues to impress, the defensive woes and lackluster goaltending continue to be the team's Achilles' heel. The Jets are allowing 3.13 goals against each game, ranking them 27th though they are ranked 19th in terms of shots against (30.7/game). Ranking 27th  with a penalty kill percentage (PK%) of 76.6 certainly doesn't help keep pucks out of the net either, and it depicts the obvious need for both defensive and goaltending assistance in snowy Manitoba. I mean, you can't win hockey games when you're being outscored, even when you're one of the league's top scoring teams.
Goaltending
There are a number of quality goaltenders to have their names tossed around trade rumours these last few weeks and there are a few who would make the Jets a better team right away should they be able to land one. Of the many names, Marc-Andre Fleury (Pittsburgh), Ben Bishop (Tampa Bay) and Jimmy Howard (Detroit) may be in play as we get closer to the deadline. With a number of netminders set to be on the block, the asking price for the return on each isn't projected to be that extravagant, especially with the expansion draft looming, where teams are allowed to protect just one of their current goaltenders from Las Vegas.
Fleury and Howard both have years remaining on their contracts after this season, meaning should the Jets acquire either of these goalies they would be investing in their crease's future rather than looking for a rental player, which would be the case with Bishop given his pending unrestricted free agency this summer. Either Fleury or Howard would provide solid goaltending for the Jets as they push for the playoffs, but they'd also act as a mentor for young Connor Hellebuyck as he continues to develop and adjust to the NHL game.
Defensive Depth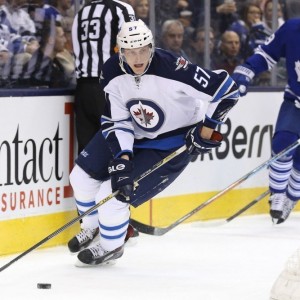 With towering defenseman Tyler Myers (possibly) going down for the rest of the season after undergoing surgery on his lower-body injury, the Jets could also look to acquire a second or third pairing defender to shore up their blueline. A viable option could be Detroit Red Wings' blueliner, Brendan Smith. Smith is in the final year of his contract and is regarded as a two-way defenseman with some offensive skill.
Another option could be Toronto Maple Leafs' defenseman Roman Polak, a heavy body who takes care of home first and has no issues getting gritty and playing his game on a thin line. Either player would help fill the void left by Myers and add some much-needed depth to the Jets' defensive core.
Of course, these trade options rely on how well the Jets perform these next few weeks and how well they position themselves within the Western Conference playoff race. We know they can score, and we know they have talent, is it finally time to compliment the rest of the team with some help on the backend?
Let's see how things shake up here these next few weeks and whether Cheveldayoff will pull the trigger on acquiring assets moving forward, sell for future assets, or hold onto what he has without making any transactions. For now, it's one game at a time in Winnipeg.
4th year Sport Management student at Brock University.