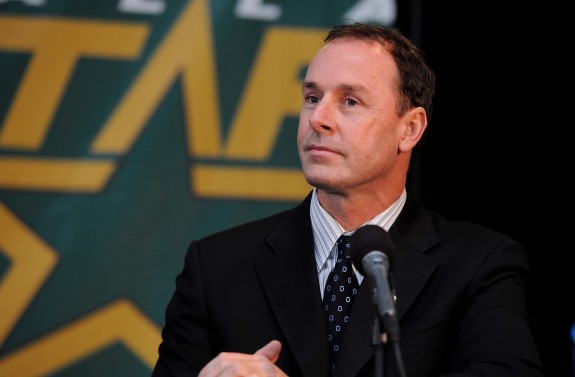 Joe Nieuwendyk's second stint with the Dallas Stars didn't really go as planned.
A former Stars center for seven seasons — including winning a championship ring in 1999 — Nieuwendyk was relieved of his general manager duties after the 2012-13 season.
In his final months with the Stars organization Nieuwendyk dealt away several veteran players near or at the trade deadline.
And while he lost his job, several of Nieuwendyk's moves have made new Dallas Stars general manager Jim Nill's life easier.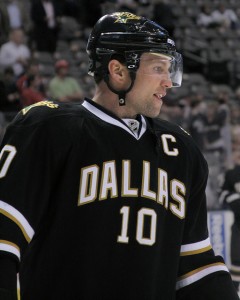 Acquired Joe Morrow and a 3rd-round pick for Brenden Morrow 
Unless Brenden Morrow re-signs with Pittsburgh, Dallas certainly got the better end of the Morrow-for-Morrow transaction.
The 20-year-old defenseman is signed through the 2015-16 season and registered four points in nine games with the Texas Stars, posting a plus-3 after finishing minus-7 in 57 games with the Wilkes-Barre/Scranton Penguins.
An offensive-minded defenseman, Morrow has raw talent but probably will benefit from a couple of seasons quarterbacking the power play in the AHL before becoming an NHL asset.
Brenden Morrow had a decent stint with the Penguins in 29 combined playoff and regular season games, but the 34-year-old winger (along with other acquisitions by Pittsburgh) didn't pan out in what felt like a Stanley-Cup-or-bust push for Ray Shero.
The addition of a third-round pick is a nice add-on and gives Dallas more options for the upcoming NHL draft.
Edge: Stars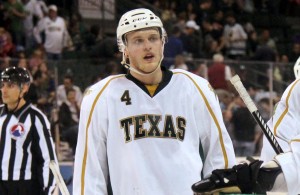 Acquired Kevin Connauton and 2nd-round pick for Derek Roy
Derek Roy's stint with the Stars only lasted 30 games and his stint with the Vancouver Canucks could be even shorter.
The long-time Buffalo Sabres center is an unrestricted free agent after scoring a combined seven points in 16 total games (regular season and playoffs) for the Canucks.
Connauton also had an expiring deal, but the restricted free agent signed a three-year deal with Stars on June 13. Connauton played 18 total games with the Texas Stars and his ability to move the puck impressed several scouts and upper management in Dallas.
Similar to Morrow, Connauton is probably a year or two from cracking the NHL roster. However, he could compete for a roster spot in camp this fall and would probably benefit from working with the Stars newly-signed veteran defenseman Sergei Gonchar.
Once again, snagging a second-round pick gives Dallas an opportunity to build depth in the draft.
Edge: Stars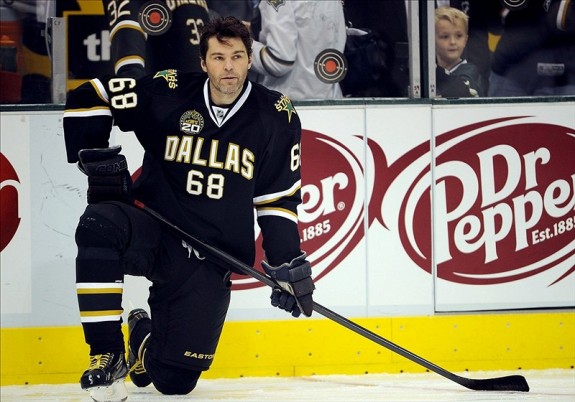 Acquired Lane MacDermid, Cody Payne + conditional #2 for Jagr
With the Boston Bruins reaching the Eastern Conference finals (and now in the midst of the Stanley Cup finals) the second-round pick has been upgraded to either the 29th or 30th pick in the first round. Not a terribly high first-round selection, but having a second first-round choice gives Dallas some extra flexibility to trade or stock up on prospects.
The players acquired in the Jagr deal could both be considered projects for the Stars. Cody Payne scored 45 points in 66 games for the Plymouth Whalers of the OHL last season and if he develops, the 6-foot-2, 200-pound center could turn out to be a steal.
MacDermid was in the AHL for most of the year and has played 14 career NHL games, in which he has scored a pair of goals. In hindsight, MacDermid feels like more of a throw-in to this deal which was about building depth for the Stars.
For Boston, the Jagr deal was intended to bring in another veteran presence for a potential Stanley Cup run. Even if the 41-year-old hasn't scored yet in the playoffs he's proven his worth in the playoffs and already dished out nine assists.
I'm pretty sure Bruins fans would willingly trade the last pick of the first round for a Stanley Cup parade.
Edge: Push
Acquired Cameron Gaunce for Tomas Vincour
This move would likely have been an even swap between the Stars and the Avalanche. Colorado got a decent center that bounced back-and-forth between the AHL and NHL, while Dallas acquired a talented AHL defenseman who provides organizational depth on the blue line.
Gaunce played well in 18 games with the Texas Stars and is a restricted free agent right now. Vincour played two NHL games with Colorado, but made the decision to head to the KHL earlier this week.
Edge: Dallas (if Gaunce is re-signed)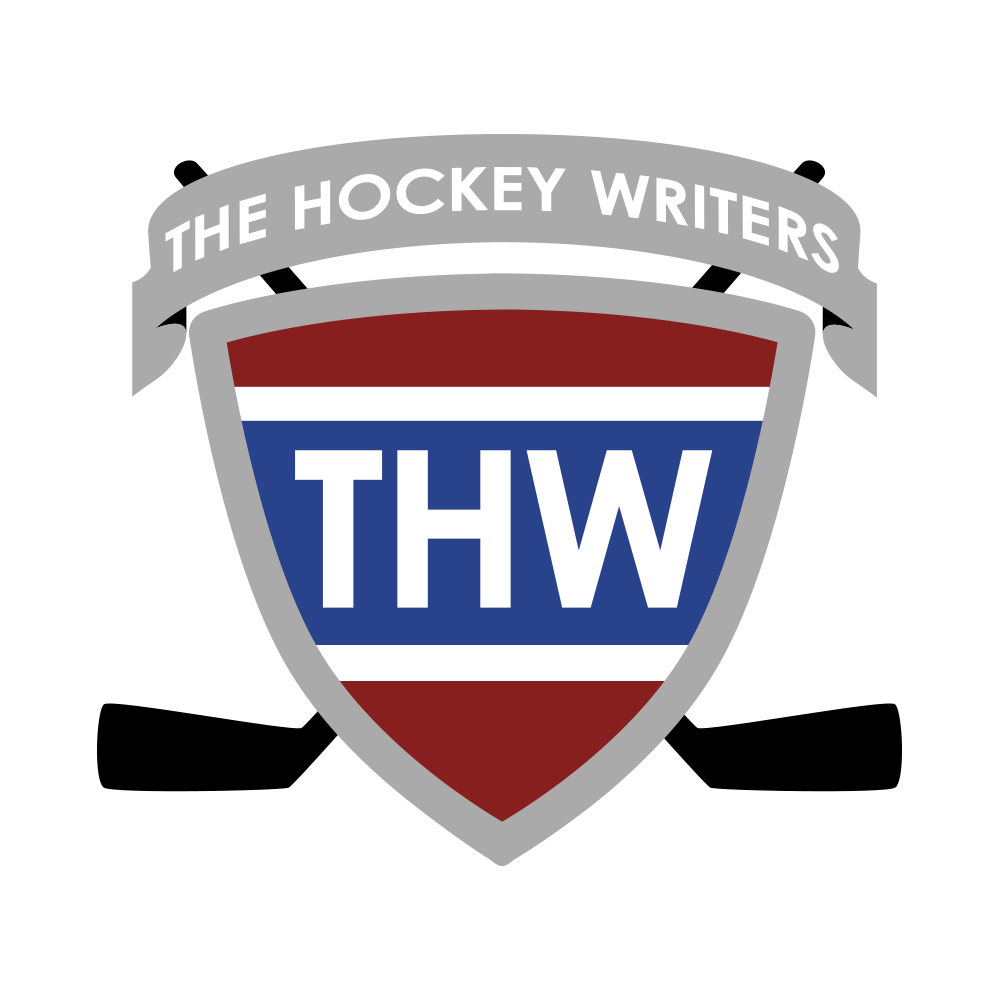 The Hockey Writers is:
1) A top-tier hockey media company delivering a top-notch, in-depth look at the NHL
2) A collective of some of the best hockey writers anywhere
3) A multimedia provider with daily podcasts and YouTube shows
4) Well-respected and widely-cited NHL prospect and draft resource