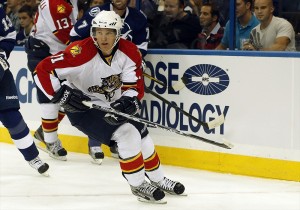 For years, the best ice hockey players in the world came from Quebec. That's the way it was, and, as much as they wanted to, there was nothing Ontario, Western Canada, and the United States could do about it. The hockey world was dominated by names such as Jean Beliveau, Guy Lafleur, Maurice "Rocket" Richard, Jacques Plante, and Serge Savard. The fact that they all played for the Montreal Canadiens made it even more frustrating for the previously stated places.
In more recent years, it's been Ray Bourque, Martin Brodeur, Vincent Lecavalier, that fellow you may have heard of named Mario Lemieux, and Martin St. Louis. This season, you might even say Claude Giroux is getting to be on the same level that Lecavalier and St. Louis were in their prime years. However, it's well-known that there has been a slight decline in the French Canadian talent pool over the last few years.
Now, it looks like there is about to be a new member on that list of French Canadian hockey stars. He plays for the Saint John Sea Dogs of the Quebec Major Junior Hockey League, he was a first-round selection – third overall – of the Florida Panthers, and he is one of the best talents to come out of Quebec in years. His name is Jonathan Huberdeau, and if you haven't seen him play much yet, you better get ready, because he's about to explode onto the world of professional hockey.
Born in Saint-Jérôme, Quebec, about a fifty minute drive northwest of Montreal, Huberdeau hasn't always starred on the ice. It became clear that at a young age, Huberdeau was still better than your average AAA player though. After playing with the Ste. Eustache Vikings Midget AAA team, he was drafted 18th overall by the Sea Dogs in the 2009 QMJHL Draft.
His rookie season in the "Q" was by no terms a poor one; he helped lead the Sea Dogs to the QMJHL final, setting a franchise record for most post-season goals by a rookie (11), and finishing second among rookies in playoff points. However he only really jumped onto the big screen in the 2010-2011 season. After participating in the 2010  NHL Research, Development and Orientation Camp, Huberdeau (who also enjoys tennis) was being considered a solid prospect for the NHL Draft. Nobody expected what came next.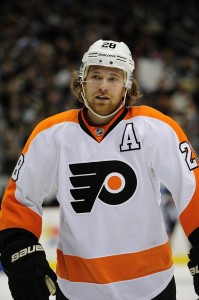 Huberdeau knew that if he wanted to be a high selection in the 2011 NHL Draft, he would have to perform extremely well in the 2010-2011 season. He was a skinny forward who had shown he could play, but prior to the the season, clearly wasn't on the level of a Sean Couturier or Ryan Nugent-Hopkins. Huberdeau took it upon himself to try his best and let it go from there. So he went out and absolutely dominated the competition.
He tripled his points, tripled his assists, and nearly tripled his goals from the previous season. He finished third in the QMJHL with 105 points in 67 regular season games, and set single-season club records for Saint John in both points and assists. Huberdeau then went on to lead his team the Memorial Cup Championship, in which he was named MVP of. That was obviously enough to wake up the crowd.
His performance throughout the season meant that Huberdeau was a top prospect for the NHL Draft. Apparently, there were a few Russians who thought he was a top prospect for them as well. Vityaz Chekhov selected Huberdeau fifth overall in the 2011 Kontinental Hockey League (KHL) Junior Draft. Nobody's very sure about what they were thinking there, but Huberdeau made it very clear that he wasn't going to play for them, saying, "For sure, I don't want to go there. I didn't talk to anybody about that."
With the NHL Draft approaching, it became obvious that were four legitimate candidates to go first overall. Gabriel Landeskog, Adam Larsson, Ryan Nugent-Hopkins, and, of course, Huberdeau, were those who had a chance. NHL Central Scouting's Chris Bordeleau said this about Huberdeau in a pre-draft scouting report:
"He's the type of player who can change the outcome of a game suddenly and quickly. He's displayed unbelievably quick hands and an ability to set up and score goals. He definitely has NHL hands and playmaking ability . . . he's also gritty and does not back down when challenged."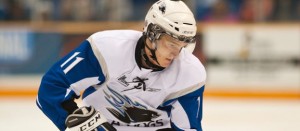 Jonathan Huberdeau would end up going third overall to the Panthers, behind only Nugent-Hopkins (Edmonton), and Landeskog (Colorado). He became the highest-drafted French Canadian since Sorel, Quebec native Marc-Andre Fleury went first overall to the Pittsburgh Penguins in 2003.
In his second NHL pre-season game, Huberdeau scored his first goal against the Nashville Predators. He would play well for Florida in the pre-season, scoring three goals and adding  one assist to lead the team in scoring. However, it wasn't deemed necessary to keep him around all season, as it was determined that it would be more beneficial to both the team and Huberdeau if he was sent back to major junior to further develop his skills. That meant Saint John Sea Dogs head coach Gerard Gallant would have his top superstar back on board for this season. Here's what he said about Huberdeau prior to last summer's draft:
"I'd certainly label him the craftiest on our team. He's a quality, character kid. He competes both ways, battles for those goals around the net and competes hard in every situation. I can put Jonathan on the ice in any situation … the last minute of a game when we're behind by a goal or ahead by a goal. He comes to play every time. His vision is outstanding, he has great puck skills and I think he's the complete package."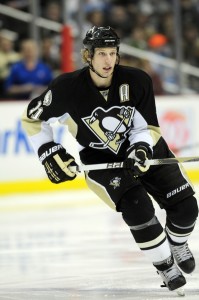 You may have recently seen Huberdeau play for Team Canada at the 2012 World Juniors. With linemates Mark Stone and Ryan Strome, Huberdeau was able to collect nine points in five games after just returning from a broken foot. Before the injury, he had recorded 28 points in 13 games for Saint John.
His excellent skating, hard shot, and wide variety of puck skills have made him arguably the best player in the QMJHL. With Charlie Coyle now joining him on the Sea Dogs, there's a very realistic possibility that the two of them can lead the team to the Memorial Cup this season.
Huberdeau is considered to be a player that could fit the mold of the Columbus Blue Jackets' Jeff Carter. Some scouts believe that they possess very similar talents and ability. However, Huberdeau has said that his favourite NHL players are Mike Ribeiro of the Dallas Stars, and the Pittsburgh Penguins' Jordan Staal.
To highlight the drive he has to be a professional, Huberdeau decided to attend an English-speaking high school to, among other reasons, potentially help him if he made it to the NHL. "English is the world," Huberdeau has said. "French, you can't do anything. If you want to work somewhere, you got to speak English."
As soon as Huberdeau gains a little more weight, and the Panthers feel he should become a full-time part of their roster, he'll be speaking English in a nice warm place called Sunrise, too.
David O'Connor is a managing editor with the Sunbelt Hockey Journal. His writing has been on the Los Angeles Times' website, among other places. O'Connor also does some scouting work for the local Junior B hockey club. Please feel free to contact him at davidoconnorhockey@gmail.com.