Chicago Blackhawks captain Jonathan Toews was one of the top center trade targets heading into the 2023 NHL Trade Deadline, and he naturally was getting attention in the rumor mill because of it. This is understandable, as he has still been a solid contributor to the Blackhawks' lineup. He has provided strong offensive production, as he has 14 goals to go along with 28 points in 46 games played. With that, his strong defensive play and excellent leadership were also making him garner interest around the league.
Yet, now the Toews sweepstakes have come to an abrupt end, as The Athletic's Mark Lazerus reported that the future Hall of Famer will not be traded due to the illness that has sidelined him since the All-Star break. Shortly after this report, Toews himself released a statement announcing he's still dealing with both Long COVID symptoms and Chronic Immune Response Syndrome symptoms. Thus, at the end of the day, it makes sense that the veteran is staying in Chicago.
Toews' Health is Much More Important Than Any Trade
With the Blackhawks rebuilding, there is no question that Toews had the potential to be a valuable trade asset. With teams like the Carolina Hurricanes, Colorado Avalanche, Winnipeg Jets, and Boston Bruins all seeming like possible fits for him, Chicago could have gotten a decent return for him. However, at the end of the day, there is no question that his health is significantly more important than any hypothetical trade.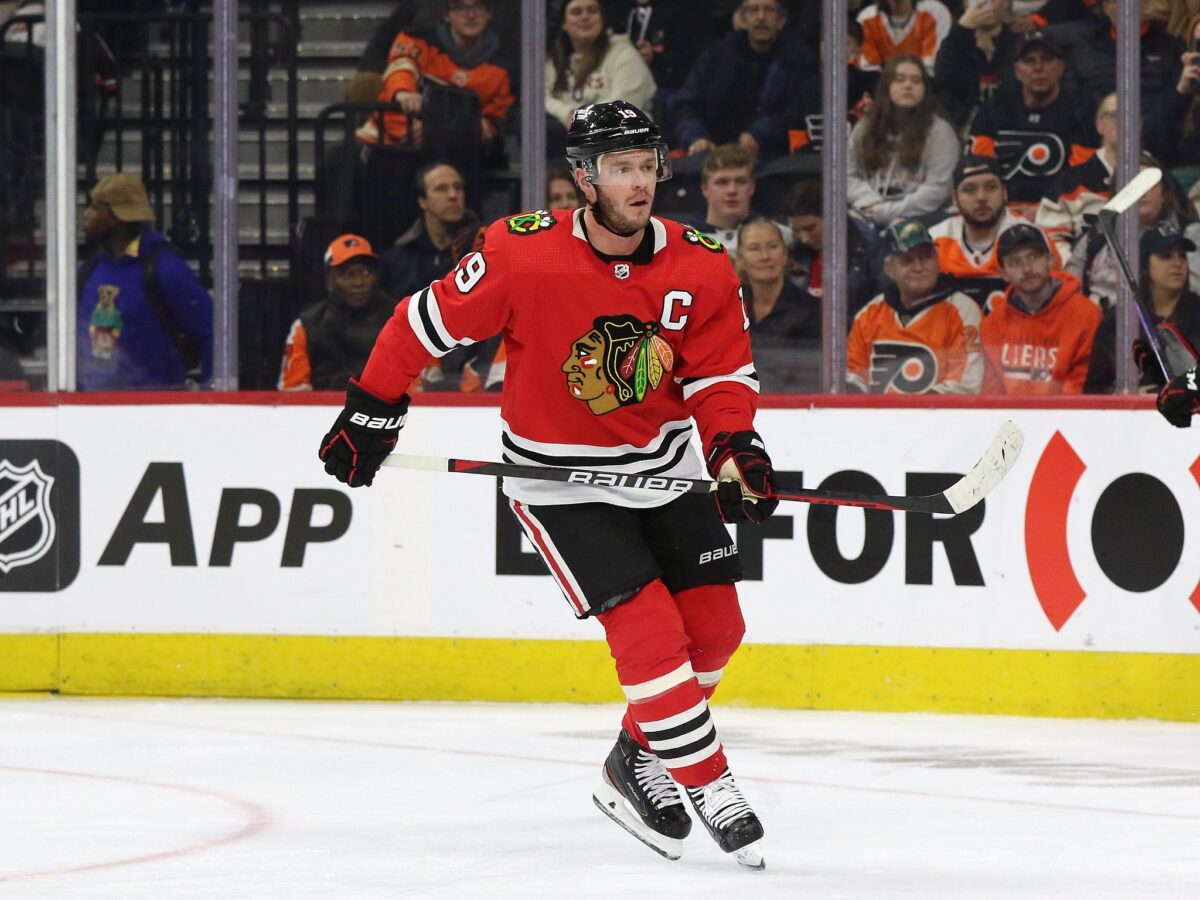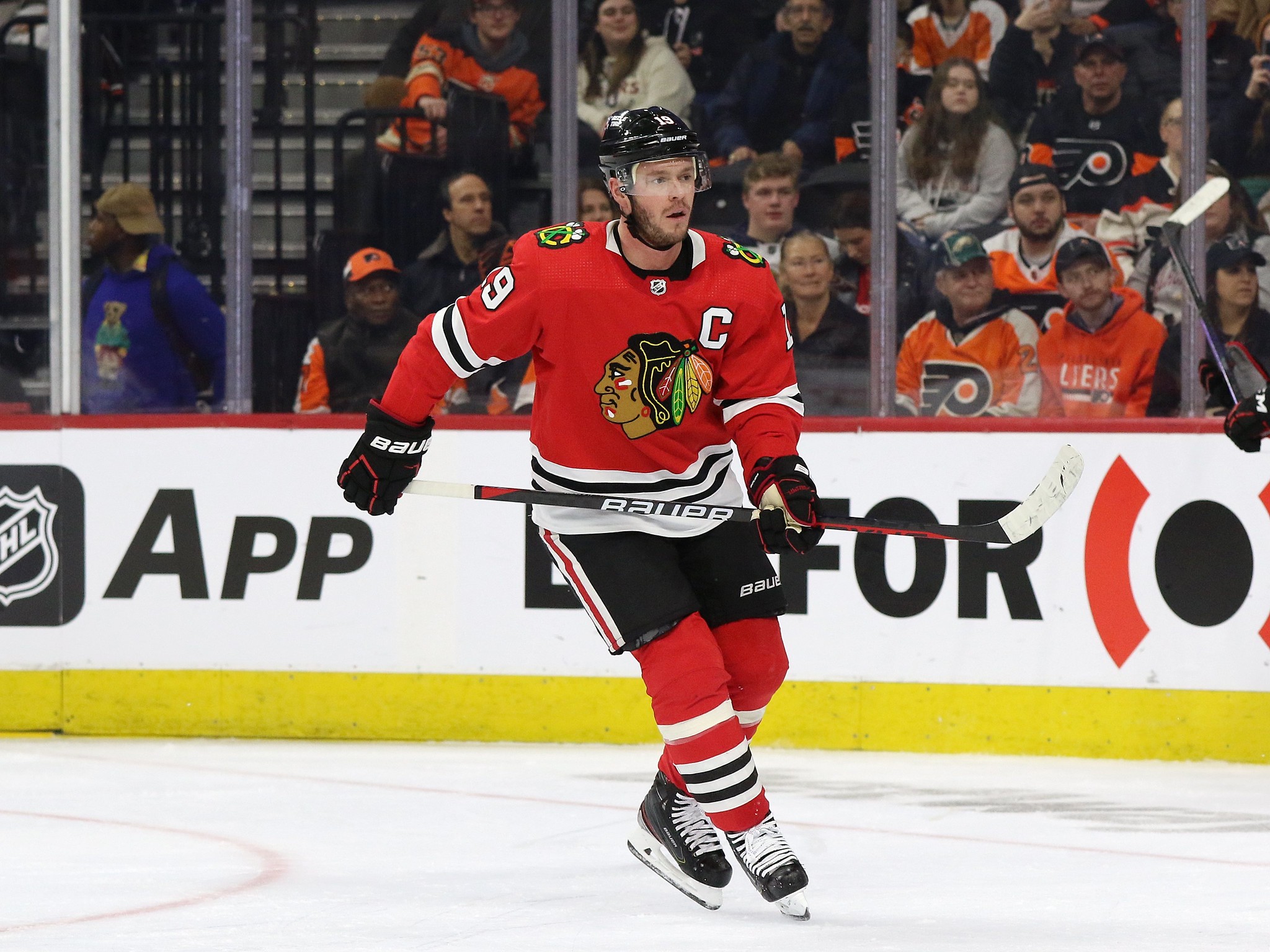 Furthermore, Toews had complete control over whether or not he would be traded, as he carries a full no-movement clause. Although it seemed possible that he would be willing to waive it after he expressed frustration over the team's rebuild, it is completely understandable why he wants to stay put at this juncture.
It is also important to note that it has not been confirmed that Toews is officially done for the season. While speaking to the media, general manager (GM) Kyle Davidson noted that he hopes the Winnipeg native can return to the lineup this season and then confirmed that he is staying put. Yet, given the severity of his symptoms, this is not a guarantee, and he should only come back once he feels fully healthy. As stated above, health goes ahead of everything.
Could Toews Be Brought Back Next Season?
With Toews staying put for the remainder of the season, I wonder if the Blackhawks could be open to bringing him back for next season. Although they are rebuilding, it could be beneficial for them to keep him around as a mentor for the club's younger players. With that, he is of course one of the team's biggest legends, so it would make sense for them to at least consider the prospect of having him moving forward.
Related: NHL Insider Reveals 2 Teams on Patrick Kane's Trade List
---
Latest News & Highlights
---
Toew will of course need to feel fully healthy if he wants to continue his career past this season. Yet, in terms of his skill level, he is certainly still a useful NHL forward, so it would be great for the Blackhawks to keep him around as their captain beyond this year. Furthermore, if Toews elects to return to Chicago, it would, of course, be at a far lower price than his current $10.5 million, so that is another reason why this should at least be considered by the Blackhawks management.
Toews Deserves Immense Respect
Alas, whatever is next in store for Toews, the entire hockey world needs to pay him immense respect. His Chronic Immune Response Syndrome took away his entire 2020-21 season, but he came back and still proved to be a hard-working and effective forward for the Blackhawks. It is never easy for a player to miss an entire campaign and return, but Toews did it and has continued to do it well.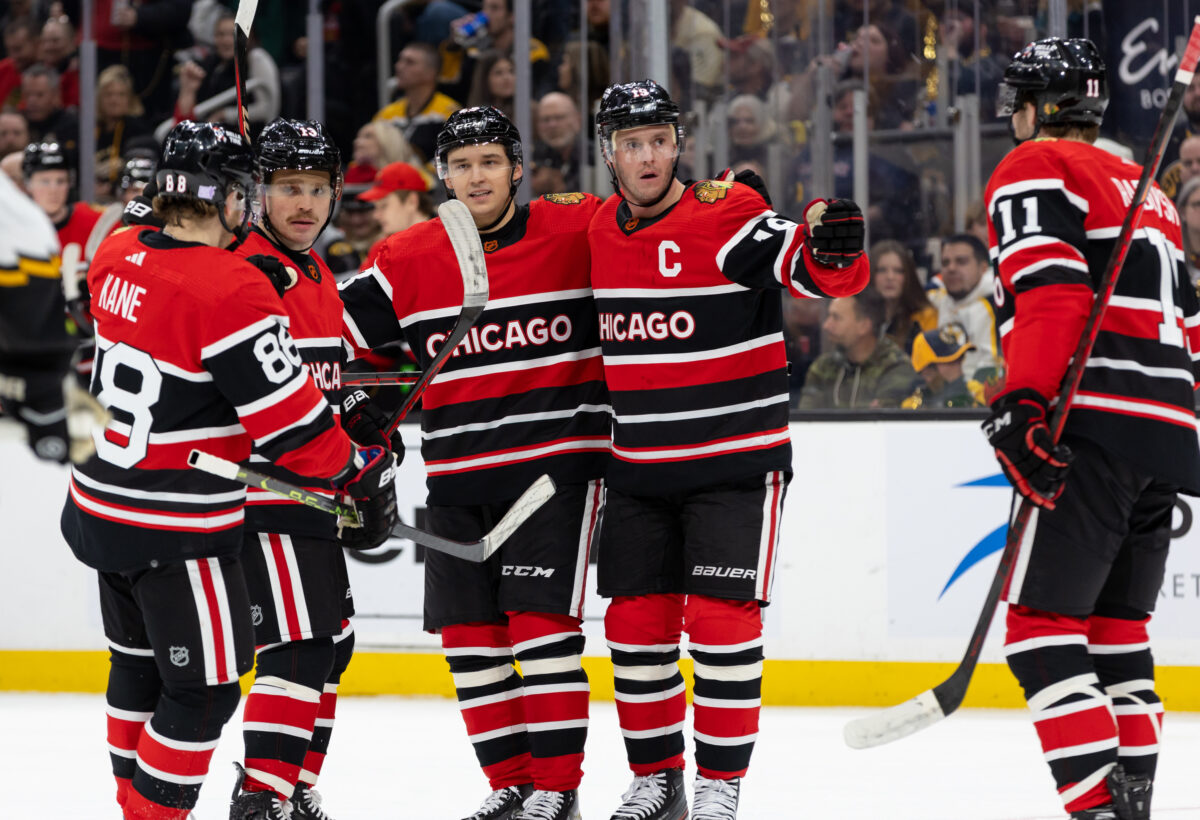 I sincerely hope that Toews returns to the lineup with the Blackhawks this season, as he has been one of the top players of his generation. Over his 15-year NHL career, he has 371 goals, 509 assists, 880 points, and a plus-155 rating. With that, he was the 2010 Conn Smythe Trophy winner, 2013 Selke Trophy winner, 2015 Mark Messier Leadership Award winner, and a six-time All-Star. Most importantly, however, he has captained the Blackhawks to three Stanley Cup championships and was a major reason for their immense success during the 2010s.
Nevertheless, with this news, it is for the best that Toews will not be traded by the Blackhawks this season. Although landing a few draft picks or prospects for him could have been beneficial for their rebuild, the importance of Toews' health makes all of that irrelevant. Here's to hoping that Toews continues to feel better each day and can feel good enough to return to game action at some point before the campaign is over. The Blackhawks are just not the same without their highly-respected leader.