The St. Louis Blues find themselves in an interesting predicament when it comes to their head coach. Ken Hitchcock signed a one-year deal with the team, but expressed his intent to retire from coaching after that in order to pursue other endeavors.
That leaves the Blues in the position of having a solid coach for the following season, but being on the market for a new coach during the offseason of 2017.
It's a strange place to be, but the Blues will hopefully benefit from the last season with Ken Hitchcock behind the bench.
Pros
Risk-Taking Mentality
When you've already publicly announced your intent to retire, there isn't much on the line. While that can be both a good and a bad thing, it should be something positive for the Blues because Hitchcock will be more likely to try new things.
That could mean straying away from his defense-first coaching method that he's used throughout his career to try a new, different approach. It could mean that he gives players that haven't played as much more ice time. It could mean changes in the line-up as a whole, or lines themselves.
It could really mean just about anything, but in his last year with the club risks are to be expected.
Leaving It All on the Line
It's the final page of a long chapter in Hitchcock's life. He's been standing behind the bench leading players for the Dallas Stars, Philadelphia Flyers, Columbus Blue Jackets and St. Louis Blues for 21 years. He's coached over 1,400 regular season games during that time and he'll add just 82 more.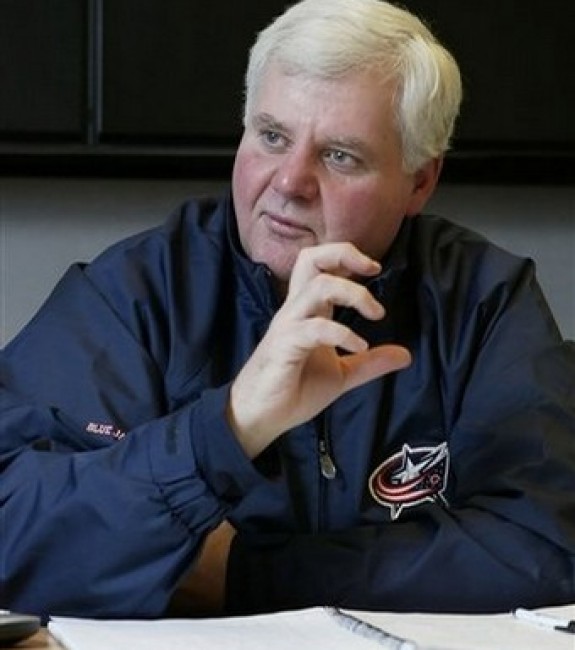 Those 21 years and the one to come are a significant time in Hitchcock's life and he's going to be extremely motivated to end on a high note. He coached the Stars to a Stanley Cup in 1999 and he'll look to end his time behind the bench with another victory under his belt.
That kind of motivation isn't something the average coach has on a season basis. But because Hitchcock has stated his coaching days are soon to be over, it will surely show itself in how the Blues approach the 2016-17 campaign.
Cons
Possibility of Backfire
Along with risks come either rewards or consequences. That will certainly be the case for Hitchcock this season if he chooses to be riskier in his style than ever before. While it could be a great decision and lead the Blues to great success, it could also be rather detrimental.
His motivation could also backfire as he may be overly focused on making his final season coaching the best ever. That kind of pressure often leads to expectations, which more than likely means disappointment. Professional sports are, for the most part, unpredictable and that makes a lot of plans fall through.
Leaving on a High Note
If the Blues were to win the cup in 2017, it would make it that much harder for Hitch to leave. Winning is the goal in St. Louis, as it has been for decades, and finally reaching that would be incredible. That is what the veteran coach has been striving for since he joined the team in 2011.
The bittersweet feeling of leaving an organization after putting in years of work would certainly be hard, but by the end of next season the Blues will most likely already have plans in line for Hitch's replacement.
The Future
As great as it is that the guessing games of if he will return or not are over, the future seems very much uncertain after next year. The administrative staff for the team has a lot of work ahead of them, but the future is bright in the Gateway City to say the least.
Hitchcock has been a solid coach in St. Louis for the last five years and will hopefully end his tenure with a good performance.