In a recent interview, Detroit Red Wings GM Ken Holland shared a sneak peek of his offseason plans–an agenda which will start sooner than usual given the Red Wings' first spring without a postseason since the George H. W. Bush administration.
Holland spoke with TSN's Elliotte Friedman about a number of offseason items, including the expansion draft, player and coach evaluations, and the beginning of the rebuilding process.
Las Vegas Expansion Draft
On the impending expansion draft, Friedman noted that the Red Wings would likely protect seven forwards, three defensemen, plus a goalie. When asked who will protected, Holland voiced his displeasure over his team's play:
We're going to sit down after the season and we're going to go through it. Because these players are better than they've shown. We just have to figure out why it happened.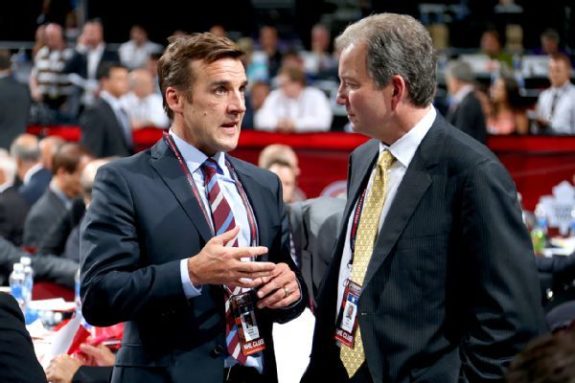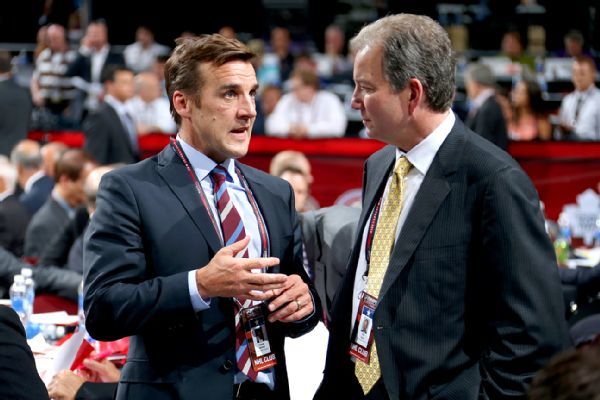 When looking at Detroit's forward group, a few players stand out as locks to be protected: Henrik Zetterberg, Frans Nielsen, Tomas Tatar, Anthony Mantha, Gustav Nyquist, and Andreas Athanasiou. But who will claim that seventh protected forward spot? Justin Abdelkader? Riley Sheahan? Darren Helm? Contracts, performance, and individual skill sets will certainly be taken into account.
Confidence in Jeff Blashill
When asked about Jeff Blashill, Holland gave his second-year coach a vote of confidence.
He went to the USHL and won a championship. He went to an NCAA program (Western Michigan) and revived it. He won the Calder Cup in the AHL, and other teams were starting to take notice. His resume indicates he will be successful.
Friedman noted that he expects Blashill to return.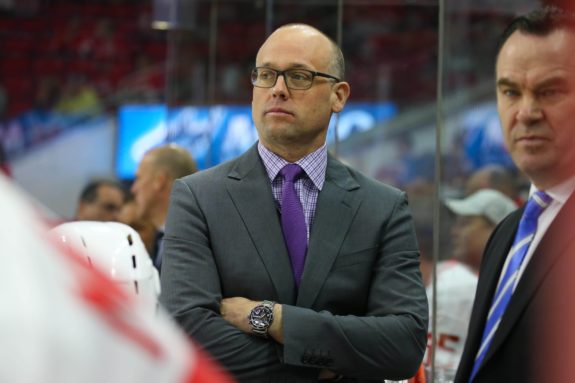 This comes as a bit of shock, considering the missed postseason, sub-par player performances, and general team ineffectiveness. Many players have regressed under Blashill's watch–Abdelkader, Nyquist, Sheahan, Petr Mrazek, and Danny DeKeyser being the most notable. Additionally, Blashill can't seem to motivate Athanasiou, Mantha, and Dylan Larkin—Detroit's future up front—on a consistent basis, leading to frequent benchings. One would have to wonder how short Blashill's leash will be if he remains with the team and the Red Wings begin to slump early on next year.
On Larkin's Position
Speaking of Detroit's fleet-footed former first-round pick, Holland had plenty of compliments for Larkin. He also noted that the organization sees him at center going forward.
Everywhere he's gone, he's been an important player. He came to the NHL and was successful right away. What happens is that a good player arrives and the league adjusts to you. He's got great speed, and other teams have figured out how to close the gap on him. Now, he's got to adjust back. We've moved him around, but we see him as a centre. And we see him trying some different things. In the last couple of games, he's pulled up as he crosses the blue line, not simply driving wide and around the net. That's good. That's him making adjustments, making it harder for other teams to defend him. Again, his resumé shows he's going to be successful.
Holland's praise reflects the recent deployment of Larkin. You may have noticed Larkin centering the "third line" with Abdelkader on one side and a rotation of players (Mantha, Athanasiou, Evgeny Svechnikov) on the other wing. He's being played there for a reason.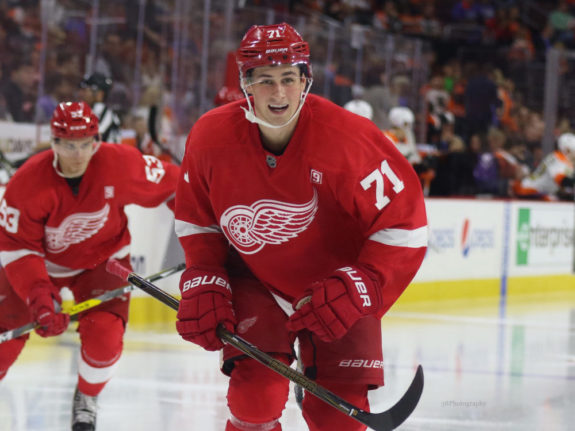 Detroit expects Larkin to create his own offense, thus why he's no longer on Henrik Zetterberg's line. And as Holland mentioned, he's a center, not a wing.
The reason why he's on the "third line" is because of in-game matchups–Larkin is likely to play against opponents' bottom-six players, rather than their more skilled top-six forwards. This is to boost his confidence as the season winds down and let others worry about shutting down skilled opponents. Frans Nielsen and Darren Helm have been paired together on the "second line" as of late for this purpose.
It would not be surprising for the Red Wings to deploy Larkin in a top-six center role next season with Zetterberg moving back to wing. A top line of Larkin, Zetterberg, and Tomas Tatar could be pretty dangerous if the three can mesh.
Cholowski Signs
Though not mentioned in Friedman's article, the Red Wings did make news on Wednesday by signing 2016 first-round pick Dennis Cholowski to a three-year entry-level contract. Cholowski will leave St. Cloud State after one year to join the Red Wings organization. He had one goal and 12 points in 36 games as a freshman.
What do you think of Holland's comments about the Red Wings? Share your thoughts below.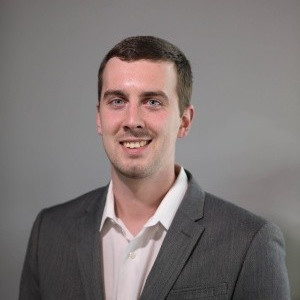 Tony Wolak is based in the Washington D.C. area and covers the Detroit Red Wings for THW. As a former junior and college hockey player, Tony has a unique perspective on Red Wings topics.