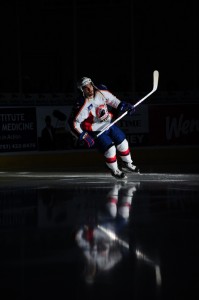 There is no question about it–the Anaheim Ducks American League affiliate, the Norfolk Admirals, are built on a defensive foundation. Norfolk is currently home to some of the premier defenders in the AHL from Captain Garnet Exelby to NHL veteran Steve Eminger. Both are noted for their defense rather than their offense.
No blue line is complete without a few defensemen who have offensive flair. Ducks farmhand Kevin Gagne is one defenseman on Norfolk's roster who is billed as an offensive defenseman and he is making his presence known in his rookie season totaling 17 points in 54 games.
Before his three-year entry deal, Gagne was a standout in the QMJHL netting 173 points with the Saint John Sea Dogs and the Rimouski Oceanic over a 300 game stint. The 21-year-old aided the Sea Dogs with two consecutive showings in the Memorial Cup Tournament in 2011 and 2012.
The 2011 outing was a successful one as Gagne and Company defeated the Mississauga Majors 3-1 in the final round. The left-handed shot chatted about his championship season, "We had a chip on our shoulder coming in that year. We really wanted to make a statement. We had a young team the year before and we had a great season. We only lost nine games the whole year and we hadn't lost at home the whole year. It was a great experience to be a part of."
After the lights dimmed on his junior career the Anaheim Ducks shined their light inking Gagne to a three-year entry deal in 2013. Gagne began his first full professional season in October and recently talked about the transition from juniors to pro, "Everybody is a little bigger and the guys are a little older, on the ice it's been a good transition, but you have stuff you have to learn every day."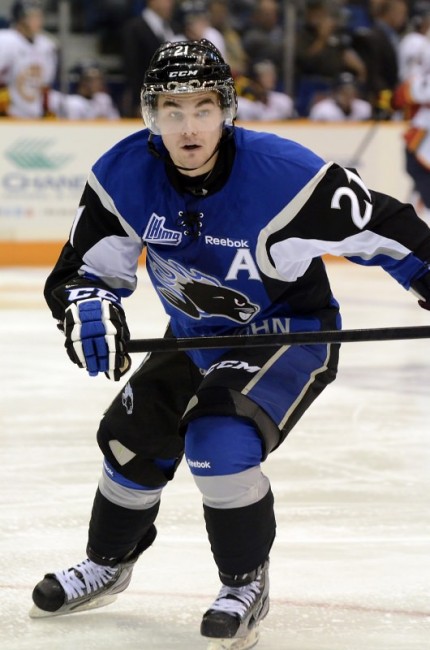 The Admirals are known for their rock steady defenders, but Gagne adds offensive flair to the blue line. The skill set followed him from juniors to pro. "It's always been part of my game. I'm not a big defenseman. I always try to use my speed and my skill to bring some offense," said Gagne.
By getting a shot to play in the AHL the 5'8" defender gets to play in a developmental league and because of that he learns how to play a better well-rounded game. Gagne chimed in on his development, "It's been good. We have to play tight defensively. I have to be good at both ends of the ice. I think it makes me a better player."
As his rookie season grinds along, Gagne has seen his role blossom like a spring flower from being trusted on the power play to clearing pucks on the penalty kill. Gagne talked about his growing role with the Club, "I think I've been lucky coming in as a first year guy. I have my fair share of responsibilities. I have to go out there and preform."
While Kevin's speed is his biggest asset on the blue line Gagne knows he is fighting an uphill battle with his stature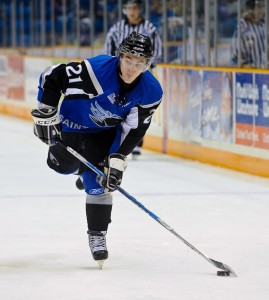 when he is mucking it up in the corners. "I think I have to play smart. I can't take on a big guy physically if he is 6'4" or 6'5" so I have to use my positioning really well. I have a good stick to try and dig those pucks out and then use my speed to create some separation and make the plays happen," stated Gagne on downplaying his size.
Fellow D-man Ryan Parent has been impressed by the rookie this season sharing, "He's had a pretty impressive year with being so small and being able to play. Some guys have over a hundred pounds on him. I'm pretty impressed with the year that he's had and he's done some pretty impressive things for being his size."
Gagne is in full bloom this season with the Admirals as they surge towards the playoffs and his offensive flair is welcomed as Norfolk currently holds down the pole position in the AHL's East Division as of March 11th.
Follow Ted on Twitter- @Bauerhockeydude