KHL Power Rankings – Weeks 5 & 6
We are about 1/5th of the way through the season and there is definitely some separation between the best and the worse clubs.  We do have some surprises!  Dinamo Riga has held their top spot and Donbass is continuing to play great as well.  Lev Praha has fallen off their pace as of late, but they are still a solid playoff contender.  Slovan Bratislava is nowhere near the form they were in last year and some big changes should be expected–maybe even midseason.
KHL Medvescak and their North American-based roster has finally hit full stride.  Barry Brust tried to one up his AHL consecutive minutes without allowing a goal record,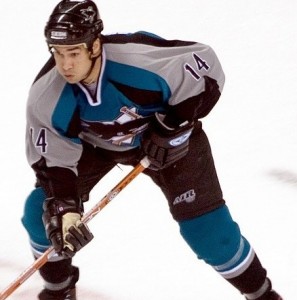 but that was stopped at just over 208 minutes.  That included three full shutouts and he is now third all-time in the KHL for this category.  Jonathan Cheechoo is now tied for the league lead in goals with nine.  They killed 36 consecutive opposing team power plays and their new found power play is now ranked fourth in the league.  They are tied with Donbass, which sets up a great match on Friday between these two clubs fighting for a top spot in the West.
I messed up my master rankings table, so I had to get rid of the trends column for this week (lesson learned).  However, the best teams are still at the top and have been there all season.  Medvescak and Metallurg Mg are on the rise.  There are a bunch of mediocre teams swapping spots from the prior weeks.  Amur and Dinamo Minsk are crawling out of the bottom a bit, but Slovan is still pretty bad.
Check out the rankings here!
Archives
Rankings based on games played through Tuesday, October 10th.
[table id=124 /]
My name is Tim Bourcier and I am contributor for the Washington Capitals and hockey in Europe. Prior to working with The Hockey Writers, I worked with a professional hockey club in Budapest, Hungary. I also wrote articles for the MOL Liga and international hockey tournaments. I am near a PhD in Economics and I have eight years work experience as a statistician.
You can check out my previous work, new stuff and wonky analysis over at my blog: bourciertm.wordpress.com. Also, check out my blog for the KHL team in my home city at www.bearshockeyblog.com