Phones are out and fingers are typing. It's those 140-character messages sent out by one and read by many. Twitter has become – over the past seven years – the go-to place for breaking news. But have you even wondered what you're missing when it comes to your favourite sports franchise?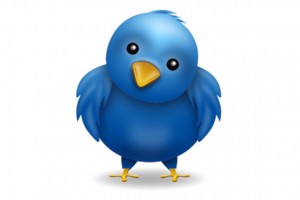 Well Red Wing fans, I have you covered. Here's a short list of some of the best accounts to follow if you plan on being on the teams greatest supporters.
The Official Detroit Red Wings
Let's be serious – the first Twitter account every Red Wings fan should check out is the official twitter of the team. As is the case with any team – it's a great way to get up-to-date news on your favourite players. Follow injury news. Follow every game. Don't miss any transactions. Get quotes from the coach, the GM, and all the players on a daily basis. Look for giveaways and other interesting facts that might increase your hockey knowledge of the red and white.
Check out the new #RedWings open video, "Players Promise"…We're Ready, Are you? http://t.co/C8V6k5Gp3g

— Detroit Red Wings (@DetroitRedWings) October 9, 2013
"I'm in the right state to get back at 'er…It's about making sure every day I come to the rink I'm ready mentally & physically." – Tootoo

— Detroit Red Wings (@DetroitRedWings) October 9, 2013
The Official Grand Rapids Griffins
The future is now – especially for an aging Detroit Red Wings team. So why not take a look at what their American Hockey League affiliate. Again, following this account gives you the opportunity to keep up with all the on-going news coming out of Grand Rapids – who's injured, who's been traded, and where some of the players might be making a public appearance. Find out what some of the young guns – and future Red Wings – are up to and how they're doing against other AHL teams.
Tomorrow @LandonFerraro will be talking about Pups&Pucks benefiting @MackenzieAnimal on @eightwest. Make sure to tune into the show at 9am!

— Grand Rapids Griffins (@griffinshockey) October 9, 2013
Pavel Datsyuk
Who would've known that Pavel Datsyuk could be the leader of Detroit's social media? Well he doesn't tweet that often – usually once or twice a day. But if you want to see the kind of brotherhood that exists between the Red Wings players, check out the Wings assistant captain on Twitter. Congratulating teammates and just adding some fun photos for the fans, Datsyuk does his best to open up his hockey life to his followers. One of the leaders on that team – he's certainly the leader when it comes to social media. Hit that follow button on Pavel's page.
3 cameras attached to my helmet! http://t.co/Tm9caNOIOC

— Pavel Datsyuk (@Datsyuk13) October 9, 2013
Congratulations to new teammate Stephen Weiss on the first goal of the season, game winning goal and first . @DetroitRedWings career goal!

— Pavel Datsyuk (@Datsyuk13) October 5, 2013
Danny DeKeyser
Born and raised in the state of Michigan, the young defender for the Detroit Red Wings will be the follow of the future. Already followed by James Duthie and Cassie Campbell – among others – DeKeyser is a perfect example of Michigan pride with his tweets about the Lions, the Tigers, and the Wings – oh my! Like Datsyuk, DeKeyser tweets photo not just of the rink, but of fishing and other activities allowing his followers to see a side of him away from the game. He should be a big part of the Wings future and a good follow for those interested in the team.
Wow! This game has had me on the edge of my seat all night!! Go @tigers !!!

— Danny DeKeyser (@DeKeyser5) October 8, 2013
Martin Frk
No vowels, no problem. Get to know one of the Grand Rapids Griffins and (possibly) future Detroit Red Wing – Martin Frk. A second-round, 49th overall pick, Frk is only 20-years old. He interacts with his followers – retweeting and responding to messages he receives from all kinds of fans. He's got a passion for hockey and is certainly expected to make an impact in a red and white jersey sometime soon. Get to know the youth in the system – get to know the future of the Wings and follow Martin Frk.
First road trip for first game tomorrow. #griffins #soexcited

— Martin Frk (@Frky91) October 3, 2013
Im always thinking everything is easy but true is i have work hard every day #differentleague

— Martin Frk (@Frky91) September 30, 2013
First game tonight #excited

— Martin Frk (@Frky91) September 28, 2013
The Wheel Deal
Consider him the official writer for the Detroit Red Wings, Bill Roose is the managing editor for the team's website and covers them on a daily basis. Followed by some of the greatest in the business – including players, writers, and the Hockey Hall of Fame – Roose delivers quotes from coach Mike Babcock as well as players from the Wings dressing room. He interacts with his followers creating discussion surrounding the team. Roose also delivers some of the most up-to-date news for Wings and hockey fans from the team. A must-follow if you're a fan of the red and white.
#RedWings coach Mike Babcock talked the job done by @Tigers manager Jim Leyland: "You don't become a serial winner like he is by accident."

— Wheel Deal (@Bill_Roose) October 9, 2013
#RedWings goalie Jimmy Howard shows off his mask that recognizes Breast Cancer Awareness Month. pic.twitter.com/PBlNGEQdZt

— Wheel Deal (@Bill_Roose) October 9, 2013
Helene St. James
As a reporter for the Detroit Free Press, Helene St. James has covered the Red Wings since 1996. This means she's been around for five Stanley Cup finals and knows a whole lot about the Detroit franchise. Like many other writers, she tweets player quotes, player updates, and anything you might need to know about the Wings. She tweet pictures allowing the average fan behind the scenes at the games and delivers well-written, well-informed pieces on the team and its players – all of which she tweets to her followers. She delivers opinion and perspective in all 140 characters.
Baseball, birthdays and pink: Detroit Red Wings in sunny mood as they prepare for Coyotes http://t.co/4ElrYVHTF5

— Helene St. James (@HeleneStJames) October 9, 2013
More pink! #redwings locker room pic.twitter.com/41mwJjJLWm

— Helene St. James (@HeleneStJames) October 9, 2013
Detroit Free Press – Red Wings Coverage
What do you want to see? What do you want to hear about? Chances are, the coverage in the Detroit Free Press has either shown it or is talking about it. Don't just follow Helene St. James, but follow the whole team with their account devoted to coverage of the Detroit Red Wings. It's an interactive account with photos, videos, and simply text tweets covering games and practices as well as anything else you might want to know about the Wings. Although there isn't much conversation between the account and its followers, the Free Press coverage has anything to make you the smartest Red Wings fan in any room.
Report: Sergei Fedorov coming out of retirement to play for his KHL team http://t.co/rKCJQ2RNX2

— Freep Red Wings (@freepwings) October 9, 2013
Scotty Bowman says NHL should diminish fighting http://t.co/QMKmsz9VTE

— Freep Red Wings (@freepwings) October 9, 2013
Ansar Khan
He's been covering sports since 1987 and has been covering the Red Wings since 2000. As the Wings beat writer for the MLive.com Blog, his Twitter is another good follow for those Red Wing fans on the social site. He tweets team lineups prior to the game. He delivers in-game live tweeting and sends out news from team practices. A great source for Red Wings news and notes, Khan is a good follow for anyone interested in staying up to par on the team daily dealings.
Red Wings update from practice: Jordin Tootoo ready to play, but in wait mode. | http://t.co/ISgcy4Lx9p http://t.co/8C0GzQrYEO

— Ansar Khan (@AnsarKhanMLive) October 9, 2013
Eaves leaves midway through practice. Lines: 40-13-8, 93-90-11, 71-18-44, 20-25-37, 21 extra, 22, 43 also skating. D: 55-52, 4-65, 27-2, 23.

— Ansar Khan (@AnsarKhanMLive) October 9, 2013
Winging It In Motown
Finally, a new media twitter to follow. It's a blog, a podcast, and a Detroit Red Wings community. They have their own opinions on what's going on in Motown and aren't afraid to share it. Still a great source for news regarding the red and white, this is an interactive site for fans to hear other side to opinions they may have. This account responds to reader and fan feedback creating conversation in a community-like setting. A little added humor, and this is a great follow for a laugh and while receiving the top news surrounding the Wings.
If Jeff Carter were in the East, he'd be the…what's that? Holmgren what now? Oh. Hahaha

— Winging It In Motown (@wingingitmotown) October 10, 2013
Wow. Looking forward to this video. RT @TSNBobMcKenzie: 3 games for Brad Stuart.

— Winging It In Motown (@wingingitmotown) October 10, 2013
Let me know what you think – leave a comment below or let me know on Twitter @AndrewGForbes