It can be very easy to think that you have seen everything that can happen in ice hockey. You get to the point where you start to think that there is nothing that can shock you anymore. You just know that the big new signing everyone is raving about won't be as good as the guy the club let go back in 2012-13 because you've seen all this hype before. It would need something amazing to break you out of this train of thought and that's not likely to happen is it?
Khristich Arrives
It can happen though. Not very often, but it can and it did when Edinburgh Capitals  announced that following the departure of Michal Dobron earlier in the year their new coach for the 2017-18 Elite League season would be the former NHL player Dmitri Khristich. I'm not sure anyone saw that announcement coming. This was the Edinburgh Capitals, they don't bring in someone with 886 games and 637 points in the NHL, two All-Star game appearances and a gold medal from the 1980 World Championships.
A Tough Road Lies Ahead
There can be no denying that Khristich will need to draw on every minute of his years of experience in what will be his first head coach position. Edinburgh are a club that are in the doldrums and have been for quite a while. In the 12 seasons that they have played in the Elite League they have finished in last place on five occasions, only made the first round of the play-offs five times and have yet to finish in the top half of the league table.
With statistics like that there can be little surprise that they also have the lowest attendance in the league with an average of only 843 hardy souls turning out to watch their home games in the 2016-17. Compare that with the other averages in the league and it goes some way to explaining why Edinburgh have struggled to compete.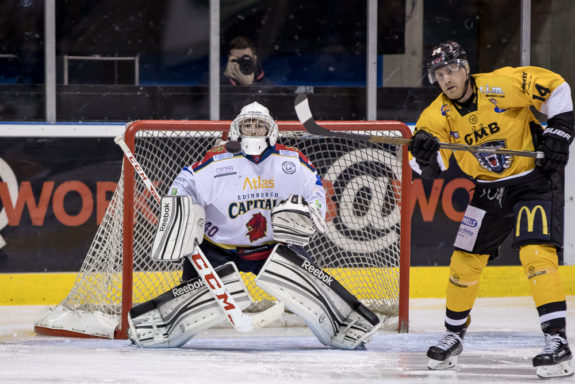 Edinburgh have one big disadvantage compared to teams like Nottingham Panthers and Sheffield Steelers at the other end of that list of average attendances and that is the rink the play out of.
Nottingham's arena opened in 2000 whilst Sheffield's opened almost ten years before in 1991. They are both modern arenas with comfortable seating, excellent site lines and all the facilities that we have come to expect in this day and age. Murrayfield Ice Rink in Edinburgh was built in 1939 (although the first game of ice hockey wasn't played there until 1952) and it shows. Like any old rink it is packed with a strong sense of nostalgia and a certain eccentric charm but it badly needs money spending on it. It could be a fabulous building but there is so much that needs to be done to it and that needs money and to get money you need to attract fans and how do you do that if you what you have to attract them with is so dated?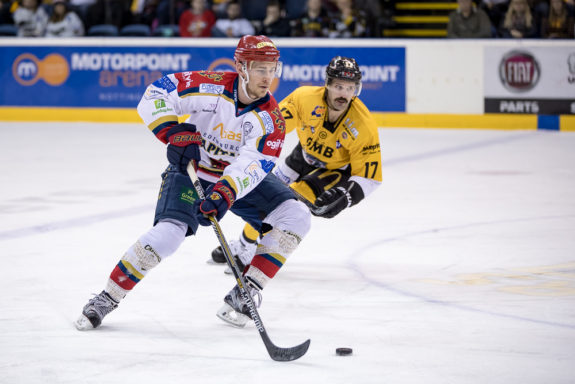 Making a Good Start
If Khristich has a long road ahead of him then it is important that he makes a good start. He has a team to re-build and a fan base to win over. I think it is fair to say that, despite only being in his new job a few days, he has already begun to do just that.
He needed to make his first signing a stand out one and he certainly did that when he secured the services of veteran forward Pavel Vorobyev for a second season in Edinburgh. The 35-year-old center was probably the best player on the 2016-17 Capitals side, averaging almost a point a game over the course of the season.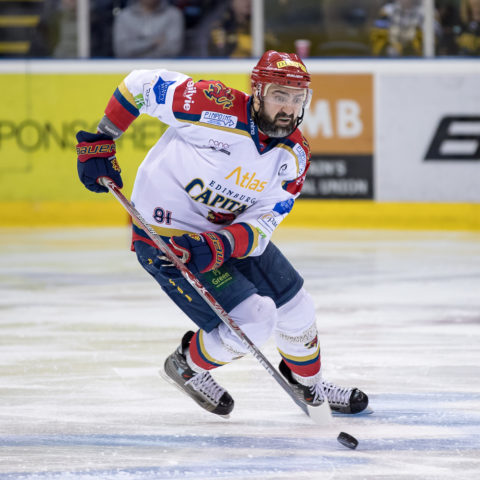 The return of Vorobyev was welcome signing on the ice but it is in the scouting department that Khristich has made his biggest move to date. Khristich has enlisted the help of friends and former team-mates Darius Kaspiritis and Andrei Nikolishin to help him seek out players in North America and Russia respectively whilst he searches Europe. Scouting teams are rarely revealed to fans in the UK but it is unlikely that any other team in the Elite League has got one with that kind of experience to back it up.
The Capitals aren't just relying on experience though, they are also looking to the future with news that they have signed a deal with AK Bars Academy in Russia to provide training camps for local children.
It is too early to say whether the 2017-18 season will signal a change in fortunes for the Capitals but there are definitely reasons for the Edinburgh faithful to feel optimistic once again and that is something that would have been difficult over the past few seasons. There have been false dawns for the Capitals before, seasons that have started well only to fall apart as the year has progressed. Will this be another of those? I hope not.