Darren Dreger recently revealed on TSN's Insider Trading what Los Angeles Kings' general manager Rob Blake is looking for as the trade deadline approaches. Dreger stated that the team is looking for a "dynamic" defenseman, who is 25 years old or younger, and shoots left. Blake and the rest of the team's management will have some time to secure a deal, as the trade deadline isn't until April 12.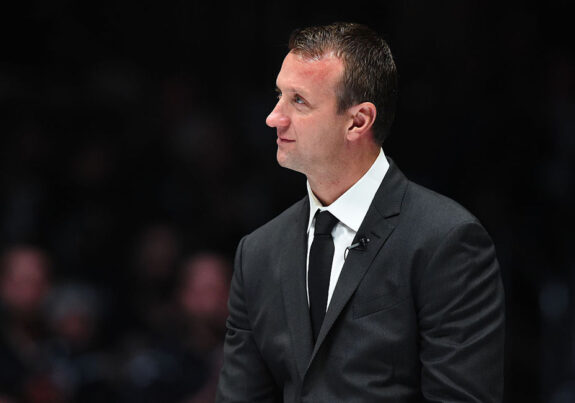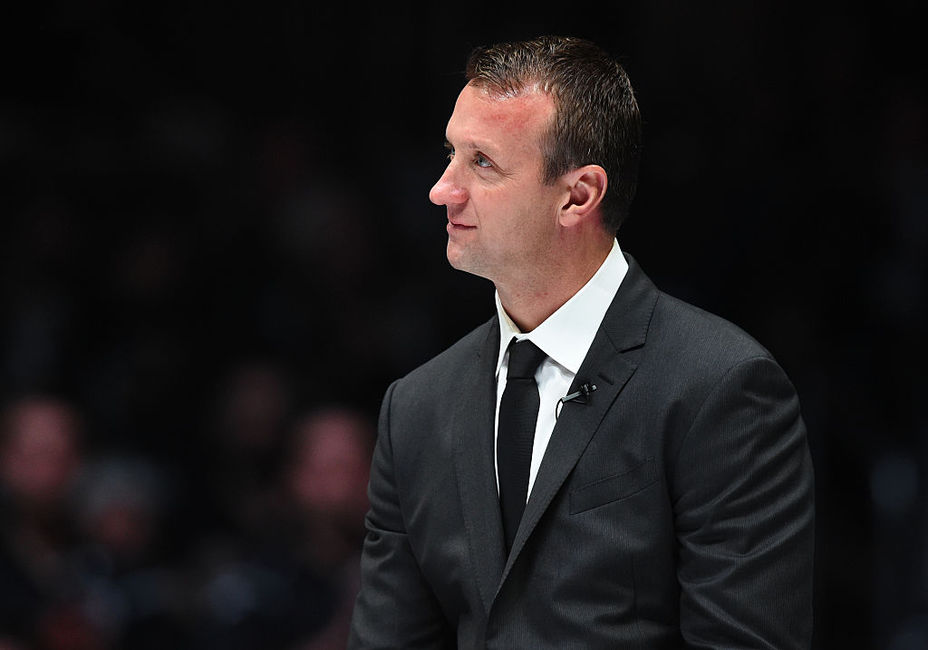 The Kings should target a defenseman who can put up points, as there has not been a lot of offensive production from the blue line so far this season. Drew Doughty is having a very good campaign when it comes to points, as he has put up 19 points in 23 games.
After Doughty, things go downhill. LA's next highest scoring defenseman is Mikey Anderson, who has tallied six points in 21 games. Securing a player who can start creating more from the blue line could be a crucial step in making the team better offensively, especially at even strength.
Finding a guy that fits the bill, though, is easier said than done. A defenseman who is young and already impactful offensively is hard to come across, and when they do come around, their team usually holds on to them. There are a couple of options who the Kings could likely secure who have been solid this season, such as Ryan Graves from the Colorado Avalanche and Travis Dermott of the Toronto Maple Leafs, but they're likely to hold out for a bona fide difference-maker. This list also won't include some candidates who tick most of the boxes but are right-handed, Matt Dumba and Rasmus Ristolainen, for example.
The Kings have one of the best prospect pools in the league, but if they were to be considered lacking in a category, it would be their defense. They could use a defenseman for the short-term, as demonstrated by the point totals of the current lineup. Either way, there are a few players the Kings should consider, regardless of whether it will be easy to lock down a player who fits Blake's description.
Realistic: Vince Dunn
Vince Dunn was drafted by his current team, the St. Louis Blues, back in 2015 in the second round, 56th overall. He made his NHL debut in the 2017-18 season where he would go on to put up 24 points in 75 games. He won a Stanley Cup in 2018-19, and he put up 35 points in 78 games during the regular season. Last season, he saw a bit of a pullback, as he played 71 games, but put up only 23 points. So far this season, he has put up nine points in 24 games.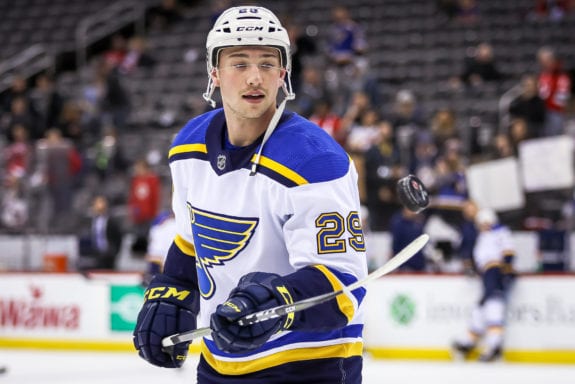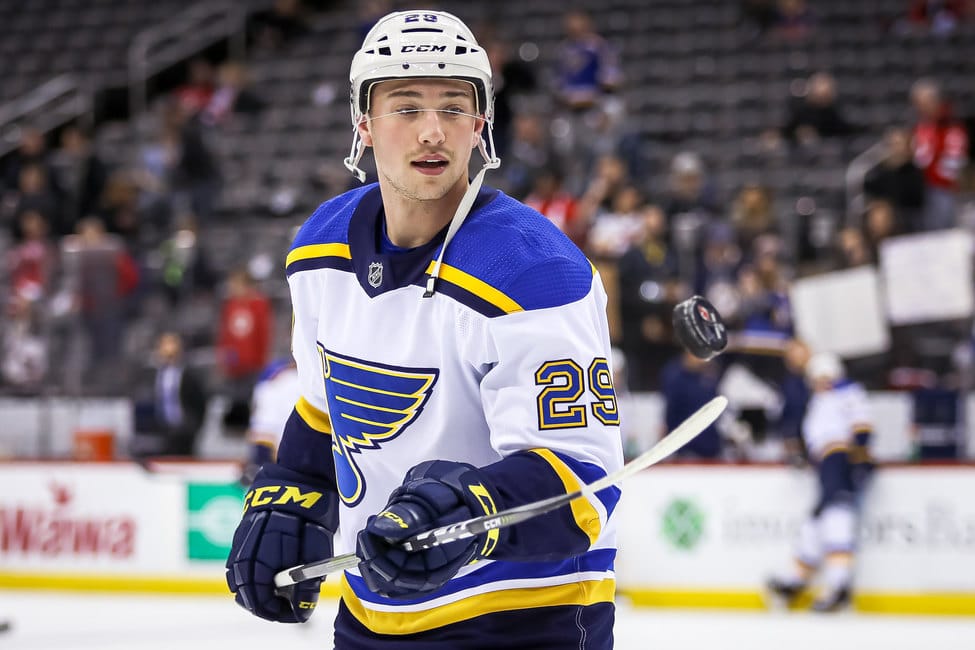 Dunn has been very solid this season as far as possession goes, as he has posted a 5v5 Corsi for percentage (CF%) of 53.13%. If he was inserted into the Kings' lineup at this point in the season, he would rank second for scoring among defensemen, but his stats show him to be more of a defensive player.
Dunn has posted a goals against per 60 rate (GA/60) of 1.75, fifth on the Blues, and an expected goals against per 60 rate (xGA/60) of 1.81, third on the team. He has also posted a 25.15 shots against per 60 rate (SA/60), fourth on the team, and a 46.48 Corsi against per 60 rate (CA/60), also fourth on the team. This is visually represented in his regularized adjusted plus/minus (RAPM) chart.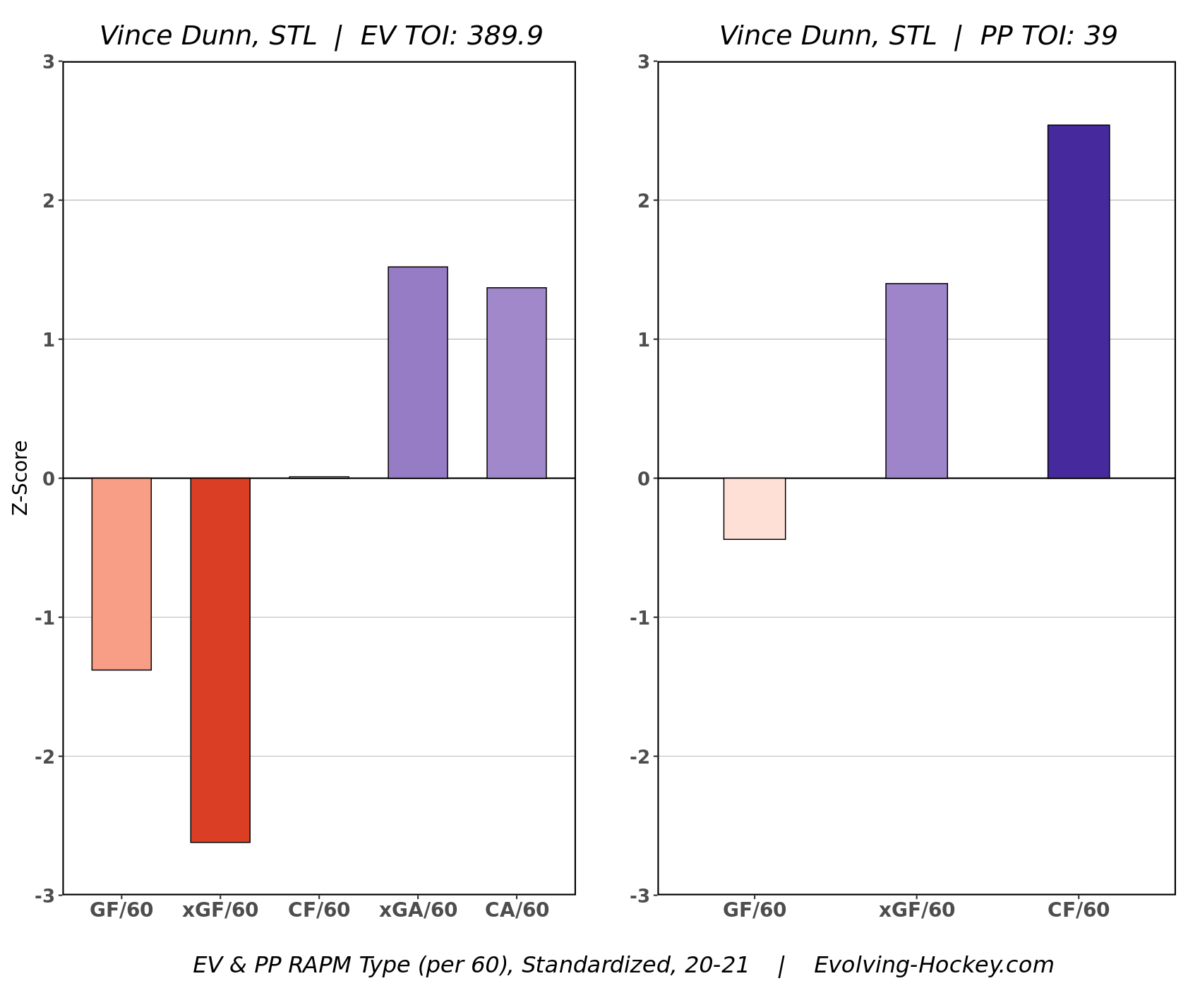 Dunn could be a solid option for the Kings. He is not outstanding offensively, but he can put up points relative to the rest of LA's lineup, and he plays well defensively. The team could use a defenseman capable of playing that type of game, and he is a reasonable target. His name has been talked about a lot as a player who the Blues might trade. Ethan Carter of The Hockey Writers wrote an article about St. Louis being able to get a solid return on Dunn, and the Kings could be a good trade partner for the Blues.
Improbable: Travis Sanheim
The Philadelphia Flyers drafted Sanheim at the 2014 NHL Draft, 17th overall. He entered the league in the 2017-18 season, playing 49 games, tallying his first 10 points. He played a full season in 2018-19, putting up 35 points and 69 games last season, putting up 25 points. So far this season, he has recorded seven points in the 21 games he has played.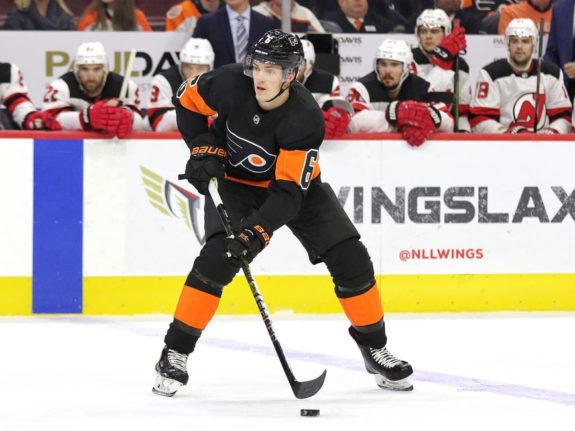 Sanheim has been simply phenomenal this season when it comes to his on-ice statistics. He has not posted a great CF%, but that has been his only downfall. He has shown a 5v5 expected goals for percentage (xGF%) of 53.82% this season, fifth on the Flyers. His overall solid play on both sides of the puck is shown in his RAPM chart for the first couple of months of the season.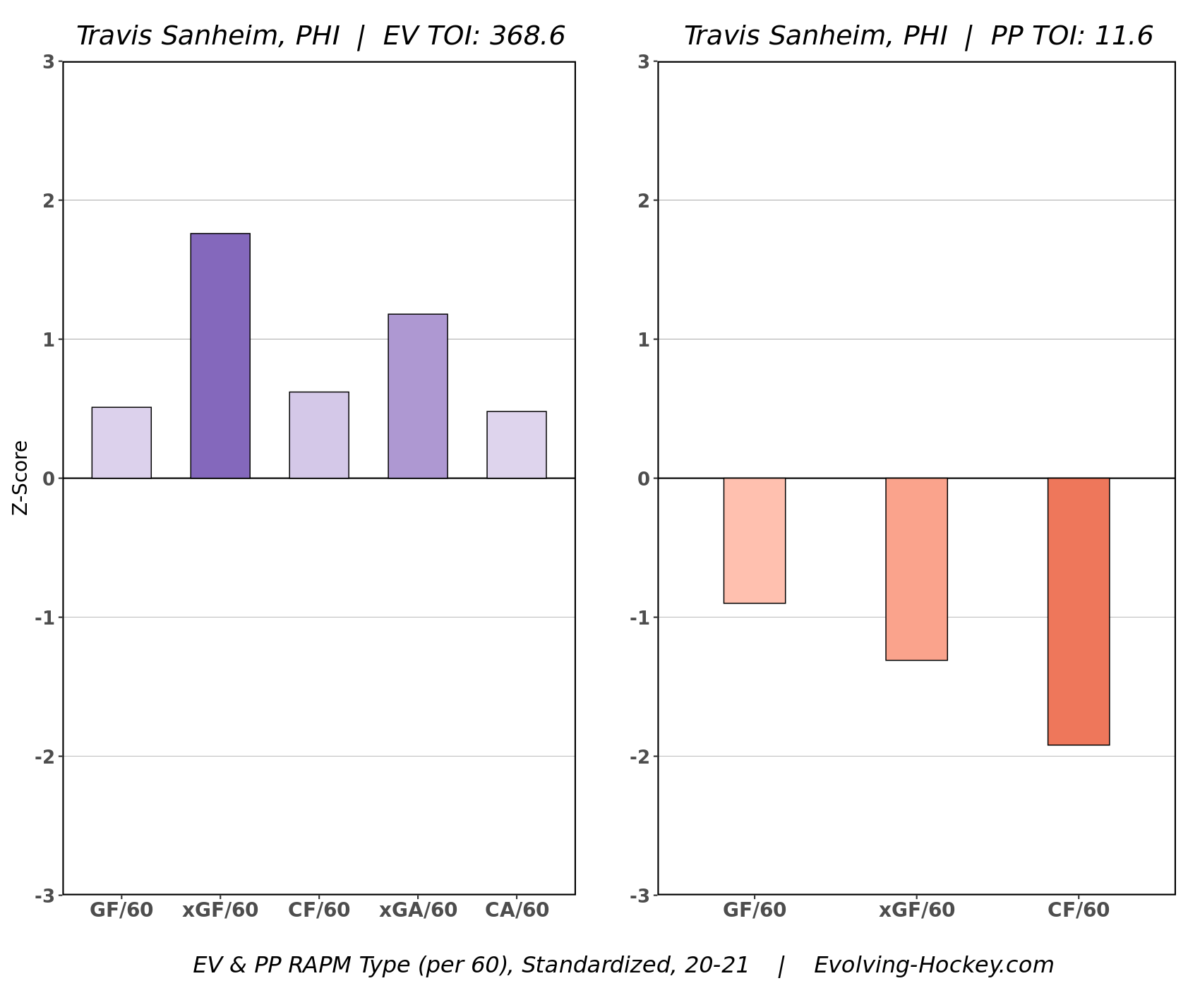 Sanheim's reliability in many situations has contributed to his 0.6 wins above replacement (WAR) so far this season, tied for sixth on the Flyers. He checks both boxes for the Kings as far as needing a young, left-shot defenseman, and he is skilled both offensively and defensively, so he is likely the type of player that Blake is looking for. Because of all of these upsides, though, Sanheim will be a difficult player to trade for. The only rumors surrounding him recently have been involving William Nylander. If Nylander is the kind of return the Flyers would be looking for, it may not be worth it for LA, but it is worth the discussion considering the kind of player Sanheim is.
Dream Trade: Samuel Girard
When thinking of who would be involved in a "dream trade" for the Kings, I didn't want to go too absurd with a player like Quinn Hughes, for example. I wanted to include a player that would be an ideal acquisition for LA, and while trading for Girard would be near-impossible, it is important to recognize the "near" in "near-impossible." Colorado has some great, young defensemen, and while there have been no trade rumors surrounding Girard specifically, The Denver Post did discuss who the "odd man out" is on the Avs blue line. The article states that if the Avalanche were to trade one of their solid, young defensemen in a blockbuster deal, it would likely be Girard, considering his $5 million cap hit.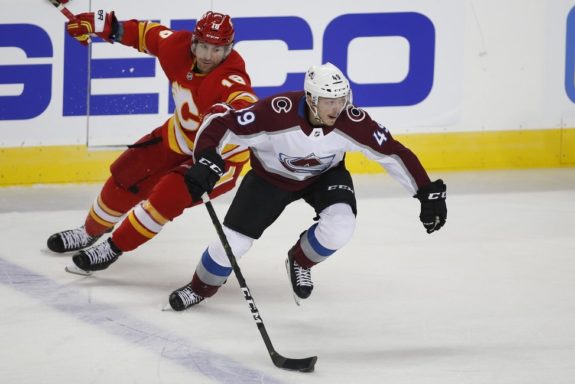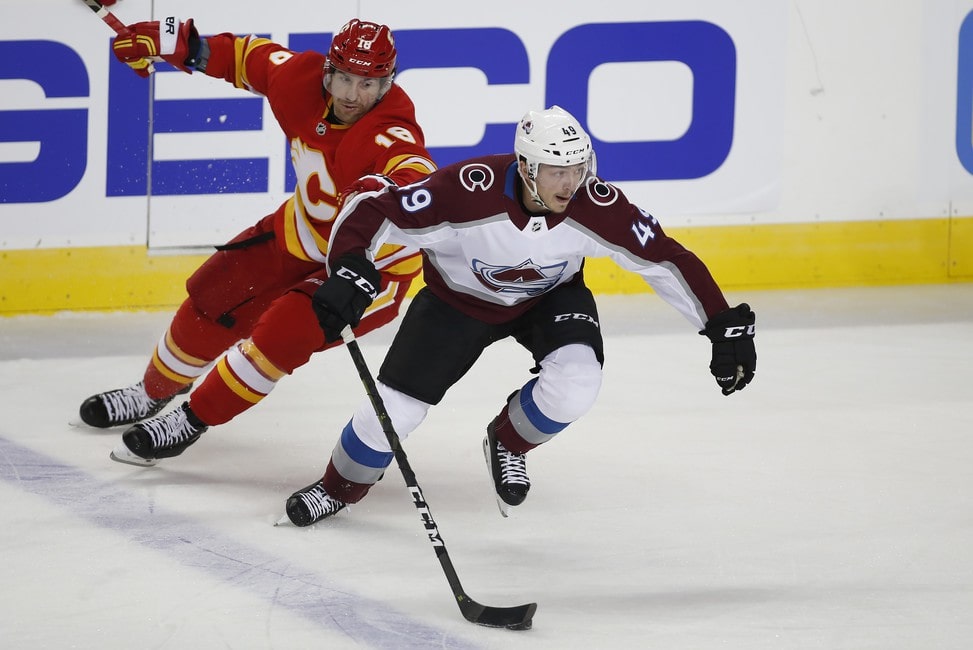 Girard was drafted by the Nashville Predators in the second round of the 2016 NHL Draft, 47th overall. He would only play five games for the Preds in the 2017-18 season before he was traded to the Avalanche. He finished out the season in Colorado, playing 68 games for the Avs. He posted a combined 23 points in his first season. He played a full season in 2018-19, posting 27 points, and 70 games in the 2019-20 season, putting up 34 points. He has been on a roll so far this season, as he has posted 17 points in just 20 games.
Aside from just being offensively gifted, Girard has shown solid possession stats this season and that he has great defensive abilities as well. He has posted a very good CF% of 57.82%, which interestingly enough, only puts him at eighth on the Avalanche. He has shown an above-average xGF% of 52.99%, which also puts him deceivingly low on the Avs when comparing his xGF% to the rest of the league, as he sits at 14th on the team.
Girard's impact is not to be mistaken, though. He has posted a WAR of 1.5, first on the Avalanche, tied for second in the entire league, first among defensemen. This shows just how much of the complete package he is, proving to be exactly what the Kings, or any team for that matter, should look for in a player. In terms of LA's wish list, he is a young, left-shot defenseman, and he is all-around a phenomenal player to have on the blue line.
So, we've established what kind of player Girard is, but is it worth it for the Kings to pursue him in a blockbuster deal at this stage of the rebuild? Probably not. While acquiring him could give LA an elite defenseman for the future Cup runs the team is destined to have, it may not be the best move for the team at this point.
A Girard trade would pose a similar issue to a Jack Eichel deal, which has been a recent topic of discussion. The number of prospects the Kings would have to send the other way would take some key pieces out of the rebuild. With how great of a situation the team is in for the future, they shouldn't change the upcoming core too much, risking issues down the road with holes in the lineup. Once the rebuild has settled in a bit more, the Kings should evaluate where their biggest weaknesses are before going after a big addition, to see if one is needed.
The Kings Should Use Their Prospect Pool to Their Advantage at the Trade Deadline
I know this sounds contradictory to what I just wrote, but due to the plethora of prospects the Kings have, they can afford to send a prospect away in a trade – just not too many. With the number of young players the team has in their system, what might look like a valuable prospect to one team, is not that big of a loss for LA. Additionally, the Kings might be able to use their prospects to get another team to take back a veteran player with a bad contract, allowing LA to get closer to the end of the rebuilding process. The team is fighting for the last playoff spot in the Honda West Division, and making a deal to secure a defenseman might be a key move to push the team to the postseason.
Advanced Stats per Evolving-Hockey
---
---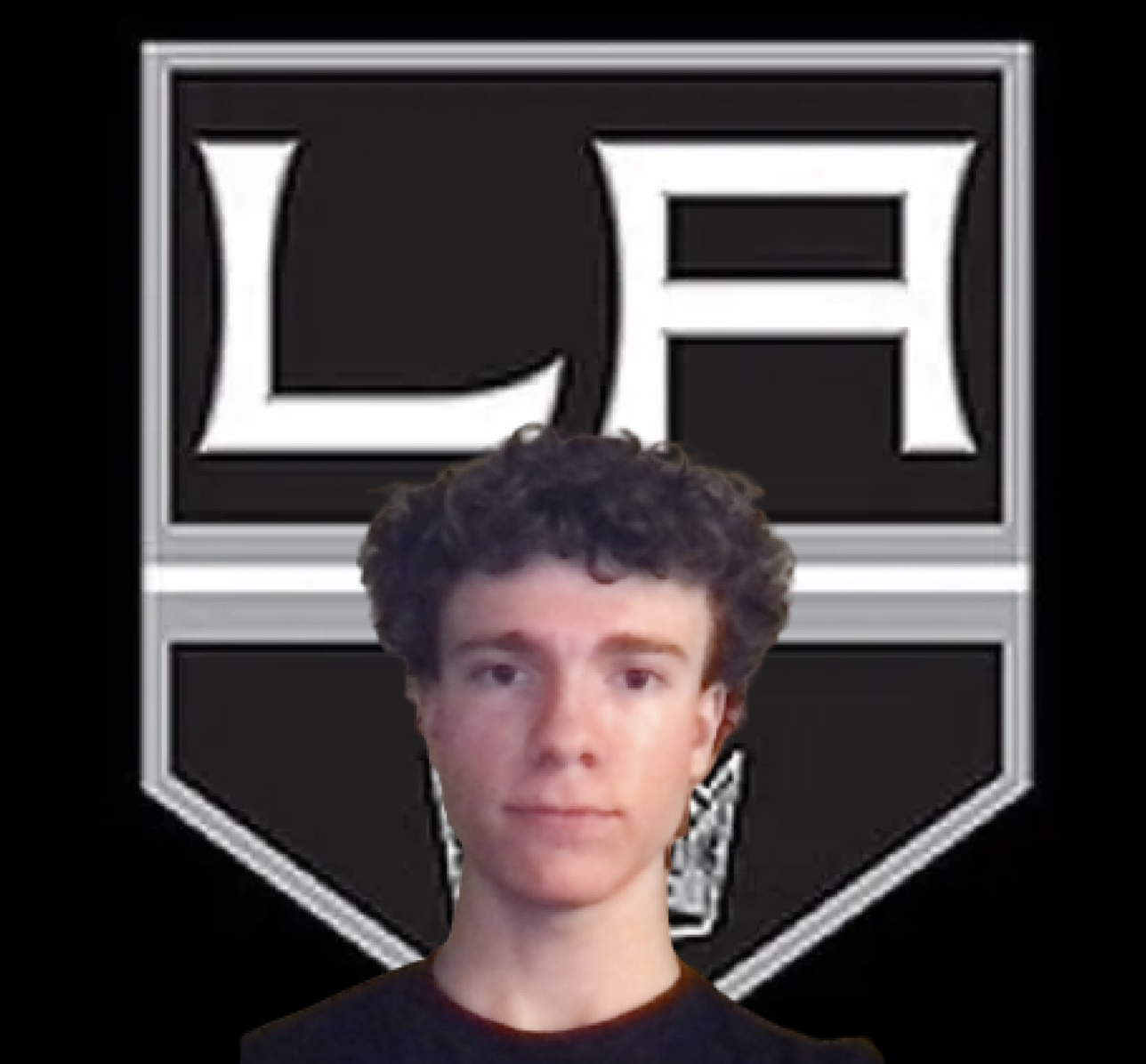 Zackary Weiner is a high school student from New York City who covers the Los Angeles Kings here at The Hockey Writers. He is a lifelong hockey fan and player, and his previous experience includes writing articles about the NHL for various online publications. His articles cover a wide variety of topics that concern the Kings and he takes into account a range of viewpoints, making his articles a perfect read for anyone who wants to stay up to date on the team. Zackary is more than happy to get into a conversation with fellow Kings fans, so feel free to leave a comment below any of his articles like this one to let him know your opinion and what you want to see next. You can also listen to him talk about the team on Fantasy Hockey Life, The Hockey Writers Live, and Blackhawks Banter.