With the 2nd Pick in the 2020 NHL Entry Draft, the Kings Have Selected Quinton Byfield From the Sudbury Wolves of the OHL
About Quinton Byfield
Often compared to Pittsburgh Penguins' superstar Evgeni Malkin, Byfield has all the tools of an NHL top-line center. He has been the consensus number two pick for the last few months, so it's no surprise to see him go off the board at second-overall.
THW Prospect Profile Excerpt
After a disappointing showing in 2019, where Thomas Harley was first off the board for the Ontario Hockey League in 2019 being selected 18th overall. The OHL is primed for a rebound year with Quinton Byfield, Marco Rossi, Cole Perfetti, and Jamie Drysdale all projected to be taken in the Top 10.
Related: 2020 NHL Draft Guide
Once the consensus number two, Byfield has fallen down some rankings since the beginning of the year. Albeit not too far. The Newmarket, Ontario native has a rare blend of size, speed, strength and skill that has punished the OHL over the last two years. The reigning CHL Rookie of the Year has evolved into one of the OHL's most prolific scorers, only trailing five players in points per game. Last season, he posted 29 goals and 32 assists for 61 points in 64 games played. This season, he's continued to improve, scoring 32 goals and 82 points over 45 games.
Other than a sub-par showing at the World Junior Championship, mostly due to a lack of ice time, he has been the complete package. At 6-foot-4 and 214 pounds, he is a true physical specimen and combines NHL level size with elite hockey sense that has tormented his peers in the OHL. An exceptional puck carrier, Byfield uses his hands and size to protect the puck and create separation on the rush.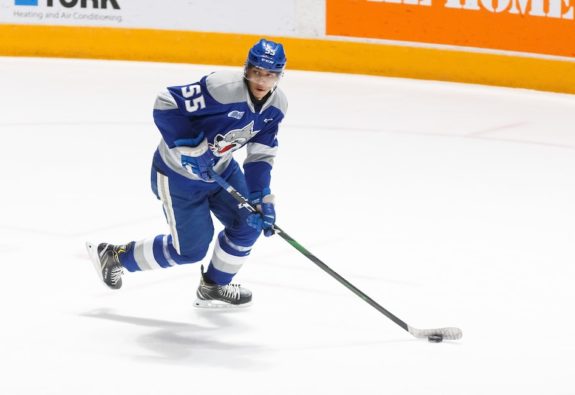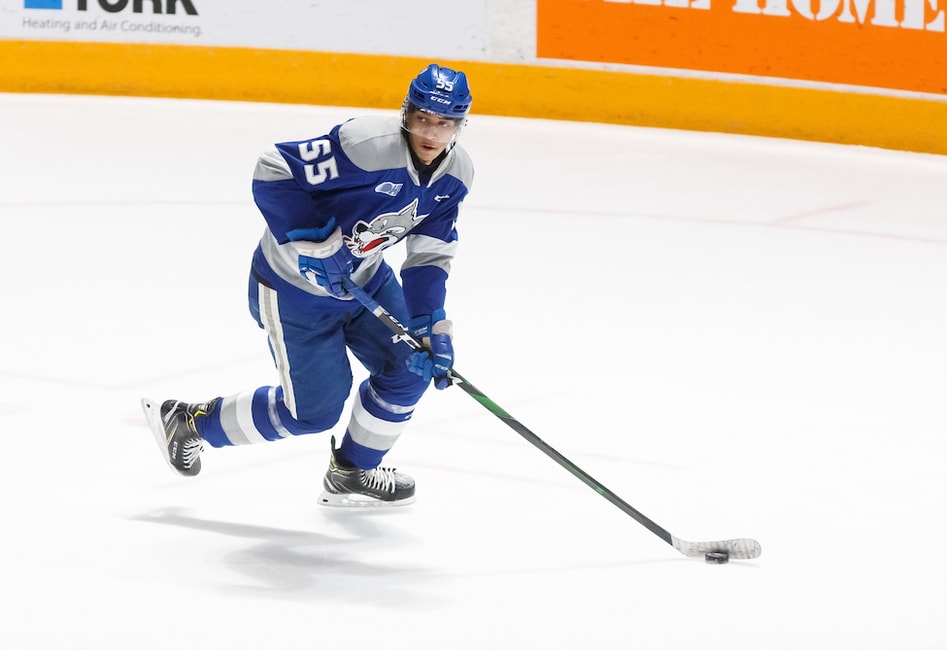 For his size he is deceptively agile and possesses speed that you rarely see from a player of his stature. He's dominant in transitioning the puck from his own zone to the offensive zone and has the playmaking ability to identify the open man and find him with a pinpoint pass. He's a very creative offensive player with soft hands and a powerful, accurate shot.
Although much of the focus will be on his offensive ability, his play in the defensive zone is by no means lacking. His range and speed allow him to be an effective backchecker, while his quick decision making helps him create turnovers on the forecheck. He's one of the youngest player in the draft class, which is scary when you think he's just scratched the surface of his potential.
There are almost no glaring weaknesses to his game. I really don't like saying this about prospects, but Byfield is a case where he does some things exceptionally well and everything else very well. If I had to pick an area for improvement, he could stand to be a bit more physical off the puck. The term "gentle giant" is a good fit. He uses his size well to protect the puck but tends to shy away from contact. This could change when he puts on weight and adds muscle. He could also stand to improve his consistency in the faceoff dot. He's won just under 52% of his draws in the OHL.
Full player profile can be found here
How This Affects the Kings' Plans
Byfield will become a bonified number one center in the NHL one day, so the Kings are set up the middle now for a number of seasons. Along with 2019 pick Alex Turcotte and 2017 pick Gabriel Vilardi, they have the makings of a three-headed monster at center ice. The rebuild is going quite well for the Kings as they continue to bolster their number one farm system status.
The Kings have a great succession plan after many seasons with Anze Kopitar and Jeff Carter as the top two centers. Byfield will be able to learn from the Kings' captain and continue the legacy he has established in Hollywood.