There were five players who scored 50 goals in the NHL this season. Eighteen players reached the 40-goal mark, but few received as little fanfare as Adrian Kempe. He scored a hat trick in the season finale to reach a career-high 41 goals. He became the first Los Angeles Kings player to record a 40-goal season since Luc Robitaille in 1993-94. He's definitely one of the league's most underrated goal scorers, as he rarely comes in conversations about the best snipers in the game. He had an interesting path to reach that lofty total this season, but now that he's eclipsed 40 goals, fans around the league should start to take notice.
Kempe's Up and Down Season
There were high expectations for Kempe from Kings fans after his 35 goals last year. Some observers around the league may have been more skeptical, as he had never scored more than 16 goals in a season prior to last year. The 2021-22 season also saw him produce his highest shooting percentage, and people might have been expecting some regression. He got off to a fast start with four goals in his first four games, but then hit a massive cold streak. He scored just four goals between Oct. 18 and Dec. 8.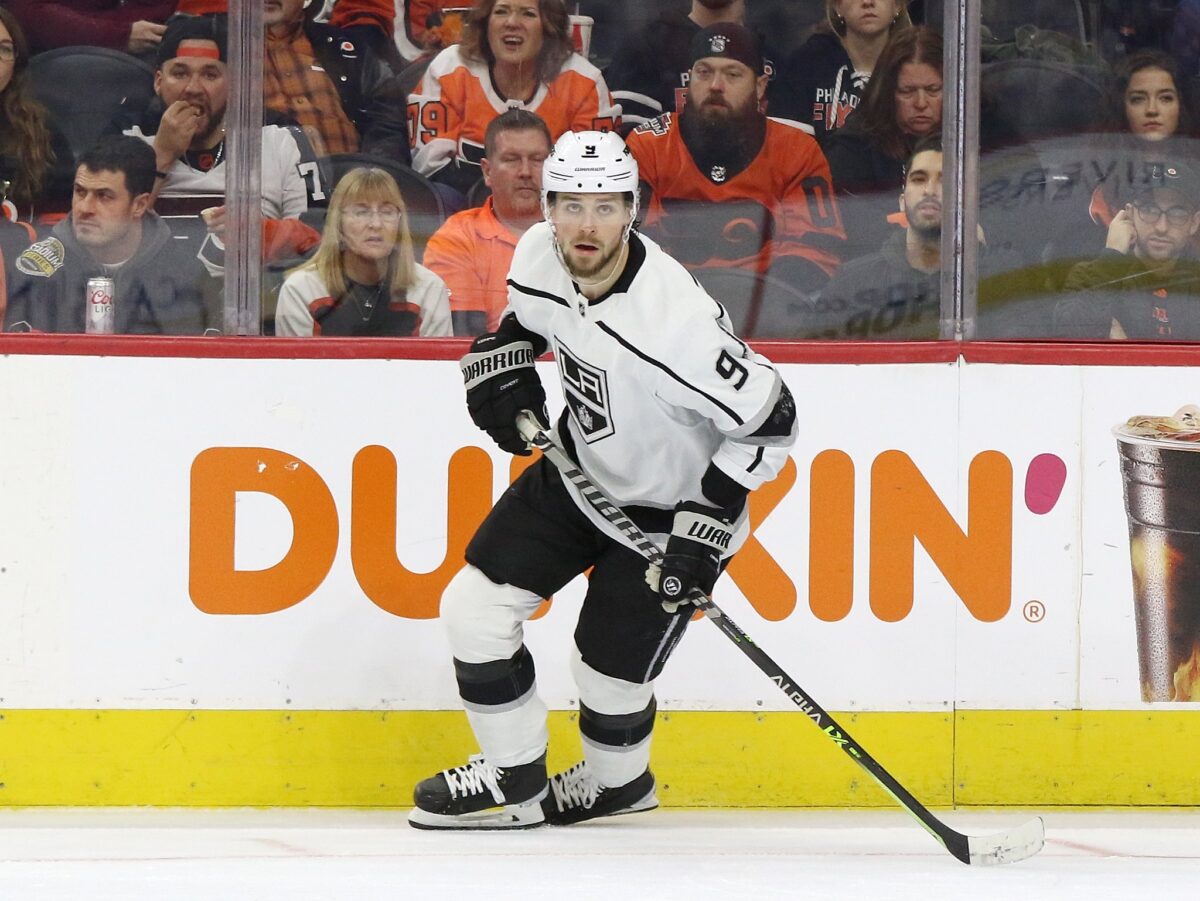 There were some things that were driving this dry spell when you dove into the numbers. Kempe was taking a lot of shots, but they were coming from non-dangerous areas on the ice. This helped explain why his shooting percentage had cratered. The team had suffered because of Kempe's slump, as the goaltending was becoming a huge problem and the scoring had not been able to pick up the slack. That all changed as the season moved into January and February.
Related: Kempe Failing to Match Last Season's Production Early On
---
Latest News & Highlights
---
Kempe definitely was able to get back to what was working for him last season. He started getting to the net more to create better scoring opportunities. His high-danger chance rate was the second best of his career, behind only last season. He began scoring sporadically, but had a big run of filling the net that straddled the All-Star Break. He had a stretch of four games in which he scored eight total goals, including a four-goal game against the Pittsburgh Penguins. This was one of 10 games in which he scored multiple goals this season.
Excelling on Special Teams
Last season, Kempe's 35 goals were not driven by power-play success. The Kings were not good with the man advantage in 2021-22, ranking 24th in the NHL. This season was a different story. The team finished the season with the fourth-best power play in the league, and Kempe was a big part of it. He scored 11 times on the power play, which was the most on the team. Fixing the power play was a big focus for the club heading into the season, and the addition of Kevin Fiala along with a better strategy made a drastic improvement.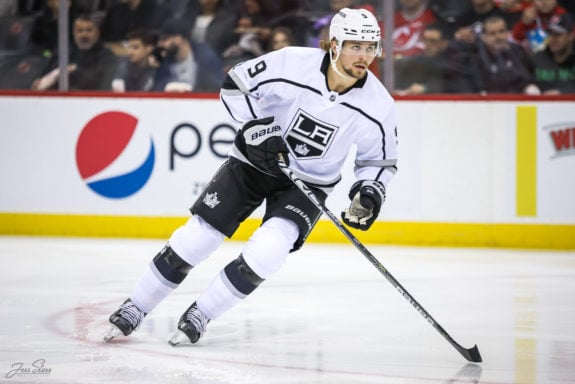 Where Kempe's impact has flown under the radar the most could be shorthanded. Over the last two seasons, he has six shorthanded goals. That's tied for the second most in the NHL. Kempe isn't known for being the best defensive winger, but he still contributes to the Kings' penalty kill and looks for opportunities to score even when down a man. Overall, the Kings were that effective when shorthanded defensively, but Kempe's offense was certainly a boost.
Two Terrific Seasons Has Kempe Among League's Best Scorers
Kempe was a first-round pick in 2014. He is something of a late bloomer, and finally blossomed at age 25. He had just 55 career goals before last season. In the last two seasons, he scored 76 goals. That puts him 14th in the league, tied with established goal scorers Steven Stamkos and Jake Guentzel, and ahead of star players like Nathan MacKinnon, Elias Pettersson and Sidney Crosby.
Kempe's evolution has been key for the Kings in the past two seasons. A reliable goal scorer on the wing has been what they needed. Adding him to the likes of Viktor Arvidsson and Kevin Fiala has given the team a lot of depth in terms of wingers who can produce offensively. Perhaps if the Kings go deep in the playoffs this year, Kempe will start to get more recognition around the league. He certainly deserves it, as he has been one of the best scoring wings in the league in these last two seasons. If he continues this, it will be hard for him to be ignored any longer.
---
---