It has been reported that the Los Angeles Kings have come to an agreement with forward Andreas Athanasiou on a new deal. The deal is reported to be worth $1.2 million over one year.
Drafted 110th overall in the 2012 draft by the Detroit Red Wings, Athanasiou made his debut with the Red Wings during the 2015-16 season where he played 37 games. He joined the Red Wings on a full-time basis the following season. By most measures, his best season came during the 2018-19 campaign; the speedy forward scored 30 goals on his way to 54 points that season, playing a key role in the Red Wings' top-six.
That success did not carry over into the 2019-20 season, however. Athanasiou, who turned 26 years old in August, recorded just 24 points in 46 games with the Red Wings before he was traded to the Edmonton Oilers as part of a trade deadline deal. He registered a goal and an assist in his first game with the Oilers while playing alongside Connor McDavid. Those were his last points of the season.
Though he has some experience playing down the middle as a center, Athanasiou has found his greatest success playing on the wing, often alongside playmaking centers (Dylan Larkin and McDavid.) While his greatest asset is his footspeed (the fans in Detroit dubbed him "Greece Lightning" due to his Greek heritage) he also shows great offensive instincts when given favorable matchups and starting positions. He'll look to rebound this season after falling short of expectations with the Red Wings and Oilers.
Fit With the Kings
Although "Double-A" had a rocky 2019-20 campaign, there's reason to believe that he can turn around his fortunes this season with the Kings. With Anze Kopitar still in-place and plenty of center prospects ready for a shot, he should slot-in on the left wing, potentially even alongside Kopitar.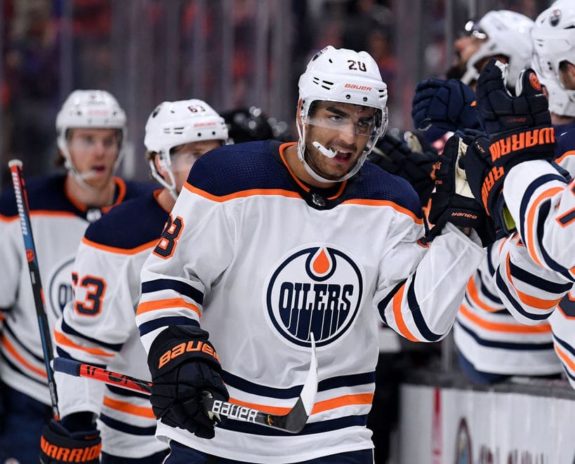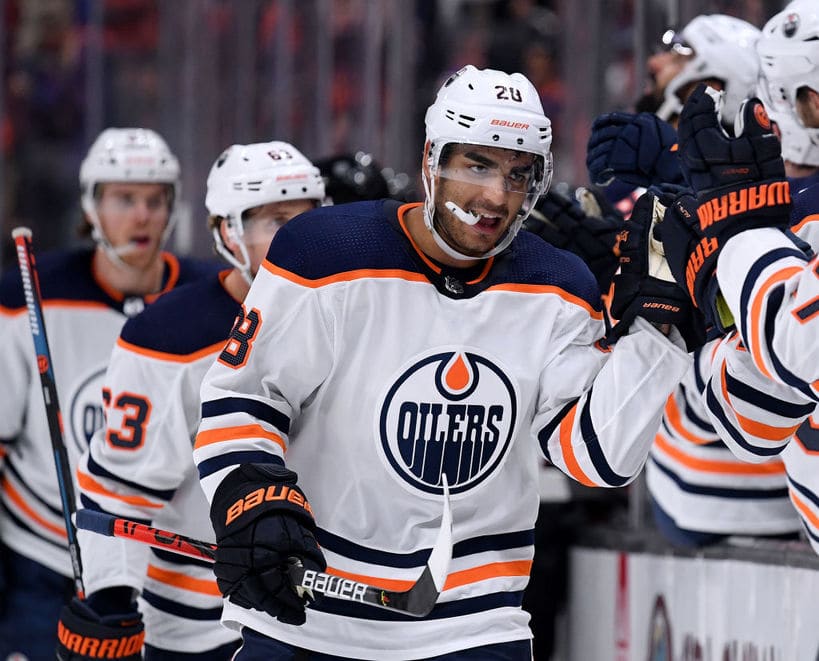 Athanasiou performs his best when he has someone to feed him the puck while he's picking up speed; finding him somebody that has those playmaking abilities will be key to getting the most out of his game. Given his disinterest in the defensive aspects of the game, it will be critical for Athanasiou and Kings head coach Todd McLellan to find a line combination that works. This isn't a player that you want playing in a checking role on the fourth line.
Should he rediscover the success that led to his 30-goal season, the Kings have options with Athanasiou. They could of course extend his contract and welcome him as part of their ongoing rebuild – after all, he'll be a restricted free agent after this season's conclusion. Otherwise, he could be dangled as a trade asset, though the return will depend greatly on how he fares over the course of this season.
Impact
While Athanasiou undoubtedly would have preferred a more lucrative deal, his inconsistent play during the 2019-20 season gave teams enough hesitation that he had to settle for a "show me" deal. It's in both his and the Kings' best interest if he finds success this season. Where they go from there is anyone's guess.
Kings fans should be excited, though. This is a player with something to prove and the ability to bring you out of your seat.
The key now is whether or not Athanasiou is willing to put in the work necessary to bring the kind of respect to his name that he likely thinks that it deserves. Add this to a growing list of interesting storylines to follow as the Kings get set to begin training camp on December 31.
---
---