EDMONTON — Oscar Klefbom's first goal of the season came in overtime as the Edmonton Oilers came away with a 1-0 victory over the Dallas Stars on Tuesday.
Goalie Mikko Koskinen made 28 saves to earn his second career shutout for Edmonton (11-11-2).
Anton Khudobin stopped 30 shots in net as the Stars (12-11-2) lost for the fourth time in their past five games.
Leon Draisaitl made a perfect pass 2:42 into overtime to set up Klefbom for the winner as the Oilers snapped a two-game losing skid.
After two scoreless periods Edmonton's Ryan Spooner had one of the best chances of the night with four minutes left in the third period, but Khubodin came up with a clutch save.
Down at the other end of the ice Koskinen stopped Dallas forward Jamie Benn in the final seconds of regulation time.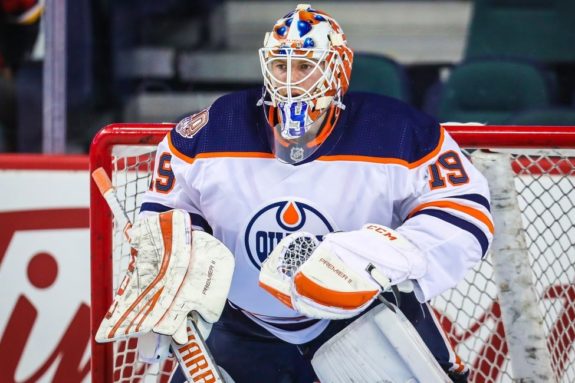 Just 1:15 into overtime Connor McDavid had a breakaway and was stopped, but the puck was poked by Dallas defender Alexander Radulov towards his own net. It appeared it had crossed the line before being fished to safety, but the goal was disallowed on a video review.
The Stars are right back at it on Wednesday night in Calgary, while the Oilers will host the L.A. Kings on Thursday.
Notes: It was the first of three meetings between the Oilers and Stars this season… It was the home coaching debut for Edmonton bench boss Ken Hitchcock, coming against the team he coached last year and for seven seasons in a previous stint. An Edmonton native, Hitchcock came out of retirement on Nov. 20, replacing Todd McLellan… The Stars were without six players due to injuries, including four defencemen and goaltender Ben Bishop, who missed his third game with a lower-body injury… Oilers defenceman Andrej Sekera skated with the team for the first time this season on Tuesday, but is still expected to be out for at least a month with an Achilles injury… Chiasson started the game on the Oilers first line with McDavid after scoring four goals in his last six games.
Shane Jones, The Canadian Press