It finally happened, and the world around the Toronto Maple Leafs is on fire now because of it. On May 19, 2023, Maple Leafs president of hockey operations Brendan Shanahan announced that the club had decided to part ways with general manager (GM) Kyle Dubas.
Related: Report: Toronto Maple Leafs 'Core Four' Will Not Be Traded
In the final year of his contract in 2022-23, many wondered what the future would hold for Dubas. Shanahan had informed him heading into last season that he would not be offered an extension until the entirety of his contract had played out, and he was on board with that. In mid-March, they met again, and Shanahan told him that he had seen enough to feel comfortable extending him beyond this season. He was into the idea and passed the dialogue on to his agent. 
Then, apparently taken aback by Dubas' stunning candidness at the season-ending press conference, the two men met once again, this time with Shanahan batting the question of whether or not his GM's head was fully in it to return.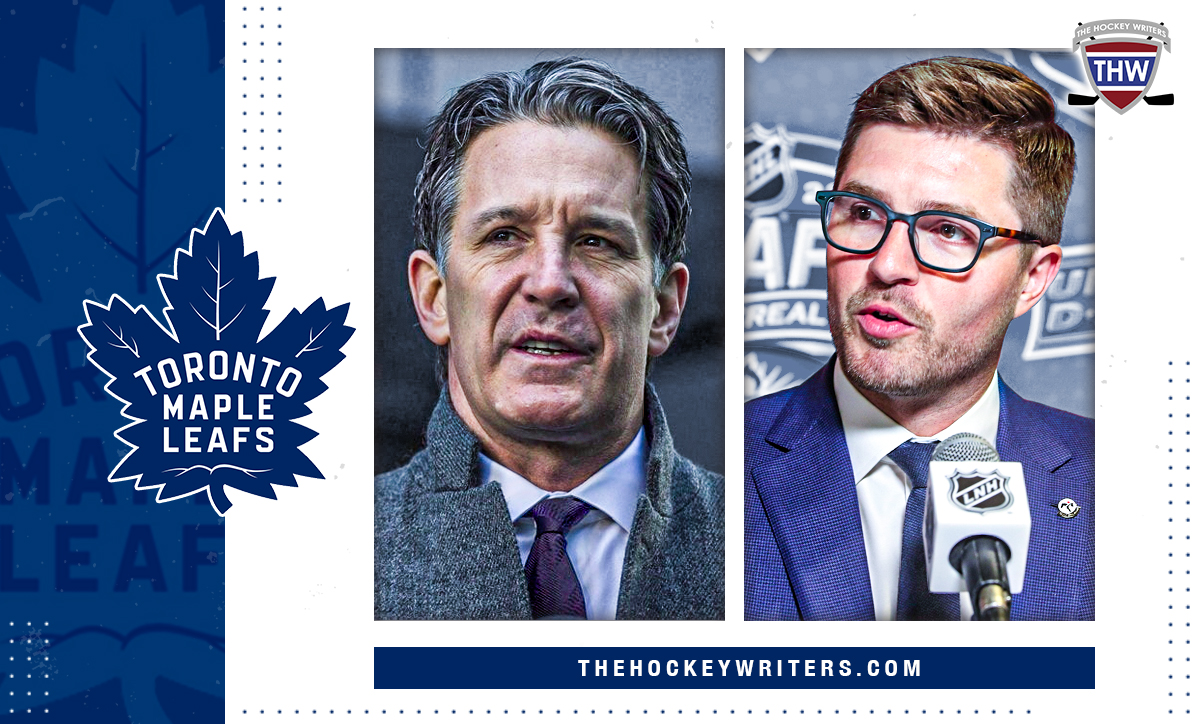 We're not going to spend too much time dwelling on Dubas' departure and who's to blame for it, because frankly, we've still only heard one side of the story, and there are far too many murky details to really map out what happened in the days between the availability and Friday morning (you can watch Dubas' press conference here and Shanahan's press conference here). Instead, I'm going to take time to reflect on the tenure of a GM who had some great moves, some very poor ones, and overall, probably deserved better than the fate he inevitably met in Toronto.
Maple Leafs Needed Something to Change 
Let me start off this piece by saying that I'm not saying the Maple Leafs made a mistake firing Dubas, and I'm not even saying they would have been much better off had they kept him as their GM. But, compare him to the list of his predecessors in the post-playoff success era, and he was far and away the best they had, especially compared to the ones before Lou Lamoriello. 
That being said, there's an argument to be made, and a strong one to boot, that as the GM of the team playing in the biggest hotbed of the continent with a history as storied as the Maple Leafs, you have to wear it if the team you constructed only amounts to as much as one playoff series victory in your five years as GM. And, with time clearly ticking on this team's contending window, something had to change. I will sit here and argue that Dubas should have been third in line to take heat after the players and the coaching staff, but I won't say that a change of some sort isn't welcomed.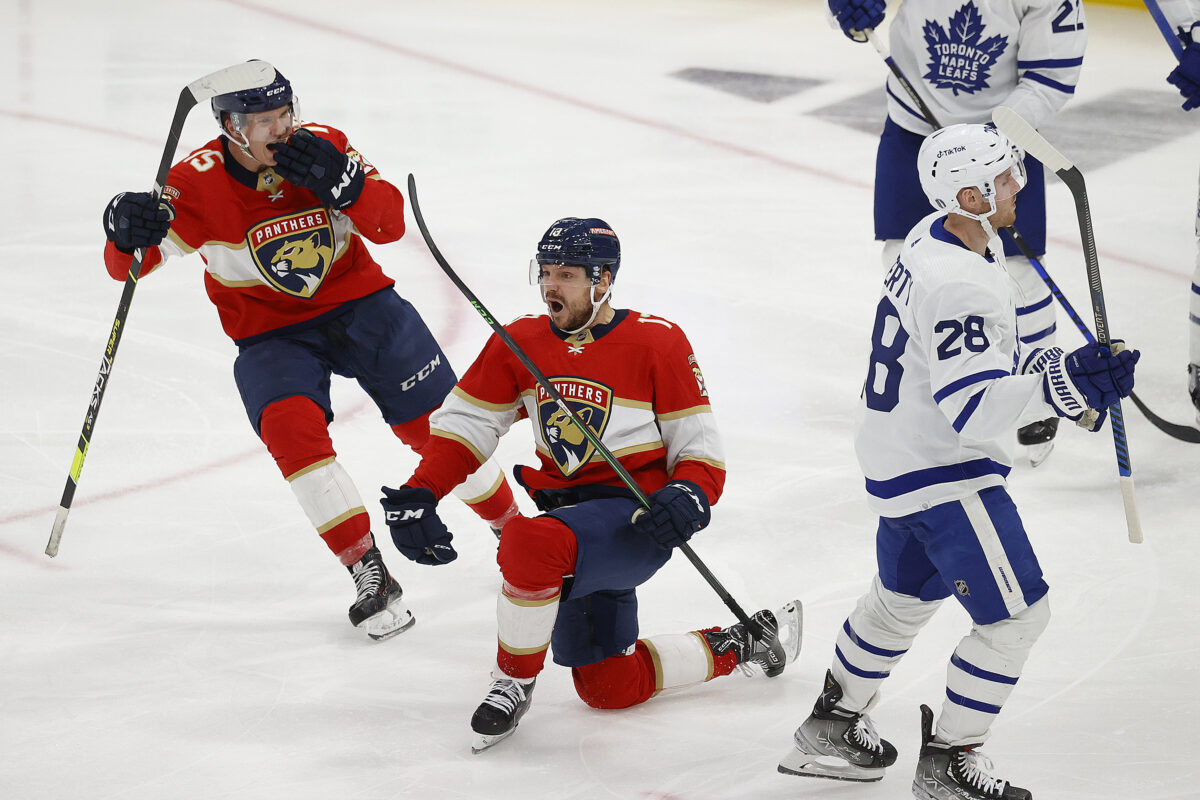 The reality is, it's a results-based business whether people like it or not. And, it would have been really hard to justify another training camp with the same core players, the same head coach, and the same GM rolling into media day with the same mindset of "we're running it back, we believe in this group". Whether or not Dubas should have been the first one to go is up for discussion, and we likely won't know the answer until we see who the new GM is. But either way, after five years with Dubas at the helm and seven years of this core, something had to change.
The Best of Kyle Dubas 
What I've always maintained about Dubas during his tenure in Toronto, is that what separates him from the aforementioned list of predecessors, is that even when he makes bad moves, I can at least understand the logic behind them. A great example of this is the John Tavares signing – right now, we're looking back on that contract and talking about how it's a bit of a boat anchor on the Maple Leafs' budget, which is true. But at the time, tell me it wasn't exactly what the city of Toronto needed for their hockey team. Maybe not on the ice, but for a market that had struggled to attract homegrown players for years and years.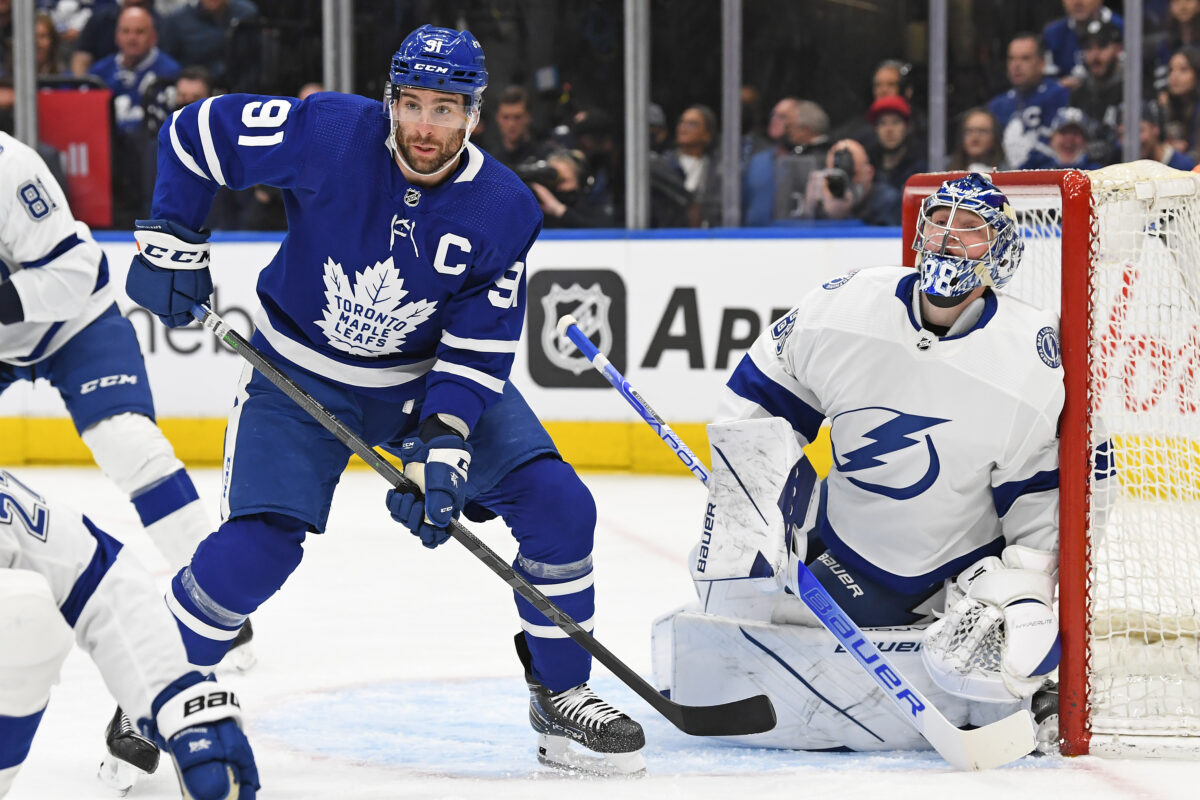 Dubas also had an uncanny ability to find cheap, depth players who would ultimately play a big role for the team. Michael Bunting and David Kampf are two examples here, the former signed to a two-year deal worth $950,000 annually and the latter to a two-year deal with an annual cap hit of $1.5 million. Bunting went on to notch a 63-point season with the team in 2021-22, and follow it with a less-impressive but still valuable 49-point performance this past season. Meanwhile, Kampf had a breakout season offensively in Toronto and ended up being their go-to penalty-killing centre. 
---
Latest News & Highlights
---
On top of this, despite a reputation as an analytics nerd who some people thought wasn't worthy of a front office role due to never having played professional hockey, Dubas strayed away from his early philosophies and generally answered fan-driven desires. When they needed a big, sturdy top-four defenseman, he acquired Jake Muzzin. When the team needed gritty forwards, he signed Wayne Simmonds and traded for Nick Foligno (for as bad as that trade looks now). And, when the stakes were higher than ever, he oversaw the biggest trade deadline in franchise history, acquiring a grocery list of "playoff-style" players including Ryan O'Reilly, Jake McCabe, Luke Schenn, and more. 
Another tendency Dubas had was his ability to recognize and correct his own mistakes rather than doubling down on them to save his ego. He signed Petr Mrazek to a three-year, $3.8 million annual contract, only for him to play the worst hockey of his career in 2021-22. Instead of sitting on the deal, he unloaded Mrazek's contract to the Chicago Blackhawks by trading down 13 spots in the draft.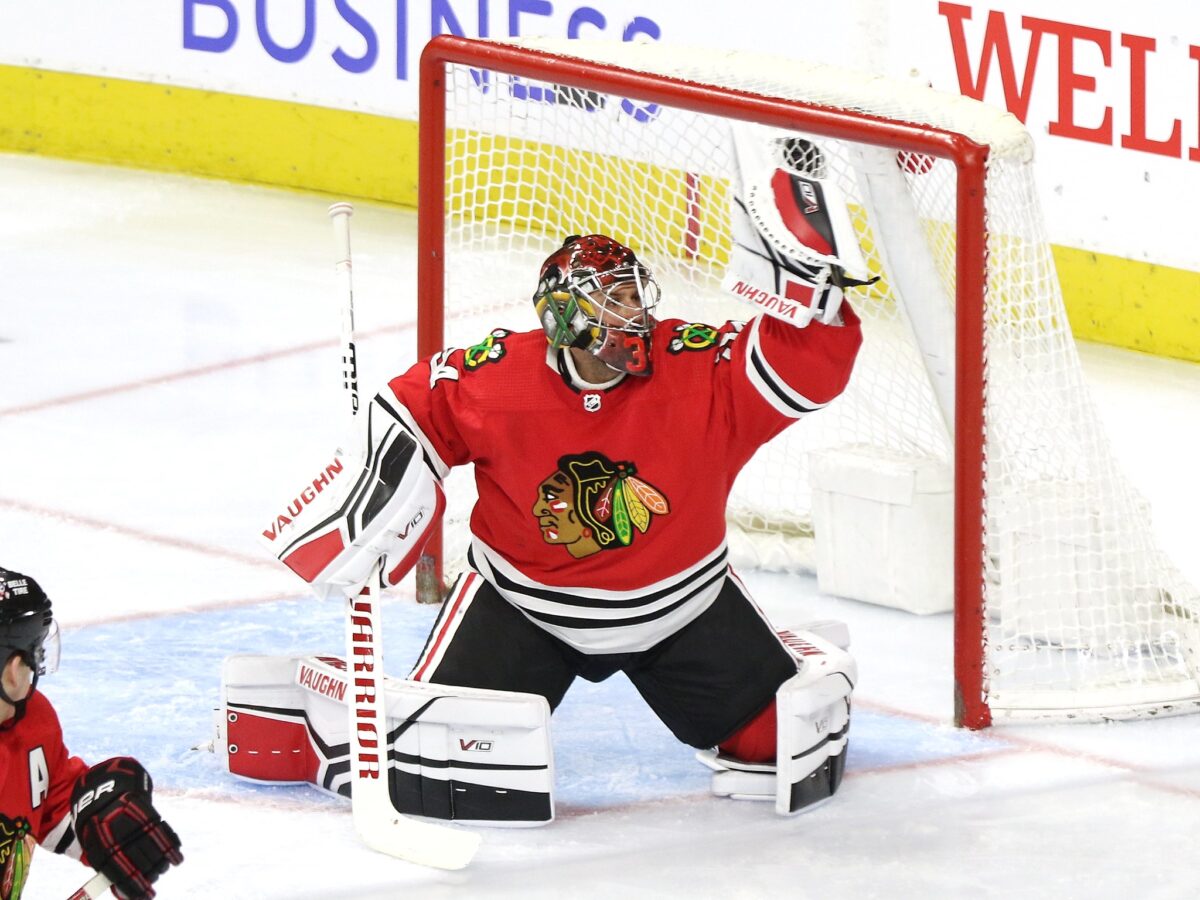 I could sit here and dissect every move of Dubas' that I thought was good for the team, but the point is that he destroyed the narrative of being a calculator guru who relied exclusively on numbers. He adapted accordingly, surrounded the team with veterans, and didn't double down on his mistakes. Did it translate to playoff success? No, and that's why he's not with the team anymore. But he certainly made a better effort than anybody since Pat Quinn had. 
The Worst of Kyle Dubas 
Remember earlier when I said that, at bare minimum, I could understand the logic behind most of Dubas' bad moves? Well, that doesn't mean that he deserves a pass for his worst moves in the past five years. The one that immediately jumped out at me was the Nazem Kadri-for-Tyson Barrie and Alex Kerfoot swap with the Colorado Avalanche. A trade that, at the time, looked okay. The Maple Leafs were getting a 60-point defenseman and a younger version of Kadri who had produced at roughly the same clip in 2018-19. 
Well, the trade didn't end up okay. Barrie only lasted one year in Toronto before walking as a free agent, and while Kerfoot did have a breakout season offensively in 2021-22 with 51 points, his offensive game was far too inconsistent and, frankly, didn't hold a candle to what Kadri was able to do with the Avalanche (as in…win a Stanley Cup) and eventually the Calgary Flames.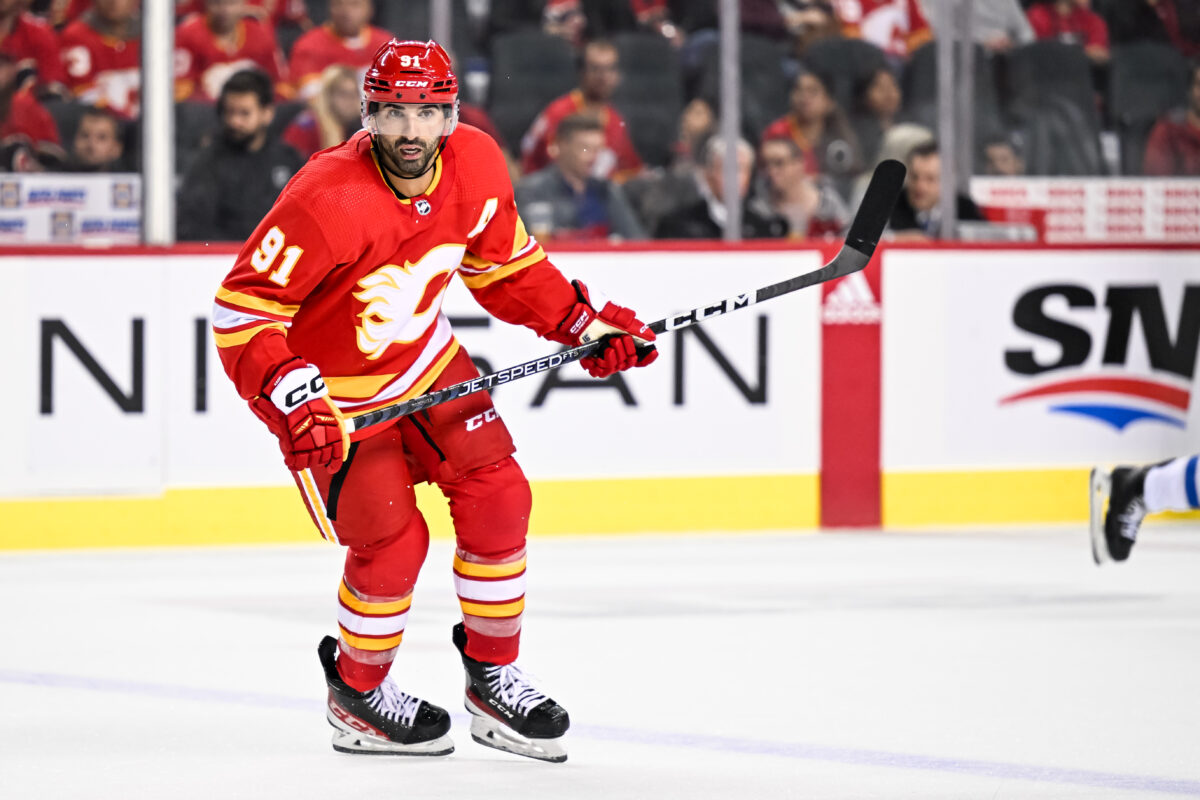 Another move, that I tried my hardest to rationalize, was the decision to protect Kerfoot in the 2021 Expansion Draft and expose newly-acquired Jared McCann instead. The move was also made in an effort to protect Justin Holl from being selected. McCann, of course, went on to score 40 goals with the Seattle Kraken in 2022-23, something the Maple Leafs could've used as a team that had an inconsistent offense of their own. 
Finally, we'll land on the contract negotiations with Auston Matthews and Mitch Marner, specifically the latter. Dubas takes a lot of heat for "giving in" to these two players, allowing them to cash out before demonstrating that they are worth that kind of money all through the regular season and the postseason. While this is true in a sense, I still maintain that had Dubas played hardball and soured his relationship with the two best young players since the Mats Sundin era, the clapback from the fans would have been just as loud, if not louder.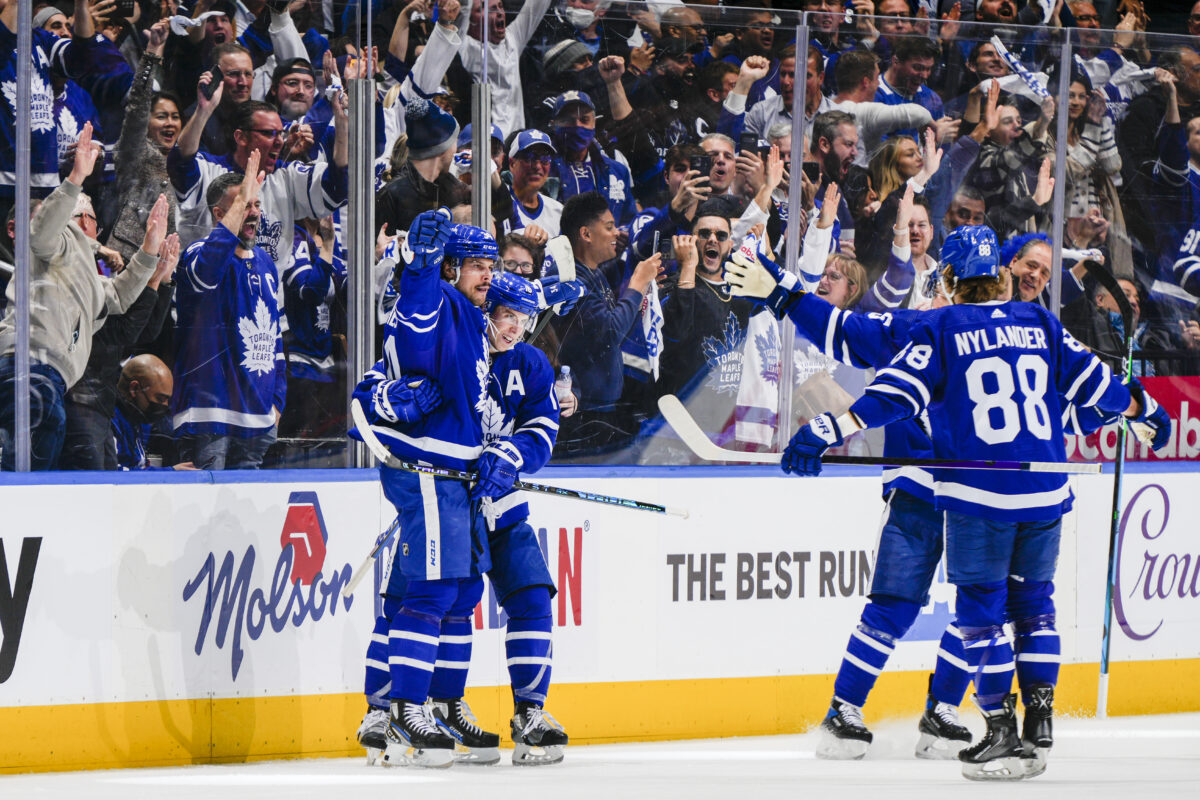 That being said, that doesn't mean we can't look back and say he made a mistake in those negotiations. The risk of something like that happening came with appointing a rookie GM who hadn't been front-and-center for negotiations like that before, and ultimately, it's a mistake that he'll likely know not to make in future negotiations with a different team. It's unfortunate that he had to make that mistake with the Maple Leafs, but it is what it is.
Dubas Ready to Move Forward With Career
The reality is, whether or not Dubas deserved better is irrelevant right now. He doesn't have a job with the Maple Leafs anymore. That might make this entire article pointless, but I felt that it was worth a reminder that his body of work compared to his predecessors should have pointed towards a much bigger success story than one playoff round win in five years. That said, it's time for the club to move on, as they evidently already have, and so has Dubas himself. 
Dubas is already receiving interest from a number of teams, including the Pittsburgh Penguins, and the Maple Leafs have reportedly kicked off their interview process in recent days as well, beginning by talking to former Calgary Flames GM Brad Treliving. It's unknown whether the Maple Leafs' GM job will be settled in the coming days or even before the NHL Draft and free agency, but whoever ends up with it is going to have a hell of a task at hand to kick off their tenure.