Mitch Marner and the Toronto Maple Leafs are doing well. Noah Hanifin and the Carolina Hurricanes are doing better than they have in recent seasons, but not quite as well as the Leafs. A look at these two top draftees shows different paths to the same end. They are young, playing in the NHL and contributing to their team.
The 2015 Entry Draft Top 3
The 2015 NHL Entry Draft was chock full of talent. Most of the first five players selected are now household names. Connor McDavid, drafted first overall by the Edmonton Oilers, is the most obvious as he's often compared to Sidney Crosby and even the great Wayne Gretzky.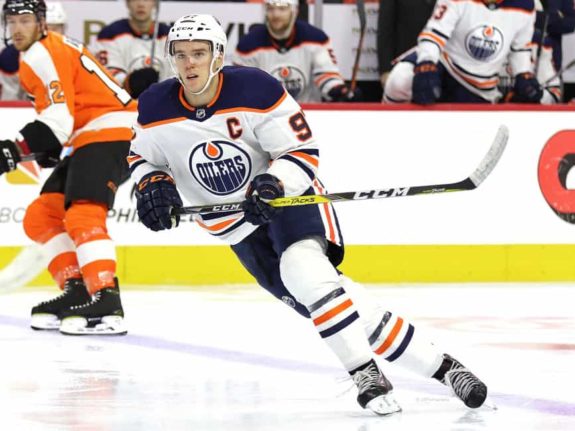 Jack Eichel, drafted second overall by the Buffalo Sabres was as touted as McDavid. Both began their NHL careers immediately after being drafted, and both are well-respected. In a candid assessment of the season thus far, James O'Brien wrote at nhl.nbcsports.com that both standouts have mediocre teams in common and are often blamed for their team's less-than-stellar play because they are so talented. O'Brien noted,
Here's hoping that McDavid and Eichel get some help, but with things sour for the Oilers (middle of the pack with contender aspirations) and Sabres (cellar dwellers despite dreams of big strides), the two are getting thrown under the bus at times.
The price of being considered elite is shouldering the blame, and McDavid and Eichel are no different. Fortunately for Marner and especially Hanifin, there is enough blame to go around when things go south.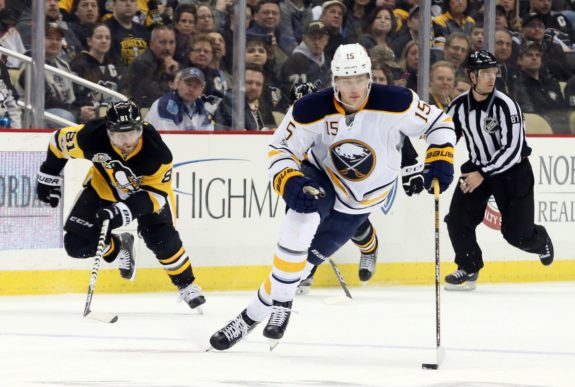 Dylan Strome, drafted third overall by the Arizona Coyotes, has yet to break into the NHL, having played with the Coyotes in seven games last season and two games this season. His stats are not at all in line with the hype that surrounded him when he was drafted.
He has no points in two games this season and had one assist in seven NHL games last season. The jury is still out on if he will be able to make the jump from the AHL Tucson Roadrunners, where he has six goals and 16 assists this season. Like McDavid and especially Eichel, the supporting cast for Strome is not strong and may hinder his chances of living up to his potential in the NHL.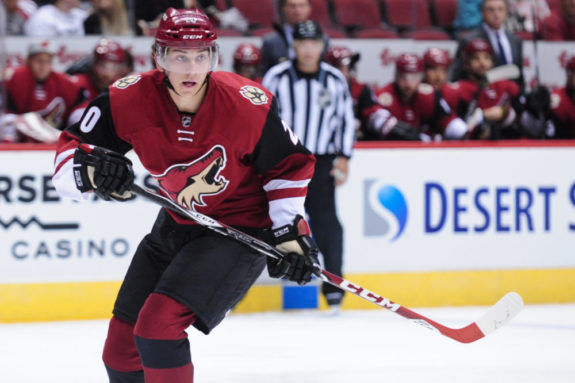 Marner Excels During the Wait
Marner was drafted fourth overall in 2015 by the Leafs. Unlike McDavid, Eichel and Hanifin, he did not immediately join his team in the NHL. He played the 2015-16 season with the Ontario Hockey League's (OHL) London Knights. He had an outstanding season, leading the team to the OHL Championship and to Memorial Cup victory. He was named the OHL playoffs MVP, winning the Wayne Gretzky 99 Award. He also was named the MVP of the Memorial Cup and was awarded the Stafford Smythe Memorial Trophy.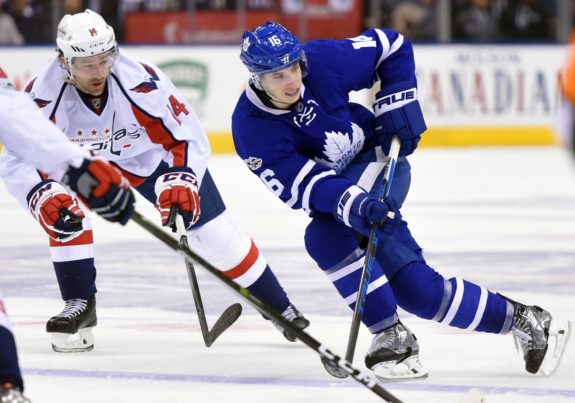 At the time, some questioned the Maple Leafs' decision not to bring Marner up right away. After all, three of the top five players drafted were playing and making an impact. Why not Marner, who was as hyped as the others as having a tremendous upside? But, the Leafs felt Marner should wait a season, and doesn't seem to be worse for the wait. In fact, neither do the Leafs. They are currently 18-8-1 with 29 points, good enough for second in the Atlantic Division.
They have lost their last two games, and Marner and crew will head to Raleigh on Friday night to face Hanifin and the Hurricanes, who are in the middle of a four-game homestand, and most recently were pounded 6-1 by the New York Rangers.
Hanifin's Immediate Impact
While Marner waited a year to make the move to the NHL, the Hurricanes threw Hanifin onto the ice right away. The former Boston College standout quickly adjusted to the big time and played an important role on head coach Bill Peters' defense. While Marner was skating for the Knights, Hanifin put up four goals and 18 assists in the 2015-16 season. He was also a minus-14.
https://twitter.com/k_morton9/status/929397715510980610
Scott Darling, acquired this past offseason to be the 'Canes number one goalie said in his initial interview that he had played summer league hockey with Hanifin and, "knows how great he is." High praise from a guy who played for a team that has won the Stanley Cup and that has had quality defensemen for a long time.
Last season, Hanifin showed a slight improvement on the score sheet with four goals and 25 assists for 29 points. He was a minus-10. While no one is saying that Hanifin is an elite defenseman, at least not yet, he has made the most of his opportunity to play in the NHL. He is on track this season for another point total similar to, if not better than, what he put up in his first two seasons, with two goals and seven assists already on the board.
Marner or Hanifin?
So far this season, Marner has two goals and 14 assists. The Leafs have been experimenting with Marner and the outstanding Austen Matthews being on the same line. Look for that in their tilt with the Hurricanes Friday night. While head coach Mike Babcock initially said that fans should not get used to seeing them together, Terry Koshan at torontosun.com wrote yesterday that will likely be together Friday:
As Maple Leafs coach Mike Babcock continues to try to find a winning combination among his forward lines, expect Matthews, Marner and Zach Hyman to be together again when the club meets the Carolina Hurricanes on Friday night.
Koshan quotes Matthews as saying that Marner is really easy to play with. This could be problematic for the Hurricanes, who have had problems with Darling keeping shots out of the net. Backup goalie, Cam Ward gets the nod against the Leafs, and plays like this will keep the Hurricanes' defense and Ward on their toes:
https://twitter.com/JeffVeillette/status/932074124075241472
Hanifin is slated to be on the third defensive line against the Leafs, paired with Trevor van Riemsdyk. If you had to say, "Give me one or the other," I'd have to go with Hanifin. He came in to the NHL and has not looked back. Sure, he makes mistakes, but so does the most seasoned veteran defenseman. Of course, I wouldn't hate life with Marner, but my nod goes to Hanifin. Either way, it will be great to see both of them going at it on the ice in Raleigh.