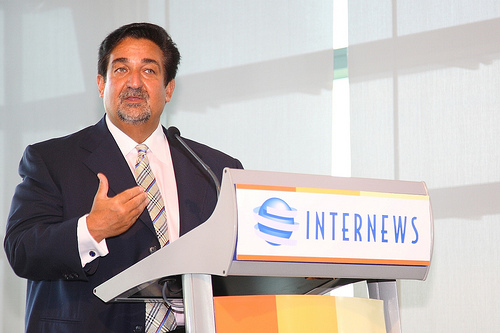 The Washington Capitals announced Saturday morning that GM George McPhee's contract would not be renewed for the upcoming season, and head coach Adam Oates had been relieved of his duties. Additional changes regarding personnel are also being discussed, as the status of the Capitals' assistant coaches is currently unknown.
Am told the #Caps assistant coaches haven't been informed of their status yet.

— Katie Carrera (@kcarrera) April 26, 2014
The biggest controversy, however, revolves around Ted Leonsis's decision to let McPhee's contract expire. After 17 years spent with the Capitals, McPhee is officially on the job market, and his success make him a viable candidate for a GM position, perhaps in Vancouver.
His achievements were impressive. In his first year as GM, he helped guide the Caps to their first Stanley Cup Final appearance in history. Shortly after, he was responsible for successfully rebuilding the franchise through drafting young stars and making difficult trades. But these accomplishments didn't outweigh his many blunders, which led Leonsis to let him go.
As Leonsis begins the process of replacing the only Capitals GM he's ever known, there are valuable takeaways from McPhee's tenure that would prove useful in the hiring process.
Utilize the Draft
One of McPhee's assets was his ability to draft quality players. Whether he capitalized on obvious choices like Alex Ovechkin or snatched up late bloomers like Riley Barber, McPhee generally used the draft to his advantage.
Andre Burakovsky comes to mind when thinking of McPhee's recent success in drafting young players. Despite reservations about his size and ability to adjust to the North American game, the Swede has quickly become one of the Capitals' top prospects and within a few seasons should become a fixture on the roster.
36 of the 142 players drafted by McPhee have played for the Capitals. Some of his picks were indisputably excellent (see Nicklas Backstrom, John Carlson, etc.) Others, like Mike Green and Marcus Johansson, are more questionable. Though McPhee has an eye for identifying diamonds in the rough, he has been less successful in his endeavors to draft defensemen.
He stockpiled numerous bottom-four blueliners without acquiring many shutdown defensemen, which the Capitals sorely lack. It is imperative that the Capitals' next GM excel in drafting a variety of players without overlooking underrated potential.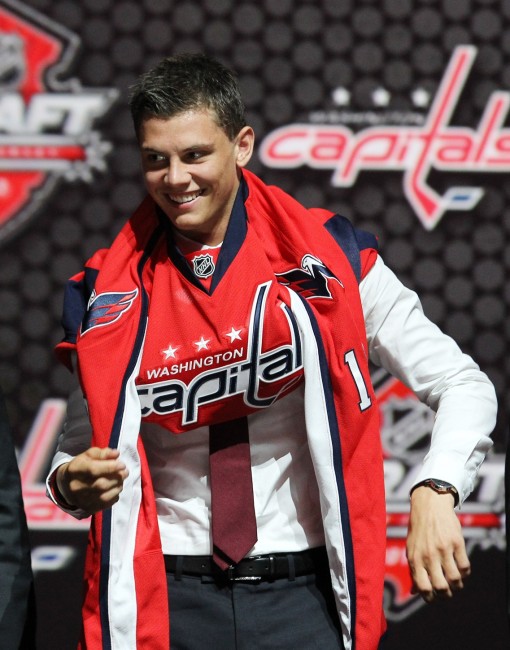 Planning for the Future
McPhee may have excelled in drafting young talent, but handling said talent was another matter. His infamous Forsberg-Erat trade will likely go down as one of the worst in Capitals history, especially if Forsberg blossoms into a scoring machine at the NHL level. Until that happens, however, McPhee will continue to be vilified for trading away one of the Capitals' top prospects in exchange for Martin Erat and John Mitchell–both of whom were dealt within a year of joining the organization.
McPhee's intentions were clear: sacrifice future potential for a short-term fix to what in retrospect was a deeper problem. The trade was a high-risk, high-reward move, and although it hasn't played out in full, a strong case can be made for deeming it a failure. Not only did the Capitals give up a top prospect and receive little in return, their handling of the deal may have damaged their reputation in the eyes of players and agents alike.
The criticism McPhee garnered was admittedly well-deserved, especially when Erat failed to come close to his previous offensive production. After spending the majority of his limited ice time on the fourth line, Erat requested another trade and was eventually dealt to Phoenix. A similar situation arose at this year's deadline when Anaheim's Dustin Penner was acquired in exchange for a fourth-round pick at the upcoming draft.
Though dubbed a "steal," Penner became a sterling example of how McPhee's get-rich-quick philosophy was ultimately detrimental for both team and player. Penner, whose presence was supposed to help the Caps make a final playoff push, was relegated to the fourth line and contributed little. Once again, long-term interests were undermined in the name of unlikely short-term success.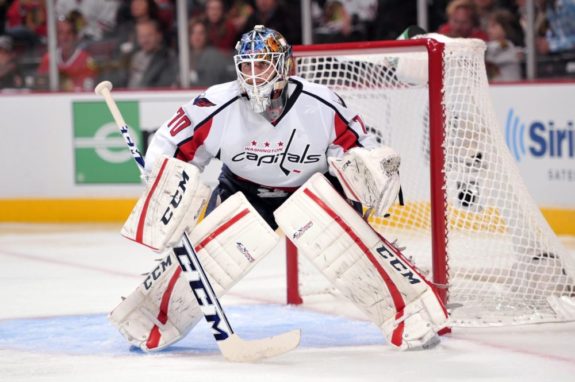 Valuing Statistics
The value of advanced stats is being heavily debated throughout the hockey community, but certain stats are unquestionably valuable and telling about a team's likelihood of success. The 2013-14 Washington Capitals allowed around 30 shots per game, which placed a huge burden on their goaltenders. While Braden Holtby, Michal Neuvirth, Philipp Grubauer, and Jaroslav Halak stepped up to the challenge, superb goaltending disguised many of the team's underlying issues.
By relying on their goalies to bail them out, the Capitals frequently became passive. Had it not been for the quality of their goaltenders, the Capitals likely would have compiled a worse record than 38-30-14. Many of those losses would have been blowouts at the hands of their opponents. Though goaltending often kept them alive, the Capitals did little to alleviate their netminders' struggles by working to allow fewer shots.
McPhee saw no issue with this destructive mentality and claimed that the Capitals' style of play led to allowing additional outside shots, which was supposedly beneficial for the goalie in question. This flawed logic demonstrated a lack of understanding at the most basic level of what the Capitals needed to be successful, never mind a willingness to improve what most would consider an alarming statistic.
Fancy stats were not the issue here; any GM should have recognized and been concerned by the Capitals getting outshot to such a vast extent–which categorically ranked the team among the likes of the Edmonton Oilers and Buffalo Sabres, neither of whom had anything remotely resembling a successful season.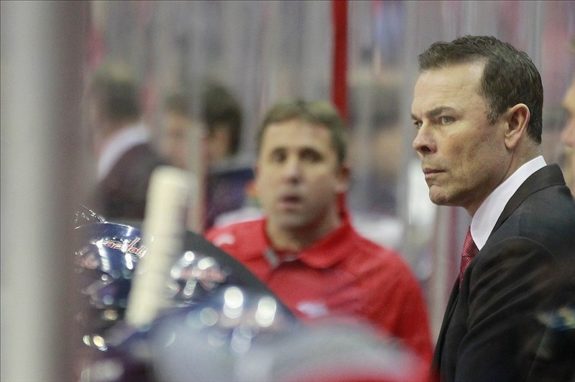 Communication with Coaches
As mentioned earlier, Erat and Penner were unnecessary additions to a team that was already struggling. To be fair, however, these players were misused by Oates. Both were perfectly capable of playing top-six minutes–Penner played on Anaheim's top line with Corey Perry and Ryan Getzlaf–yet Oates chose to waste their skills by using them as grinding fourth-liners. Neither player was accustomed to this style, and being forced into such a role severely restricted them from making the contributions McPhee had anticipated.
While McPhee should not be criticized entirely for Oates's poor coaching choices, he did fail to communicate his intentions and thus created additional problems. No sane GM would bring in a player with Erat's cap hit to play on the fourth line. And why would someone like Penner go from playing on the Ducks' top line to sharing ice time with Jay Beagle and rookie Tom Wilson?
If Oates had no interest in bringing in these types of players, he should have made that wish known to McPhee. On the flip side, McPhee should have clearly established why he brought in Erat and Penner. The opposing viewpoints did not make for a cohesive team, which McPhee's predecessor should aim to settle.
The Capitals' next GM could turn the team back into a viable Stanley Cup contender, or settle for mediocrity. McPhee's time in DC was defined by extreme highs and extreme lows–the Capitals went to the Stanley Cup Final, captured their first-ever Presidents Trophy, and won numerous division titles. Yet attachment to past success clouded the future, and the pattern will continue until the organization is able to strike a balance between risk and reward.