As the 2020 NHL Trade Deadline approached, Tampa Bay Lightning general manager Julien BriseBois decided to take a gamble. He went out and acquired Blake Coleman and Barclay Goodrow, trading both 2020 first-round picks he had in the process.
Related: The 5 Most Iconic Goals From the Lightning's Stanley Cup Run
As we now know, these moves by BriseBois ended up being a great decision. Both Coleman and Goodrow factored heavily in the Lightning taking home the 2020 Stanley Cup, showcasing that they were worth their steep asking price on deadline day.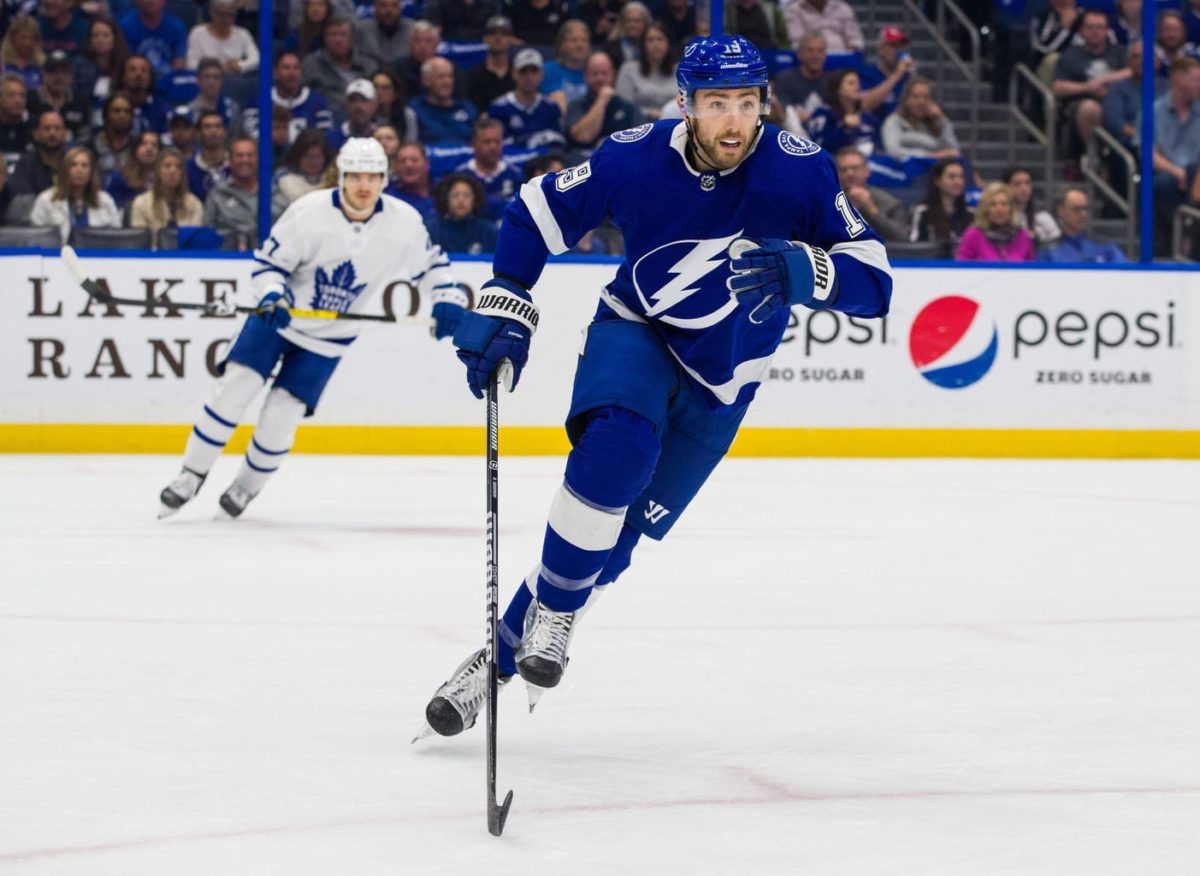 Now that the dust has settled on the playoffs, however, the Lightning look forward to the 2020 NHL Draft without a first-round pick. While bolstering their roster for a Cup run ended up being the right choice, not having a first-rounder does kill a lot of the hype entering a deep draft.
This doesn't mean that Lightning fans should ignore draft day since they no longer have a first-rounder. There is an incredible amount of talent that BriseBois can pull out of all levels of this class, as well as potential trades that will keep everyone busy.
Lightning Can Make the Most Out of Remaining Picks
Even without a first or fifth-round selection this year, the Lightning still have eight picks at the draft, with two selections in the third, fourth, and sixth-rounds. Sure, these aren't sexy picks on paper, but the Bolts have consistently proven that they can pull meaningful prospects out of the second, third, and even fourth-rounds.
Considering the depth of the 2020 Draft class, the Lightning can land some incredible talent that they can let develop for a few years while the majority of their core is still competing for a Stanley Cup. Using THW's own Larry Fisher's Mock Draft as an example, Tampa Bay could end up with a plethora of high-ceiling forwards, defensemen, and even a goaltending prospect to help replenish their farm system.
As said by Fisher:
Make no mistake, Tampa Bay is swinging for the fences with this draft class, which has the makings of a grand slam for Al Murray and his scouting staff.
The idea of Tampa Bay's scouting staff taking grand slam swings this year should excite fans, as they have shown that they know how to evaluate talent that others may overlook. Even if only one or two players reach the AHL to further develop their game, that would be an amazing feat for a franchise that just won the Stanley Cup.
Who Could the Lightning Target at the Draft?
As always, it is impossible to predict who will be available for the Lightning to draft, especially when their first pick won't occur until the end of Round 2. With that in mind, let's take a look at a few players that could be on Tampa Bay's radar should they still be on the board.
The first name to remember is Alexander Pashin, an undersized forward with an incredible skill set that Fisher projected the Lightning to select in his mock draft. Pashin fits the Lightning's offensive style perfectly and could be the next small forward to thrive in Tampa Bay should he still be available.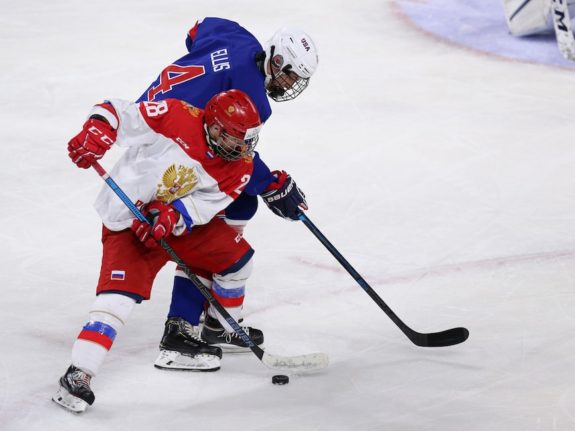 If the Lightning decide to add more size to their line-up, then there will be plenty of options for that as well. The 2020 Draft class features a number of power forwards expected to go from Rounds 2 through 6 that need time to develop, but have NHL-caliber toolkits to build upon. Some names to keep in mind who fit this role are Daniel Torgersson, Bogdan Trineyev, Roby Jarventie, and Maxim Groshev.
Also, given their history and lack of depth at the position, expect the Lightning to select at least one goaltender. This draft has a lot of raw but talented goalies who will likely be available in the sixth or even seventh-round, presenting some value options for BriseBois. While these kinds of picks are far from a sure thing, it's never a bad idea to add depth at the position when there's relatively little risk involved.
Expect Trades to Shape Lightning's 2020 Draft
When you look at the cap-crunch that the Lightning are experiencing, you know that BriseBois will be making more than picks on draft day. He will be working the phones, trying to make a trade to clear space so he can re-sign younger players while maximizing the value of his veterans.
It is impossible to know who will get dealt on or before the draft, but it seems likely that at least one veteran player on a long-term contract will be traded by the Lightning. This situation will be similar to how BriseBois moved J.T. Miller at the 2019 Draft for a 2019 third and a 2020 first-round pick, maximizing his value while clearing some cap space.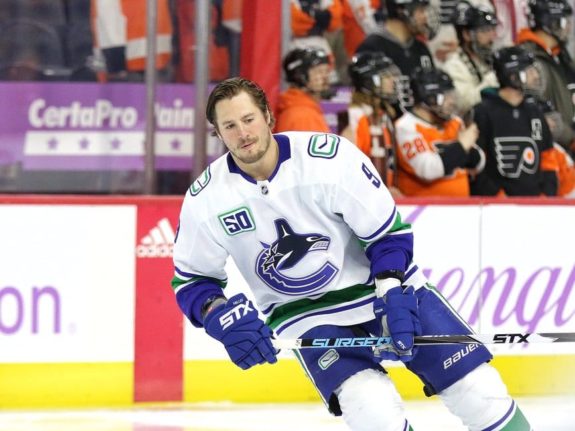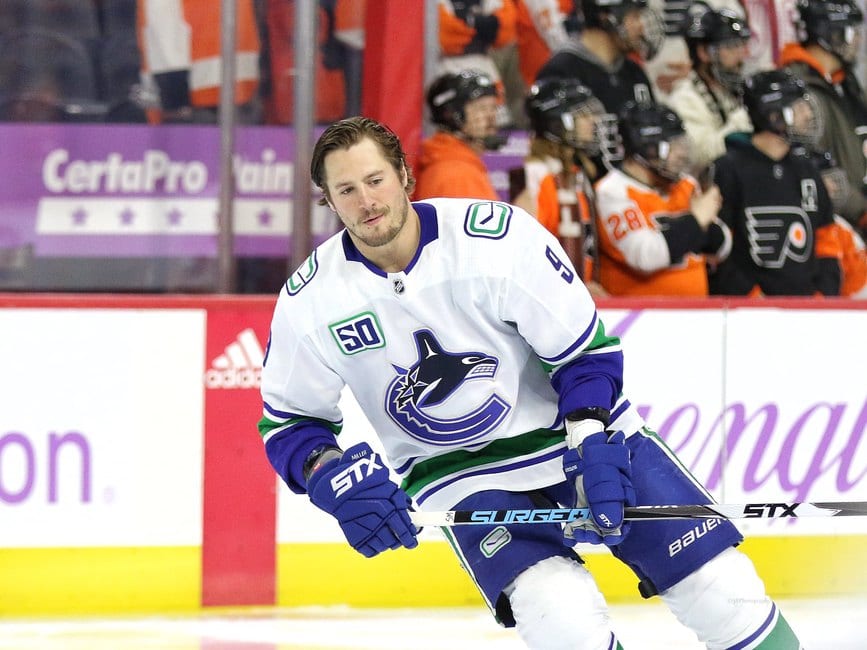 If played properly, BriseBois can make one or two moves that allows him to stockpile a few more picks in this deep class while clearing needed cap. Yes, it will hurt Lightning fans to see some of their favorite players jettisoned from the franchise so soon after winning the Stanley Cup, but that is the nature of the business.
Expect Lightning to Be Active at the Draft
Despite trading both of their first-round picks, the Lightning will be very busy at the 2020 Draft. Between the eight selections they already have, and the potential for trades, there will be plenty to talk about leading up to draft day.
Related: What the 2020 Stanley Cup Means for the Lightning
Even if BriseBois is unable to swing a big trade, this is a deep and talented draft class that can produce NHL-caliber prospects throughout. All it takes is one or two players to hit for this to be a successful draft. Given their picks and pedigree, it is likely that Lightning fans will be hearing about the 2020 Draft class for years to come.
---
---