Well, it finally happened. After what felt like a season of speculation, rumors, fake tweets, and, of course, some good old-fashioned red herrings, the Tampa Bay Lightning have their man. It took Lightning general manager Steve Yzerman until the last minutes of the deadline, but he managed to acquire Ryan McDonagh and J.T. Miller from the New York Rangers for a 2018 first-round pick, forward Vladislav Namestnikov, forward Brett Howden, defenseman Libor Hajek and a conditional second-round pick in the 2019 draft.
McDonagh Is the Lightning's Answer
This is a true blockbuster trade for the Lightning. Yzerman rarely parts with futures, so when he decided to give up Howden and Hajek for McDonagh, he did so in order to fix the biggest issue on his team. This wasn't a trade Yzerman necessarily wanted to make, it was one he had to make in order for the Lightning to be at their full potential come playoff season.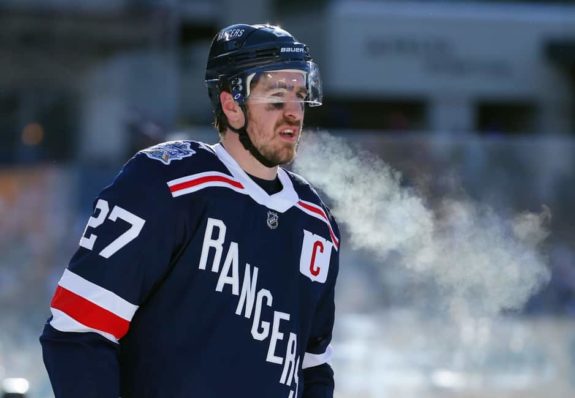 With McDonagh added to their lineup, the Lightning have found a consistent defensive partner for Victor Hedman. This season, Hedman has been saddled with a rotating linemate who is often not up to the task of top-line NHL minutes. As a proven veteran who was one of the Ranger's top defensemen in recent years, McDonagh is more than up to the task of taking on top-line minutes with Hedman.
The only concern about McDonagh is the fact that he is a natural left-handed defenseman. While he has played on the right side in major events like the Olympics, there is always the concern that this won't translate to Tampa Bay. If he is unable to find chemistry next to Hedman, the Lightning would have to break up their second pairing of Mikhail Sergachev and Anton Stralman to fill in the gaps. While this is worse case scenario, it is always a possibility when a player is moved to their off hand.
Lightning Sell High on Namestnikov
The one current roster player departing Tampa Bay in this trade is Namestnikov, the Lightning's first-round pick in the 2011 draft. Namestnikov had a successful career with the Lightning, culminating in a top-line role with Steven Stamkos and Nikita Kucherov this season. While playing alongside these top players, he experienced a breakout season, putting up 20 goals and 44 points, both career highs.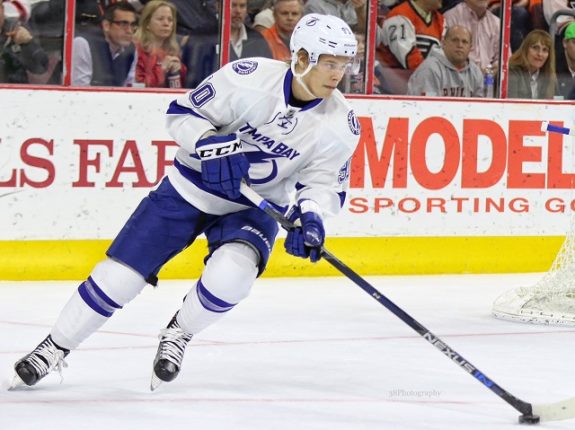 This strong play is the exact reason why Namestnikov was traded at the deadline. As a restricted free-agent this offseason, he would likely demand a bridge contract somewhere between three to four million dollars to match his increased productivity. While this is fair value for a young 20-goal scorer, it is likely more than Yzerman was willing to pay. With his team set to experience a cap crunch in the coming years, he decided it was better to sell high on Namestnikov rather than lose him for nothing in free agency.
Also, by bringing in Miller, the Lightning got an immediate replacement for Namestnikov to help with their playoff depth. Miller is a proven NHL forward who could find his next level of play with a talented Lightning squad fighting for a cup. If things don't work out, he is a restricted free agent this season, so the Lightning can easily walk away from him or trade his rights at the draft.
What the Lightning Didn't Give Up
In many ways, what is most impressive about this trade is what Yzerman didn't have to give up to acquire McDonagh and Miller. While Howden and Hajek were two top prospects within the Lightning organization, they still have one of the deepest prospect pools in the NHL. Currently, their AHL affiliate, the Syracuse Crunch, has up to 10 rookies starting on any given night, with the majority of those players coming from the 2015 draft.
With a talented 2016 draft class incoming next season, the Crunch were going to have a real logjam of young talent within the next year. Even without Howden and Hajek in their system, they are still likely to have forwards Taylor Raddyish and Boris Katchouck ready in 2018. By 2019 at the latest, top defensive prospect Cal Foote should be taking on major minutes in Syracuse, mitigating the loss of Hajek.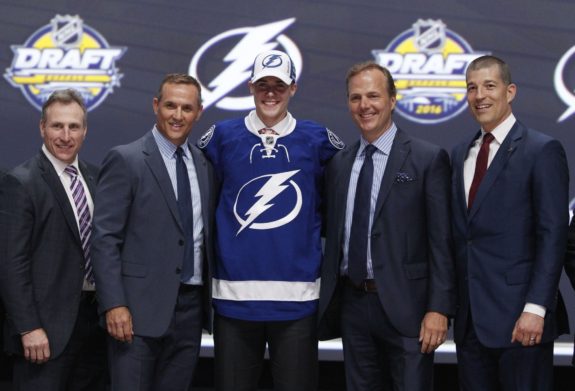 More importantly, the Lightning didn't have to part with roster players like Brayden Point or Sergachev in order to bring McDonagh to Tampa Bay. These young, cost-controlled players are already established in the NHL and will be an integral part of the Lightning for more than one playoff push.
Yzerman Played His Game at the Deadline
Currently, this trade is a perfect example of a win-win for both the Lightning and Rangers. The Lightning got their defenseman and some depth while the Rangers stocked up on young talent and draft picks that will expedite a rebuild. Even if the Lightning aren't able to re-sign Miller or McDonagh after their contracts expire in 2018 and 2019, respectively, this was still a worthwhile trade for Yzerman. It makes the team better for now and next season in a way that doesn't mortgage the future.
Or, as one could call it: the perfect Yzerman trade.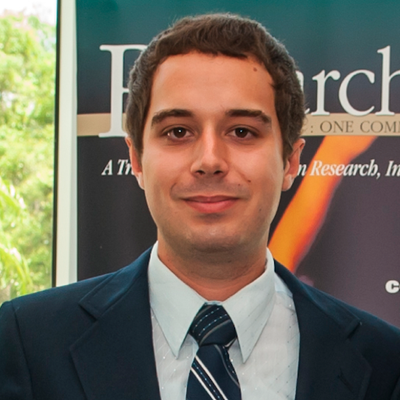 Eugene Helfrick is a Tampa Bay Lightning writer who is actually from Tampa Bay. He has written about the Lightning for six years, covering everything from their run to the 2015 Stanley Cup Final, to their crushing first-round exit in 2019, to their redemption in the bubble in 2020. While he is happy to talk about just about anything from cows to cars to video games, hockey will always remain one of his favorite pastimes.