In their recent letter to fans, the New York Rangers discussed how they are ready to start the rebuilding process at this trade deadline. With this declaration, recent trade rumors linking the Tampa Bay Lightning to Rangers defenseman Ryan McDonagh suddenly seem more plausible.
…Both teams appear to looking at the usual (trade bait) suspects. Bearing in mind "looking at" isn't the same as "trading for," TB, for example, would be doing due diligence on a bunch of D, including a guy like NYR Ryan McDonagh amongst others…

— Bob McKenzie (@TSNBobMcKenzie) February 3, 2018
While inquiring about McDonagh is far from an offer, Lightning general manager Steve Yzerman has been collecting talent from the Rangers since their blockbuster trade at the 2013-14 deadline that sent Martin St. Louis to New York and Ryan Callahan to Tampa Bay. Three former Rangers are nightly starters for the Lightning, including Callahan, Anton Stralman and Dan Girardi along with Brian Boyle who acted as an emotional leader for Tampa Bay for two and a half seasons before being traded at last years deadline.
So, the precedence is there for the Rangers and Lightning to make a big deadline trade. McDonagh has friends and former teammates in Tampa who could help him transition into the team, while the Lightning have the assets necessary to make a big move. This poses the question — is McDonagh's short-term upside enough to offset the incredible future cost to the franchise?
McDonagh Would Make the Lightning Better
To put it simply, he would make the Lightning a better team approaching the playoffs. He has played top pairing minutes with the Ranger for years, oftentimes carrying a mediocre partner on the blue line along with him. If he were paired with a defensive stalwart like Stralman, he would have the freedom to move on the ice in a way he hasn't in years.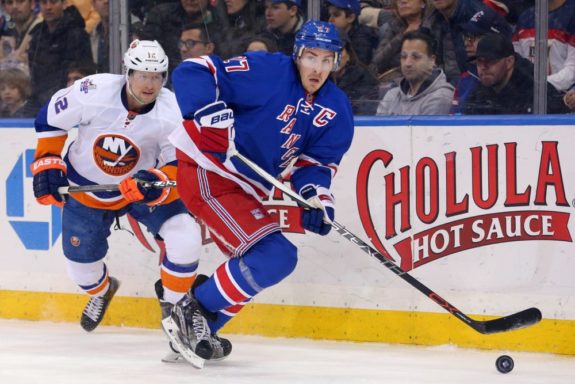 McDonagh would also give the Lightning the experienced defensemen they needed to run their second powerplay unit. While Victor Hedman has been anchoring the teams top unit for years, their second unit has had a cycling powerplay QB until Mikhail Sergachev took it over this season. While he has done an incredible job during his rookie season taking on the responsibility, heading into the playoffs he could become a liability just due to a lack of experience. With 10 of his 24 points already coming on the powerplay this season, McDonagh knows how to score with the man advantage and could experience a windfall on the Lightning's talented special teams.
McDonagh Will Be a Hot Trade Commodity
While it is easy to see the positives of a trade scenario, there are a lot of risks for the Lightning acquiring him as well. First and foremost, not only is McDonagh a top defender, he is also on a team friendly contract through the 2018-19 season. Given how difficult it is to find experienced defensemen, even as a rental, there will likely be multiple teams interested in McDonagh's talents on his current contract.
If they aren't careful, the Lightning could find themselves in a bidding war for McDonagh at the deadline. If the Lightning won't include a roster player like Brayden Point or Sergachev, they would need to give up multiple top prospects from juniors and the AHL along with high draft picks in future drafts. Expect names like Brett Howden, Cal Foote, Taylor Raddyish and/or AHL All-Star Mithell Stephens to be apart of a package for McDonagh.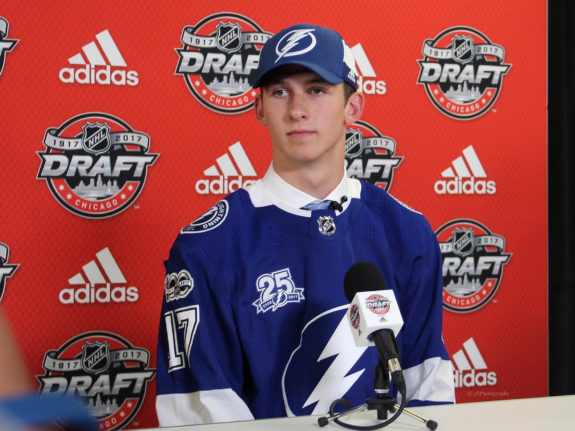 Even if the Lightning have one of the deepest prospect pools in the league, that would be a lot of talent and recent top picks to part with. With the team needing to re-sign the likes Kucherov and Brayden Point in the coming years, having young, cost-controlled talent is a necessity for the future success of the franchise.
Lightning Should Ask 'Why' Instead of 'Why Not'?
If McDonagh were a right-shot defenseman, bringing him in to play next to Victor Hedman would create one of the top defensive pairings in the league. The problem is… he is a left-shooting defenseman. This means he would either have to play on his off side next to Hedman with the hopes of a quick adjustment to the change, or he would play behind Hedman on the second pairing.
While there's nothing wrong having someone of McDonagh's caliber behind Hedman, the whole point of making a blockbuster trade is to fix a team's most glaring issues. What the Lightning need most is a partner for Hedman who can eat 20 minutes a night during the playoffs, not someone to play behind him. If McDonagh isn't this player, it would be a bit foolhardy to give up big assets for him.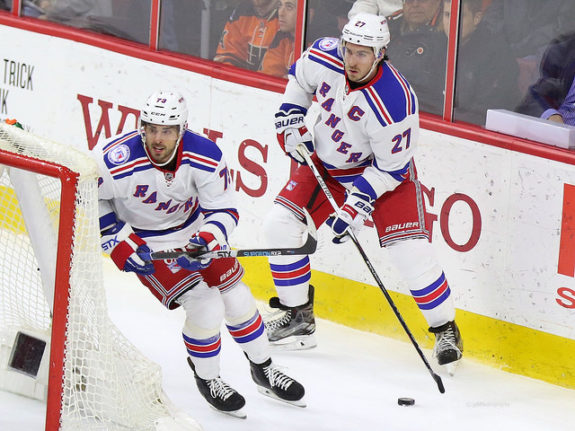 Besides, trading for McDonagh would likely relegate rookie Sergachev to the team's third line. For the majority of the season, Sergachev has played far above expectations while paired with Stralman. While this season has already been pivotal in Sergachev's development process, putting him with a less reliable partner than Stralman could stifle a year worth of growth and development. Also, experiencing meaningful minutes during the playoffs would be the perfect cap for Sergachev's first year in the NHL.
Cost Outweighs Benefit to Lightning
For the right team, trading for McDonagh at the deadline would be a franchise-altering move worth his extreme cost. That team isn't the Lightning, though. While he would help the Lightning's quest for a championship, he just doesn't fix the team's glaring issues that are more likely to cost them a chance at the Stanley Cup this season. Unless Yzerman can strike a good deal for the Ranger's top defenseman that I can't see yet, the Lightning should look elsewhere for their defensive upgrades at the deadline.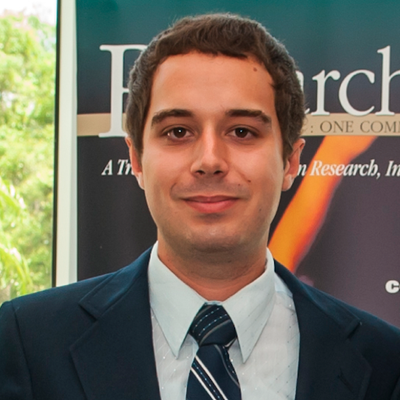 Eugene Helfrick is a Tampa Bay Lightning writer who is actually from Tampa Bay. He has written about the Lightning for six years, covering everything from their run to the 2015 Stanley Cup Final, to their crushing first-round exit in 2019, to their redemption in the bubble in 2020. While he is happy to talk about just about anything from cows to cars to video games, hockey will always remain one of his favorite pastimes.