The NHL's trade deadline came and went this week and Max Pacioretty is still a member of the Montreal Canadiens. For now. He remains Captain despite rampant trade speculation that Pacioretty would get moved and recent reports that Pacioretty requested to be traded. Max Pacioretty may still be a Montreal Canadien, but for how long?
Trade Speculation
As many as ten teams were linked with Max Pacioretty in the run-up to the Feb. 26 trade deadline. Some included the Los Angeles Kings, San Jose Sharks, Florida Panthers, Anaheim Ducks, Calgary Flames, Carolina Hurricanes and New York Islanders.
The ask for Pacioretty was high. "I think a lot of the GMs are telling me that's based on Max Pacioretty and the ask from the Montreal Canadiens," Nick Kypreos stated on Hockey Night in Canada. "Some teams are telling me as many as four pieces: a first-rounder, a second-rounder, a warm roster body, and a top prospect." These pieces would have to include a top center prospect.
See Ya, St. Louis
Early this month, I suggested that Montreal should trade Max Pacioretty to the St. Louis Blues ahead of the trade deadline this year. I argued that St. Louis is a team who will make the playoffs and have a pool of prospects – especially at center – that could be part of the inevitable Habs rebuild. That prediction blew up when the Blues became unexpected sellers, trading Paul Stastny to the Winnipeg Jets for a first-round pick.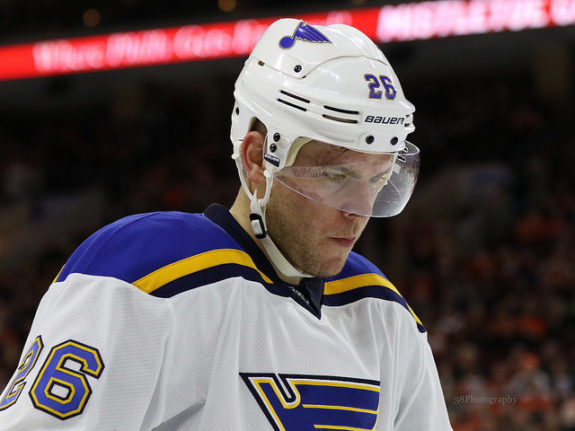 Trading Statsny, a second line center, signals that the Blues may be moving some of their center prospects into roster spots. It made trading another center before the deadline extremely unlikely.
Does Pacioretty Want to Stay?
While rumors have been rampant, most media in Montreal had been reporting that Pacioretty wanted to stay in Montreal. He had recently built a home, was in his third year as Captain of the club and still had a year on his contract. Until recently, there was no doubt that he wanted to stay in Montreal.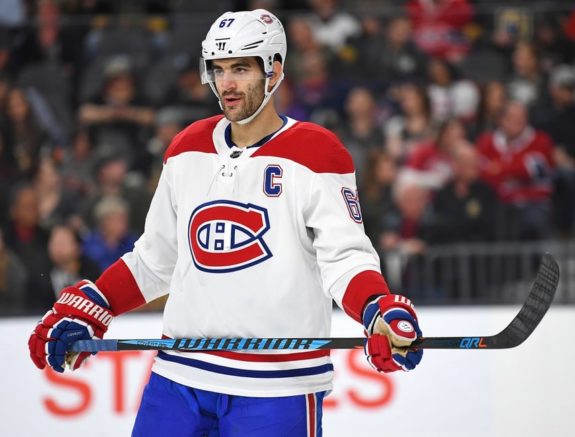 Moreover, if Pacioretty wanted out of Montreal, one would have assumed fans would hear about it. But so far, nothing has been reported regarding the Habs' captain wanting out of Montreal. Hours before the trade deadline, TSN's Bob McKenzie suggested: "At this point, unless things change substantially, I'd be really surprised Max Pacioretty moves today."
Request to Be Traded?
Over the weekend, Elliotte Friedman and Nick Kypreos suggested Pacioretty wanted to be traded. This claim was repeated on TSN 690 on Monday.
Few would blame Pacioretty for wanting a fresh start. After a horrible year, many fans have soured on Pacioretty. Some want him to lead this team and make it better by virtue of wearing the "C" on his sweater. Even the biggest Pacioretty critics must know that no captain can make a mediocre team magnificent. Others want him to be more of a bruiser, take the body and use his size as a power forward would.
One bar in Montreal went so far as hosting a "Bye-Bye Pacioretty" night. The bar featured $0.67 cent shots in honor of Pacioretty's jersey number and discounted pints. Ouch.
"It's not an ideal situation because what's starting to happen is this cloud of negativity is starting to go around Max Pacioretty. He got booed pretty good on Saturday night. He becomes the focal point for a lot of unhappy Montreal Canadiens fans with the way the year has gone, which probably isn't fair. Not probably, it's not fair. Nevertheless that's the dynamic of the marketplace. And there's no question in my mind (GM Marc) Bergevin would like to make a move, but he's got to get something in return. It's not a garage sale."
Moving on from Max?
The biggest challenge to trading Pacioretty is that no trade will bring back the kind of scoring the Habs need in the short term. Max has been an important part of this team and a steal for the Habs, consistently scoring 30 goals for a mere $4.5 million through 2018-19. Until there is confirmation that Pacioretty requested a trade, idle speculation serves no one.
Former Montreal Canadien Guy Carbonneau suggested the Habs should be building around Max and not look to trade him. Had Bergevin better managed the talent on this team and the playoff window, Pacioretty would not have struggled as much as he has this year. He didn't though, and now, one way or another, it seems likely that Max Pacioretty is not long for the Montreal Canadiens.
Lose, Lose
Pacioretty may still be traded at the draft this summer. He might be kept on until next year's trade deadline, when he would look more like a traditional rental for a team hoping to make a deep run. However, by not trading Pacioretty by the trade deadline, both the Canadiens and Pacioretty have lost out.
Trading him this week would have given the receiving team two bites at the playoff apple before having to negotiate a pay rise for Max. This would have ensured a better return in terms of a player, picks. and prospects.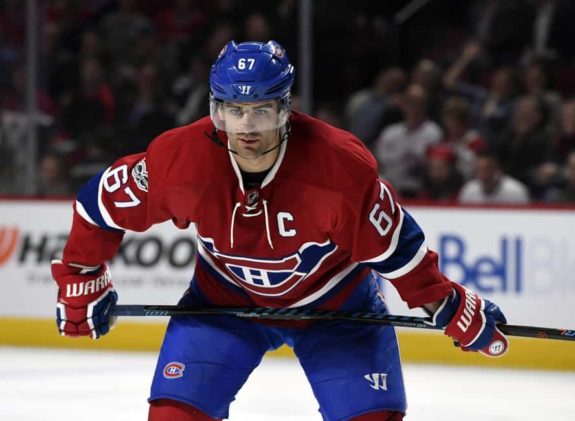 Had Max been traded, he would have had a chance to turn the page on this season. He would have thrived on a team with a defense that can make a quick first pass, and by playing with a legitimate top-line center. He would have done better without the weight of the captaincy in Montreal off his shoulders.
Not trading Pacioretty is yet another blemish on Bergevin's spotty, pockmarked tenure in Montreal.
Criminologist by training. Hab fan for life. Aspiring Beer League hockey star.