It's over.
Everybody take a deep breath, smoke 'em if you've got 'em and settle in for what figures to be a dead sprint toward and through the playoffs.
The Boston Bruins, owners of the NHL's fourth-best record as the deadline passed, refused to sit idly-by while the competition bolstered their lineups in anticipation of their own deep playoff run. With numerous players in the midst of a career-year and the team really gelling as a cohesive unit, failing to "buy" in some capacity would have been a disservice to such a talented and competitive squad.
The acquisitions of Nick Holden, Tommy Wingels and Brian Gionta figure to go a long way toward solidifying Boston's depth for the push, with 184 games of battle-hardened playoff experience between them.
But the crown jewel of Boston's deadline was undeniably Rick Nash, one of the top targets on the market and the owner of 434 career goals. Though his best days are undeniably behind him, the 33-year-old Nash still brings plenty to the table as a big-bodied winger who can score, play with speed and who has evolved into a very reliable, savvy two-way player.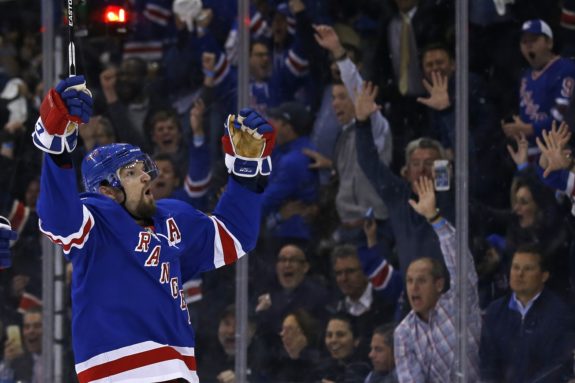 The cost of bringing in a player with such a pedigree was much-ballyhooed, but ultimately proved to be a first-round pick in the upcoming 2018 Draft, Ryan Spooner, prospect Ryan Lindgren, Matt Beleskey and a seventh-round pick in the 2019 draft.
How the Bruins made out in the trade won't be actualized until the end of their season at the earliest and, to a greater extent, once the book has finally been written on the personnel shipped to Broadway. But that doesn't mean we can't examine the ways in which this deal could bolster or bury the Bruins.
Let's begin by examining what Boston shipped out of town before circling back to Nash himself:
2018 First-Round Pick
No general manager or team enjoys parting with a first-round pick in the modern NHL, as evidenced by the fact that just one had changed hands in the two deadlines prior to 2018. A regular infusion of homegrown talent on cheap, entry-level contracts is the blueprint by which teams supplement their pricey core players and maintain relevance.
This year's deadline proved to be an arms race of Cold War proportions, with an astounding five first-round selections changing hands, including Boston's own this June (that number becomes six if Evander Kane re-signs with the San Jose Sharks).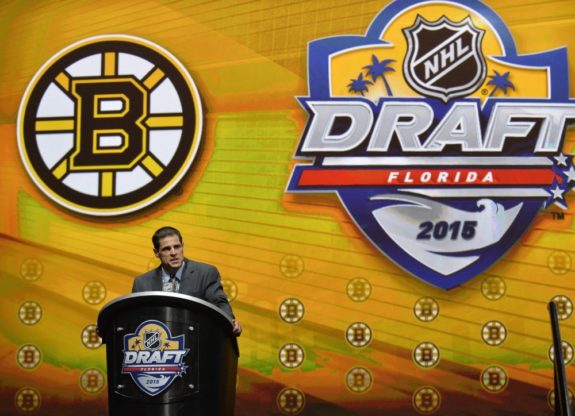 Having made six first-round selections over the past three drafts, GM Don Sweeney was emboldened to part with this year's pick in an attempt to bolster his contending club in the here and now.
Pros
It's not easy to find a silver-lining that comes along with the departure of a first-round pick, but I'll give it a go:
What do Patrice Bergeron, Brad Marchand, David Krejci, Danton Heinen, Brandon Carlo, Anders Bjork and Ryan Donato have in common?
Not one of them was selected in the first-round of their respective drafts.
By no means is an organization precluded from drafting top-notch talent should they be without their first-round selection in any particular draft. Owning a pick within the first 31 selections is a great way to acquire the top-rated prospects, but by no means is it a "be-all, end-all" scenario. Former Bruins Benoit Pouliot and Brett Connolly can attest to that, having been selected fourth and sixth overall in their respective draft years.
Moreover, Boston's current record and playoff-outlook suggest the pick forfeited to the New York Rangers figures to fall somewhere between 25-31. When using the formula set-forth by TSN's analytics guru Scott Cullen, we see the likelihood of the player selected in that slot developing into a top six forward or top four defenseman is quite rare. Statistically-speaking, just 15% of players selected 25-31 turn into the aforementioned top six/top four player, leaving the remaining 85% to average just 200 games as a fringe NHLer.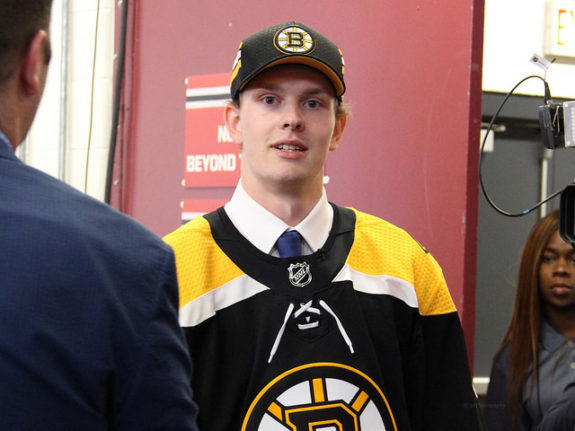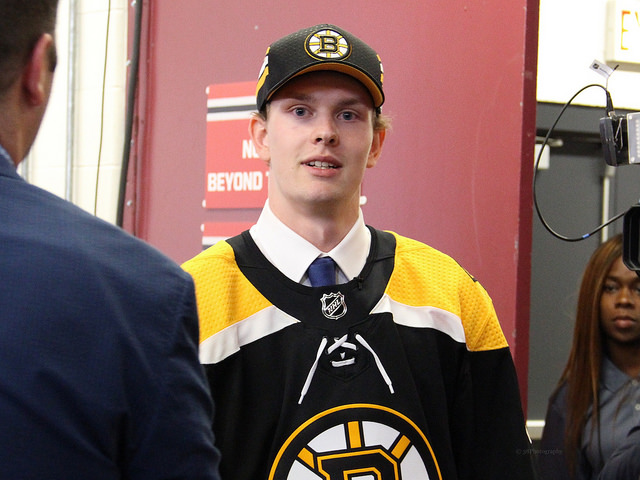 For every late-first-round home run like David Pastrnak there are about a dozen guys like Brendan Gaunce, Leland Irving and Matt Pelech, all selected 26th overall in their respective drafts.
Cons
It's still a first-round pick. The odds of landing an elite talent (or even a longtime NHL regular) notwithstanding, it still happens. Within the last ten years, John Carlson, Kyle Palmieri, Evgeny Kuznetsov, Charlie Coyle, Rickard Rakell, Brady Skjei and the aforementioned Pastrnak were all drafted between 25 and 31.
Considering Rick Nash's Bruins career is slated to last somewhere between 25-50 games, passing on the chance to select a player comparable to those listed above is a risky endeavor any way you slice it.
Ryan Spooner
Ryan Spooner spent the vast majority of his Bruins career as a fixture within the team's rumor mill. On numerous occasions I predicted that the Ottawa-native would be used as fodder to address a separate roster deficiency, only to be proven wrong every time.
I let my guard down for one month and the trade comes to fruition.
I blame myself.
Pros
Despite being wrong each and every time I had previously weighed-in on the matter, I can say with relative confidence that Spooner was unlikely to return to Boston next season. In light of playing up to (and possibly even exceeding) the value of his $2.825 million cap hit this season, the RFA-to-be was likely due for a raise on what figures to be a multi-year contract.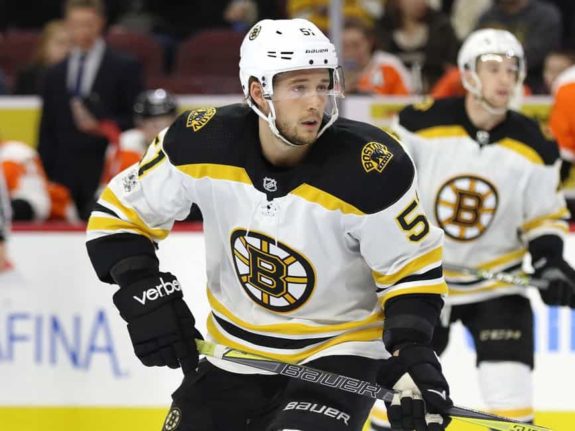 Given the sheer volume of promising prospects at forward both already on Boston's roster and within the pipeline, it's unlikely the Bruins would commit dollars and term to a player who had previously showcased more than a little inconsistency during his five-plus seasons with the club.
Cons
Though not a natural fit at right wing given his size, skill-set and handedness, Spooner had carved out a pretty excellent niche for himself alongside another notable playmaker in David Krejci and tireless rookie Jake DeBrusk. The line may not have been dominant, per se, but they certainly had chemistry; something not guaranteed with the new guy wearing "61."
Sponner's 25 points though 39 games this season represented the best scoring rate of his career as the 26-year-old had seemingly finally put all of the pieces of his considerable skill-set together. Furthermore, those 25 points were just three shy of Nash's totals on the season, with Spooner registering his totals in 21 fewer contests.
From a purely statistical standpoint, Nash-for-Spooner is a virtual even-swap. Considering the additional assets surrendered by the Bruins, the "upgrade" to Nash, as of now, appears to be marginal and costly.
Ryan Lindgren
On a personal level, I'm sad to see Ryan Lindgren leave the organization. He has a real Andrew Ference-vibe to his game and considering Ference's place in my heart, Lindgren's inclusion in the deal was a bitter pill to swallow. I was really looking forward to seeing this on Causeway Street:
Gophers D Ryan Lindgren (BOS) absolutely wrecks Michigan's Nick Pastujov with a huge check, even Pastujov was impressed pic.twitter.com/3aI0a3XPaV

— CJ Fogler 6'7" IQ 269 #BlackLivesMatter (@cjzero) January 14, 2018
Pros
The 20-year-old rearguard's game, though well-suited for Bruins fans who crave physicality and more than a little "nasty" out of their defensemen, does not have the highest-ceiling. At first glance, Lindgren appears to be the organization's fourth-best prospect on defense, behind Jakub Zboril, Jeremy Lauzon and Urho Vaakanainen.
He offers little in the way of offensive production from the point, with just 14 points over 65 games at the collegiate level. Internationally, he'd registered just two points in 14 games across two separate appearances in the World Junior Classic.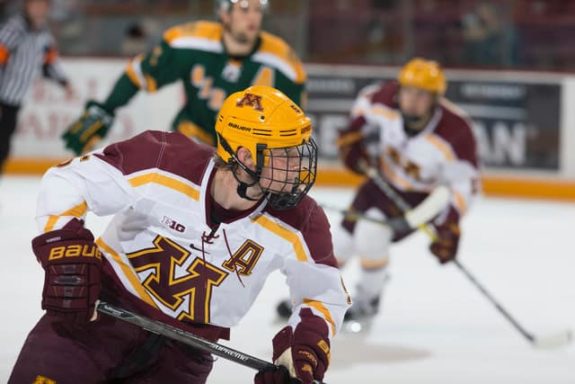 Lindgren projects to have the ceiling of a second-pairing defenseman, with bottom-pairing and penalty kill duties serving as the most likely projection for his career.
Cons
As their job title would suggest, the primary objective for a defenseman is to "defend," and Lindgren does so in spades. Beyond throwing the occasional monster hit, he uses his six-foot, 200-pound frame well in angling attackers to the margins of the ice while selling-out with reckless-abandon to block shots; think of a more physical version of Kris Russell. 
The two-way defenseman is not only en vogue but also the obvious trajectory of the position. However, not everyone can be Charlie McAvoy or Erik Karlsson. Sometimes a team needs a defensively-minded player at the position to enable the aforementioned puck-mover to play to their strengths without fear of getting burned.
Furthermore, last I checked, teams still need guys to kill penalties. Having a rearguard capable of registering 50-60 points is a luxury; having guys capable of keeping the team afloat while shorthanded is a necessity.
Zdeno Chara will be 41 years old at season's end. Adam McQuaid and Kevan Miller have one and two years (respectively) remianing on their contracts. In a short period of time, Boston figures to be without 75% of its penalty-killing defensemen; a role Lindgren seemed destined to inherit.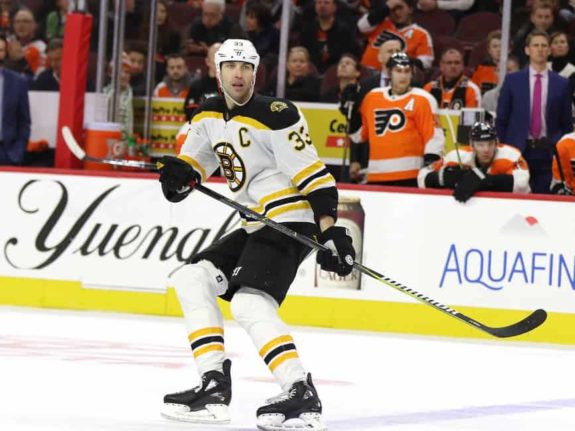 Finally, one of Lindgren's best attributes are his noteworthy acts and contributions as a leader. It's certainly an unquantifiable attribute, but one that bears mentioning regardless. Named an alternate captain for the University of Minnesota Golden Gophers as just a sophomore, players of his ilk can pay dividends for a team far beyond their statistical output.
Matt Beleskey
Things certainly did not work out the way that anyone had envisioned when Matt Beleskey signed his five-year, $19 million contract with Boston in the Summer of 2015. The 29-year-old veteran registered a career-high 37 points during his initial campaign as a member of the Bruins, only to have the wheels completely and irrevocably fall off last season.
Pros
With all due respect to a guy who seems to be of the highest personal character, the inclusion of Beleskey in this trade is the definition of "addition by subtraction."
His zero points across 14 games this season proved that last year's eight points in 49 games were no aberration. Whether his precipitous drop-off was matter of ill-fit, a crisis of confidence or an inability to return from injury I cannot say. But his diminishing effectiveness in conjunction with the rise of numerous wingers (with even more on the way) left little doubt that his future with the Bruins was all but over; the trade was merely a formality in that regard.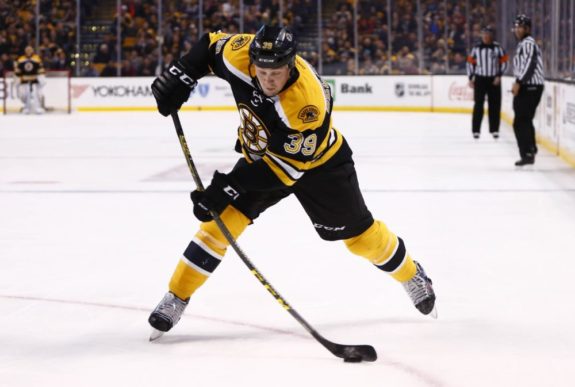 Financially speaking, his inclusion in the deal is a "win" for Boston, despite retaining 50% of his salary for each of the following two seasons; that equates to roughly $2 million in savings for each of the next two years.
Had Sweeney retained Beleskey for another season and continued to bury his contract in Providence he still would have counted for roughly $2.8 million toward the cap. Alternately, a buyout of his contract at the end of this campaign would have left more than $1 million of dead money on the books for the following four seasons.
Shedding half of his remaining contract at this juncture creates some wiggle-room for a Bruins team with a considerable amount of contract extensions on the horizon for players coming off of their ELCs.
Cons
Again, with all due respect to the man himself, Beleskey's inclusion in the trade carries few (if any) drawbacks. Perhaps the necessary retention of half his salary constitutes. Or the fact that his signing will now inarguably, unequivocally go down as being a "bust," with no chance for a reversal of fortune.
Seventh-Round Pick
Though their have certainly been a few notable seventh-round picks to have made waves in the NHL over the years, those to have done so are the overwhelming exceptions to the rule.
Since the 1996 Draft, only Zach Trotman and Matt Hunwick have gone from "Boston Bruins Seventh-Round Pick" to even one appearance with the parent club.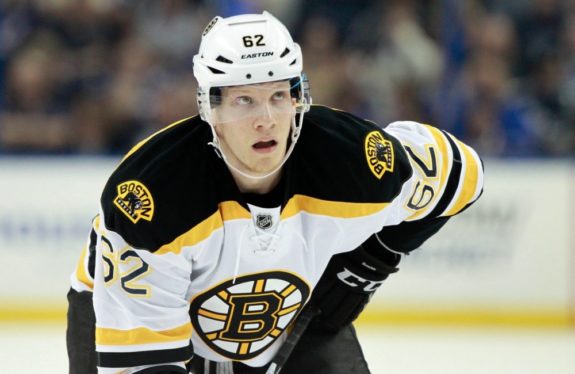 We'll leave it at that.
Rick Nash
Finally, we get to the man of the hour himself and Boston's biggest acquisition since Jaromir Jagr five years ago.
Though he was acquired for marginally-less than his previously reported price, Rick Nash still cost the Bruins a pretty penny. The second line lost a player in the middle of a career year. The prospect pool surrendered a player who appears destined for a distinguished career as a gritty, stay-at-home defenseman. The team's future took a blow with the subtraction of a prized first-round pick. Moreover, the team has tinkered with its chemistry, an undertaking which has claimed the lives of numerous playoff-bound squads in the past.
Can Nash make good on such a substantial investment?
Pros
In Nash, the Bruins have acquired a player who's a hybrid of linemates from David Krejci's past and present.
He possesses the hulking size of a Nathan Horton or Milan Lucic at six-foot-four, 211 pounds. He doesn't use that chassis to dish-out the punishment like those Bruins of yore, but rather to simply, effortlessly move through checks and brush off opponents as he did on multiple occasions during his first contest wearing Black and Gold. Defenders just sort of bounce off of him.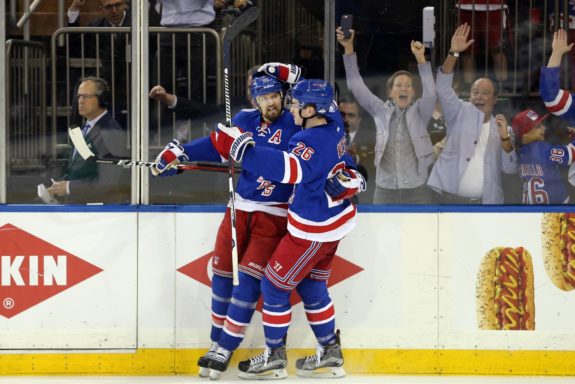 But he's also the proud owner of a set of wheels that, even by today's standards, would be considered "sweet," much like his new linemate Jake DeBrusk. One of the things that has made Boston's second line so dangerous to this point was its ability to get a defense on its heels with speed in transition; Nash's inclusion on the line (and on a Bruce Cassidy-coached team, for that matter) doesn't interfere with the game plan or system whatsoever.
In essence, Rick Nash is a fast Nathan Horton. Who doesn't want one of those?
His 18 goals place him fourth amongst Bruins and on pace for 24 goals this season. He has played his entire career in the limelight, first as a superstar and lone bright-spot in a small market while with Columbus and later as a high-priced veteran in the world's largest media market while with the New York Rangers. This is not to be understated or overlooked given the pressure that comes along with carrying such a substantial price tag.
He's a power play mainstay and can even pitch-in on the penalty kill as well. His two-way ability in place of the oft-sheltered Ryan Spooner turns David Krejci's line once again into a unit that can be relied upon during face-offs in the defensive zone. A significant turn-of-events, given that Krejci is currently winning 54% of his face-offs.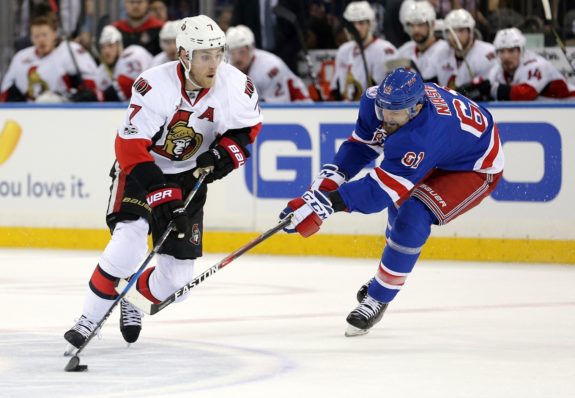 Moreover, Nash looked great during his Bruins debut. One could even go so far as to say that he was Boston's best skater on a night when his team hardly resembled itself during a discombobulated 4-1 defeat at the hands of the lowly Sabres; his five shots-on-goal paced the team and his presence was noticeable every time he stepped onto the ice.
Cons
It's quite possible that one day, Rick Nash's resume will warrant enshrinement into the Hockey Hall of Fame. At 33 years old he has already accomplished quite a bit: 434 goals, a Maurice Richard Trophy, two Olympic Gold Medals, six appearances in the NHL All-Star Game…
However, that kind of perspective can only be gleaned with a large enough sample size. And Rick Nash has put some miles on those tires over the years.
He has played 1,050 career regular season contests. He hasn't eclipsed 25 goals in a season since his 42-goal renaissance in 2014-15; he'd failed to do so in his previous two campaigns and is on pace to narrowly miss the mark again this year.
Furthermore, and of significantly greater concern is his track record during the playoffs.
In spite of his 14-plus seasons and 1,000-plus regular season games, Nash has played just 77 career playoff games; nine seasons in Columbus can do that. In those 77 games, Nash has posted some pedestrian numbers with just 41 points (15 goals, 26 assists).
During the Rangers' 25-game push to the Stanley Cup Final in 2014, Nash managed just three goals and 10 points along the way. It's possible that had he played like Rick Nash the Rangers would have lifted the Cup at season's end and not the Los Angeles Kings.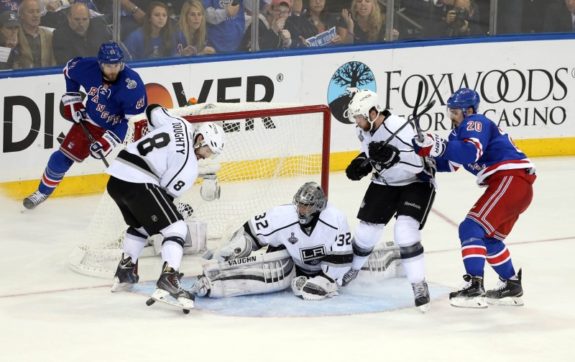 Speaking of lifting the Cup, it will be difficult to grade this trade as an "A" or a "win" without the Bruins doing so at season's end. Currently sporting a roughly nine-percent chance of winning it all, the Bruins have a pretty small margin for success in that department.
The Toronto Maple Leafs have given the Bruins fits for the last two years and the league-leading Tampa Bay Lightning made an even bigger splash than Nash at this year's deadline, bringing his former teammates Ryan McDonagh and JT Miller into the fold. And that's just what's happening in Boston's division.
The two-time defending champion Penguins once again reloaded at the deadline and appear stronger than they've been all season long while the Western Conference boasts two of the three teams with a better point-percentage than Boston.
The road to a banner and duck boats will be an arduous one for Nash and his new teammates. And considering that anything short of that will likely result in discontent and second-guessing it's fair to say they have their work cut out for them.
But if they do pull it off (or even appear in the Final, for that matter), Don Sweeney will be lauded for his efforts in acquiring a player of Nash's caliber while retaining the cream of the prospect crop and preserving the lion's share of Boston's future.
All we can do now is sit back, take a deep breath, smoke 'em if you've got 'em and enjoy the Rick Nash Era in Boston.