What's The Grind Line? Apart from the once-famous line of Kris Draper, Kirk Maltby, and either Joe Kocur or Darren McCarty, The Grind Line is also The Hockey Writers' weekly column about the Detroit Red Wings. Jacob Messing, Griffin Schroeder, and Tony Wolak are the muckers who make up THW's forechecking unit and sound off on Red Wings topics.
---
The Detroit Red Wings went into Monday's trade deadline with a handful of roster players generating interest among contenders, perhaps none more than defenseman Mike Green.
Green, 32, was once an elite offensive defenseman who used his scoring to help offset his defensive deficiencies; even with his age and contract, there were multiple suitors. A neck injury, coupled with the availability of Erik Karlsson and Ryan McDonagh, hindered his value, however.
Last week, Red Wings fans were split over the Petr Mrazek trade, which sent the once-projected future franchise goalie to the Philadelphia Flyers, for a pair of conditional picks. Monday was supposed to be general manager Ken Holland's big day to dump salary and add picks as Green, Gustav Nyquist, Tomas Tatar, Luke Glendening, Andreas Athanasiou and Danny DeKeyser all found their names consistently mentioned in rumors.
The 3:00 P.M. ET deadline came and went and even as trades trickled in, Green remained a Red Wing. He'll play out the last couple of months in Detroit before likely signing elsewhere this summer. The only other trade saw winger Tomas Tatar traded to the Vegas Golden Knights.
With Detroit's dealing done for the season, The Grind Line weighs in on the pros, cons and everything in between.
Jacob Messing
I want to say Holland dropped the ball on failing to move Green, but the availability of Karlsson and McDonagh saw teams line up and likely pitch a few big offers for the stalwart defensemen. They're younger, better offensively, better defensively and, overall, are more reliable options. Karlsson remained in Ottawa, while McDonagh wound up in Tampa Bay. With that happening, Green fell to the wayside and while talks likely went right up to 3 P.M., a deal couldn't be had, the injured neck didn't help.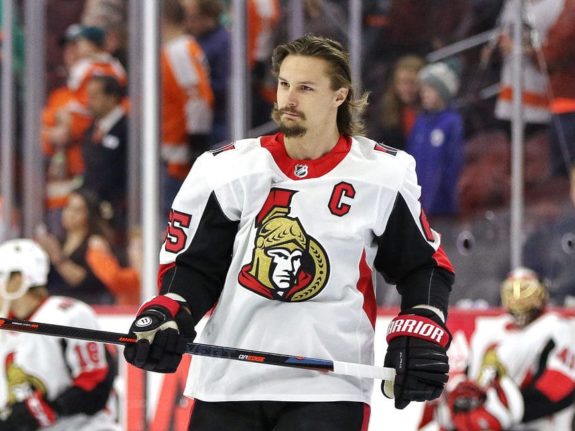 Tatar meanwhile is on his way to his fourth-consecutive 20-goal season, and, given that his overall scoring hasn't been worth his cap hit of $5.3 million (for the next three years), Holland dumped salary, which will go towards re-signing restricted free agents Athanasiou, Dylan Larkin, Anthony Mantha, Tyler Bertuzzi and Martin Frk.
Getting a 2018 first-rounder in a loaded draft, a 2019 second-rounder and a 2021 third-rounder for Tatar was a steal for the Wings. Those picks are exactly what rebuilding teams need, be it on the fly or not. Holland now has ten picks in June's draft. The fourth-round pick from Philadelphia will likely become a third and Detroit will also likely receive their seventh-round pick back from Calgary based on the conditions of Tom McCollum trade. Overall, the deadline is a win for Detroit.
Tony Wolak
Well, those last few minutes were crazy.
It's a bummer to see Tatar gone. He's been Detroit's best goal-scorer over the past few seasons and has plenty left in the tank. Tatar will have great success with the Golden Knights playing under player-friendly coach Gerard Gallant.
However, this was the right move for the Red Wings to make. It was likely a difficult decision for Holland to part with one of his best players, but the return was too good to pass up. The extra first-round pick in this year's stacked draft alone will go a long way to aiding Detroit's rebuild. In fact, the package that the Red Wings received from Vegas for Tatar may have been a bigger storyline than Detroit not trading Green.
Let's make this thing official. Welcome to Vegas, @Trto21! 👏

Trade details: https://t.co/P9kgJpnPhs pic.twitter.com/BJMcNymO9I

— Vegas Golden Knights (@GoldenKnights) February 26, 2018
The thing we all expected didn't end up coming to fruition: Green did not get traded. It's not that surprising though. He hasn't played since Feb. 15 due to a neck injury and that probably scared off a few potential suitors. Those with previous interest could have simply walked away or low-balled Detroit, citing the injury as cause for concern. Plus, Karlsson and McDonagh were also in play, leaving Green as a backup plan. It's too bad Green couldn't have been moved for rebuild assets, but that's just the reality of the situation.
Why not take a low-ball offer? Green for a fifth-round pick is an insult to the player and the organization. While rebuilding is the goal, the Red Wings are not that desperate, especially after the Tatar and Mrazek trades. That, and Detroit wants to re-sign Green this offseason, and keeping the veteran for the remainder of the season increases the likelihood of a new agreement between the two sides.
Griffin Schroeder
Alright, on a day that brought encouraging joy and mild disappointment, let's first highlight the good news: Holland finally made a move that signified some semblance of an actual rebuild.
The Tatar deal is so beautifully progressive and uncharacteristic of the Wings GM, especially when the team is relatively close to the playoffs. Through the cracks of a passive-aggressive approach to retooling, there seems to be a direction gradually forming for this team moving forward.
The trade partner was perfect with the Golden Knights having a royal ransom of assets to deal and the return was even sweeter. Thanks to this transaction, the Wings now have two draft picks in each of the first four rounds of June's draft. This sets them up nicely in terms of restocking the prospect cupboard with more shots at elite talent.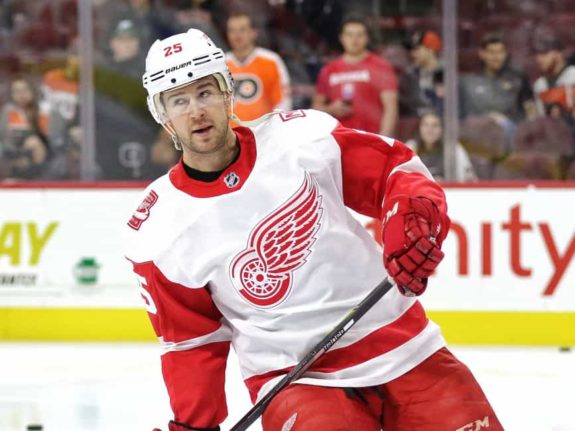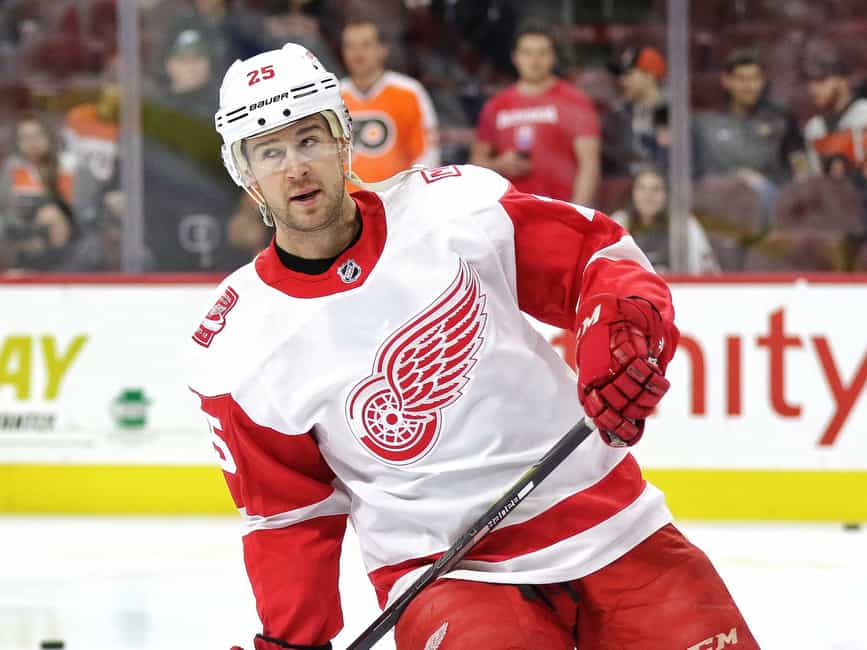 Unfortunately, the heartening deal—the only deal of the day—was met with strong disdain for a move that Detroit did not make. Green, one of the more valuable rental defensemen on the market, is still a Red Wing. That alone is a depressing statement, especially with quite prevalent rumblings of him fetching a first-round pick or more in the weeks leading up to the deadline.
It is a failure on Holland's part for not moving him out before Karlsson and McDonagh became available. The pending unrestricted free agent will be free to escape Hockeytown for greener pastures (sorry, I had to) on July 1. If he ends up walking away for nothing, it's a missed opportunity at a possible difference-maker down the road.
However, there is no guarantee that the leader of the Detroit brain trust will be around by the summer, as he is in the last year of his contract. To his credit, if the end is near, he has set Detroit up well on his way out. The team will have 11 picks in 2018 and 10 picks in 2019.
Overall, the Wings are set for the summer and might still be active in the days leading up to the draft. Tatar's departure may lead to even more change as the season fades. That change may very well extend beyond the players.
I offer opinions and insight on the Detroit Red Wings organization and its prospects.