Just over a year ago, in June of 2012, the Tampa Bay Lightning acquired a talented (and tall) goaltender from the Nashville Predators by the name of Anders Lindback.  The towering Swedish netminder was a relative unknown to many casual fans while playing with the Predators, hidden behind Nashville's All-Star goaltender, Pekka Rinne.  However, those who had seen Lindback play knew the potential was there for him to become a solid starter in the National Hockey League.  Steve Yzerman felt the same way last June, declaring to NHL.com after the Lightning had acquired Lindback that he felt the 6'6" monster "Has the potential to develop into the number one goaltender we covet."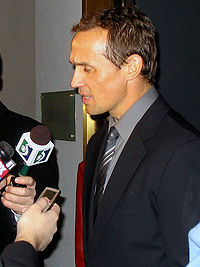 Somewhere along the way over the course of the ensuing eight months, Stevie Y decided having one highly-regarded young goaltender wasn't enough for the Bolts.  So, he went out at the Trade Deadline this past season and acquired an even taller human-being in Ben Bishop from the Ottawa Senators.  Bishop, who stands at 6'7" and is now with his third NHL organization, is believed by many to be a goaltender who will find his way to a starting role in the league in the near future.
Now, a full year-plus after acquiring Lindback, the Lightning have two young goaltenders that both want the starting job at the Tampa Bay Times Forum.  The question is, which goaltender will take hold of the reigns and become Tampa's starting netminder this year?
I'll eliminate any suspense right here: Ben Bishop should be the man in between the pipes for Tampa Bay this season, and beyond.  The deadline pick-up by Steve Yzerman has an uncanny combination of experience given his age and a high ceiling, which gives him the edge, in my opinion.
After being acquired by the Bolts, Bishop wasn't exactly spectacular, but he was solid, starting with a 45-save shutout in his Lightning debut in a victory over Carolina back on April 4th.  In nine games with Tampa Bay last season, Bishop went 3-4-0 with an above average save percentage of .917 and a rather pedestrian 2.99 goals against average.  Hockey, however, and especially the goaltending position, is all about intangibles.
In Tampa Bay this year, Bishop will come to camp knowing that he is an NHL goaltender, and he will be spending this season in Florida.  That's a comfort the 26-year old hasn't had yet in his young career, as he was a staple in Peoria, IL of the AHL during his time in St. Louis, and flopped back and forth between Ottawa and their AHL affiliate in Binghamton, NY while with the Senators organization.  Steve Yzerman did not acquire Bishop to be a guy who see-saws between the AHL and NHL, he acquired him to be an NHL goaltender.  That internal confidence from within an organization can do wonders for a goaltender who's still trying to establish himself at the game's highest level.
There's also another factor for Bishop this season: he isn't relieving any injured goaltender in front of him.  A vast majority of Bishop's Ottawa appearances came by way of injuries to the club's top goaltenders, most notably Craig Anderson.  So, while Bishop was getting experience in "The Show," he also knew his time had an expiration date.  The same can be said for Bishop's brief appearances in between the pipes with the St. Louis Blues, and yes, that trend carried into Tampa Bay last season – although it wasn't the reason the Bolts pulled the trigger for him – as Bishop ended up starting right out of the gate after being picked up by Tampa, while Lindback nursed various lower body injuries, mostly concerning his ankles.
At the stage Bishop has reached in his career – 26 years of age and set to battle for a starting position – it's obviously crucial to note that he's had an up-tick in play that would result in the feeling that he is set to become a number-one goaltender in the National Hockey League.  As is the hope, Bishop played his best and put up his best numbers to date when he saw the most amount of rubber, which happened during the 2012-'13 season.  In 22 appearances between time with the Senators and Lightning, Bishop saw a total of 701 shots, stopping 645 of them, equating to a .920 save percentage – the highest total in that category Bishop has posted in his NHL career to date – and a goals against average of 2.67.  Bishop also posted two shutouts last year – his second and third of his career – to go with a record of 11-9-1.
The Lightning are a team in transition.  They said goodbye to the face of their franchise when they used a compliance buyout on Vincent Lecavalier, and effectively handed the torch to Steven Stamkos.  They have a strong defensive unit, which will obviously help whoever is in between the pipes for the Bolts, and their six defenseman – if healthy – matchup extremely well against many other groups in the Eastern Conference.  The offensive depth for Tampa Bay is a shell of what it was when the team made the Conference Final in 2011, despite the fact that the likes of Stamkos and Marty St. Louis remain in the fold.  Therefore, the Bolts – oddly enough – will rely on their defensive play to be successful this season, even after relieving the defensive-minded Guy Boucher of his duties and opting for a little more offensive freedom in Jon Cooper.  As a result, the team has smartly acquired young netminders capable of backstopping the franchise for a long time, and between the two options at hand, Ben Bishop should be Cooper's choice come Opening Night, and beyond.
The NHL regular season schedule was released on Friday. Check out our partners at TiqIQ for the best deals on Tampa Bay Lightning tickets for all 2013-14 games.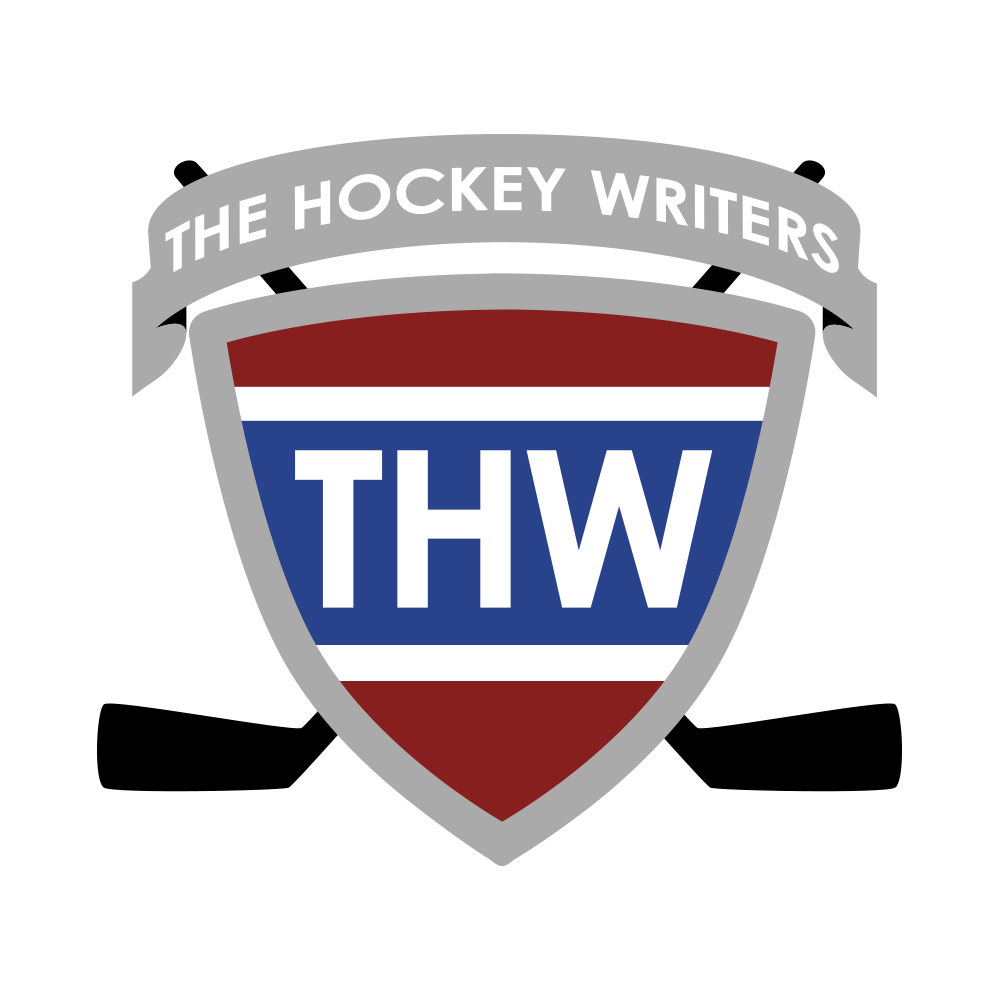 The Hockey Writers is:
1) A top-tier hockey media company delivering a top-notch, in-depth look at the NHL
2) A collective of some of the best hockey writers anywhere
3) A multimedia provider with daily podcasts and YouTube shows
4) Well-respected and widely-cited NHL prospect and draft resource