Edmonton Oilers fans, this version of the team is the one you've been waiting for. Fans who survived the decade of darkness between 2010 and 2020 are now being rewarded with hope, confidence and a swagger not seen in Oil Country in decades.
The 2022-23 version of the Oilers have given their longtime fans a regular season as exciting as any since the dynasty years of the 1980s and early 1990s. A whole new generation of fans born after the historic Stanley Cup runs of Wayne Gretzky, Mark Messier, Jari Kurri and Grant Fuhr can now say they've witnessed Connor McDavid, Leon Draisaitl, Ryan Nugent-Hopkins and Stuart Skinner at or near the top of their games. And, for older fans who were there for the five Stanley Cup victories in seven years from 1984-1990, many can't believe they get a second chance to watch a new generation of some of the best players in hockey history all over again.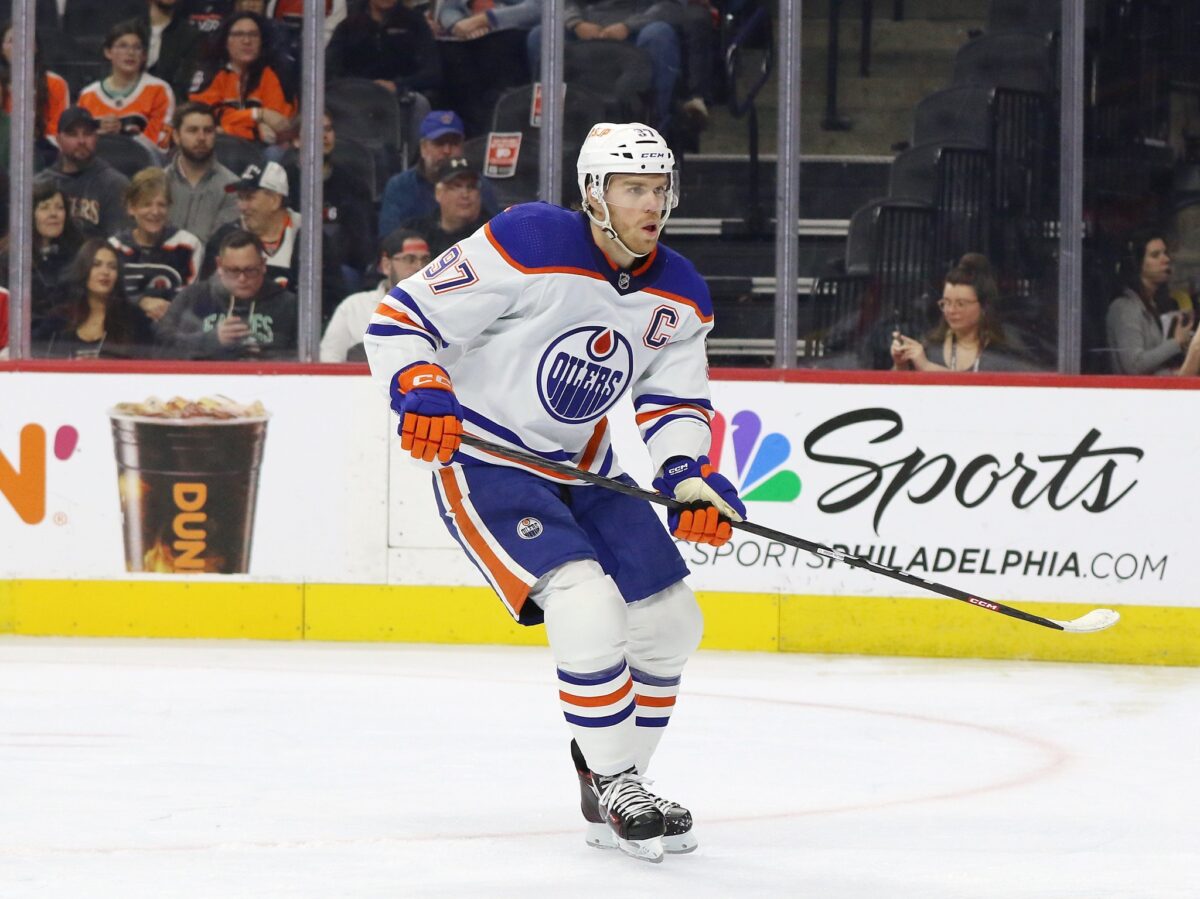 But let's not put the cart before the horse here. This may be one of the most memorable regular seasons in Oilers' history but if they bow out early in the playoffs, it could also be one of the biggest letdowns. No pressure, hey Oilers?
McDavid Putting Together A Hall of Fame Worthy Season
You can't begin a conversation about the 2022-23 Oilers without mentioning the impact that McDavid has had on the fortunes of the franchise. It seems like he elevated his game in the first round series against the Los Angeles Kings in the 2022 NHL Playoffs and hasn't looked back. He has that fire and focus you want out of your leader, and it's going to be tough to stop him. You can bet he has his eye on reaching 150 points before the end of the season. If he gets to 156 points, he'll join Gretzky and Mario Lemieux as the only two players who have tallied this amount or more in a regular season in NHL history.
Draisaitl and Nugent-Hopkins Having Career Seasons
The NHLPA recently voted Draisaitl as the NHL's best passer for the second year in a row. Not bad for a guy who looks like he's going to get his third 50-goal season before the end of the season. He also looks more focused and has brought even more nastiness to his game, which is exactly what the Oilers will need come playoff time.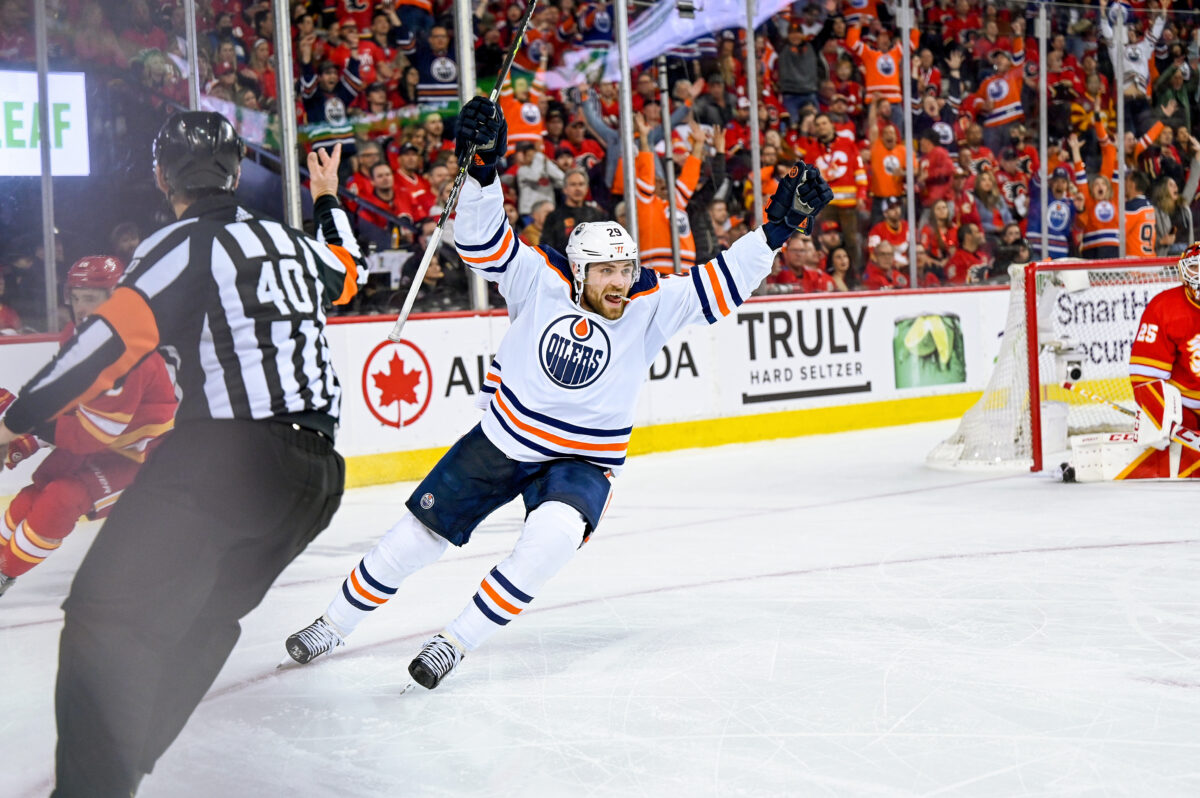 As for Nugent-Hopkins, he's closing in on his first 100-point season, and will certainly become one of the top five Oilers for career games played with the franchise. A fan favorite since being drafted in 2011, he has always been a class act, and Oilers fans are hoping he gets rewarded with a Stanley Cup someday.
Skinner Worthy of Calder Trophy Consideration
Many of the headlines about the Oilers this season have focused on the great season McDavid is having, the lethal powerplay, and even the addition of defenceman Mattias Ekholm at the trade deadline. However, they may not even be thinking of the playoffs were it not for the steady play of Skinner. He came up with his best performance of the season in the 2-0 shutout of the Los Angeles Kings on March 30 and showed that he's ready to rise to the occasion in a big game. He supplanted Jack Campbell as the Oilers' number-one goalie early in the season and hasn't looked back.
Related: Oilers' Skinner Having a Calder-Type Season
---
Latest News & Highlights
---
Many Calder Trophy voters may have their eyes on rookie point leaders Matthew Beniers of the Seattle Kraken and Matias Maccelli of the Arizona Coyotes but none of them can take credit for saving their team's season in the way Skinner has. No Oilers player has ever won the Calder Trophy before, but with the season that Skinner has put together so far, he definitely deserves consideration.
Give Oilers Management and Coaches Their Due
You have to give Oilers' general manager (GM) Ken Holland along with assistant GMs Brad Holland and Keith Gretzky some credit for the optimism surrounding the Oilers this season. The moves Holland made in bringing in Klim Kostin, and Nick Bjugstad, promoting defenceman Vincent Desharnais and maybe most importantly trading for Ekholm have added size and grit to the Oilers. Now they're not so easy to play against. Credit should also go to Oilers' head coach Jay Woodcroft and his assistant coaches including, Dave Manson, Glen Gulutzan, Mark Stuart and Dustin Schwartz.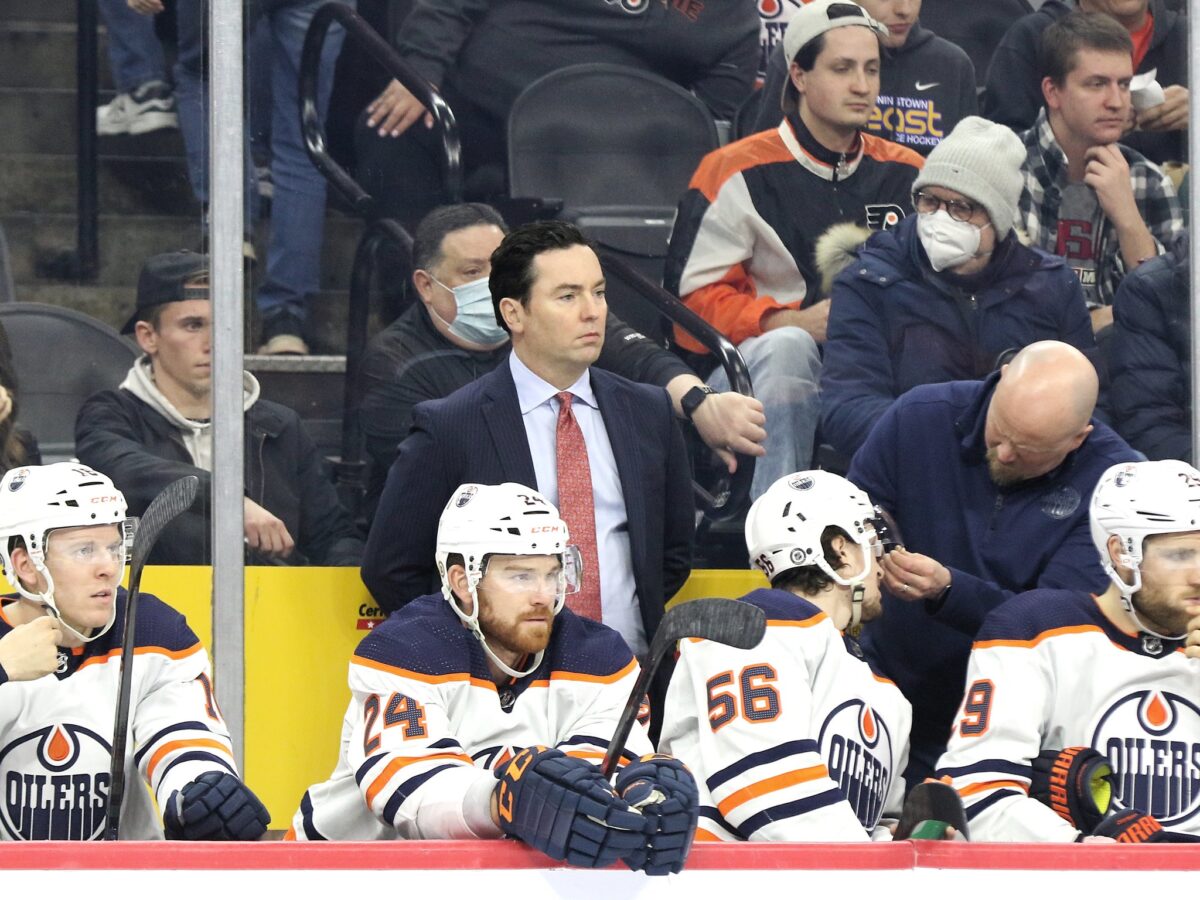 Even Oilers' video coach Jeremy Coupal and video coordinator Noah Segall deserve some kudos, as it seems the Oilers rarely lose a video challenge and that's been a key element in changing the momentum in many games this season.
Oilers Peaking Right Before the Playoffs
The Oilers have the second-best record in the NHL since Jan. 1, 2023. Only the Boston Bruins have been better. That's saying a lot considering how the Oilers' fortunes didn't look as positive in the first half of the 2022-23 season. Things are looking as good as they have in Oil Country since their Stanley Cup run in 2006 but there's still a lot of hockey to be played. If you're a long-time fan of the Oilers, you can hold your head high after this regular season, and who knows, there may be a Stanley Cup championship in the not-so-distant future.

---
---