This article was originally posted in March, 2016.
Let's rewind ten(!) years to the 2005-06 NHL Trade Deadline.
It's March 2016. Scoring is up in the NHL after years of obstruction, clutch-and-grab, and enormous goaltending equipment. The lockout is now over and the NHL has implemented a salary cap for the first time.
Rookies Alex Ovechkin and Sidney Crosby are taking the NHL by storm with highlight reel goals and dynamic plays that would not have happened in the old NHL. The shootout is in its first year of existence as the tie-breaker and fans are still enjoying the novelty.
The NHL Trade Deadline for the 2005-06 season was March 9th, though major trades started the day before. On March 7th, the NHL finished its game schedule with the Red Wings, Stars, Hurricanes, and Senators all bidding for the President's Trophy with the league's best record. Only five or six teams were firmly out of the playoff hunt and looking to sell at the deadline. The next day, teams began trading and set in play a series of events that shaped future rosters, standings, and Stanley Cup winners.
With ten years to evaluate what happened at the 2006 NHL Trade Deadline, what deals made an immediate impact? Future impact? Who won and who lost? Let's take a look:
Minor Moves at the Trade Deadline
Phoenix (lol) Coyotes acquire: Yanick Lehoux
Los Angeles Kings acquire: Tim Jackman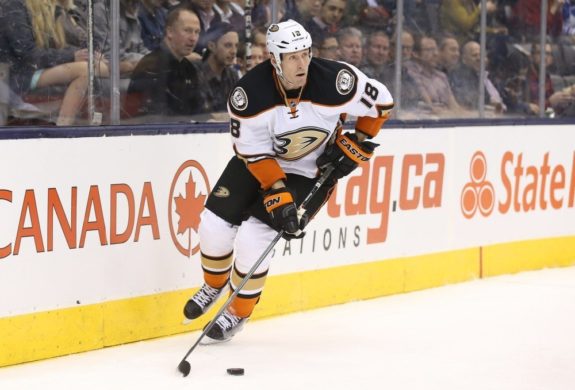 What? You're telling me that you forgot about the ground-breaking trade between the Kings and Coyotes? Well, everyone else did too.
Not all trade deadline deals go on to have an impact. Sometimes teams make "hockey trades" to further evaluate a minor player. A few of these low-risk trades will certainly occur at this year's deadline.
Trading Draft Picks at the Deadline
New York Rangers acquire: Sandis Ozolinsh
Anaheim Mighty (lol) Ducks acquire: New York's 3rd Round Pick (John de Gray)
With a chance to make the playoffs for the first time since the Gretzky-Messier reunion, the Rangers made a move to acquire a veteran defenseman with tons of playoff experience. Though they lost in the first round, the draft pick given up to acquire the Latvian defenseman would not pan out for the Mighty Ducks. John de Gray, a rugged defenseman, would bounce around the minors and ultimately finish his pro career playing at Canadian college, York University. Some draft picks do pan out though.
Nashville Predators acquire: Brendan Witt
Washington Capitals acquire: Kris Beech and Nashville's 1st Round Pick (Semyon Varlamov)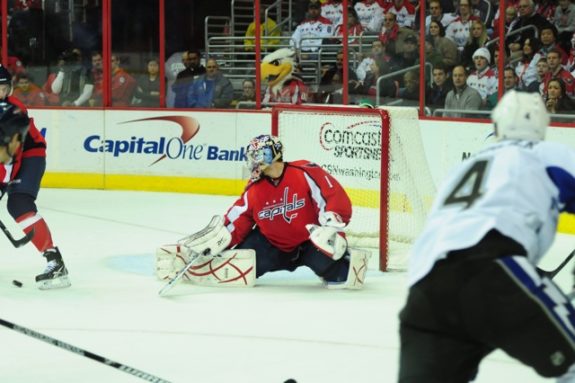 Having a terrific season, the Predators wanted to add some grit and playoff experience to their defensive corps. Brendan Witt had Stanley Cup Finals experience and was on the trade block. In exchange for Witt's services, the Predators gave up former Captial Kris Beech and a 1st Round Pick. That pick turned out to be All-Star goalie, Semyon Varlamov. In DC, Varlamov had a few great seasons with the Caps before he was traded to the Avalanche. As for Witt and the Predators, they got bounced in the first round and Witt promptly signed with the Islanders.
Phoenix Coyotes acquire: Oleg Kvasha and a Conditional Draft Pick (Brett Bennett)
New York Islanders acquire: Phoenix's 3rd Round Pick (Brad Marchand)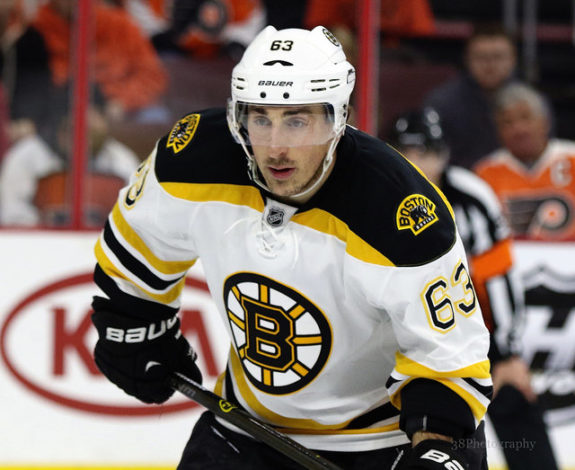 Though the draft pick was traded to Boston at the draft, Phoenix traded away what would become Boston sniper Brad Marchand for 20+ games of Oleg Kvasha. The Coyotes could have never guessed that Brad Marchand would be available at their draft pick spot or he would develop into a perennial 20-goal scorer. It just goes to show that adding depth can come at a higher price than previously expected.
Trade Deadline Blockbuster Deals
Colorado Avalanche acquire: Jose Theodore
Montreal Canadiens acquire: David Aebischer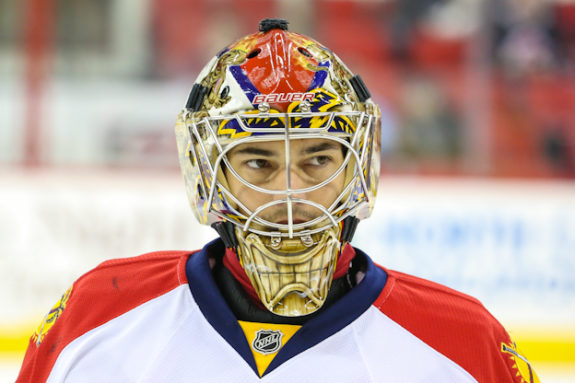 After struggling with smaller equipment in the new NHL, the Canadiens shipped former Vezina and Hart Trophy recipient Jose Theodore to Colorado for former Patrick Roy understudy David Aebischer at the trade deadline. This huge trade actually did not help either team. Theodore and Aebischer were both left their new teams after the 2007-08 season. Aebischer left the NHL for good during that season.
Edmonton Oilers acquire: Dwayne Roloson
Minnesota Wild acquire: Edmonton's 1st Round Pick (Trevor Lewis) and a Conditional 3rd Round Pick (Spencer Machacek)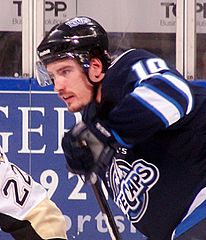 This trade between the Northwest Division bottom-dwellers did not take the NHL by storm initially, but once Roloson arrived in Edmonton, the NHL noticed. All Roloson did was lead the Oilers to the 8th playoff seed in the Western Conference, upset the President's Trophy-winning Detroit Red Wings in the first round, and help Edmonton reach the Stanley Cup Finals for the first time since 1990.
Minnesota traded both of the acquired picks prior to the draft. They shipped was to become Trevor Lewis and former Wild winger Patrick O'Sullivan to Los Angeles for Pavol Demitra. The Wild also traded the Oilers' Conditional Pick to Atlanta for Petteri Nummelin.
Edmonton Oilers acquire: Sergei Samsonov
Boston Bruins acquire: Marty Reasoner, Yan Stastny, and Edmonton's 2nd Round Pick (Milan Lucic)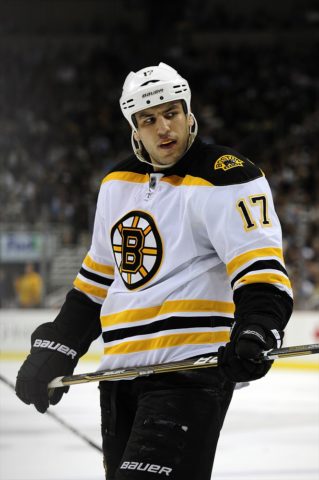 The Oilers weren't done shopping at the trade deadline after they acquired Roloson. They also traded for diminutive Bruins forward Sergei Samsonov to bolster their postseason roster. The Oilers got plenty of production from Samsonov—16 points in 19 regular season games and 15 points in 24 playoff games—but ended up paying a huge ransom for Samsonov's services.
Even if you took out Reasoner and Stastny from the deal, the Bruins won that trade. Milan Lucic helped the Bruins win a Cup. Samsonov signed with Montreal after the season. At the time, it would have appeared that the Oilers got the better end of the bargain since they acquired a vital cog for their run to the Stanley Cup Finals.
Carolina Hurricanes acquire: Mark Recchi
Pittsburgh Penguins acquire: Krys Kolanos, Niklas Nordgren, and Carolina's 2nd Round Pick (Kevin Marshall)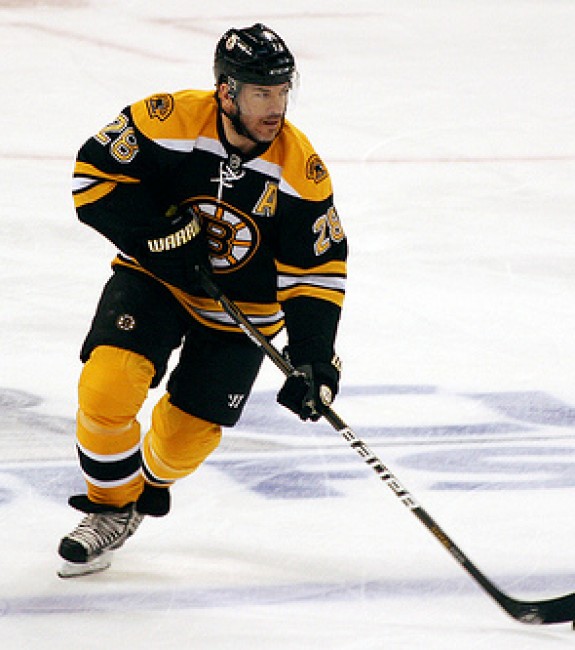 Looking back ten years later, Carolina fleeced the Penguins. Mark Recchi went on to win the Cup with Hurricanes that year, posting 16 points in 25 playoff games and providing veteran leadership along the way. Kolanos, Nordgren, and Marshall would combine for 15 games and zero points with the Penguins. Though Recchi would re-sign with Pittsburgh that offseason, Carolina won in the end. Some trades do work out perfectly for the team trading prospects and picks for today's talent.
Having seen the multitude of directions trades can go in, do you still want your team to trade away prospects and picks for playoff depth? Do you still want your tanking team to sell more assets to playoff bound teams?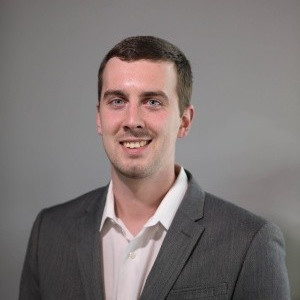 Tony Wolak is based in the Washington D.C. area and covers the Detroit Red Wings for THW. As a former junior and college hockey player, Tony has a unique perspective on Red Wings topics.