It's almost time for the most exciting day in hockey. The NHL Trade Deadline is basically Christmas in February. At the beginning of the day, fans of all teams will wake up and hope their team makes a splash at the deadline. Whether teams trade to improve their team now or later, fans are eager to find out the latest deals to go down.
Related: Looking Back at the 2005-06 NHL Trade Deadline
What will happen this year? Will a Canadian team stock up in an attempt to make the playoffs? What are Cup favorites Chicago, Washington, and Los Angeles looking to do? Here are 32 questions and answers that will certainly be addressed at the 2016 NHL Trade Deadline.
A Quiet Trade Deadline?
Perhaps only a few teams will make trades at the trade deadline. With so many teams competing for playoff spots, only a few teams are able to write off this season and sell some assets to the highest bidder.
Will the weak Canadian dollar play a role in the NHL Trade Deadline?
With an uncertain salary cap for the 2016-17 season and the Canadian dollar in decline since 2012, many teams could opt to stand pat at the trade deadline. Expect few teams to commit to paying additional players for seasons beyond this one.
Will Stamkos be available…later?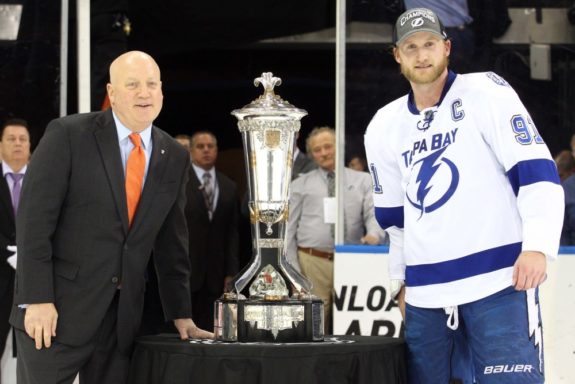 Now that Steve Yzerman announced that Steven Stamkos would not be dealt at the NHL Trade Deadline, you can cross off the biggest trade target…for now. If no deal is reached leading up to the free agency period, Yzerman could look to trade Stamkos' negotiating rights after the season. Surely, Toronto would be among the early bidders.
Will Jimmy Howard stay put in Detroit?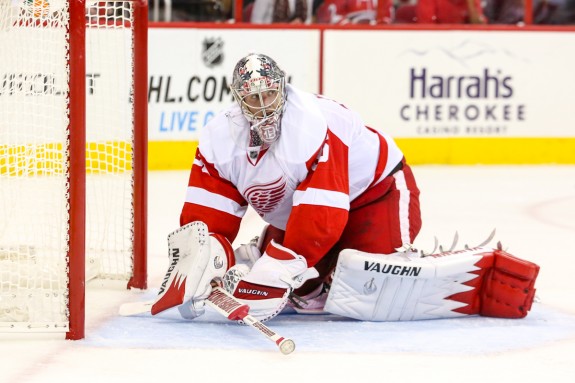 Expect the Wings to retain his services for the remainder of the season as playoff insurance. Howard's stock could not be lower now, so dealing him for minimal returns would not be a wise move by Ken Holland. Remember, Howard was named to the NHL All-Star Game last season before injuring himself.
Will Doan stay in the desert?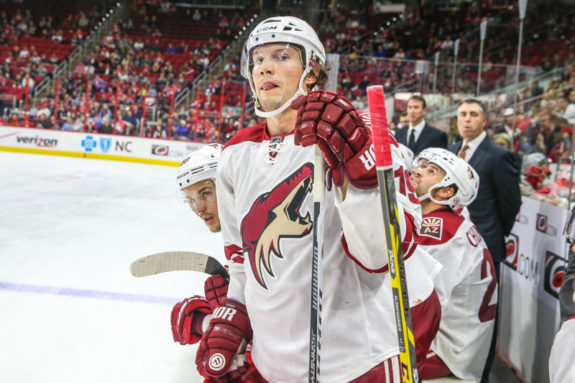 Despite his pending unrestricted free agent status, Arizona will certainly hang on to captain Shane Doan for the rest of the season. "As long as the Coyotes stay in the playoff picture, I don't see (Arizona GM Don) Maloney moving Doan." stated THW Coyotes beat writer, Mark Brown, "He's having one of the best seasons of his 19-year NHL career and remains a great leader in the dressing room."
What is the Capitals' game plan for the trade deadline?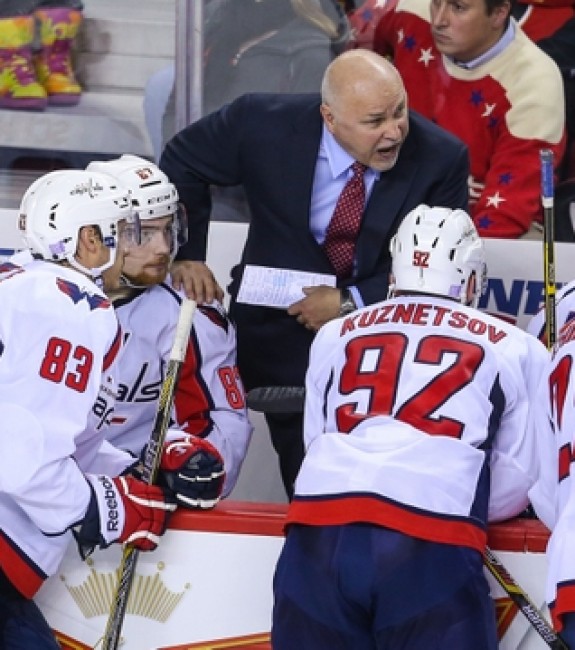 Expect the Washington Capitals to also stand pat at the NHL Trade Deadline. With about $1 million in salary cap space, the Capitals will likely stick with what has produced the best record in the NHL: their current roster. Seventh defenseman Taylor Chorney has been solid enough to receive a two-year extension and their forward scoring depth is possibly the best in the NHL.
What about those guys?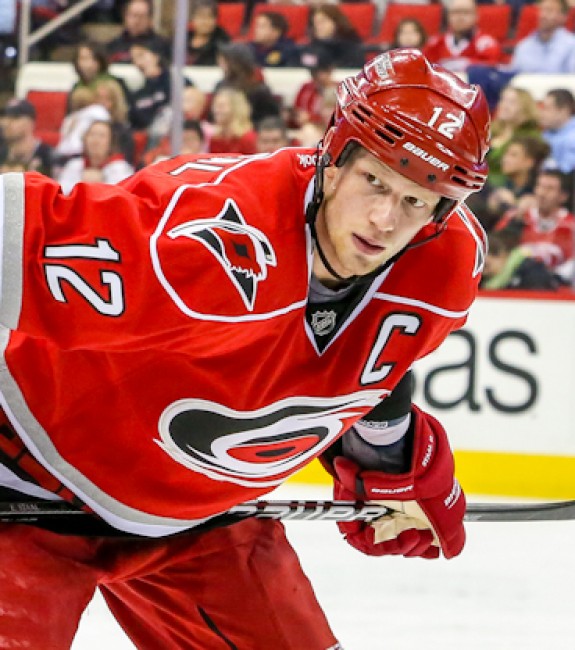 Surprise! Carolina, Arizona, and New Jersey—all preseason Auston Matthews favorites—are currently in the playoff hunt. All have rental players that a lot of teams covet. Imagine the NHL Trade Deadline if Doan, Eric Staal, and other prominent players were on the market?
Is that it for the goalie market?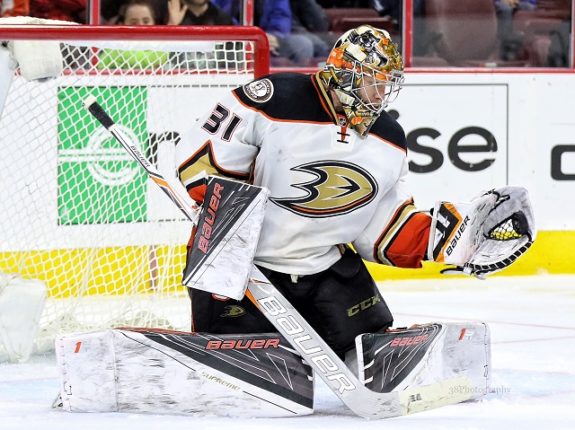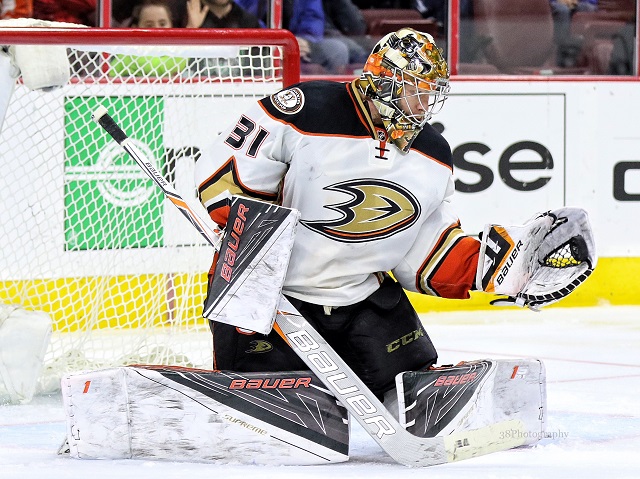 Given the current NHL standings, there are only a few decent goalies on the market this year. Only James Reimer, Cam Ward, and Fredrik Andersen have drawn interest. All would come at a steep price, considering the lack of tradable talent out there.
Can the Blue Jackets shed some salary?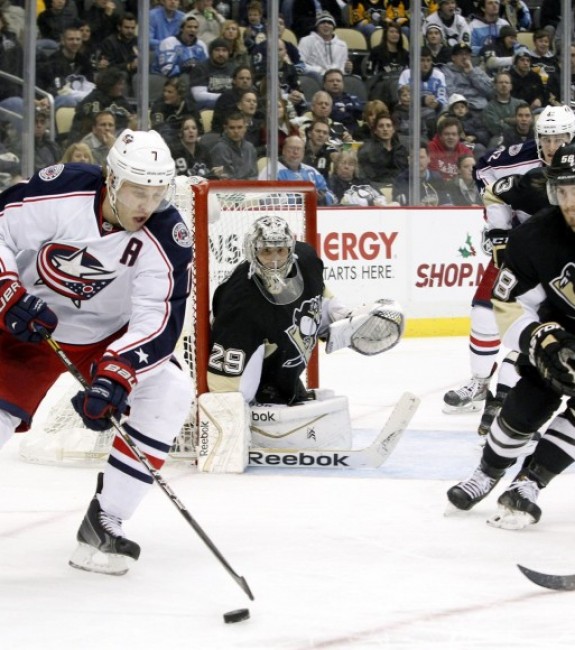 It will interesting to see if the Blue Jackets can move some of their larger contracts before the trade deadline. Scott Hartnell, Gregory Campbell, Fedor Tyutin, and Jack Johnson are all signed through next year—if not longer—and do not seem to be a part of the Jackets' long-term plans. Surely, there are suitors, but are they willing to accept the entire salary that comes with each of the respective players?
Will Loui Eriksson remain a Bruin?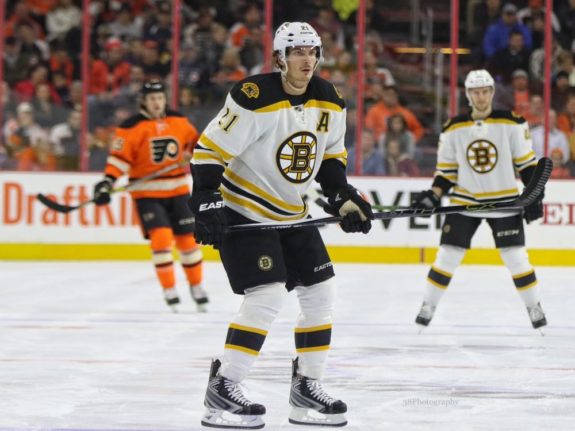 As a pending unrestricted free agent, Eriksson was frequently the subject of trade rumors while Boston was outside the playoff picture. Now that the Bruins are in the Atlantic's top three, look for the B's to hold onto their scoring winger and possibly add depth for a playoff run.
What will the Panthers do?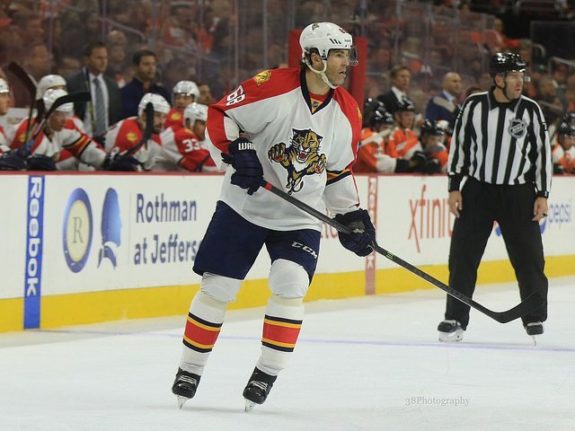 To the surprise of most, the Florida Panthers are sitting atop the Atlantic Division. Should they look to add a veteran presence before the playoffs begin though? Adding a player like Jiri Hudler or Tom Gilbert in a depth role for the rest of the season would bode well for the Cats. Regardless of who they face in the playoffs, they're in for a tough opponent (Red Wings, Lightning, Islanders, Penguins). Another veteran can go a long way in teaching the young Panthers how to compete during crunch time.
…Or Could There be a Lot of Trade Deadline Action?
With so many teams competing, perhaps more teams will make moves to acquire depth. Fringe teams like the Devils, Predators, and Sharks could add talent to their roster that could solidify their chances of making the playoffs.
Will Canadian teams sell in the current economic standpoint?
Oh, Canada. With a Canadian dollar exchanging at only $0.72 USD, the Canadian teams could sell off expendable assets. Adding in the possibility of no Canadian teams making the playoffs, you could see more than a few players moving south at the NHL Trade Deadline.
Will Toronto continue to wheel and deal?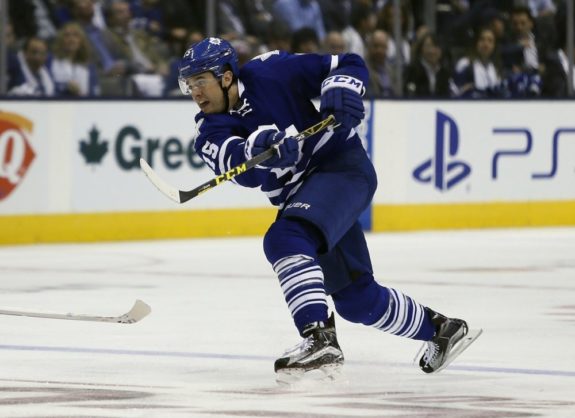 Speaking of a Canadian sell-off, Toronto will likely continue to trade pending unrestricted free agents…as planned. Michael Grabner, Nick Spaling, P.A. Parenteau, Mark Arcobello, Brad Boyes, Roman Polak, and James Reimer could all be headed for warmer zip codes soon.
Update: Per TSN's Bob McKenzie, Toronto has traded Nick Spaling and Roman Polak to San Jose for Raffi Torres and two 2nd Round Picks (2017 and 2018).
#TradeCentre ALERT: Leafs acquire Raffi Torres, 2017 & 2018 2nd-rd picks from Sharks for Roman Polak, Nick Spaling pic.twitter.com/3Fv8HCR2bd

— SportsCentre (@SportsCentre) February 22, 2016
Why not, right?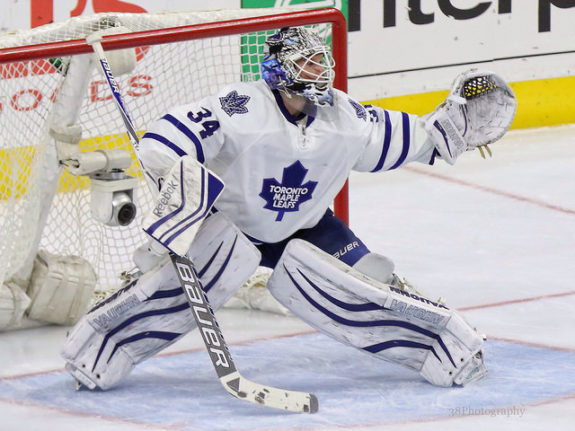 Only Reimer could factor into Toronto's future plans. So why not trade the rest? The Leafs made it apparent when signing/trading for the above players that they would gain exposure in Toronto and would be moved if the Leafs fell out of the playoff picture. Some well certainly be dealt and Toronto will be in the mix for the #1 overall draft pick and likely, Auston Matthews.
Where in the world is Michael Grabner heading?
Expect Grabner to find a new home soon. He is a perfect fourth line addition with his speed and penalty kill ability. If teams ponied up more in return, Toronto has the space to eat some of his salary for the rest of the season. Remember, he's only 28 and had a 30-goal season under his belt.
Who needs playoff experience?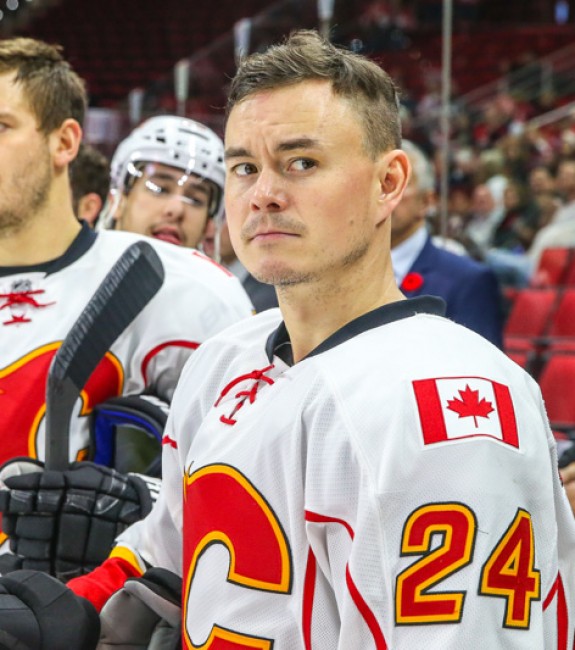 Jiri Hudler would be the perfect third line mercenary for a playoff-bound team. His Stanley Cup ring and 41 playoff points are more than most players on the market today. Detroit, Tampa Bay, Pittsburgh, New York Rangers, and Florida would be great fits, especially if Calgary retained some of his $4 million salary.
Will San Jose target a goalie?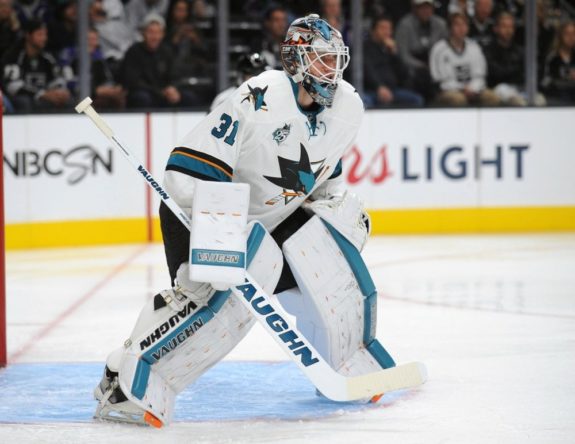 San Jose has a deep group out west, but could look to add a veteran backup goalie for the playoffs. Starter Martin Jones won a Cup with Los Angeles, but as the backup goalie. Additionally, current San Jose backup Alex Stalock has been underwhelming this season and is a pending unrestricted free agent. With Jones as the goalie of the future, San Jose could deal Stalock and other assets for a veteran, such as Cam Ward, Jonas Hiller, or James Reimer.
What are the Kings' plans?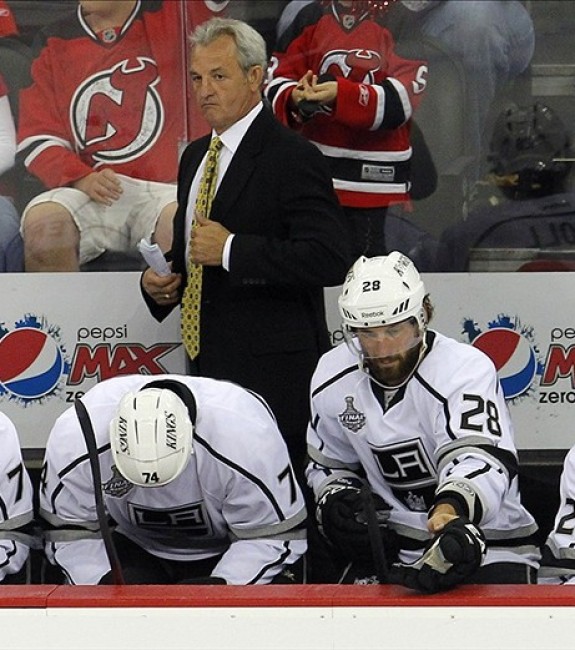 Watch out for the Los Angeles Kings. The Pacific Division leaders are currently looking at veteran defensemen to shore up their defensive corps. If they have no luck, adding a pending free agent forward to bolster the team for another Cup run wouldn't be the worst idea. Acquiring Andrew Ladd would solidify the Kings as one of the favorites in the Western Conference.
Which forwards will the Penguins target?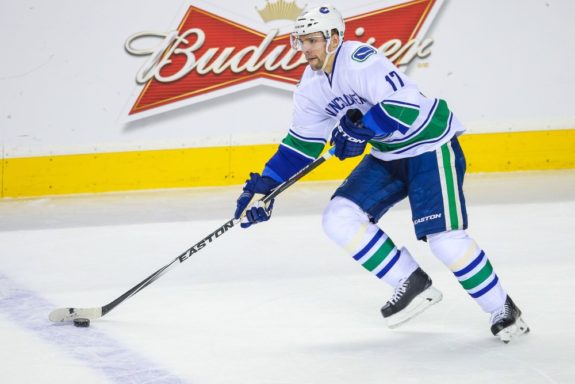 With an unimpressive crop of AHL call-ups, the Penguins could add a depth veteran forward—such as Hudler—at the trade deadline. They would likely need to have salary retained in the trade though. Mikkel Boddker, Radim Vrbata, and Jamie McGinn would be great fits as well for the Penguins. All are pending free agents in the offseason.
If not Byfuglien, then who?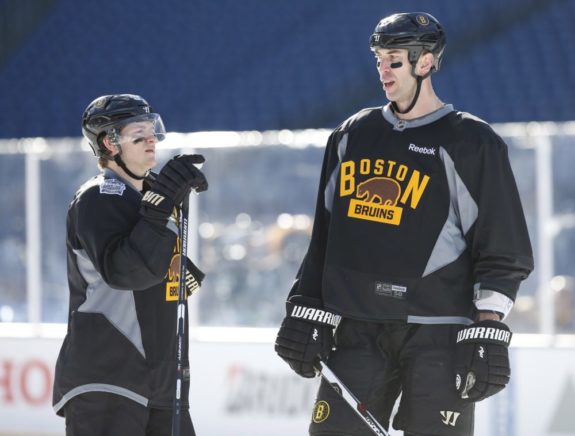 Expect the Bruins to make a run at a top-four defenseman at the trade deadline. They were in on Dustin Byfuglien before he signed his contract extension and could target other rental players instead. The Bruins have the salary cap space and tradable assets to make a move.
Are the Hurricanes buyers or sellers at this point?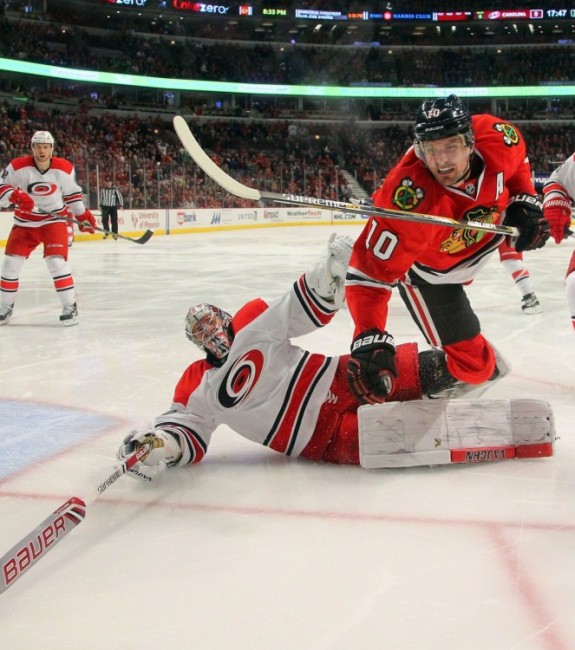 You would have to imagine Carolina is in a holding pattern until their fate is decided. Only two points out of a wild card spot, the Hurricanes could—and should—opt to wait until the last minute to decide on what to do with their impending free agents. That doesn't mean they can't take calls on the likes of Ward, Staal, Kris Versteeg, Nathan Gerbe, and John-Michael Liles, though. "You can look, you just can't buy anything"…yet.
Will the Oilers sell or SELL?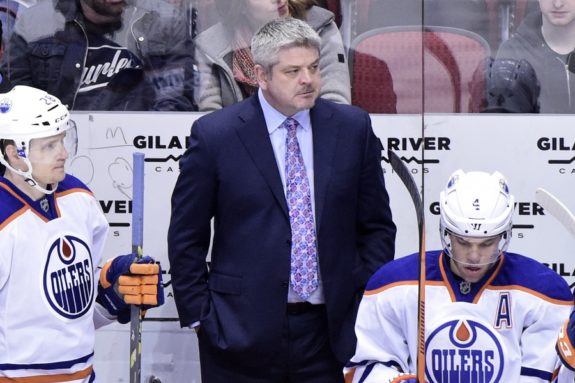 Heading into the trade deadline, the Oilers could either trade a few minor players to better position themselves for next season or really rebuild and trade big name players. With the injuries the Oilers have faced this year, it would make sense to work on major deals in the offseason. Trading a few major players—Taylor Hall, Ryan Nugent-Hopkins, Jordan Eberle, Leon Draisaitl, or Nail Yakupov—for multiple players, prospects, and picks could position the Oilers to be a dominant team when Connor McDavid really hits his prime in a few years.
Will the Ducks trade for another forward?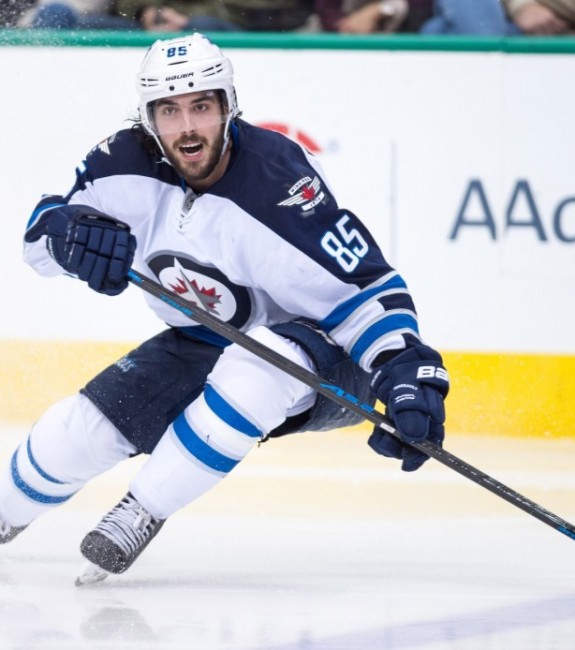 They've already added David Perron and Ryan Garbutt in trades that have sent Carl Hagelin and Jiri Sekac packing. Don't expect the Ducks to stop their though. With one of the best defensive depth charts in the NHL, the Ducks could ship someone like Sami Vatanen and another asset to Winnipeg for Andrew Ladd and former Duck Mathieu Perreault. Scoring was an issue earlier this season and Ducks have the ability to distance themselves from their former woes.
Who will be moved unexpectedly?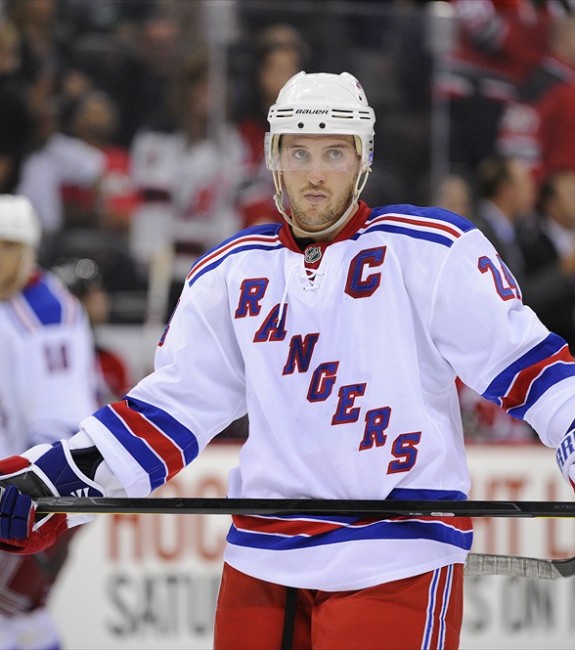 In previous years, a few major players have been dealt at the trade deadline without any speculation that they were on the move. Ryan Callahan, Jaroslav Halak, Marian Gaborik, and Jay Bouwmeester all were moved at the trade deadline to some surprise. Watch for one unexpected move this year. It won't be P.K. Subban, despite the rumors of him being shopped.
Should Travis Hamonic house hunt out west?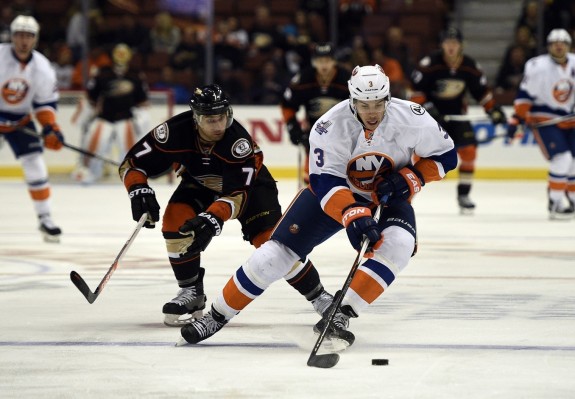 After requesting a trade earlier in the season, the Islanders' defenseman still remains with the team. Could potential sellers Edmonton, Calgary, Winnipeg, or Vancouver acquire Hamonic to bolster next year's team? If Calgary ponied up Kris Russell, Hudler, and Jon Gilles for Hamonic and J.F. Berube, it would be hard for Garth Snow to say no. A more likely scenario would be for Snow to move Hamonic at the draft though.
Can Ron Hextall move Andrew MacDonald and his enormous contract?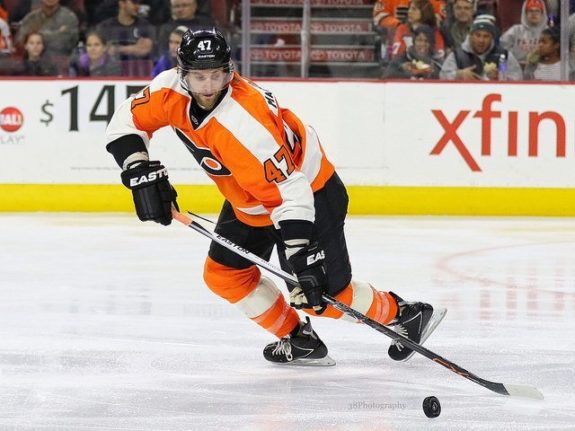 Having already been able to move Vincent Lecavalier this season, Flyers GM Ron Hextall now has the tall task of finding a trading partner for the stay-at-home defenseman and his $5 million per year contract. Perhaps the Islanders would consider taking him back if they move Hamonic. The more likely scenario is that MacDonald stays in Philadelphia (or Lehigh Valley) for the remainder of this season.
Will the Wild rebuild?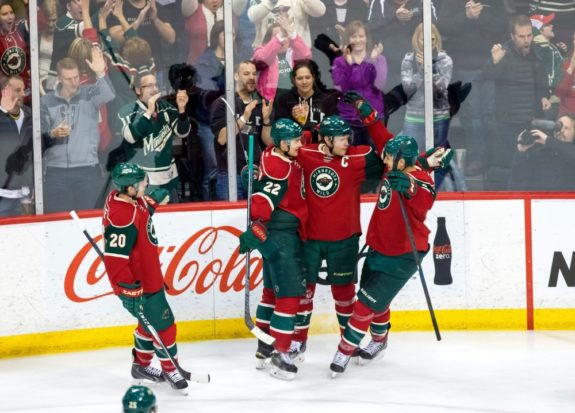 After firing coach Mike Yeo, the Wild could opt to begin a rebuild process. They currently have a ton of salary and years committed to several underperforming players. If the Wild can part with a few of these players, they could start rebuilding with young talent or, simply, rebuild on the fly with a core group of players. Look for the Wild to move one of Thomas Vanek, Jason Pominville, or even captain Mikko Koivu at the deadline and another in the offseason.
Should Dallas trade youth for experience?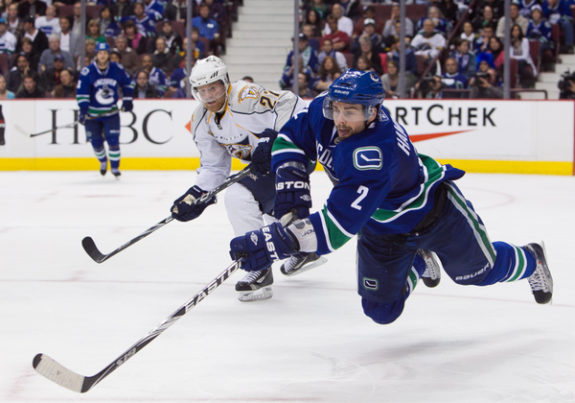 Of the eight defensemen on Dallas' roster, four are age 24 or younger. Given the defensive talent on their AHL team, the Stars should look to trade one or two of Patrick Nemeth, Jyrki Jokipakka, and Jamie Oleksiak for proven playoff talent. Josh Gorges, Dan Hamhuis, and Andrei Markov come to mind as solid additions to the Stars back end for the playoff run.
Will Montreal part with pending unrestricted free agents?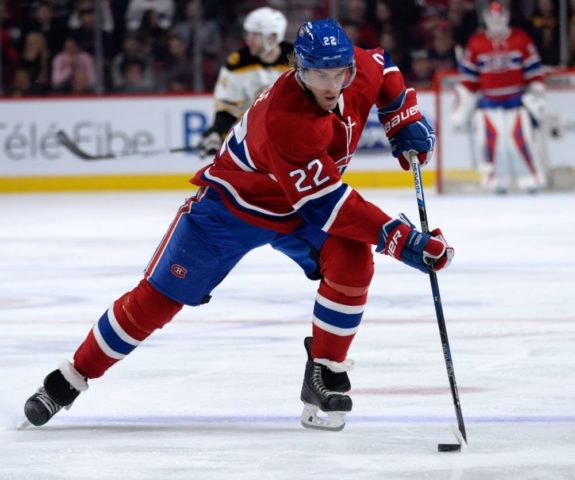 After a torrid start, the Canadiens are now faced with the realistic possibility of missing the playoffs. Not having Carey Price and relying on a top-heavy roster did not help their cause. So what now? Unless a new contract is already being negotiated, the Habs should look to move Dale Weise, Tom Gilbert, Tomas Fleischmann, and Paul Byron. All of which are attractive options for playoff-bound teams looking to add depth and could fetch a solid return.
Will the Rangers add depth for the playoffs?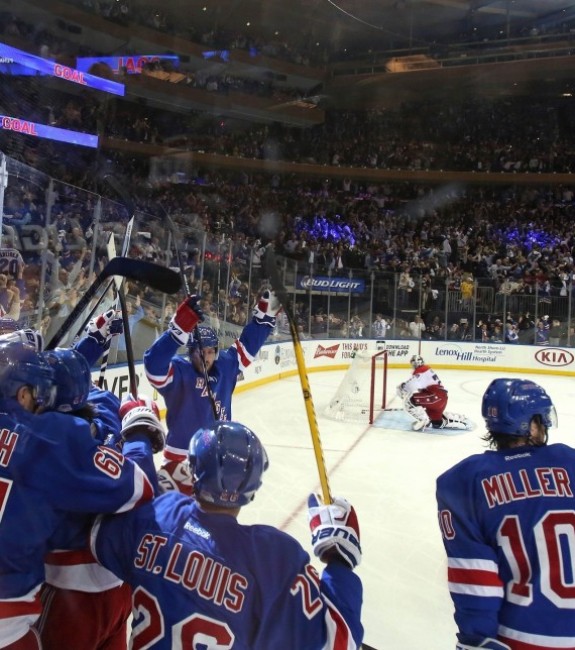 Currently sitting in 2nd place in the Metropolitan Division, the Rangers have a little bit of cap space to play with. Adding a player like Hudler or Weise up front would give the Rangers a tenacious forward group that will likely have to compete against Washington sometime in the playoffs. Considering the Rangers will have to get through two of the Islanders, Penguins, and Capitals to reach the Eastern Conference Finals, they should not miss an opportunity to add scoring depth and playoff experience.
Should the Sabres tank to win the Auston Matthews sweepstakes?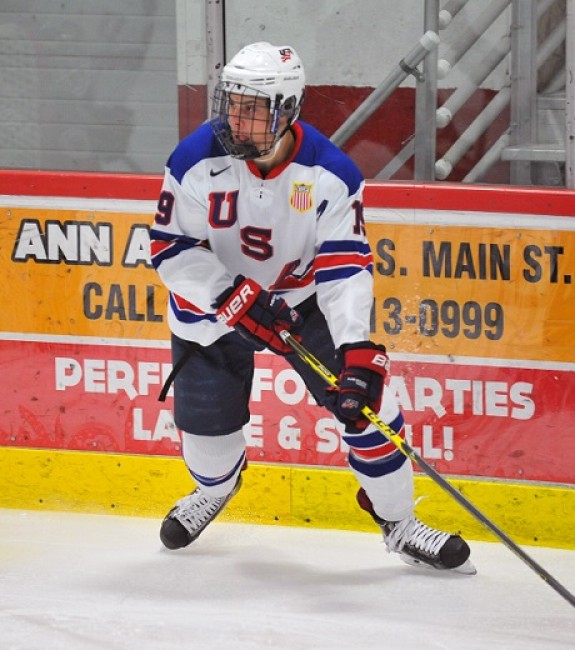 Of course they should. Even if they don't draft first overall, the consolation prizes (Jesse Puljujarvi and Patrik Laine) are not bad either. Year two of the Eichel/Bylsma Era will be better, so why not trade players who aren't part of the future plans? Matt Moulson, though underperforming mightily, should not be traded though. His stock hasn't been lower and he has the talent to perform better next season.
Who will be Stan Bowman's under-the-radar, key trade deadline acquisition?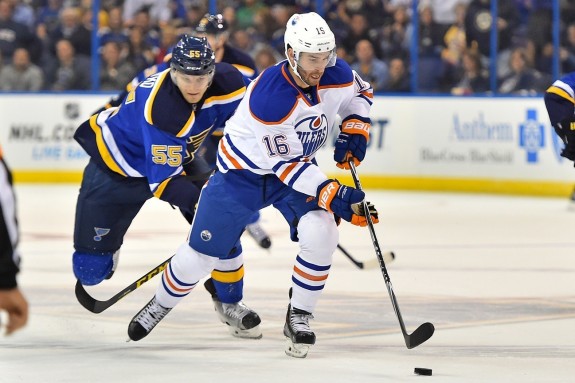 Playing with a top-heavy forward unit, solid defense core, and outstanding goaltending, the Hawks should add another depth forward for the playoff run. One of Fleischmann, Hudler, Ladd, McGinn, and Teddy Purcell would make a fantastic third line addition for Chicago, though salary will likely need to be retained in the deal.
Will St. Louis make a splash?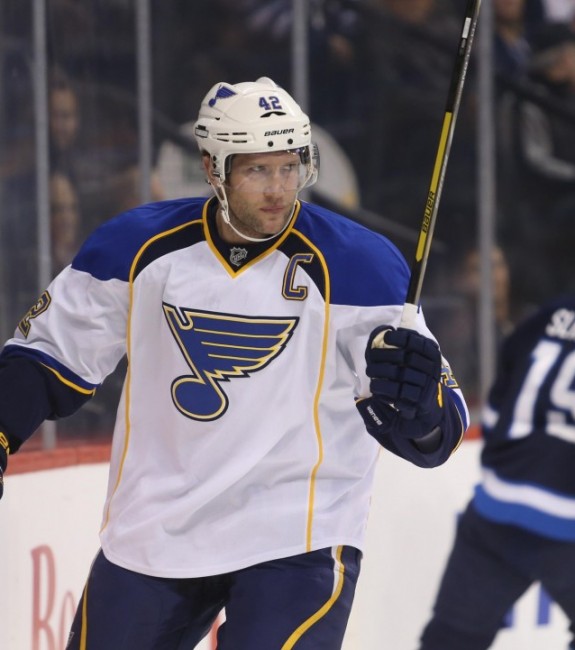 This season will likely be the last for the core players of the St. Louis Blues. David Backes and Troy Brouwer are headed for unrestricted free agency. Jaden Schwartz, Jori Lehtera, and Joel Edmundson are all due raises. Why not make one last run with the current squad? If the Blues can find trading partners for their spare parts (Carl Gunnarsson, Scottie Upshall, Kyle Brodziak, and Robert Bortuzzo) plus picks/prospects, they might be able to add an impact player to put them over the top.
Thoughts? Comments? Share your ideas below or tweet me: @PolakWolak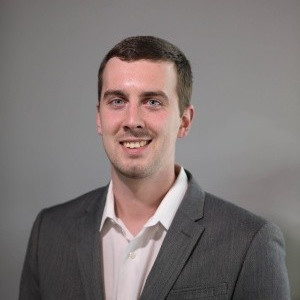 Tony Wolak is based in the Washington D.C. area and covers the Detroit Red Wings for THW. As a former junior and college hockey player, Tony has a unique perspective on Red Wings topics.