It's amazing what can happen to an organization after missing the playoffs for three consecutive years. Lou Lamoriello had been the face of the New Jersey Devils since he took over as General Manager in 1987. During a stretch of 28 years, Lou built teams, which would make the Stanley Cup Finals five times, losing in 2001 and 2012, while winning in 1995, 2000, and 2003. Lamoriello was named GM of the Toronto Maple Leafs on Thursday.
"I'm excited. I don't know any other way to put it." – Lou Lamoriello #TMLtalk

— Toronto Maple Leafs (@MapleLeafs) July 23, 2015
Everything Lou did with New Jersey was based solely around one ideal. Winning. If the team lost then he would take accountability for what happened. However, that wasn't the case for most years as the Devils made the playoffs in all but three seasons between 1988 and 2012. One season of not making it here and there is all right because every time, Lou retooled in the offseason, and the team made the playoffs the following season.
Mishandling of Players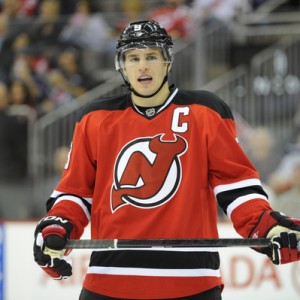 It was after the Devils lost in six games to the Los Angeles Kings in the 2012 Stanley Cup Finals where everything took a turn for the worst. Zach Parise took his talents to Minnesota in free agency during the offseason, and the Devils failed to make the playoffs in the 48-game lockout shortened season. The next offseason saw Ilya Kovalchuk return home to Russia, and David Clarkson leave to the Toronto Maple Leafs in free agency. Lamoriello tried to supplement the losses of these players by signing players in free agency like Clowe, Ryder, Cammalleri, Brunner, etc. The problem is that players like Parise and Kovalchuk aren't guys who can be replaced in free agency. They were both in the primes of their careers, had just made the Stanley Cup Finals, which made the entire exodus stranger.
Lou's inabilities to keep those three players were only stepping-stones to three consecutive seasons of failure. He redeemed himself slightly at the 2013 NHL Draft in New Jersey when he acquired Cory Schneider from Vancouver for their first round pick, but it was only delaying the inevitable decision co-owners Josh Harris and David Blitzer have had in mind since they took over back in 2013.
While Lou isn't at fault for everything that has happened to the Devils over the past three seasons, some of the signings he's made certainty aren't helping his cause. Ryane Clowe was signed to a five-year $25 million deal, and he's gone on to have two concussion plagued seasons where he only scored 8 goals and 30 points in 56 games. He was signed as a desperation move to replace David Clarkson, and while Clowe had the potential to be just as good as Clarkson, he just hasn't lived up to his deal, and has the potential to call it a career in the near future. Ryder, Brunner, and Havlat didn't work out at all, but at least the signing of Mike Cammalleri to almost the same deal, as Clowe was solid for the Devils in at least the first year of it so far.
Drafting Issues
The real problem came from the inability to draft an impact forward in the first round since 2004 when they took Travis Zajac 20th overall. Whether it was David Conte's fault, or Lamoriello's fault, there is no excuse to go that long without drafting a forward that isn't making an impact on the current roster. Sure we can say that Adam Henrique was a very solid pick by the Devils, but he was a third round pick, and while it's always nice to find forwards outside the first round, teams make their money on drafting highly skilled forwards in round one.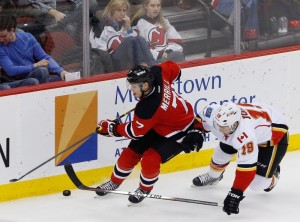 Giving credit where credit is due, Lou did a great job at drafting defensemen. Ray Shero just locked up Adam Larsson to a six-year $25 million deal, and they also have Jon Merrill, Eric Gelinas, and Damon Severson now on the roster. New Jersey also has guys like Steve Santini and Josh Jacobs developing in their system. The coincidence is that with the exception of Larsson, they were all picked in the second round. Now you might ask about why they didn't take more forwards in the second round when they already at least had Merrill, Gelinas, and Severson, that's something I don't have an answer for, but what I can say is that it wasn't the right one.
Lou Will Be Missed
There are even more reasons why Lamoriello parted ways with the Devils. Perhaps ownership pushed him out, and while that is most likely what happened, it was something that was coming for both sides. The recent history of what Lou did for this team certainty isn't his brightest moment. However, looking past that, the Devils are losing the man who put them on the map. If Lou didn't come to New Jersey then the team we all root for today wouldn't be here. If Lou didn't come here then we would have never gotten to see the fullest of guys like Scott Niedermayer, Scott Stevens, Patrik Elias, Ken Daneyko, and Marty Brodeur. Most of all, if Lou didn't come to the Devils then they probably wouldn't have won the Stanley Cup three times in nine years. Sure, things went sour at the end, it happens, but everyone knows the man this team is losing.
The Devils will still score goals, make great saves, and there will be great moments. While this team probably won't make the playoffs next season, it's time for a new era to begin in New Jersey. It will feel a little different, but it's a good kind different, as bittersweet as that may sound.
Subscribe to our Devils stories to get email updates every time a new story is published.