The Pittsburgh Penguins went through as many changes this offseason as some teams go through in a decade. They lost their head coach, their GM, a 40-goal scorer, and lost 14 familiar faces to free agency… they even lost their beloved beat writer Rob Rossi. It's been a summer of transition and with the preseason nearing it's end, it's safe to being making speculations:
Replacing Brooks Orpik with Christian Ehrhoff makes the Penguins Defense better.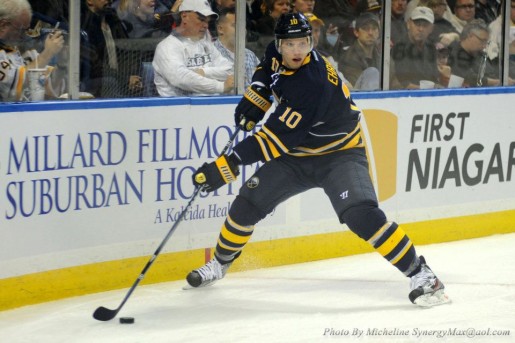 The Pens lost Orpik and Matt Niskanen to the Washington Capitals. They replaced Orpik with seasoned veteran Christian Ehrhoff, who will play in his 700th NHL game in late October. Orpik had become more of a liability on the back-end of a high powered Penguins offense and wasn't fast enough to be an asset. Aside from his timely playoff goals in the previous two seasons, he did very little to help the Pens near the end of his time in Pittsburgh.
it seems Christian Ehrhoff will definitely be an upgrade over Brooks Orpik for the @penguins #nhl

— Adam Bejšovec (@adambejsovec) September 27, 2014
Ehrhoff will step in and not only provide a strong, reliable body on defense… but will also add to the Penguins offensive attack, that thus far looks like it will be using defenseman on the rush. Orpik is nearing the end of his career and Washington overpaid him. The Pens could not afford to give him what he felt he deserved and thus, they cut ties. By cutting ties, I believe that the Pens are better off.
Niskanen will be harder to replace, as he was arguably the best and most consistent defenseman the Pens had a year ago. Head Coach Mike Johnston is hoping that this is the year Simon Despres breaks out and proves his worth.
Reasons for Concern
The injury bug has already bitten the Penguins and placed Beau Bennett and Robert Bortuzzo, two players that looked phenomenal in the preseason, on the 4+ week disabled list. The Penguins depth will be tested early.
Be sure to join the conversation on Twitter using #THW.