Sometime last Spring, I began to examine what it means to be a loyal fan of an unsuccessful hockey franchise, using the Toronto Maple Leafs as as an example. The general query was what compels some to remain so loyal to one particular sports team that they will suffer through even the lowest of outputs on the ice while putting up record TV numbers & shelling out more money per seat than any other fans in the NHL?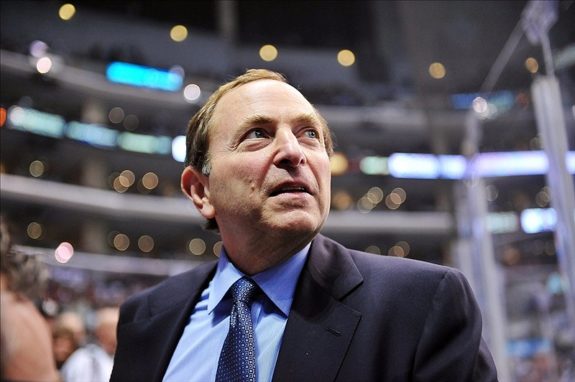 The reality is that this particular team had finished out of the playoffs in every season during the inter-lockout era, a feat which distinguished them from each and every other team in the league. Yes, the Islanders, Wild, Thrashers and even the Blue Jackets all qualified for the second season at least once since '05-'06, while the Maple Leafs were on the outside looking in every April. Yet every successive Autumn, hope sprang eternal, and even a positive record over 10-20 games was enough to convince fans that things might just be alright.
On a broader, more current level, as we approach either a resolution to the NHL lockout or the cancellation of another season altogether, the question becomes what compels hockey fans to return to the rink and a league that has spurned them thrice over the past 20 years in terms of labour stoppages?
(As my THW counterpart Mike Micolli reminds us here, fans most certainly will return in droves).
Examples in Modern Consumer Culture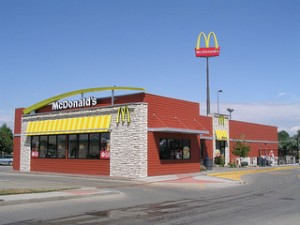 Think of it this way. John Q Fan freakin' loves McDonald's, just can't get enough of it. He goes as often as possible, orders up a Big Mac, fries & a Coke, soaking it all in and just happy to great a seat in what is usually a packed McCafe. Sure, there's other fast food options out there, and maybe he goes home and has the runs every once in a while, but McDonald's is the place for him, no matter what. One day, John gets a bad case of food poisoning from the special sauce, and spends the night hovered over the toilet. "Oh well", he thinks, "I got burned once, but McD's has been pretty good to me so far and I'm not about to give it up now." It happens a second time, and then a third. By the fourth time, would anyone blame the guy for seeking nourishment elsewhere, or maybe taking a break altogether for the sake of his health & sanity?
Or consider the following. You need a new computer, so you purchase the first laptop you see. It starts out fine, but at some point over the winter, the thing just crashes & burns. Next fall, you pick up the same brand & hope for the best; it seems to have a bit more speed & the performance output has improved, but again, it doesn't come through when you need it most and deadly viruses start getting past the computers defenses. Would anyone think twice about you doing some research, thinking logically about your options, and making a more educated choice about what computer to buy going forward?
It could be argued that when it comes to sports, the dynamics of being a consumer shifts a bit because one is a fan of individuals or a group of individuals, and not just some faceless corporate entity. Fair enough. But then I think about my love for Adam Sandler, and how I used to think that he could do no wrong. I ate up his movies, watched them repeatedly, and considered myself a 'Sandler Man.' But then Little Nicky happened, and I found myself walking out of the theatre. And the Grown Ups happened, and I didn't bother going to the theatre. And finally Jack and Jill (of the 3% on Rotten Tomatoes variety) happened, which I have vowed never to watch. Sorry, but Sandler needs to seriously step up his game before I shell out more coin to see one of his movies.
Keeping Them Honest
To bring the discussion back to hockey, there happened to be an article by Michael Woods in the Toronto Star last year with the headline "Maple Leaf GM Brian Burke's head would roll in business world, experts say". The basic premise of the article is that in the business world, high level people get about 3-4 years to prove their worth; if overall performance goes down or expectations aren't met, someone has to be held accountable. Says Ken Wong, a business professor at Queen's University:
We would certainly not tolerate what we're seeing from Burke in the business world. He would certainly be asked a lot more questions in a much more adversarial way than the media has asked him. In financial circles, they'd be on him like a flock of buzzards.
In the article, Woods compares the Leafs situation to that of Blackberry maker Research in Motion. As Wong argues:
RIM keeps promising a breakthrough product and it doesn't appear. You don't have fans, but you have a whole bunch of pretty angry shareholders. The question becomes what do you do in that situation, and how do you turn it around.
While it is the shareholders who are ultimately in charge of taking those in charge to task, any necessary repercussions come about as a result of the fact that there are a multitude of disgruntled consumers out there actively seeking alternatives, as evidenced by the now old news that BlackBerry is being outsold by the iPhone here in Canada. Some remain loyal to the RIM device, but a lack of innovation & a failure to tangibly demonstrate that the brand is moving forward in a positive fashion actively pushing others away. It's a simple matter of the customer not being satisfied with the product delivered, and taking their business elsewhere.
If these are basic consumer principles in the business world, why do they not translate to the world of sports?
Getting Bang For Your Puck Buck
Look, I'm all for supporting sports team to the end, and there's a certain level of community & honour that comes with remaining faithful through the worst of times. When my team of choice – the Boston Bruins – traded away Joe Thornton for a bag of hockey pucks, or tanked against the Flyers in 2010, I didn't think twice about continuing to hope for the best for the old Black 'n' Gold … and yes, my patience was rewarded in 2011 by being able to get my picture taken with the Cup with Rich Peverley here in Guelph.
However, at any point during those years, and especially after the last lockout, it would have been perfectly valid to ask the following question: if management or ownership isn't committed and/or able to put forth the best possible product, and if the league as a whole is even willing to scrap whole seasons at a time, then why should I as a fan be bound to stick with them when I am more apt to be rewarded elsewhere?
In the same way that we have no issue going a different route in terms of consumer products & brands when not satisfied, one should be able to pull back and enjoy some other form of entertainment or consider other options in terms of teams or players to root for without the stigma of disloyalty attached to him or her.
Alas, it doesn't quite work that way. Whether it be sheer stubbornness or simple blind love, we feel compelled to remain with our teams and their league through thick & thin, from Cup contention to the Draft lottery, from lockout to lockout. What's odd to me, however, is the disconnect between the world of sports and the rest of society in general when it comes to the issue of loyalty. At the end of the day, I'm not trying persuade folks to abandon their favorite teams; it's only game, after all. I'm not going to begrudge anyone for choosing to support their team or the league even in the worst of times, nor will I argue if someone feels the need to take a break from constant mediocrity and disappointment.
But if one is constantly settling for inferior products, investing time & money into something that quite simply has little to offer or, for a time, purposefully removes itself from the sports landscape, sometimes it only makes sense to move on, or at least demand a better return.
If this is true for all that we consume on a daily basis, it shouldn't be too much of a stretch to allow that principle to translate into the world of sports and the concept of being a fan.
Follow Ian on Twitter for more hockey updates and commentary.