To say Carey Price had an excellent season would be an understatement. He dragged the offensively challenged Montreal Canadiens to the second round of the playoffs before bowing out to eventual Stanley Cup finalist Tampa Bay. He won the Hart, Vezina, Lindsay and Jennings trophies, the first goalie in NHL history to win all four awards in a single season. The expectations for Carey Price are understandably high but is it reasonable to expect Price to be superhuman again next season?
Inconsistent to Excellent for Carey Price
Prior to the past two seasons, Price's NHL career has been inconsistent. His rookie year was excellent but he slumped in his second and third seasons. He was excellent in year four but his numbers dipped in his fifth season as the team bottomed out in the Eastern conference. The lockout shortened season started well for Price, but by the end he was being pulled from games and wasn't good for the Habs in the playoffs only to have it end with a knee injury. The past two seasons have seen Price dominate in easily the best seasons of his career.
Goalies tend to reach their primes the latest as most peak in their late twenties/early thirties. Carey Price is one of the few goaltenders to jump straight from junior to the NHL. The only AHL time he saw was after his junior season had ended and joined Montreal's farm team at the time (Hamilton Bulldogs) for their playoff run. Price backstopped the Bulldogs to the championship and won the playoff MVP award.
Under Pressure
Carey Price's mental game has long been his biggest criticism. He has always possessed the physical skill and technique but mental lapses made fans and critics wonder if he was the guy to handle the famously tough Montreal market with a fan base who expects a lot of their number one goalie. But when you see how far Price has come along, there is no better goalie to handle the pressure of being the Habs' number one.
Maturity has played a big role in Carey Price realizing his potential but the addition of goalie coach Stephane Waite has been one of GM Marc Bergevin's best moves. Waite's time as goalie coach in Montreal coincides with Price rising to dominance as he preaches taking it one game at time and has helped Price take advantage of his immense potential.
When you look at teams around the NHL, most would not consider their goaltender to be their best player. Price is one of the exceptions as is fellow goalie Henrik Lundqvist of the New York Rangers. Price and Lundqvist both have an Olympic gold medal and a long list of individual awards to their names. However, neither goalie has won a Stanley Cup and as their teams' best players, the pressure is on for them to deliver one despite the teams in front of them being offensively challenged.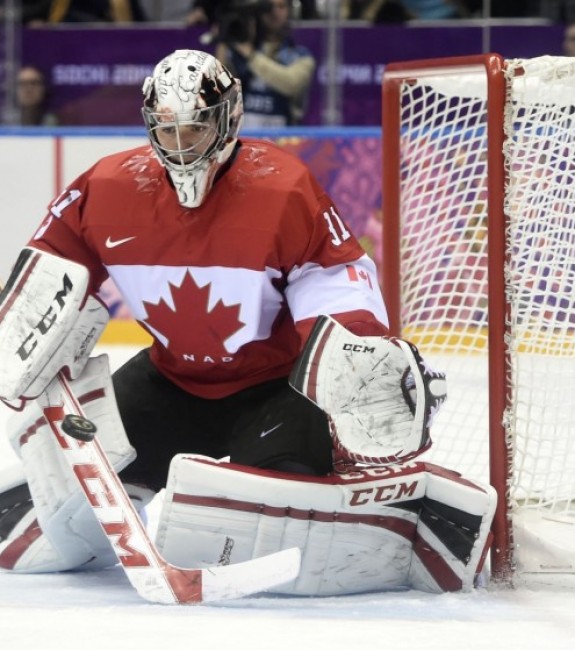 Expectations vs. Reality
However, goalies can only do so much. Goalies can't control how many goals their team scores or how many chances they generate. If a team loses a game 2-1 despite mustering only 20 shots and their goalie making 45 saves, it's pretty easy to point the finger at the team for not playing well enough in front of the goalie. For example, there were times Carey Price could have played better during the playoffs but he wasn't the reason the team lost. He gave Montreal a chance to win and the team couldn't seize the opportunity of having the best goalie in the world behind them.
In an interview published in La Presse+, Stéphane Waite told me Carey Price played through an injury during P/O, couldn't perform at 100%.

— Marc Antoine Godin (@MAGodin) June 25, 2015
The expectation for Carey Price to be excellent is more than fair considering his talent, experience and age. But to ask him to be superhuman and steal games night and night out is asking a lot. Price has the chops to backstop a team to a Stanley Cup championship but he needs the players in front of him to be better. The coaching staff has to adapt to maximize the team's potential, something that wasn't done last season. It's okay to expect Price to be great but fans shouldn't be disappointed if he can't drag a team that can't score to a championship.