With a potential Jan. 1 puck drop just over six weeks away, it's time to look forward to the 2020-21 season where the Toronto Maple Leafs will try to bounce back from an up-and-down — and ultimately disappointing — 2019-20 campaign.
It's impossible to pin all the blame on just a few players, but if the Maple Leafs are going to dominate next season, they'll need all hands on deck. And with such a top-heavy lineup, Toronto's stars in particular will need to have a much better showing than they did last year.
Related: Maple Leafs Would Dominate a Canadian Division in 2020-21
Let's dig into which Leafs will need to bounce back in order for their team to reach the next level in 2020-21.
Frederik Andersen
When people think about the struggles of the Maple Leafs, they usually point to porous team defence first. That criticism has been true in the past, but it wasn't particularly valid in 2019-20 when the team put up middle-of-the-pack stats in shot attempts and expected goals against. The real issue for Toronto was goaltending, where at five-on-five, they ranked 28th with a .911 save percentage (SV%).
Related: The Maple Leafs Need More From Frederik Andersen
Of course, having Michael Hutchinson play 15 games with an .886 SV% in the first half of the season didn't help, but the struggles fall primarily on the shoulders of starter Frederik Andersen. The 31-year-old put up a career-worst .909 SV% and 2.85 goals against average (GAA) over 52 games, costing the team several points in the standings.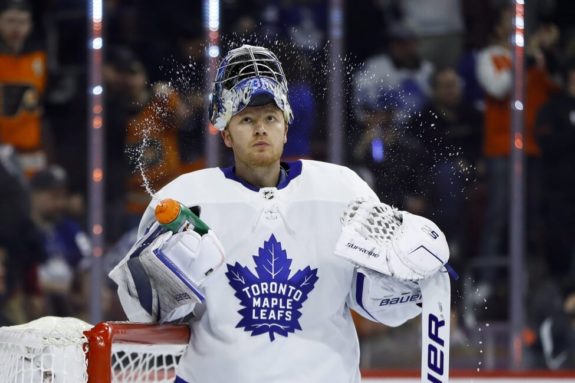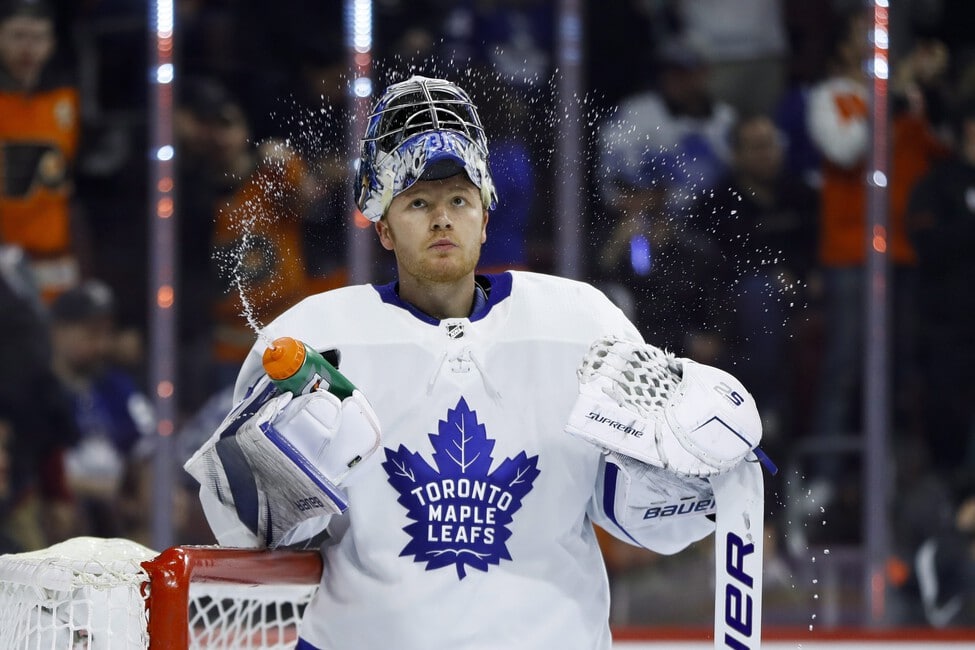 Going into the final year of his contract, all eyes will be on Andersen, which may be his last chance to prove himself in Toronto. Will he return to form and make himself indispensable, or will he crumble under the heightened pressure? His track record would dictate that last season was likely just a blip, but it's hard to ever be certain with goalies.
Morgan Rielly
After putting up a whopping 20 goals and 72 points in 2018-19, it appeared that Morgan Rielly had officially announced himself as one of the premier offensive defencemen in the NHL. What most didn't realize, though, was that Rielly's breakout season came largely on the back of some unsustainable shooting percentages. Unsurprisingly, his production cratered to just three goals and 27 points in 47 games last season — a 47-point pace.
Related: Maple Leafs Won't Get the Same Morgan Rielly This Season
Rielly also dealt with an apparent core injury throughout most of 2019-20, which hampered his mobility, and then he fractured his foot in January to make matters even worse. The usually smooth-skating defenceman looked like a shell of himself for most of the season as he couldn't lead or join the attack as effectively as Maple Leafs fans had come to expect.
The good news is that Rielly appeared to find his form during the qualifying series against the Columbus Blue Jackets. Per InStat, he ranked first on Toronto in breakouts per game (10) and first among defencemen in entries per game (6). As a result, Rielly spent more time on attack (13:54) than any other Maple Leaf.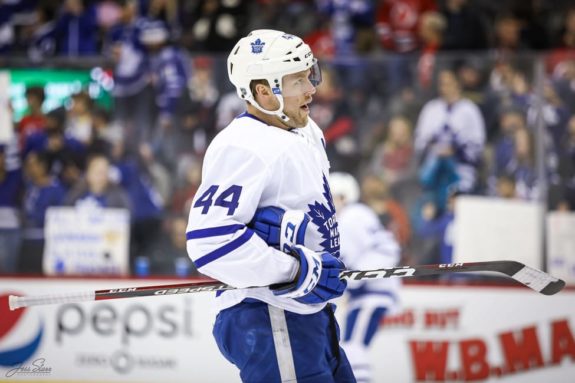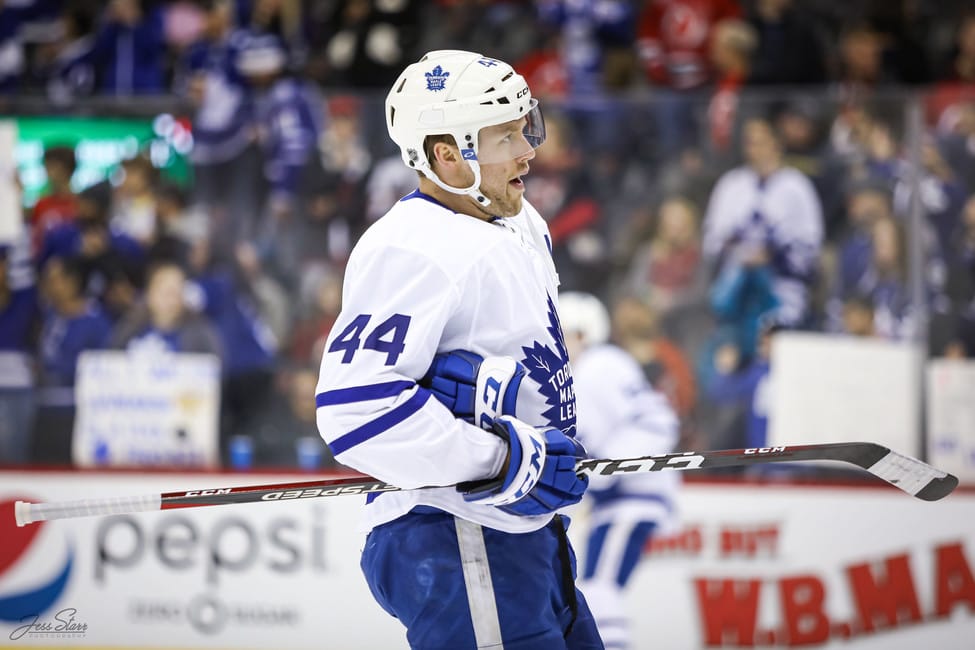 If the team is going to be successful next season, they'll need their No. 1 defenceman to find his groove once again. The addition of T.J. Brodie should certainly help as he'll be the best partner Rielly has ever had, and we should see him reclaim his spot as the quarterback on the first power-play unit.
John Tavares
Like Rielly, John Tavares put up career highs in goals (47) and points (88) in 2018-19. Also like Rielly, the Maple Leafs captain fell back down to earth in 2019-20, though he was still relatively productive with 26 goals and 60 points in 63 game — a 34-goal, 78-point pace. And although those are certainly respectable numbers, the issue with Tavares is that he's A) the captain, and B) being paid $11 million per season. With that title and price tag, expectations are understandably sky high and Tavares arguably failed to reach them last season.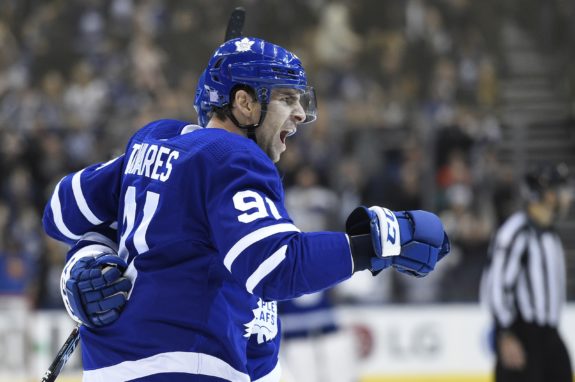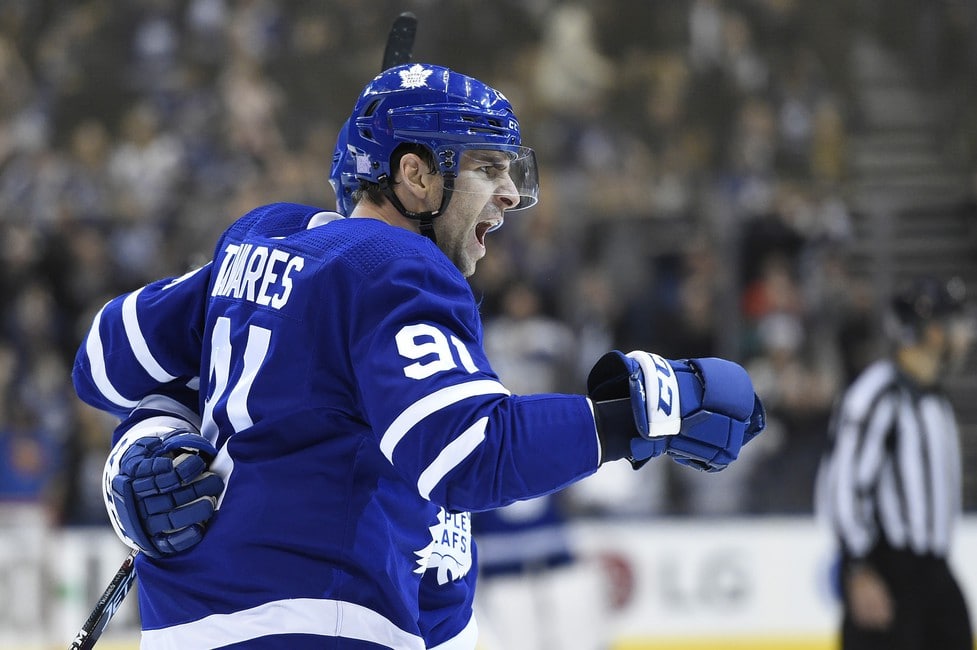 Much of the captain's success in 2018-19 came at even strength, where he scored 1.66 goals per hour (G/60) and 3.10 points per hour (P/60). Those rates fell off to just 1.10 G/60 and 2.26 P/60 in 2019-20 — about the same scoring rates as Zach Hyman. If he's going to bounce back in 2020-21, Tavares will have to step up his game and dominate once again at five-on-five.
Mitch Marner
This one may be controversial, but I don't think we saw the best version of Mitch Marner last season. Despite his consistent production — he scored at a 94-point pace — the highly skilled winger didn't seem as dynamic or dominant as he was in 2018-19. Digging into the numbers, it's obvious that he wasn't doing all the little things that make him one of the best wingers in the game.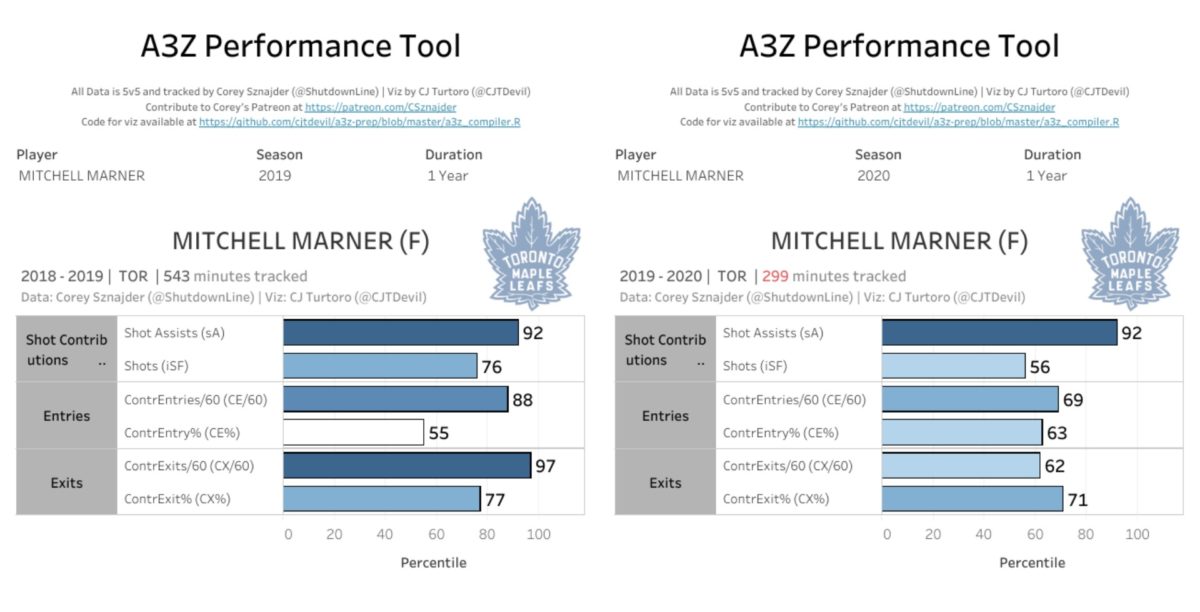 Courtesy of C.J. Turtoro's A3Z Performance Tool, we can see where exactly Marner's play suffered last season. Although his shot assists remained elite, the 23-year-old saw a substantial drop off in individual shot attempts, as well as the frequency of his controlled zone entries and controlled zone exits. What does all of this mean exactly? First of all, by shooting the puck less Marner likely became more predictable. As a playmaker, so much of his game is deception and being able to at least threaten that he's going to shoot. We still saw some of that from him this past season, but simply shooting the puck more may actually help him collect more assists.
In terms of controlled entries and exits, these are generally the bread and butter of any skilled forward's game. If you exit your zone with control of the puck, you generally enter the offensive zone with control. And when you enter the offensive zone with control, you're more likely to get a shot on net. And when you get more shots on net, you're obviously more likely to score. Simply put, Marner failed to control the puck at an elite level in transition last season and that likely hurt his effectiveness, particularly at even strength.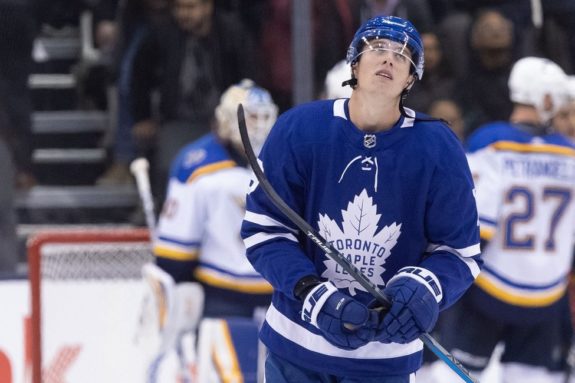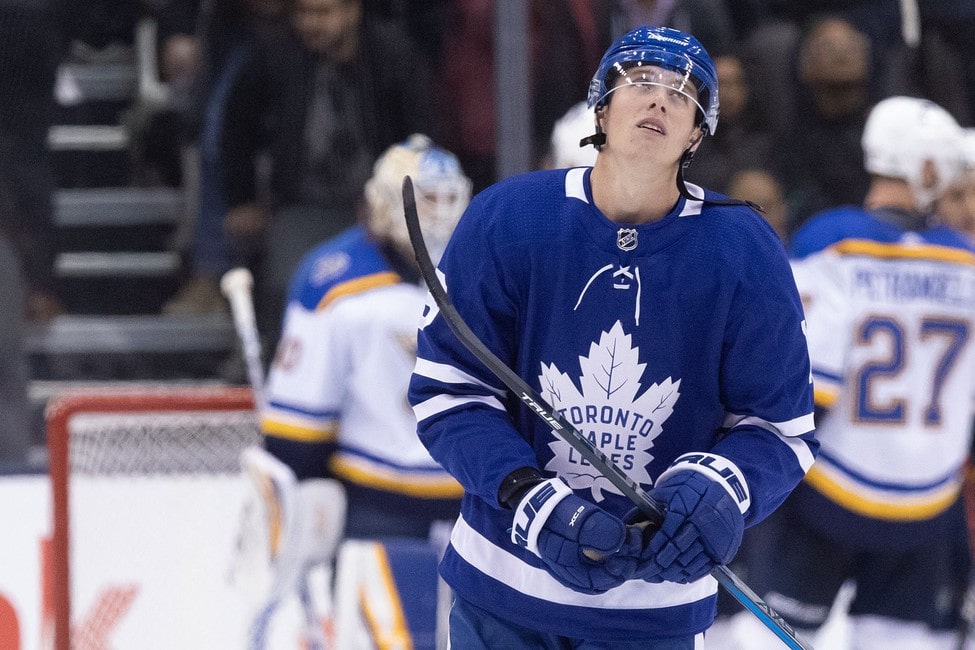 Without pouring over hours of game tape, it's hard to say why that was the case. Maybe Marner was dealing with lingering injuries, or opposing teams just adjusted well to his tendencies. Perhaps the weight of his new contract got to his head? Either way, it's all just speculation.
Given that both Marner and Tavares had down years (by their lofty standards) last season, and given that they set career highs when paired together in 2018-19, I wouldn't be opposed to reuniting them next season. It may just be the spark that both of them need to light up the scoresheet once again.
Wayne Simmonds
The only new Maple Leaf on this list, Wayne Simmonds will need a huge bounce-back performance to make a mark next season. Although he was brought in at least partially for his physicality and toughness, the Maple Leafs are paying him more than anyone in the bottom six not named Alex Kerfoot, so he'll be expected to produce. Based on his last two seasons, the signs aren't promising.
Over the last two seasons, Simmonds has scored just 25 goals and 55 points combined – a paltry 14-goal, 31-point pace over 82 games. At 5-on-5, he ranks 383rd in points per hour (P/60) and 374th in goals per hour (G/60) out of 431 forwards with at least 500 minutes played. For reference, tough guy Kyle Clifford ranks 253rd in P/60 and 227th in G/60 over that same span. Put simply, Simmonds is hardly even producing like a fourth-liner at this point.
Now there are certainly some possible excuses for Simmonds' lack of offence — namely that he played on two pretty bad teams in the New Jersey Devils and Buffalo Sabres last season. What worries me more, though, is that this is simply what Simmonds is now: an aging, slowing power forward that can't keep up with the quicker, modern game.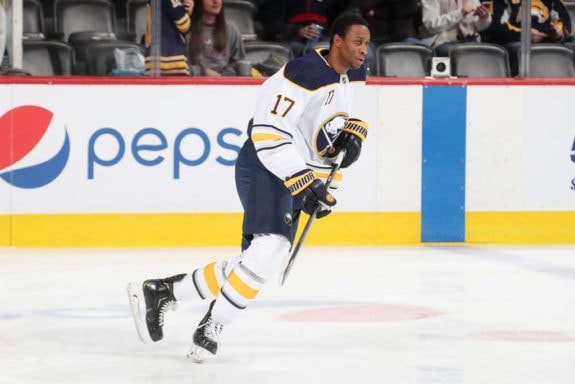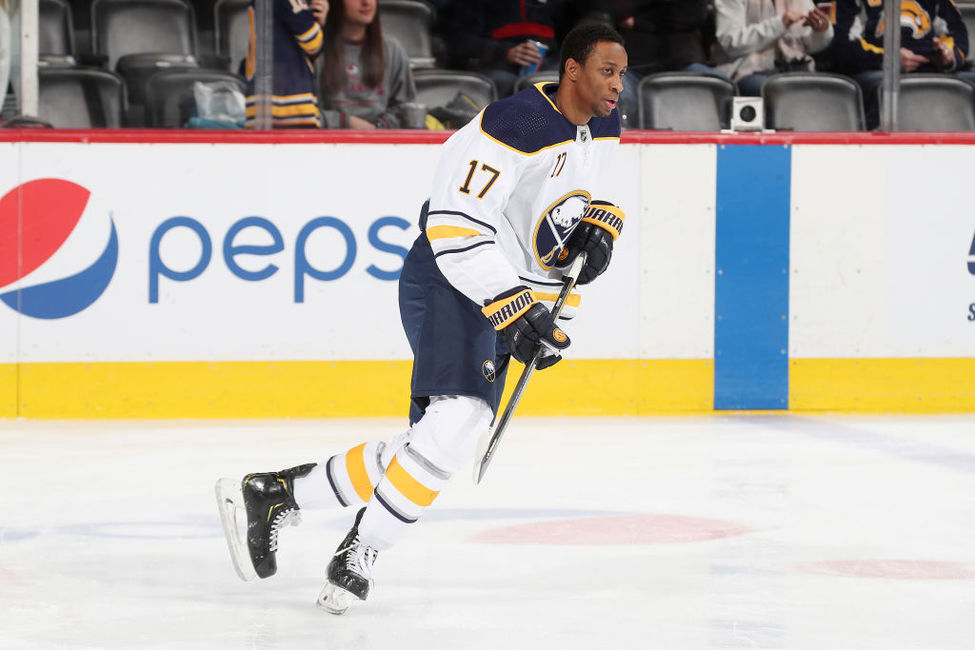 The one area where I believe Simmonds can still be quite effective, though, is the power play. Forty percent of his goals over the last two seasons have come on the man advantage, which is right on pace with his career rate. Could the 32-year-old contribute to a successful second power-play unit while bringing some grit at five-on-five? I certainly think it's plausible, though at $1.5 million it's still a gamble for the Maple Leafs.
Although there's been a ton of roster turnover in Toronto this offseason, the same core remains, and it's those players that will shoulder responsibility for the Maple Leafs' success — or failure — in 2020-21.
Stats from InStat Hockey and naturalstattrick.com
---
---