With training camp just a few weeks away, the Toronto Maple Leafs were running out of time to re-sign restricted free agent (RFA) Connor Brown. Neither the Etobicoke native nor Leafs' management seemed overly concerned about getting a deal done. Many players have gone to training camp without a contract and some, like Nikita Kucherov last season, didn't come to terms on a contract until the start of the season.
Well, everyone can breathe easy now as Brown and the Leafs have finally come to terms on a contract, and it's a great deal for the Leafs.
Leafs re-sign Connor Brown. Three years at $2.1-million per season. A bargain.

— James Mirtle (@mirtle) August 27, 2017
Coming in at an average annual value of $2.1 million for three years is a fantastic hometown deal for the Leafs that will only look better as the contract progresses.
Connor Brown's Bargain Contract
This is an even better deal than anyone could have predicted.
Way back in May, I wrote about comparables for re-signing Brown, and based on finding players that were of similar age and position, I came to the conclusion that Brown's contract would be a two- or three-year contract at $2.5 million per season. Then the Leafs re-signed Zach Hyman.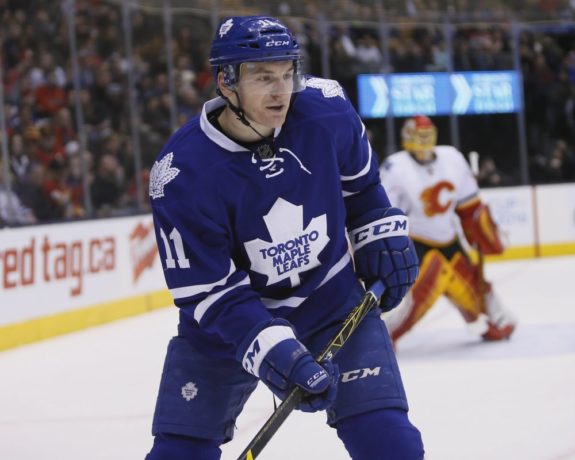 Hyman's four-year contract at $2.25 million per season seemed to throw every prediction off. Now people were thinking that Brown would get in the high $2-million range or even $3 million. So it was surprising to learn that Brown would be making less than Hyman.
So what's the breakdown on Brown's bargain contract?
Well, it's a pretty straightforward contract. There are no no-trade or no-movement clauses to be found and the average annual value and cap hit are the same for all three years at $2.1 million. There are signing bonuses, though, but those shouldn't be an issue at just $500,000 a season, which puts Brown's base salary at $1.6 million.
The most interesting aspect of this deal is that after the third year of the contract, the Leafs will still have Brown as an RFA. This means that the Leafs will still have his rights and because of that will be in a better position to negotiate Brown's next contract, which would go into his unrestricted free agent years.
What Brown's Contract Means for Leafs
This contract is the best outcome for the Leafs.
It means having a 20-goal scorer locked in for three years at just $2.1 million per, which is an absolute steal for that goal production. It's also one more future salary cap problem dealt with before the Leafs have to sign Auston Matthews, William Nylander and Mitch Marner to their big contracts.
The great value of Brown's contract means that he won't be on the chopping block to make salary cap room for the trio's future contracts, and it almost guarantees that Brown will be a Leaf for the next three years.
Now, after those three years, he will undoubtedly want a raise, presuming his production continues to climb. That could be costly for the Leafs and eat up any cap room they would have. Luckily, Patrick Marleau's contract just so happens to end at the same time as Brown's.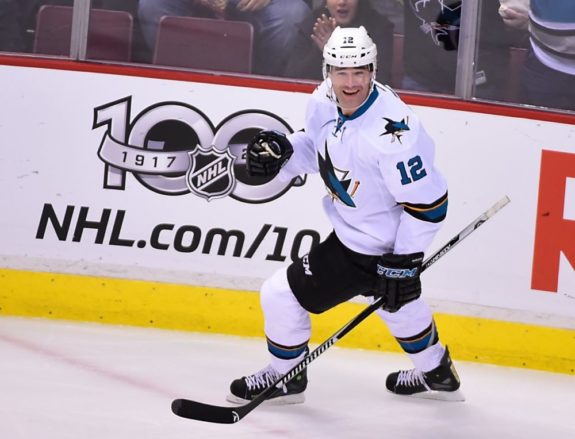 Now the trio will all need new contracts before Marleau and Brown's final contract year in 2019-20, but with the way that Marleau's contract is structured, it seems fairly likely that he will be traded in the summer before the 2019-20 season. This would free up $6.25 million in cap space to help sign Matthews and Marner and anything left over would go towards Brown's new contract.
Brown's hometown discount is great value for the Leafs on-ice as well as for their salary cap. This contract assures that Brown will continue playing for the Leafs and living out his childhood dream.